"Can we do 'my body my choice?'" A teenage girl in a yellow sweater asked Emma Wilson, a 23-year-old Cincinnati native and member of the Cincinnati chapter of Socialist Alternative, an international activist group. Wilson smiled and nodded as the girl ran back to her group of friends in the crowd, all holding handmade signs.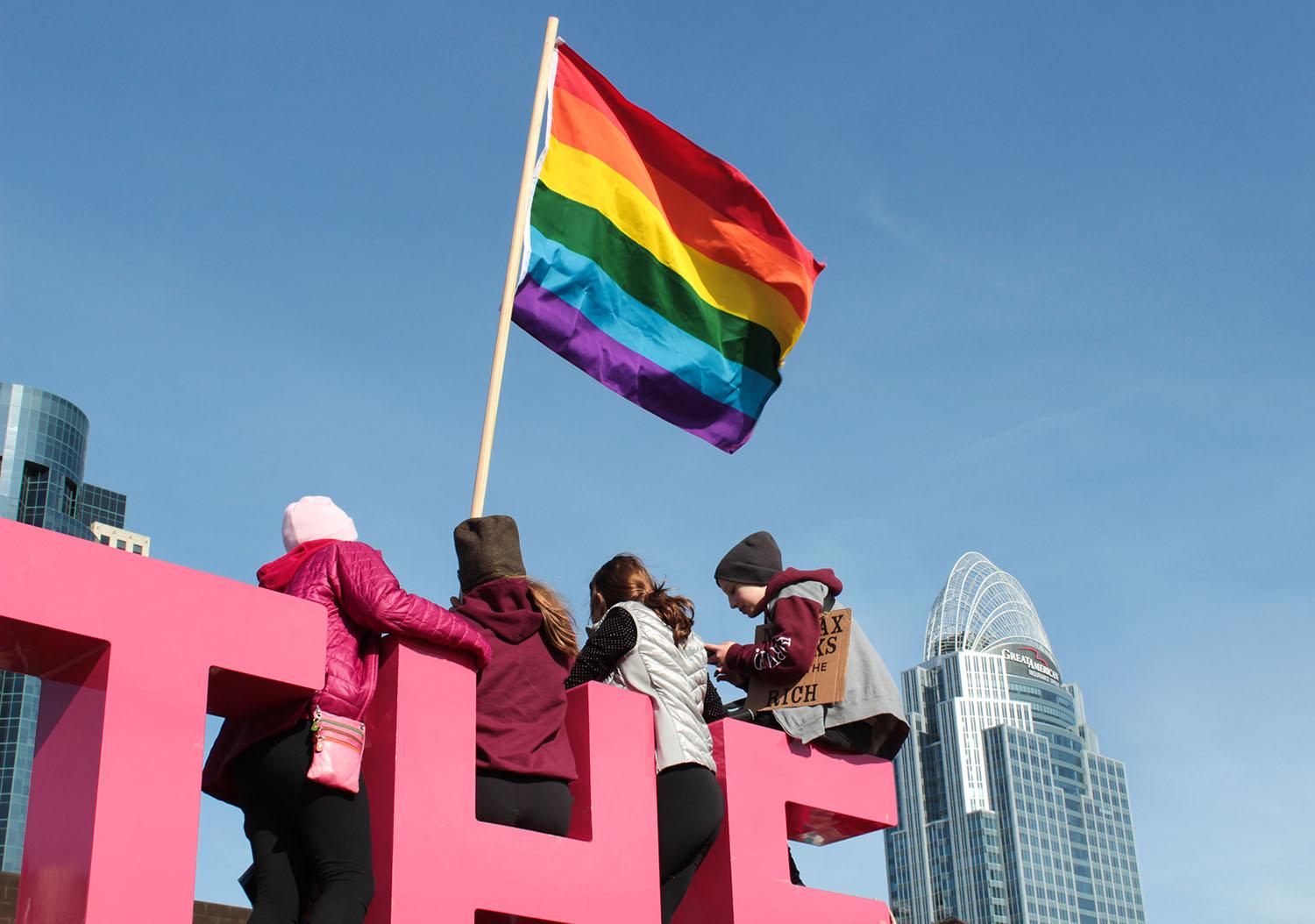 It was Jan. 20, a sunny Saturday morning and the first anniversary of President Donald Trump's inauguration. The federal government was in the midst of a shutdown, and snow was melting under the feet of hundreds of protesters as they marched past the corner of Walnut Street and Freedom Way on the Cincinnati riverbank. The second annual Women's March was underway.
Wilson quietly composed herself and began chanting into the megaphone she was holding.
"My body, my choice!" Wilson chanted into it.
"Her body, her choice!" men in the crowd chanted back.
The suggestion was an allusion to the popular "my body, my choice" slogan long used by pro-choice activists. In November 2016, a video of male allies responding "her body, her choice" at a Los Angeles anti-Trump protest went viral on Twitter.
Women chanting "My body, my choice!" Men responding "Her body, her choice!" Gave me chills when first happened. pic.twitter.com/csoYNG4JDG

— Sarah Gertrude Shap (@GertShap) November 13, 2016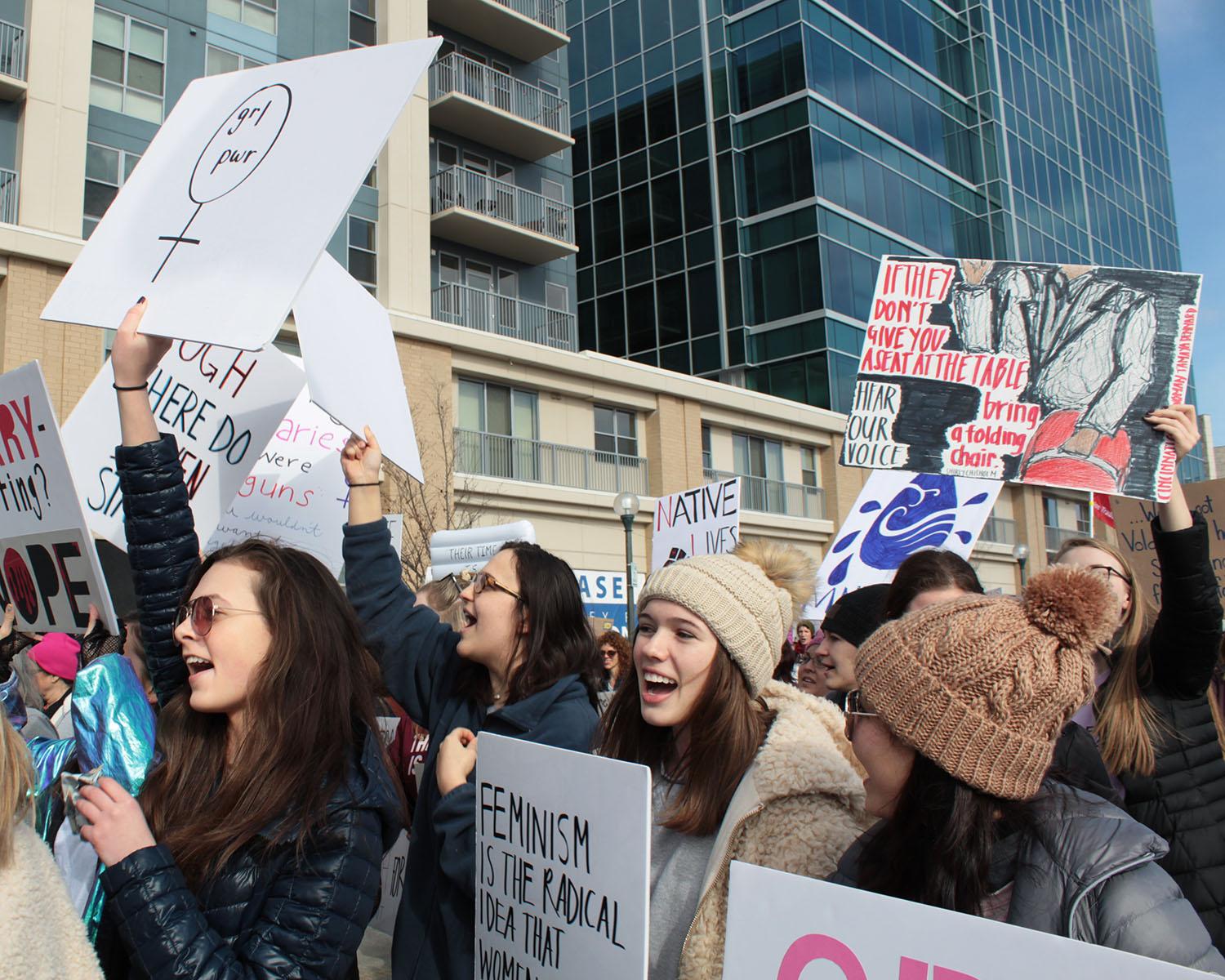 The young women were giddy to have started the chant, almost like their favorite musician had played their requested song at a concert. They held their signs and chanted together, louder each time.The crowd was filled with similar groups of young women marching with their friends. One of them, Sara Brogan, a student at Mother of Mercy High School in Cincinnati, was marching with her friend Lydia Abbott, a 17-year-old from Cincinnati. Brogan said she was scared about her family's reaction to her participation in the march because they support President Trump.
In a world where President Trump tweeted in mock support of this year's Women's March, one may wonder if the crowds' enthusiasm translates to real political change — or if it's just another point of division.
Brogan said she often tries to talk to her family about her political views, but that it's difficult to find middle ground. However, she says she's hopeful despite these differences.
"It's going to take time," she said.
March attendees like Ron Brown, 63 from Edgewood, and his son Andy Brown, 23 of Cincinnati, were proof that members of different generations can come together to work toward shared values.
"I never thought my dad would be involved in politics," Andy said.
Ron Brown, a Navy veteran, was holding a sign that read "veterans against Trump." He said he feels that there is too little empathy on the Senate floor and that he'd like to see more kindness and love in politics.
"I think 2016 is the last time people are going to say, 'My vote doesn't matter,'" Ron said.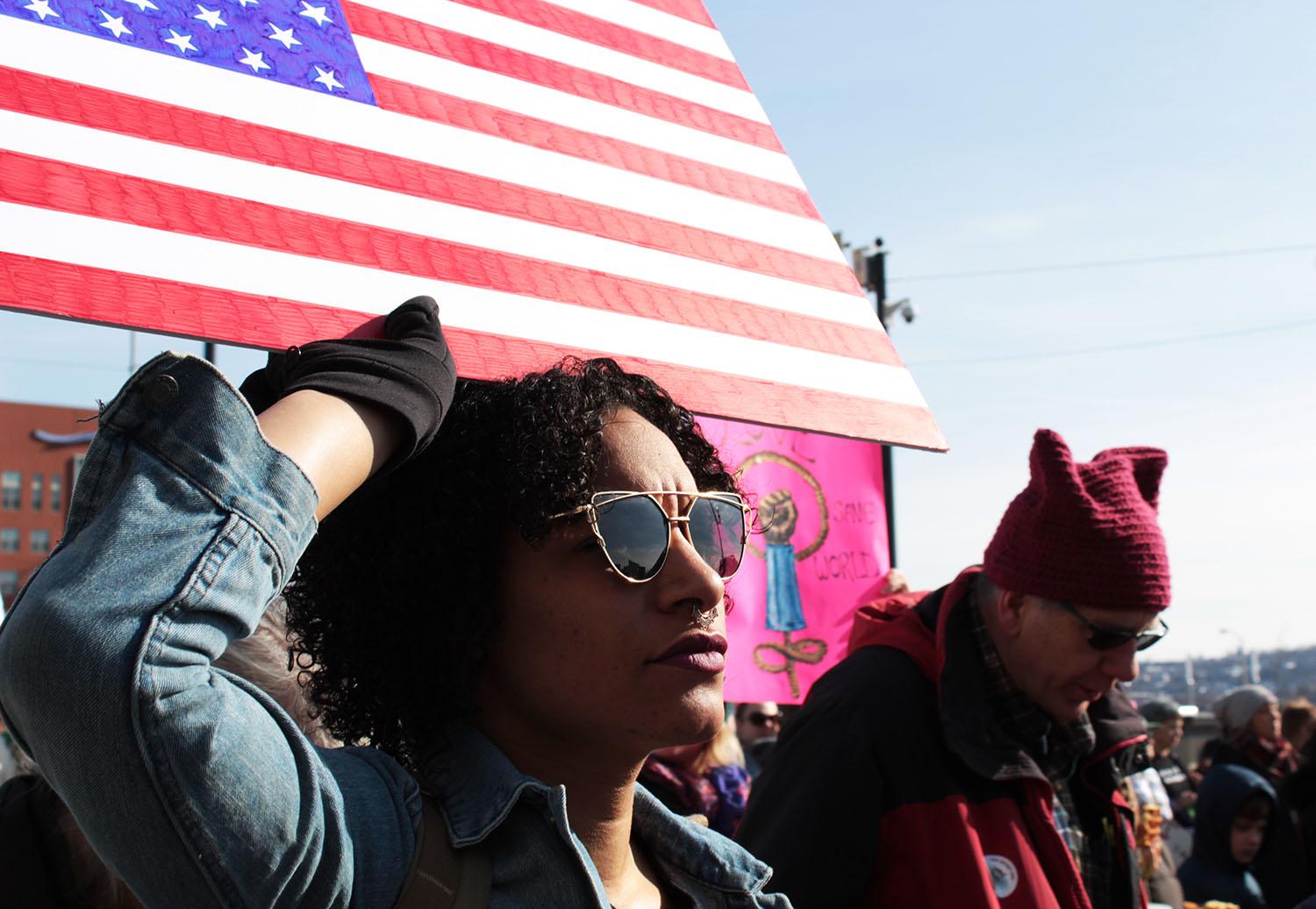 Andy said he'd like to see more young people joining the democratic process and showing up at the polls to impact change.
"Nothing will change unless people get out and vote," Andy said.
Aside from deep divisions among Americans of all political leanings, many marchers expressed concerns over division within the various movements of the march itself.
Mark Stucker, a 50-year-old Cincinnati native, expressed concern that many Americans voted for third party candidates who "split the vote" in the 2016 presidential election.
"I would like more pragmatism in the movement," Stucker said. "[Voting third party] ignores the reality of a two-party system."
Speaking after the march, Wilson, who was leading the chants, said she felt differently. She said that she does not support democrats or republicans and would like to see the left focus more on electing independent candidates to office. She also said she'd like to focus on channeling the protestors' mass sentiment to connect people and initiate change.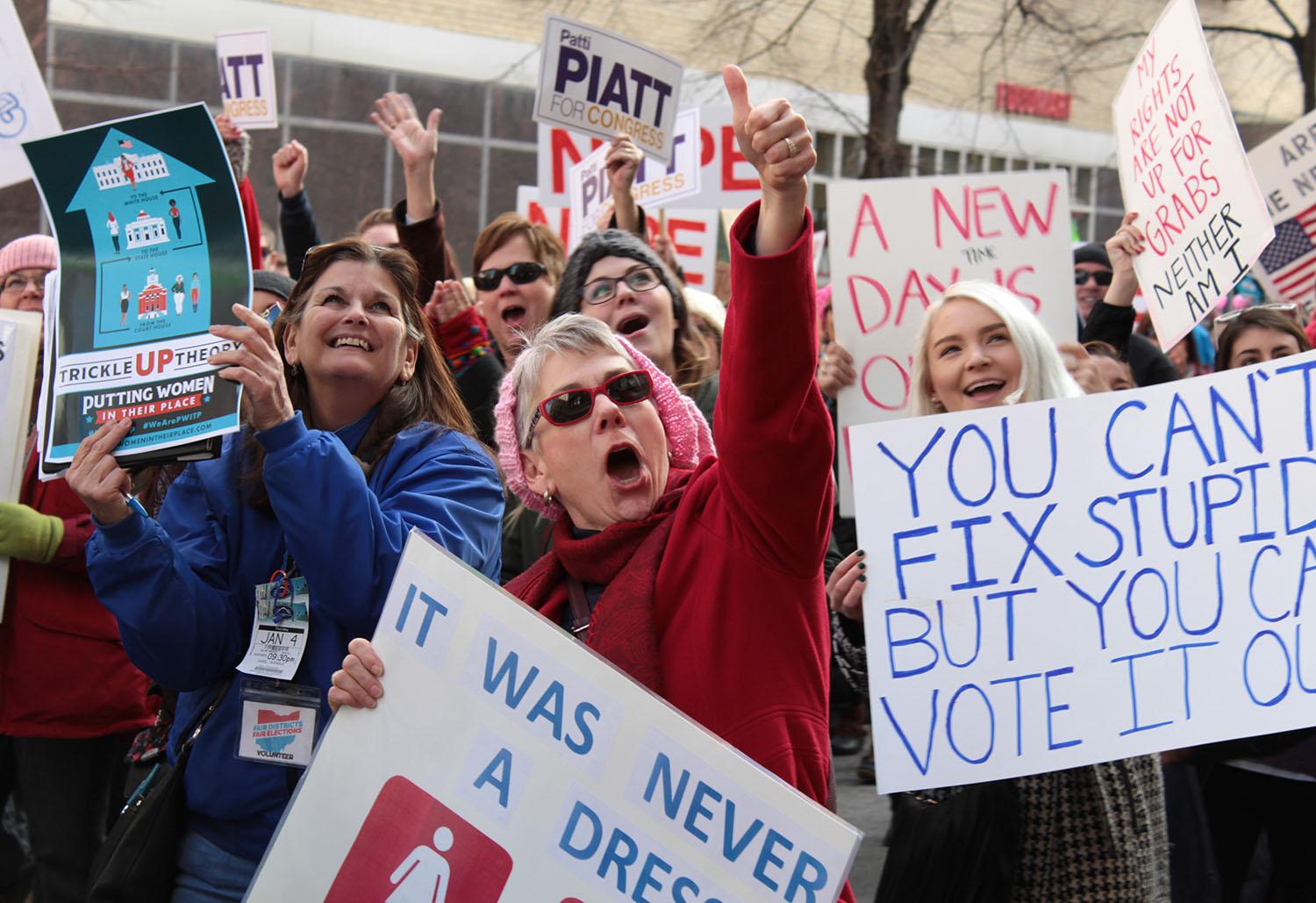 "Elections are not the end-all, be-all of social change," she said.
Wilson said she finds hope in the movement's diversity.
"We have to be willing to compromise and display solidarity," she said. "All the most successful movements had their own divisions."
Gallery by Chris Kohley