Editor's Note: A previous version of this story gave incorrect information about John Benham and his operations. Those errors have been corrected, and the Talisman regrets the errors.
As winter approaches, beekeepers are preparing their farms to ensure the health of their hives. Because bees are one of the most vital pollinators in the ecosystem, their safety is essential. According to John Benham, an Eastern Apicultural Society certified master beekeeper, bees are responsible for $18 billion in agricultural products every year; one-third of our food is owed to bees. Without them, we wouldn't have access to plentiful fruits, vegetables or nuts.
Benham, a 70-year-old former pilot, has been a certified master beekeeper since 2018. He is one of only three in Kentucky, and there are 130 master beekeepers nationwide. Benham lives on a 128-acre farm in Smiths Grove.
The Eastern Apicultural Society is the largest beekeeping society in the country. In order to become an certified master beekeeper, one must pass a test over the information provided in the list of 50 resources — a four-part test over three days. Only 20% of the people who take the test pass, Benham said.
Benham grew up in Henderson near the Ohio River, which is where his love of bees began. In the spring, the Ohio River would flood. After the flood water levels would go down in late spring, old trees would fall over. As a boy, Benham would find a bee tree and observe the bees with his dog.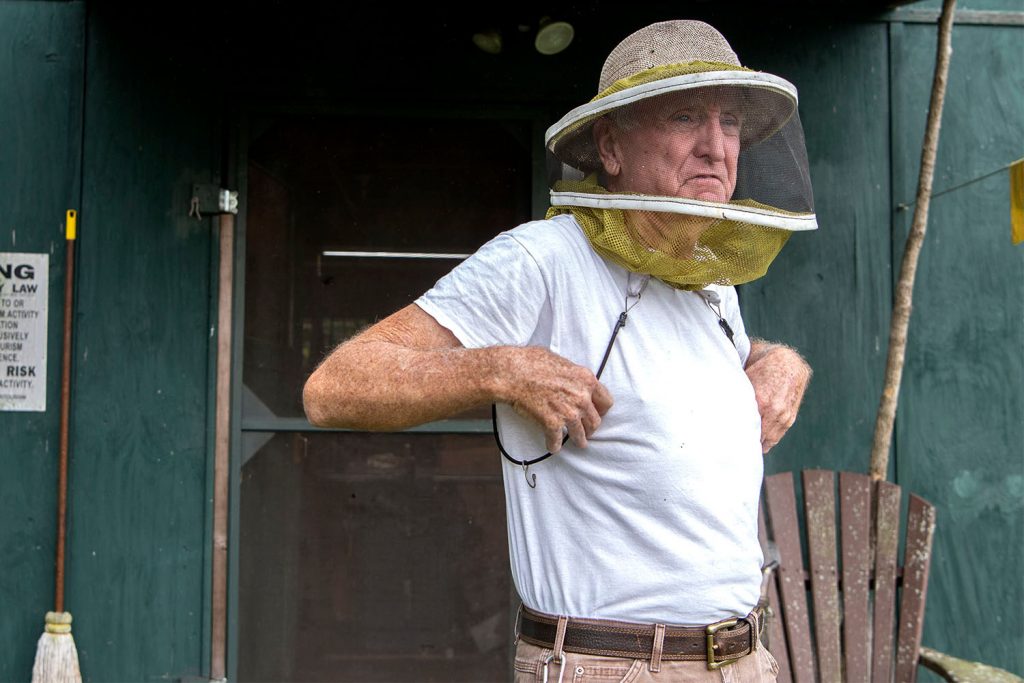 As a pilot, Benham met his wife, whose father was a beekeeper and helped further Benham's fascination. When Benham stopped flying 18 years ago, he was determined to become a beekeeper. He said he learns something new about bees everyday.
"I wish I had been a beekeeper all of my life," Benham said. "It means everything to me. When I got into bees full time, it just blew me away, and I have not quit."
Benham's farm features two apiaries, which are collections of hives, and a beekeeping lab. Most of the equipment on his farm is handmade. During the winter, the bees stay active inside their hives. Then, Benham begins woodworking projects for his bee farm to occupy himself — woodworking is a vital part of beekeeping because many beekeepers build their own supplies and hives. 
Benham uses bee traps to collect his bees, but he also gets them from being called to catch swarms that have grown naturally. He said all of his bees are "mutts," or mixed-breed bees — in his opinion, those are the best. 
In a good year, which is dependent on weather patterns, bee activity and human activity, Benham collects 100-110 gallons of honey. His wife owns the Kentucky Quilt Company inside the Sewing and Vacuum Center on Campbell Lane, where the honey is sold.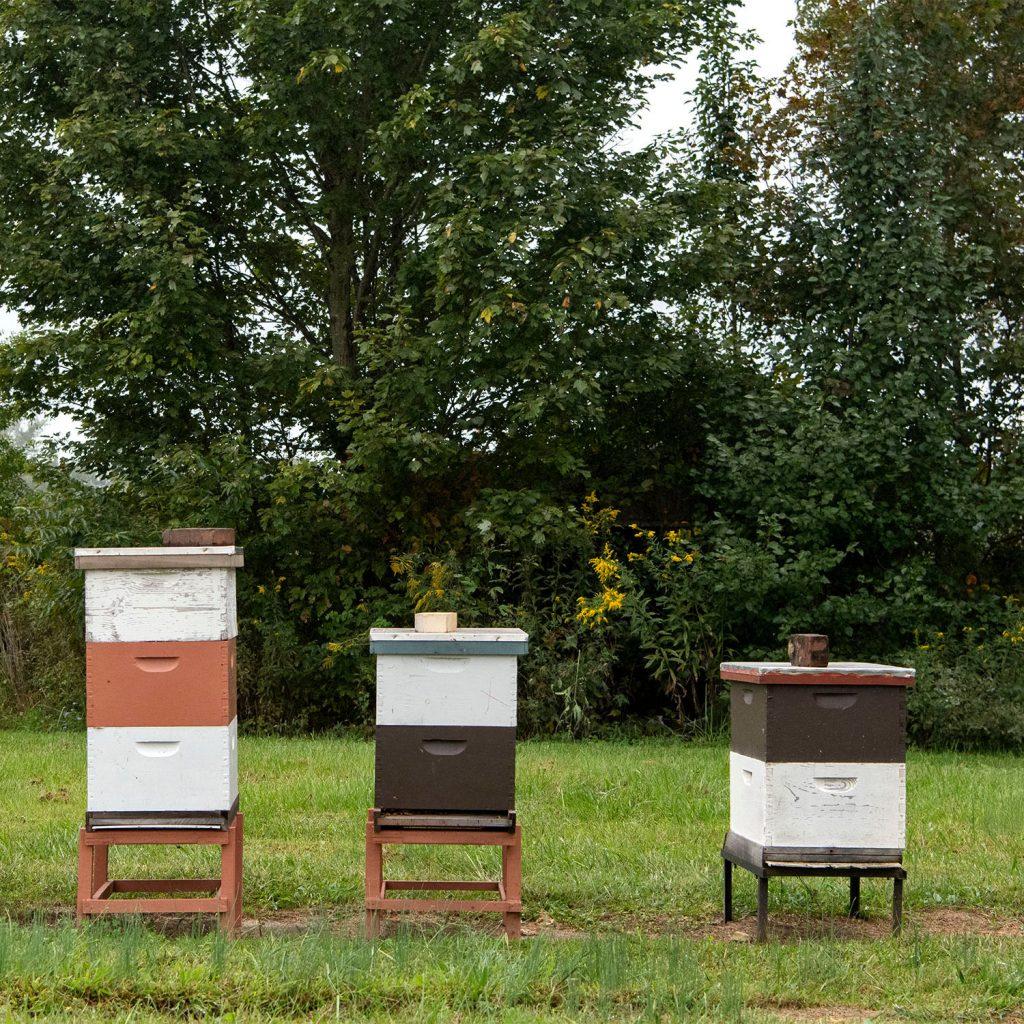 A bad year could result from a hive producing honey that's too sweet based on the plants they harvested, and other variables such as the moisture content have an impact on whether a batch of honey is usable, Benham said. 
"The honey I sell is as good as you're gonna get," Benham said. "When you buy store-bought honey, you're not getting the quality. The main objective of the people who make store honey is shelf life. When they heat the honey to kill the yeast, they also kill the enzymes." 
There are thousands of enzymes in honey which work to break down the body's toxins.
Benham's beekeeping is structured to conform with the ways bees do things naturally. His purpose on the farm is to assist bees, not to change their behavior or create a profit off of them.
"I'm always thinking of my bees," he said. "They're the ones that it's all about. It really is. If you can't do it for the bees, then you don't need to be doing it. We are here as beekeepers to keep bees and help them."
Bees are oftentimes given a bad reputation. The fact of the matter is, bees are harmless creatures unless provoked. Their only mission is to support their colony. Within a colony, everybody has a job; each bee is working for the good of the order, Benham said.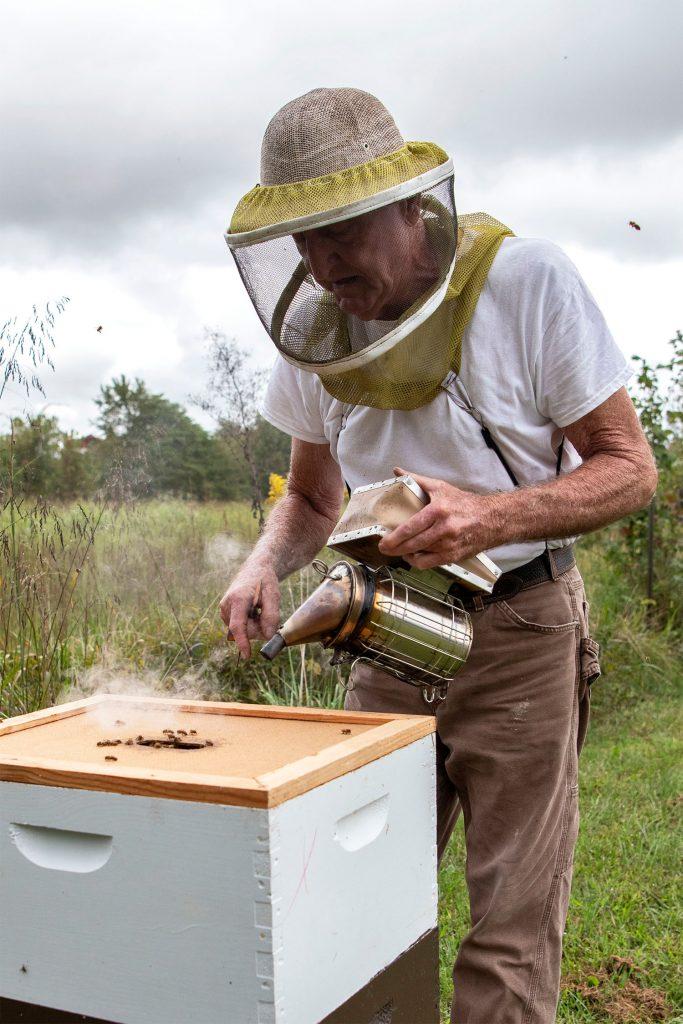 Everyday, Benham takes a short walk on the road he lives on. Then, he'll sit in his shop and read about bees while drinking tea with honey in it. He finds it very relaxing.
One of the most important aspects of the life of a beekeeper is the beekeeping community. 
Elizabeth Forbes, a school psychologist in Bowling Green, and a beekeeper of 11 years, considers Benham as one of her mentors. She met Benham at one of the monthly meetings of the Allen County Beekeepers Association in 2009. 
"John Benham really blossomed as a beekeeper," Forbes said. "At any rate, he has really become someone who I go to whenever I'm stuck or need advice or equipment."
Forbes said her favorite thing about beekeeping, besides the bees themselves, are the relationships she's developed over the years.
One of Forbes' best friends, Michele Boling, is a beekeeper as well. Benham also serves as a mentor to her.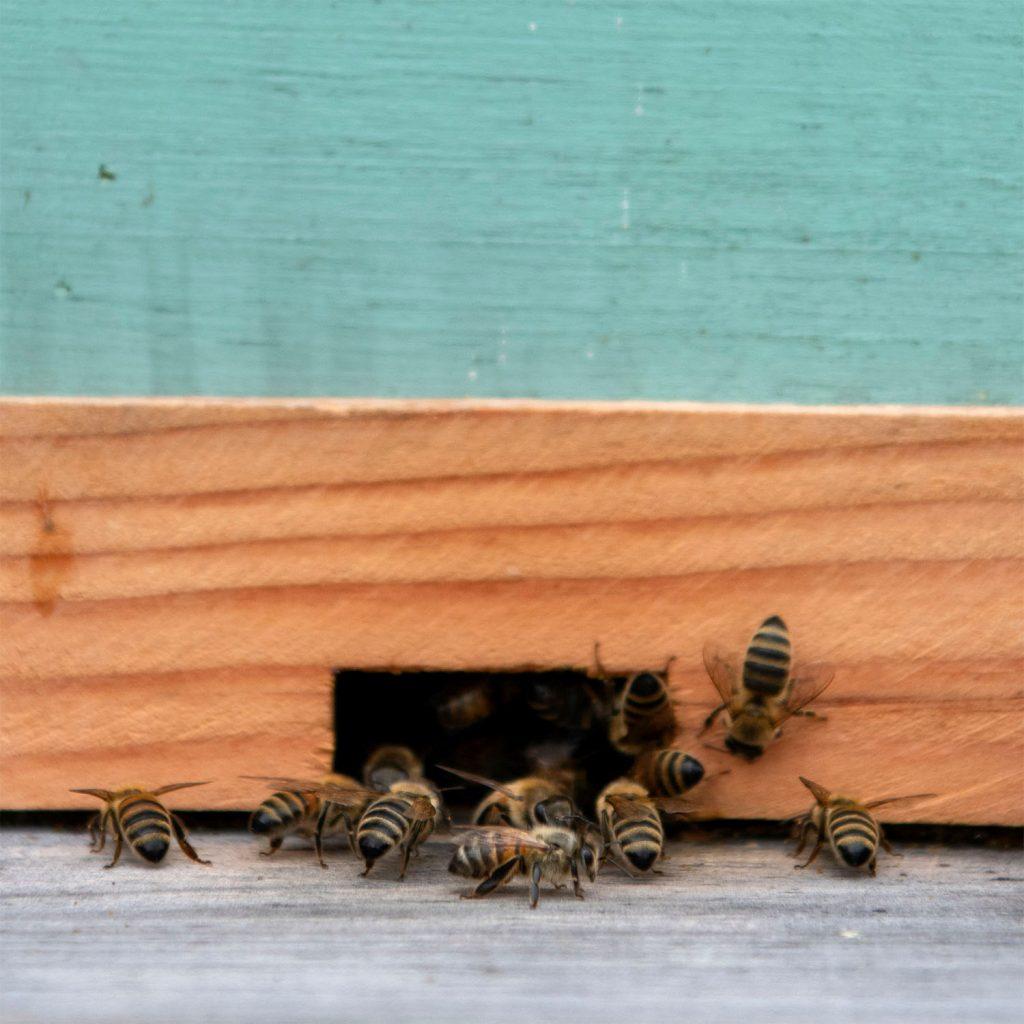 "John has been a very central member of our beekeeping community for quite some time," Boling said. "When my bees do something weird, John Benham is the first person who gets the call. He may rue the day he ever got involved with me because he's gotten me for life, I'm afraid."
When Boling first saw an opened hive (one with the covers removed with the bees visible), she immediately knew she'd become a beekeeper herself. She appreciates the hobby for its ability to stimulate the mind. Beekeeping is an intellectual pursuit, as it forces one to problem-solve, she said. 
"It's tied me back to nature," Boling said. "It also causes me to be a much more acute observer of what's going on in the natural world."
Benham said a bee colony is a superorganism, or a group of organisms of the same species, that is exceptionally important to society; however, bees are dying at large rates each year due to viruses, climate change, decreasing crop diversity and habitat loss, according to Earth Day. Pesticides have been sprayed on a neighboring farm and drifted onto Benham's property, killing 15 colonies of bees. Benham does not use any pesticides on his farm, though.
"It's awful what the bees have to go through," Benham said. "Thankfully, they have people like me and others who are determined to keep them around."