On Saturday, Oct. 1, the Free Application for Federal Student Aid opened for the 2023 to 2024 academic year. Considering some types of financial aid are awarded on a first-come first-serve basis, it is important that you know how to complete the application. 
The FAFSA is a form that students can fill out to apply for need-based financial aid. Because there are lots of details to keep track of and it can take a lot of time, it may seem intimidating to some.
WKU requires students to complete their FAFSA application anytime between Oct. 1 and June 30, according to the university site.
If you miss the deadline to submit your FAFSA, there are consequences. Katie Carpenter, a counselor at WKU's financial assistance office, explained that students should have their FAFSA filed prior to the beginning of each fall semester.
"Filing your FAFSA late could result in late fees and-or registration holds on your account due to late payment from federal and state aid," Carpenter said. 
Joselyne Trammell, a freshman from Somerset, said the FAFSA took her longer than necessary the first time that she filled it out.
"I started and stopped it multiple times, but had I done it all together and had all the correct information the first time, it would have taken me around one and a half hours instead of a week," Trammell said.
She said that the hardest part of filling out the FAFSA form was making sure she had all the right documents. She said the form itself isn't hard, but there are a lot of questions to answer.
According to the Federal Student Aid website, the things you need to have to fill out the FAFSA are proof of legal residency, such as your social security number or alien registration number if you are not a U.S. citizen, and records of all income earned in the last year, such as federal tax returns, W-2s and statements listing any untaxed income. To complete the form, you will need to sign electronically with a Federal Student Aid ID.
If your parents or guardians list you as a dependent on their tax documents, ask them for the above information, as it must include their income as well. If you are a dependent student, it may be best to complete your FAFSA with a parent or guardian.

Alexis Stroh, a freshman from Brandenburg, said that because last year was the first time she had to ever fill out a FAFSA form, she had no idea what to do. She turned to her guidance counselor and mother for help because no one had ever explained the process to her.
"The hardest part for me when it came to filling out my FAFSA was figuring out how to maneuver around the website," Stroh said.
The first thing you should do when you go to fill out your FAFSA is create your Federal Student Aid ID. Your Federal Student Aid ID is what you will use to access your form if you need to come back to it. 
The first section you will be required to fill out is the student demographics section. This section requires you to answer basic questions about yourself such as your name, date of birth and social security number. Be sure to enter your name and information exactly how it appears on your Social Security card.
To save time, if you are a returning user, you have the option to keep the same demographics and information you entered on your previous applications.
You should be prepared to fill out the dependency status questions. These questions determine whether you need to provide your parents financial information on your application. If you are eligible, FAFSA recommends that you use the IRS Data Retrieval Tool to import your IRS tax information into the FAFSA form to simplify this process.
The last step to filling out your FAFSA is to electronically sign your FAFSA form. Your application is not considered to be finished without a signature from both you and your parents.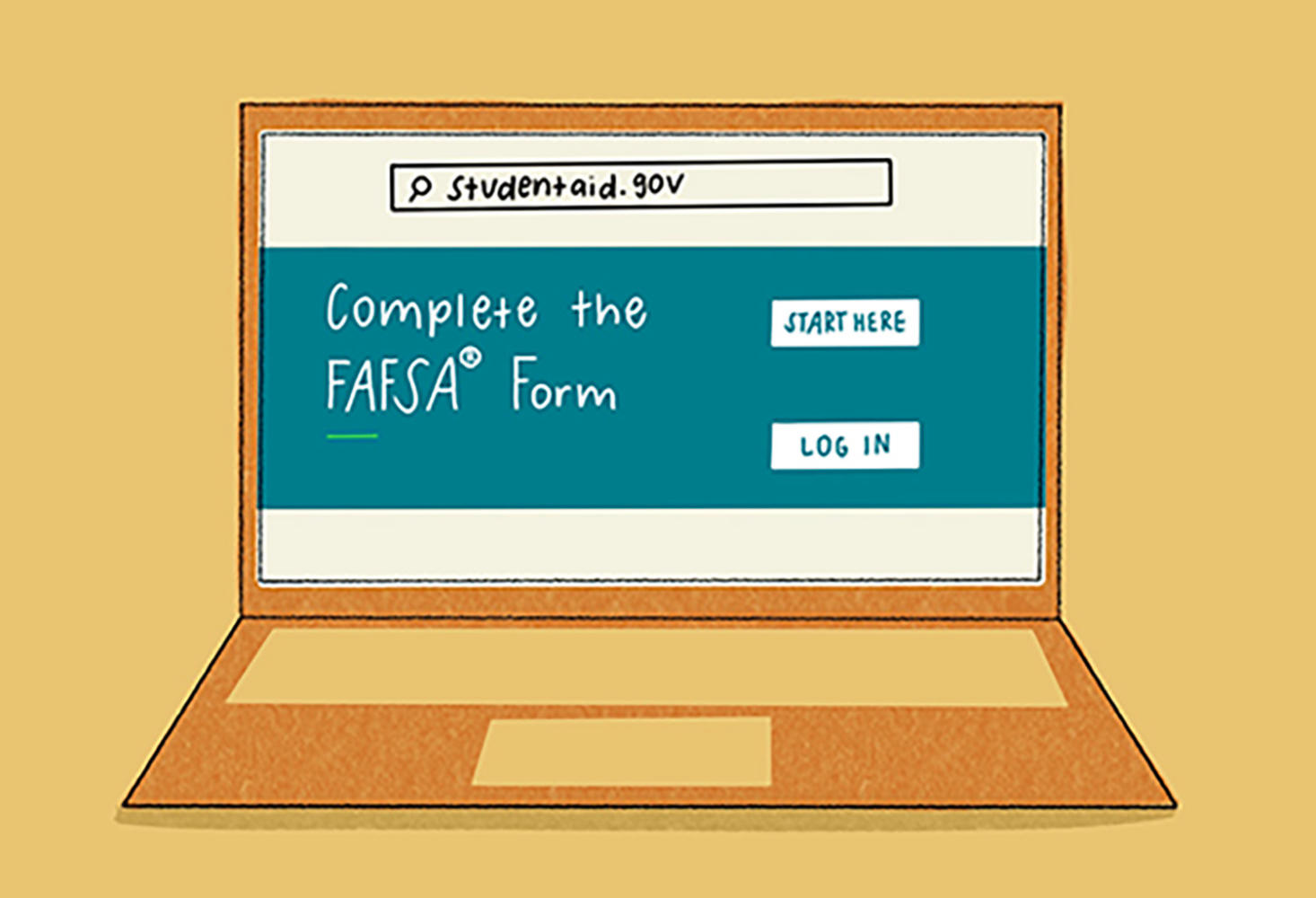 In seven to 10 business days, FAFSA will mail you a Student Aid Report that says your application was processed. Then, your FAFSA information will be made available to the schools you listed, and they will use your information to determine the aid you are eligible for. 
The schools will contact you whenever they are ready to discuss your financial aid report with you. At WKU, you can expect to be contacted about your financial aid report through your school email by the middle of October.
In the meantime, you should consider your Expected Family Contribution. Your EFC score is calculated by the information you put on your FAFSA form. Your EFC score is how much the federal government thinks your family should be able to contribute.

If you have any questions about your FAFSA application or the FAFSA application process, you can call the Federal Student Aid Information Center at 1-800-433-3243. You can contact WKU's Department of Financial Assistance by calling 270-745-2755 or by scheduling an appointment with them through WKU's website.