On Friday, Dec. 10, 2021, a long-track tornado swept the western Kentucky region, claiming the lives of 80 people, according to Governor Andy Beshear. Its 165-mile path was the ninth-longest tornado path ever recorded in the U.S, causing up to $3.5 billion in damage, according to the National Weather Service.
A year after the storm, some families are still coping with life-altering changes.
When the storm came, Gary and Barbara Morgan of Dawson Springs were in their home. Gary said in "30 seconds at most," the tornado destroyed all but one room in their home and leveled their block, trapping them and killing three of their neighbors. After remaining trapped for hours, the two were eventually rescued, but the rest of their home was left in ruins.
(Video by Brett Phelps and Emilee Arnold)
Memories Found
The area of Dawson Springs where the Morgan family lived, was devastated by the tornado's destruction. The majority of their belongings were either destroyed or carried away by the tornado. So, when the Morgans found several items that were untouched or were returned from strangers in surrounding cities, they felt as if they had gained back small pieces of their life. These are some of the items salvaged from the tornado: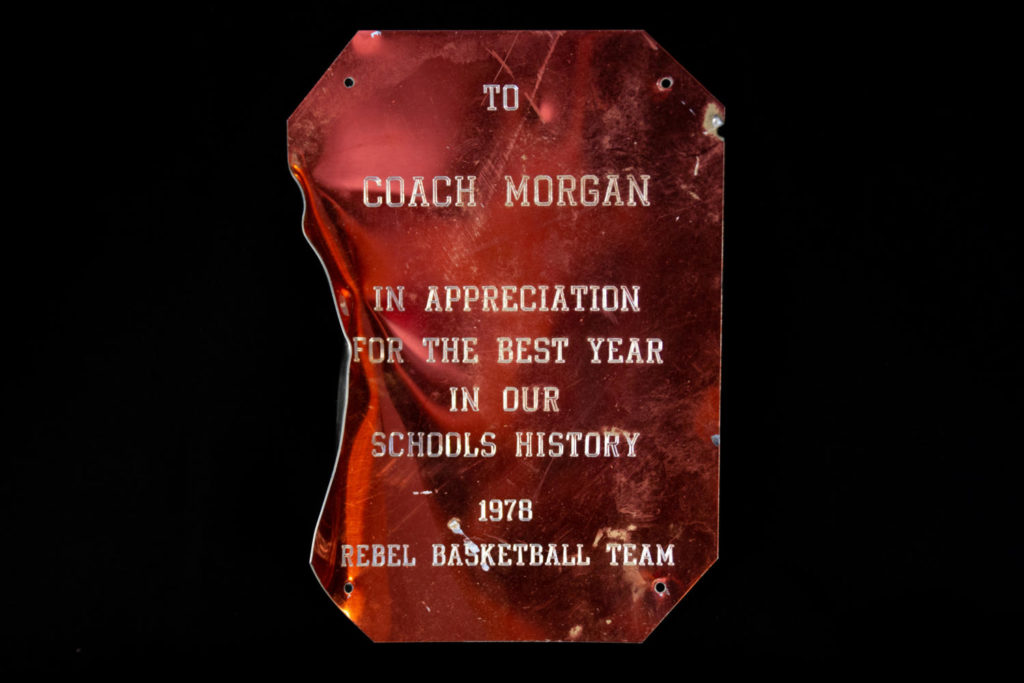 A plaque damaged during the tornado honors Gary Morgan for his role as basketball coach at the former West Hopkins High School in Dawson Springs. The plaque was found nearly 40 miles northeast of Dawson Springs in Calhoun days after the tornado. (Photo by Emilee Arnold)
An old photo showing Gary and Barbara Morgan kissing was carried over 115 miles northeast from Dawson Springs to Elizabeth, Indiana, where it was found and returned. (Photo by Emilee Arnold)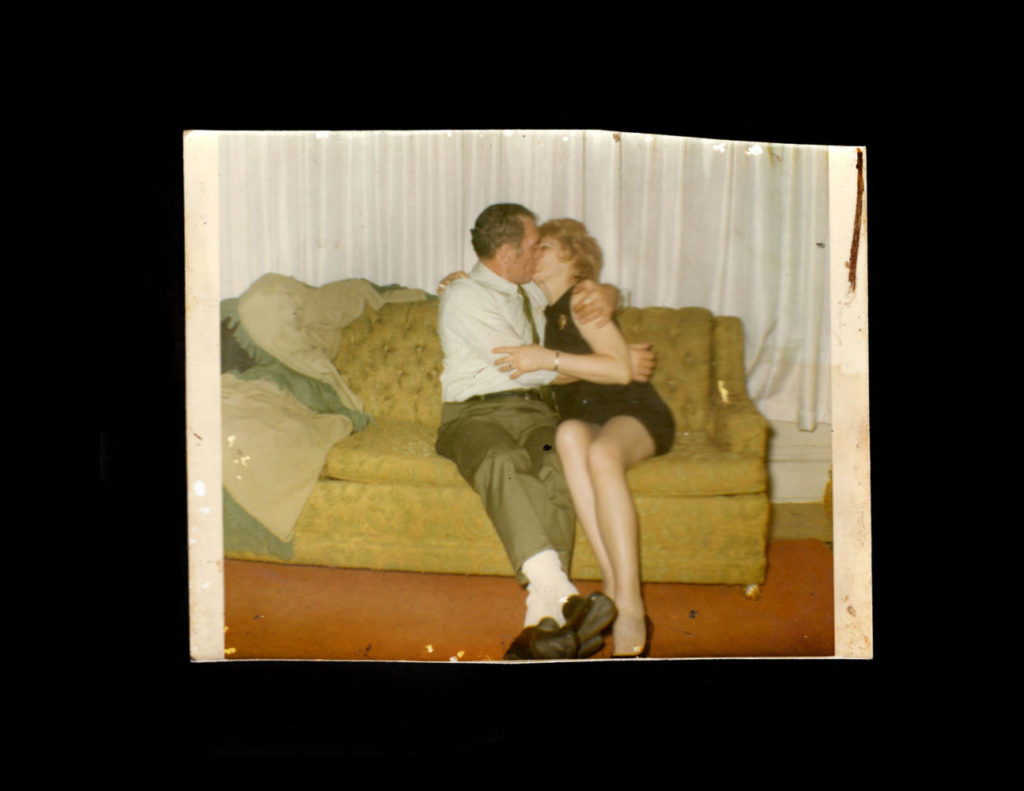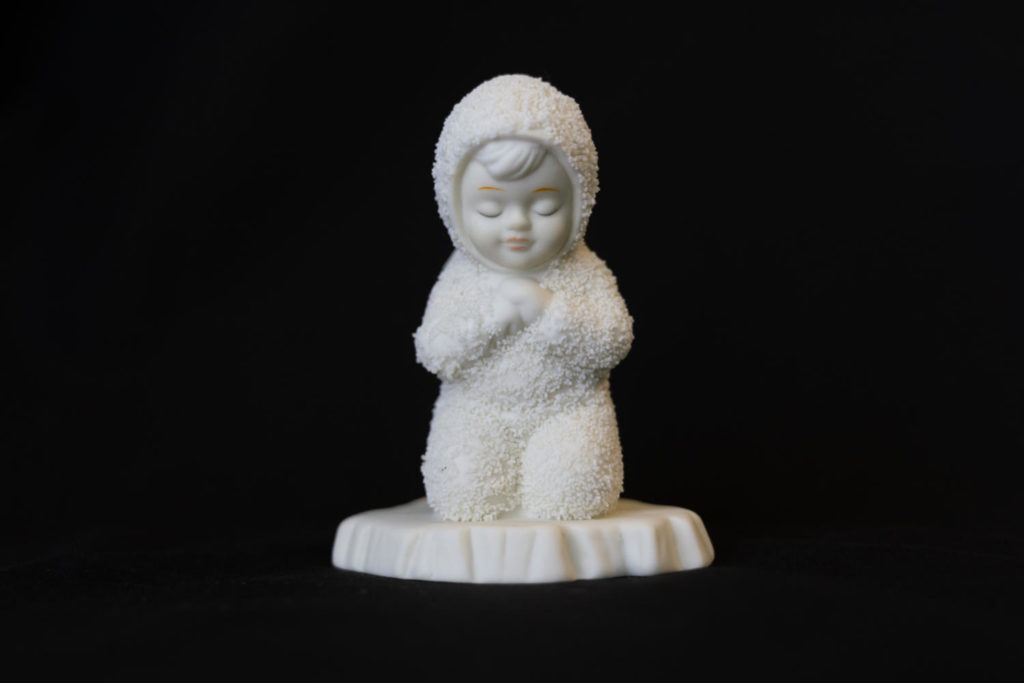 A snow baby figurine with hands clasped in prayer is one of Barbara Morgan's Christmas decorations that survived the tornado unharmed. The Morgans were avid Christmas decorators before the tornado and had intended to begin decorating just before it struck. Barbara collected various series of Christmas ornaments, about a third of which survived the tornado unharmed. (Photo by Emilee Arnold)
Barbara Morgan's Bible survived the tornado inside a chest in their home. It contained a certificate of matrimony from her marriage to Gary in 1959. (Photo by Emilee Arnold)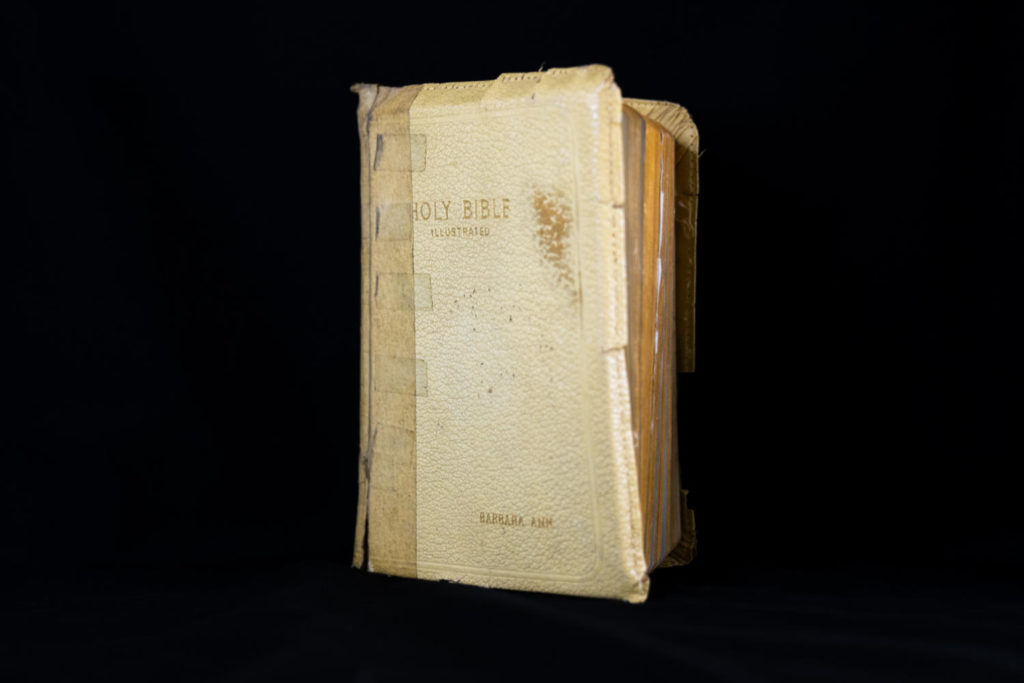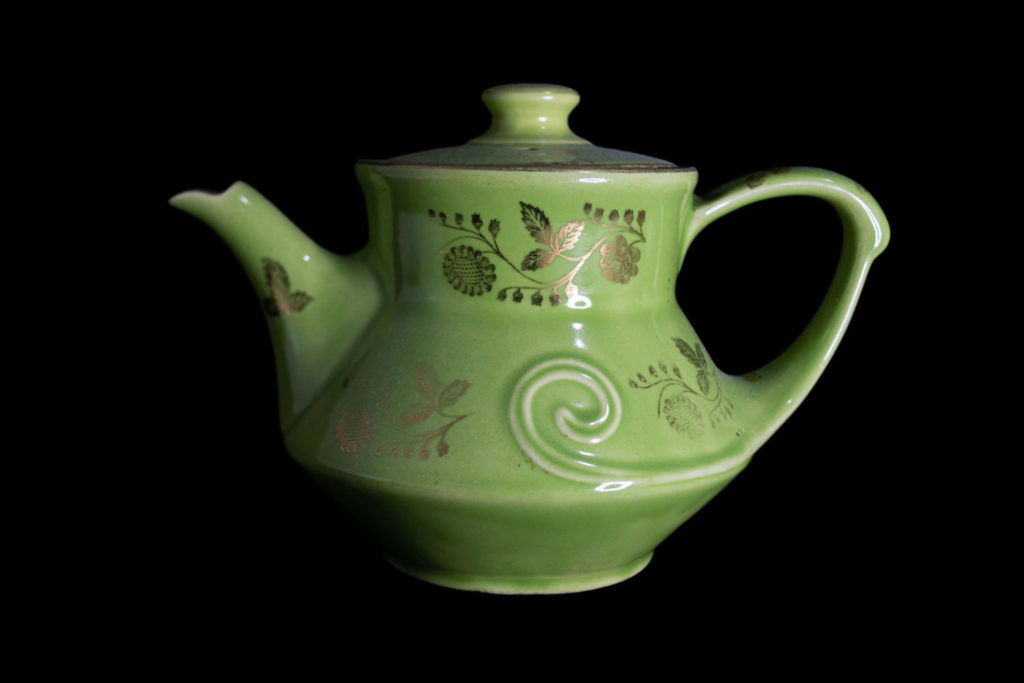 A green teapot is one of a number of surviving glassware items from the only section of the Morgans' house spared by the tornado, where Barbara and Gary sheltered during the storm. Barbara, Gary, and their daughter Melissa used the items to serve their Thanksgiving meal this year. (Photo by Emilee Arnold)
This plaque was found a short distance from the Morgans' home after the tornado and is now on a shelf in their room at Chandler Park Assisted Living in Bowling Green. Gary Morgan coached baseball, track and basketball at West Hopkins High School in Dawson Springs for fourteen years. (Photo by Emilee Arnold)