Before a student begins their education at WKU, they are required to attend what's called the Topper Orientation Program, or TOP. They get their first class schedule, meet other incoming students and tour campus to see all it has to offer. The people who lead those tours are students as well, and are known as TOP guides.
Sierra Bailey, a junior from Springhill, Tennessee, said she has been a TOP guide since her freshman year, so she is very familiar with what a typical TOP day would look like.
"TOP is our one day orientation that all incoming students are required to attend," Bailey said. "During the TOP day, you'd come with a guest or family member, and you would go to different information breakout sessions."
On TOP day, as many as 100 students and their guests are separated into smaller groups to attend breakout sessions. TOP days run from April to the week before classes start in August.
"In these breakout sessions, we teach them things like getting acclimated to campus, talking about student loans, talking about meal plans and registering for classes," Bailey said.
There's a lot that goes into the training of a TOP guide. Although a student may only talk to a guide for a few hours on their orientation day, the guides spend months preparing for the tours.
Bailey said TOP guides start training in November, but they don't start orientation sessions until March. During training, they have weekly meetings where different on-campus organizations speak with the guides.
Bailey said students also organize the training. Bowling Green senior Makayla Mosier was the previous recruitment and training chair for the orientation program.
Mosier said she was "surprised" at how much she had to learn about WKU despite being from the area.
"I was in charge of the training process for new and returning TOP guides, so I scheduled training with staff members for departments like housing, parking and transportation and more," Mosier said.
Shalen McRoberts, a junior from Mount Sterling majoring in communications and social work, compared the preparation process to a test.
"We have training binders that we all bring, and we refer to that. I study mine heavily, like it's for a test, to make sure I say the right stuff," McRoberts said.
Bailey is involved in other organizations outside of being a TOP guide and said that makes it easier for her to talk about the different organizations on campus.
"I'm involved in a lot, but it's always for WKU and a lot of things overlap," Bailey said. "I love WKU so much, and I want to get into every organization I can to talk about that," Bailey said.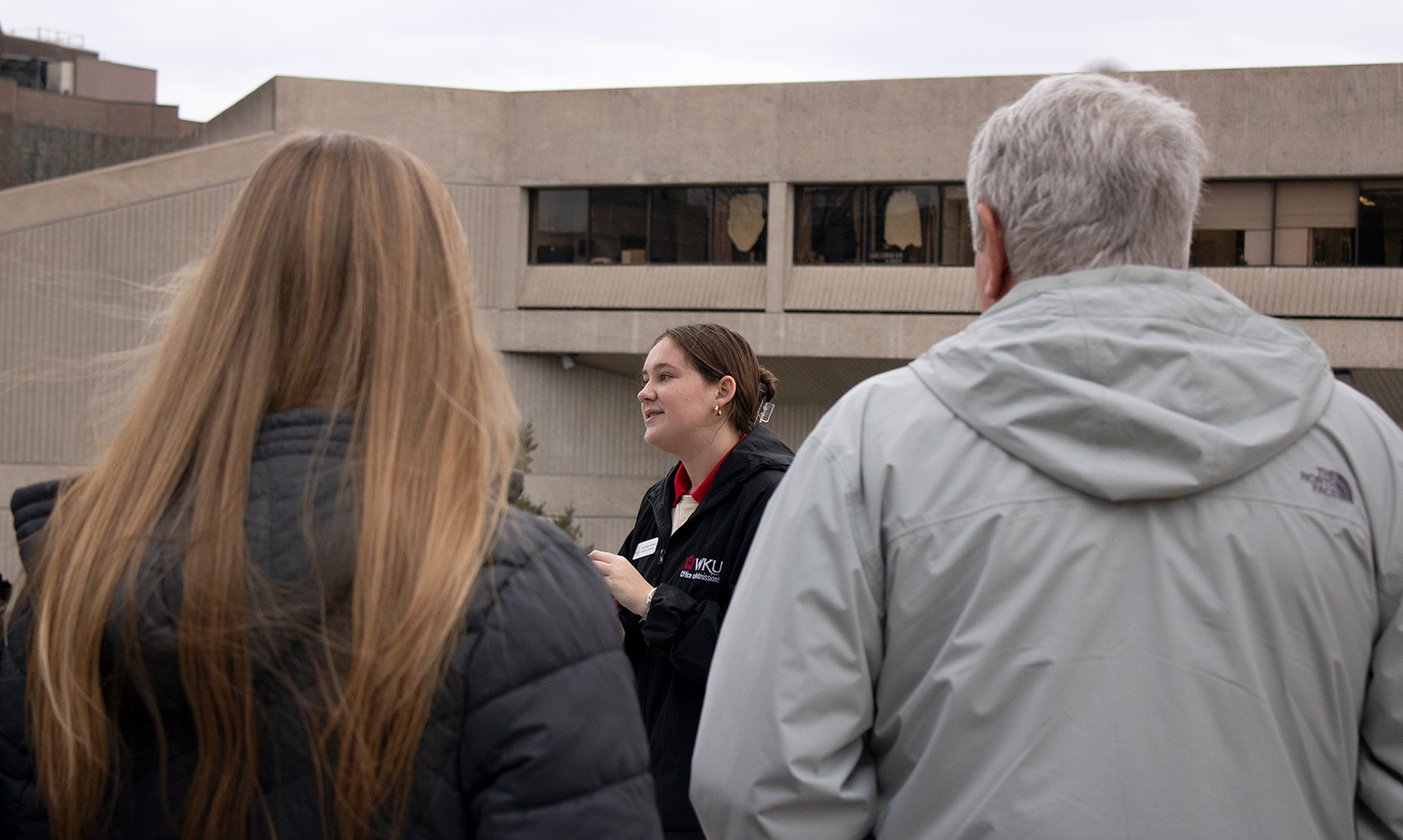 Mosier said her favorite part about being a TOP guide is the individual interactions she has with the incoming students.
"For me, it's whenever you have the ability to ease the nerves and the anxiety of the people coming in," Mosier said.
Mosier said the TOP guides are friendly and welcoming.
"All of the TOP guides do a good job of serving more as a familiar face than an information packet," Mosier said.
Bailey said the most rewarding part about being a TOP guide is getting to share her passion about WKU.
"I love this university, and it's my home away from home," Bailey said.
McRoberts said her perspective on being a TOP guide was affected by the pandemic. During her first year as a TOP guide, she gave tours via Zoom.
"I just did my first in-person TOP day last summer," McRoberts said. "It was so different because on Zoom you only have 30-minute sessions, whereas in the in-person rooms you have much more time. I felt less rushed."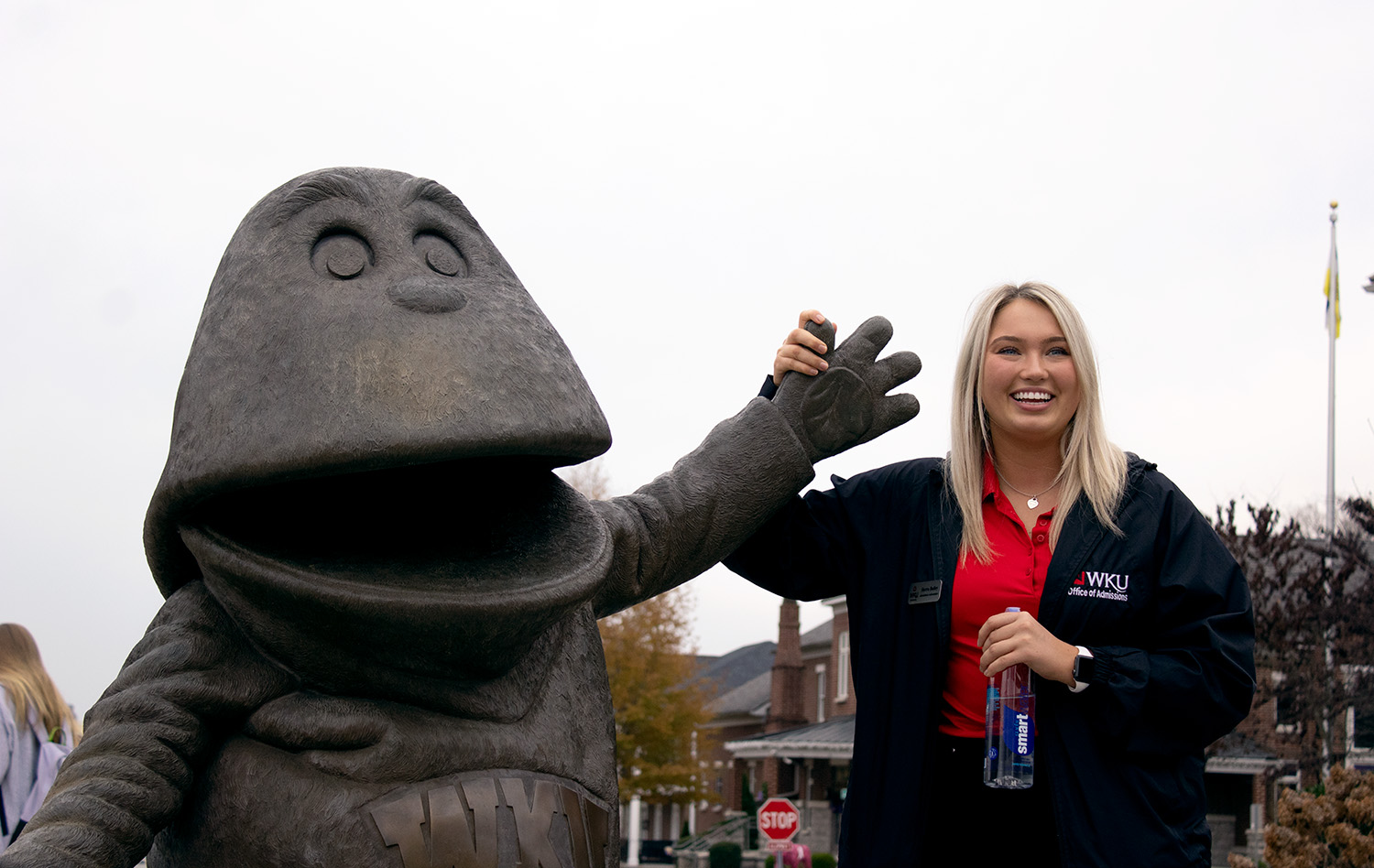 Mosier said that tours being moved to Zoom increased the probability of potential technological issues.
Mosier said most orientation mishaps occurred during Zoom sessions, including one where a virtual meeting with 100 attendees crashed.
"The most mishaps we've had are on Zoom orientations," Mosier said. She said one Zoom orientation with 100 attendees crashed.
McRoberts said in-person sessions allow her to give more thoughtful answers to students' questions.
"There was one day when a student asked me what college life was honestly like, and I was taken back. I had to step back from the more professional part of my job," McRoberts said. "I told them it's hard, but at the same time it's fun."
Bailey is thankful that TOP days are now held in-person again.
Bailey said she prefers to talk to people in person because it is easier to build a relationship with them.
"TOP days are these students' deciding factor of whether or not they want to come to WKU, so being able to look at them and smile at them is super valuable," Bailey said.