April was National Poetry Month and Zephyrus, WKU's fine arts magazine, creates a space for creative writers on campus to be celebrated.
Zephyrus gives undergraduate creative writers and artists an opportunity to be published. The magazine is issued annually and consists of art, poetry and short stories.
The English Department has been publishing Zephyrus magazine since 1969, and all of the issues are available via TopScholar.
The name Zephyrus was chosen for the fine arts magazine because it represents the importance of literature and art, Nancy Dinan, the faculty adviser, said.
Dinan said that in Greek mythology Zephyrus was the west wind and bringer of light and early spring.
As an assistant professor in the department of English, Dinan said she teaches creative writing and has been able to see the hard work students put into their art.
The goal of Zephyrus is to recognize and award talented writers and artists on campus, Dinan said.
"We have really involved undergraduate creative writing students, and I want to make sure that Zephyrus is really serving them," Dinan said.
Dinan said students can submit up to two stories, two essays and four poems for a total of eight pieces total each year.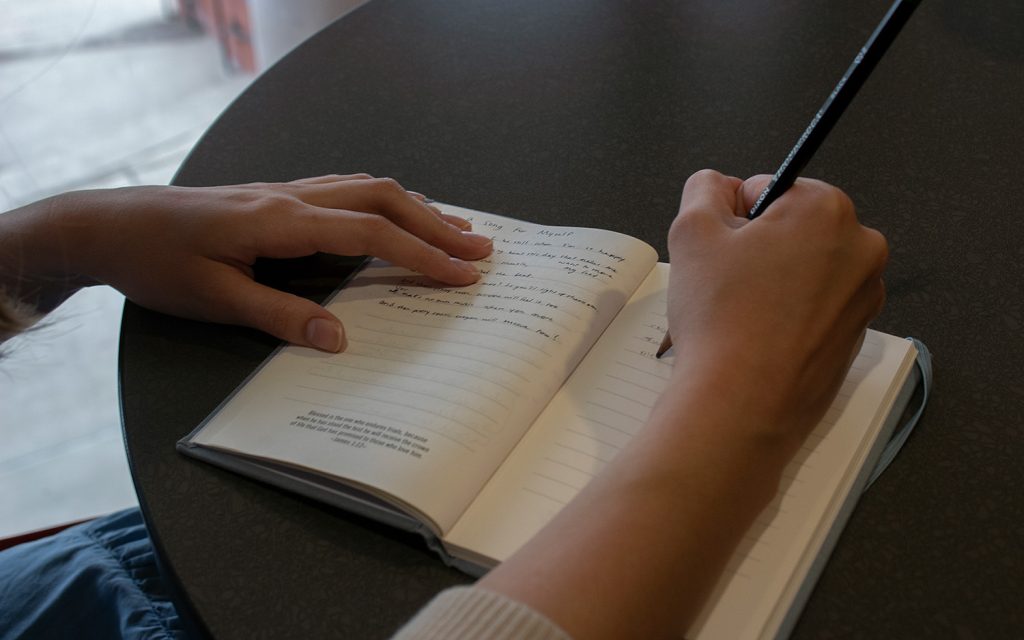 Visual artists on campus can also submit their works to be included in the magazine, Dinan said.
To keep the magazine diverse, Dinan said each student is limited to having two pieces at most in the magazine.
"I want to give as many people a chance as possible," Dinan said. "We have many more good pieces than can fit in the issue."
Dinan said Zephyrus is student-led and the pieces are selected by a team of creative writing students.
The submissions have been honest and authentic, Dinan said.
"They're really trying to convey what it's like for that writer to be a college student at this time in human history," Dinan said.
The creative writing faculty recommends students for editorial positions, and those students are then invited to participate as editors, Dinan said.
The editors of Zephyrus are encouraged to look for high-quality pieces that evoke strong emotional response, Dinan said.
"Art is subjective, so we're looking for that emotional resonance," Dinan said.
Louisville senior Gabbrielle Wilson, who is a former Talisman staff member, said she has been an editor for three years.
Wilson said being an editor each year is not guaranteed, so she is grateful for being recommended for that long.
"I am fortunate for the last three years on Zephyrus," Wilson said. "It will always hold a fond space in my heart."
The editing process moves quickly, and Wilson said the editors begin rating pieces immediately after the submission deadline.
Editors are given an Excel spreadsheet with the names of pieces, a rating scale and a notes section, Wilson said.
The spreadsheet does not include the names of the authors of the pieces, Dinan said.
To prevent bias, Wilson said that she is required to report if she recognizes a piece as her own or belonging to someone she knows.
Wilson said she rates pieces based on their originality, emotion and creativity.
"I love when submissions get personal, feel exposed," Wilson said. "If you bear your soul onto the page, we can all feel it."
Dinan said she receives each editor's evaluations and creates the issue based on the scores.
Not every piece can be accepted, but Dinan said it is important for authors to experience this reality.
"Writing is a profession of rejection," Dinan said. "You get rejected more than you get accepted, even after you become an experienced writer."
Wilson said that Zephyrus is a smaller publication with limited pages, so it can be highly competitive.
"We only have so much space for publishing, so each selection is crucial," Wilson said.
Maria Wells, a junior from Lewisburg, said she submitted a piece during her freshman year, but it was not published. She continued to submit pieces and was published during her sophomore year and this year as well, she said.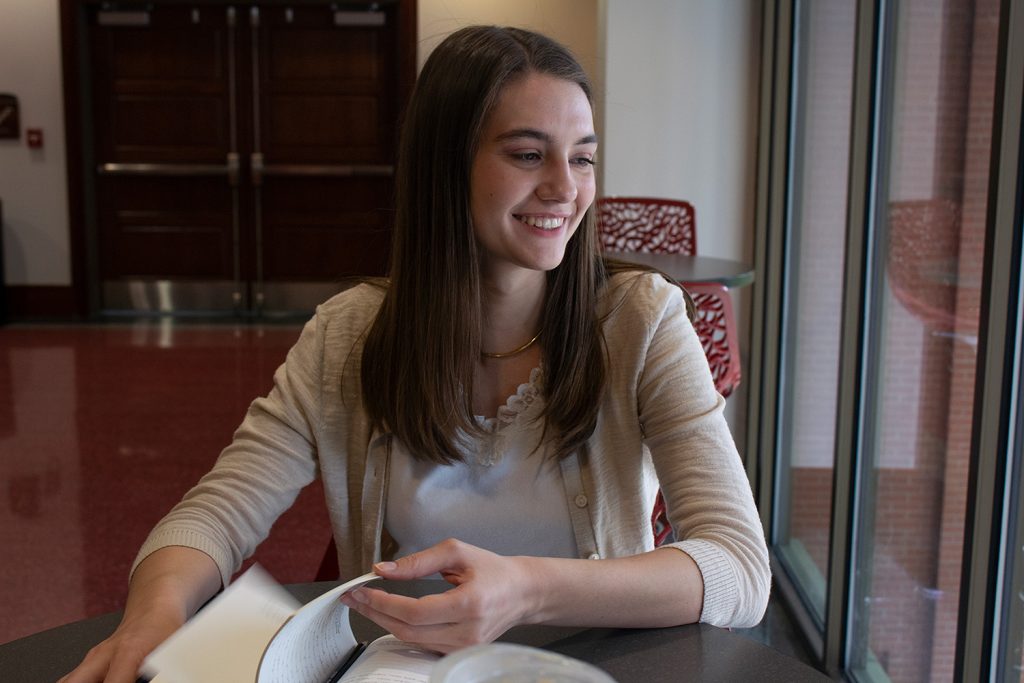 Wells said that being published gives authors the chance to reach people and she loves the idea of making someone feel seen when they read her pieces.
"I like feeling things whenever I read, and so to think that I could make somebody else feel something is probably what the main motivator was in submitting my poetry," Wells said.
Wells said her poetry became more than a hobby when it was published.
"It feels very concrete. This is a moment in my life that isn't just in my journal," Maria said. "It's on somebody else's shelf."
Morgan Shane, a sophomore from Boca Raton, Florida, said she submitted her poetry for the first time this year.
Shane said she often faces rejection within her theater major and creative writing minor, so being chosen to be published has given her confidence.
"You have to count those little blessings that you get," Shane said.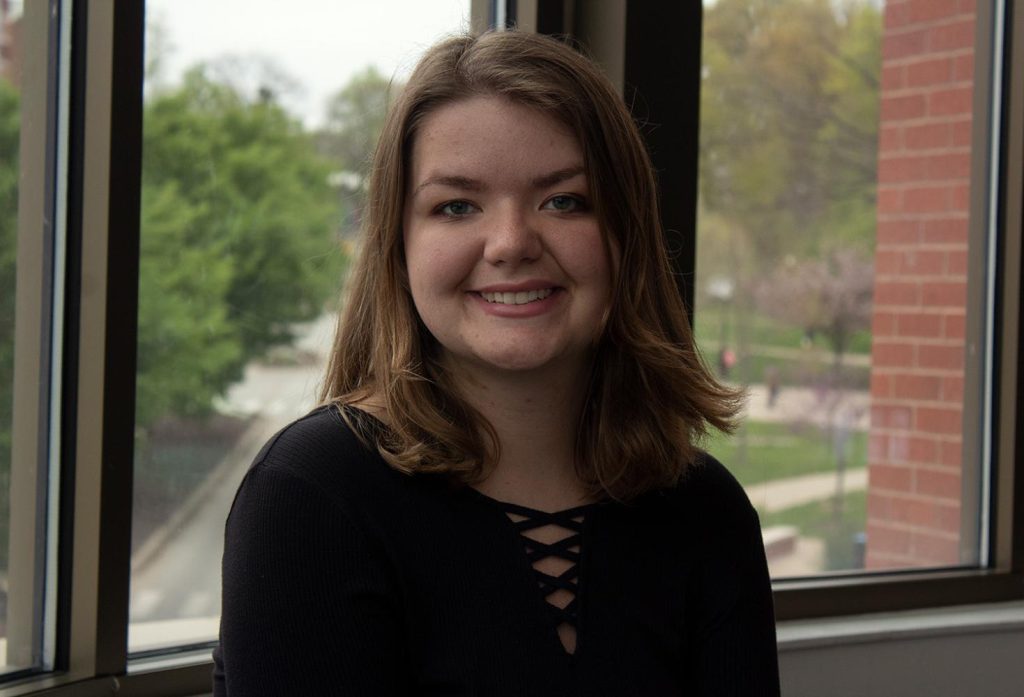 Shane said that writing has become her safe space, and she loves being able to connect with others through the written word.
"The world has all these social expectations," Shane said. "In writing, there's no expectations."
Shane said students should submit their work to the magazine because it gives them a chance to be recognized as a writer.
"If you just keep it to yourself, then that's all who's ever going to see it," Shane said.
Miriam Story, a sophomore from Bowling Green, said she is being published for the first time this year.
Story said she feels more confident in calling herself a writer now that her poetry has been published.
"Being published is worth the anxiety or self doubt that goes into whenever you're going to submit it," Story said.
Story said that her eyes have been opened to the opportunities available for writers to put their work into the world.
"It's a baby step or a doorway into other opportunities," Story said. "What's to stop me from submitting to other publications?"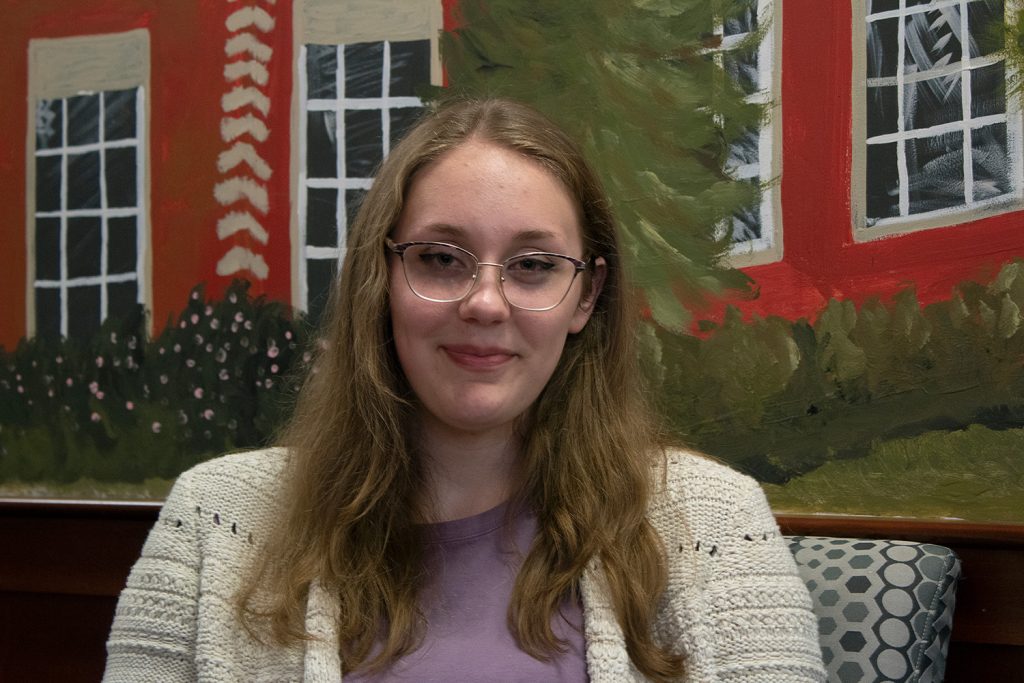 Students are able to submit pieces during the Spring semester each year, Dinan said.
Dinan said that Zephyrus advertises the submission period on department social media, to creative writing classrooms and by putting up flyers throughout Cherry Hall.
Submissions are due toward the end of February, with the issue finished and printed by the beginning of May, Dinan said.
Wilson said that students with creative works should consider submitting their work because it gives them the opportunity to become a part of enhancing and uplifting creativity at WKU.
"There are a lot of talented people on this campus and we get to credit them, honor them, and let them shine," Wilson said.
WKU students should read the magazine because of the talent that is shown throughout the issue, Wilson said.
Copies of the magazine are available in Cherry Hall, Shane said.
"I always finish reading Zephyrus with a smile on my face, feeling everything," Wilson said.