Sounds of the sea rose throughout Russell Miller Theatre in the Fine Arts Center as the WKU Department of Theater and Dance performed its newest student-led play, "Child of the Night: Pirates of the Mediterranean." From Thursday, Oct. 26 to Monday, Oct. 30, the public had the opportunity to enjoy this melodrama revolving around a conflict between Spain and Naples.
Pirates and nobility are the main characters and main focus in this adapted old French melodrama. Imperial Spain sought control over the city of Naples in the 16th century, leading to dramatic sword fights and comedic exchanges.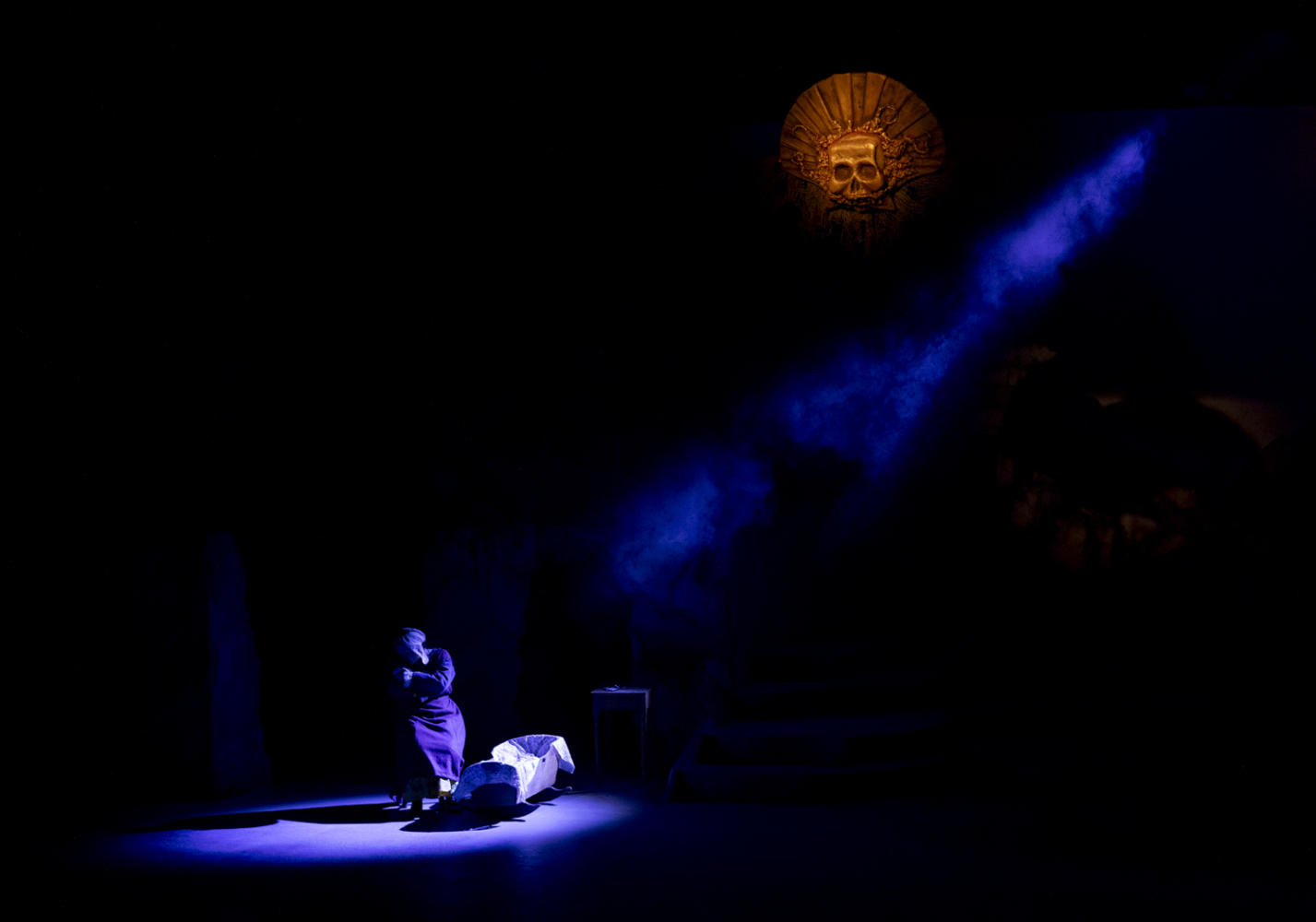 Senior Ashley Austin from Mount Juliet, Tennessee, played one of the lead characters, Asra Del Mar. Her character is the most feared captain of a pirate group, and the sea is her empire. Austin said she has been acting since her freshman year of high school. Since then, she knew that's what she wanted to do with her life.
"Acting has always been an important source of escapism and comfort for me," Austin said. "It provides me with a huge layer of happiness and satisfaction."
The play was dramatic with attention-grabbing lighting, scenery, acting and costumes, Austin said.
"It's not one of those plays where you have to be very soft and quiet; it is subtle, big, bold and exciting."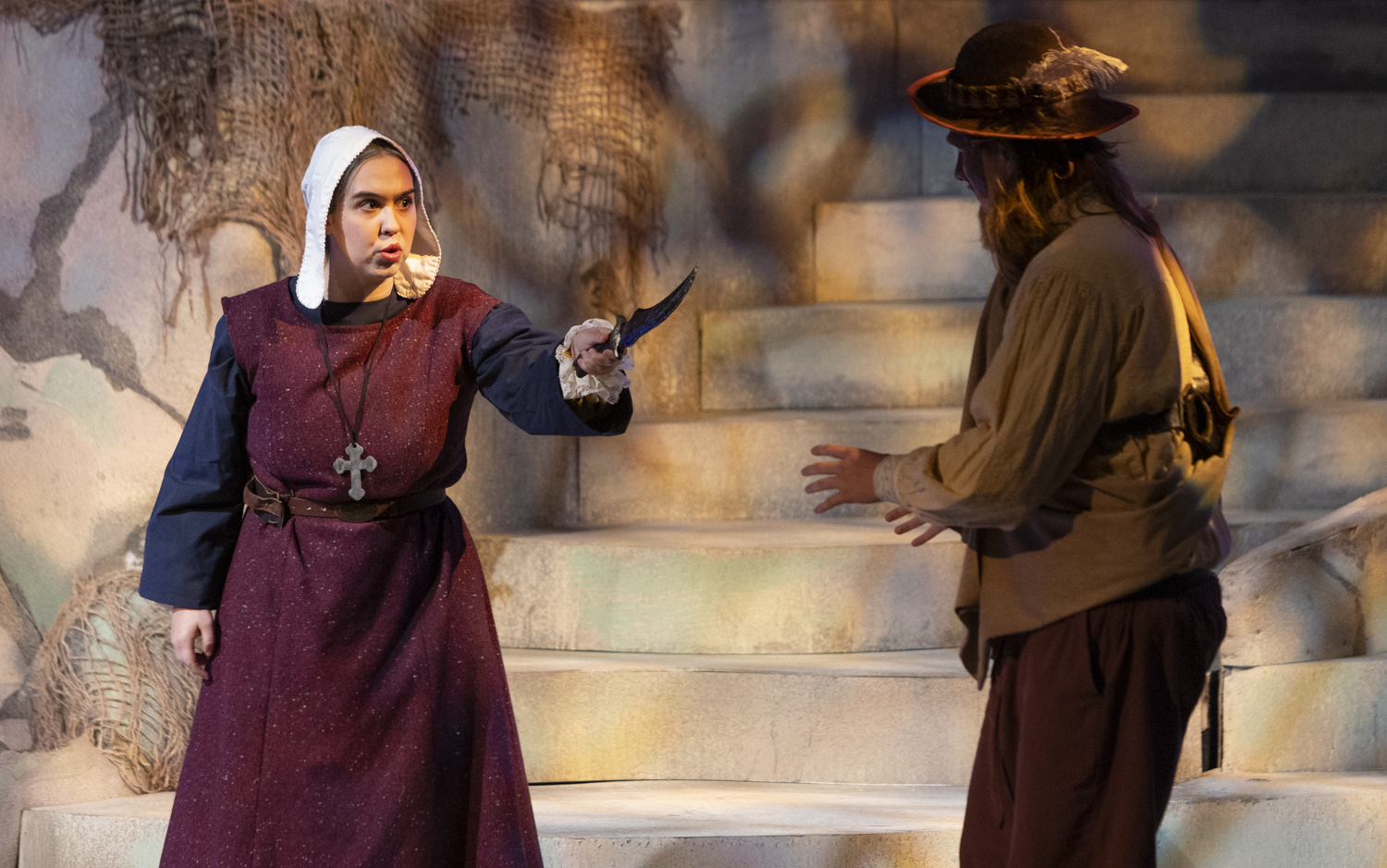 The idea of this play was first pitched last semester. WKU professor Alan White wrote the play, which was inspired by "The Son of the Night," a French melodrama produced in 1855. White, a fan of the original play, added new characters while changing some of their genders, creating a more modern version.
The cast rehearsed five to six days a week for around three hours a day, which ramped up to longer daily rehearsals the week before the play opened.
"We all care about this play and the story because even though some things can be a little silly, it also has a lot of important history tied into it," Austin said.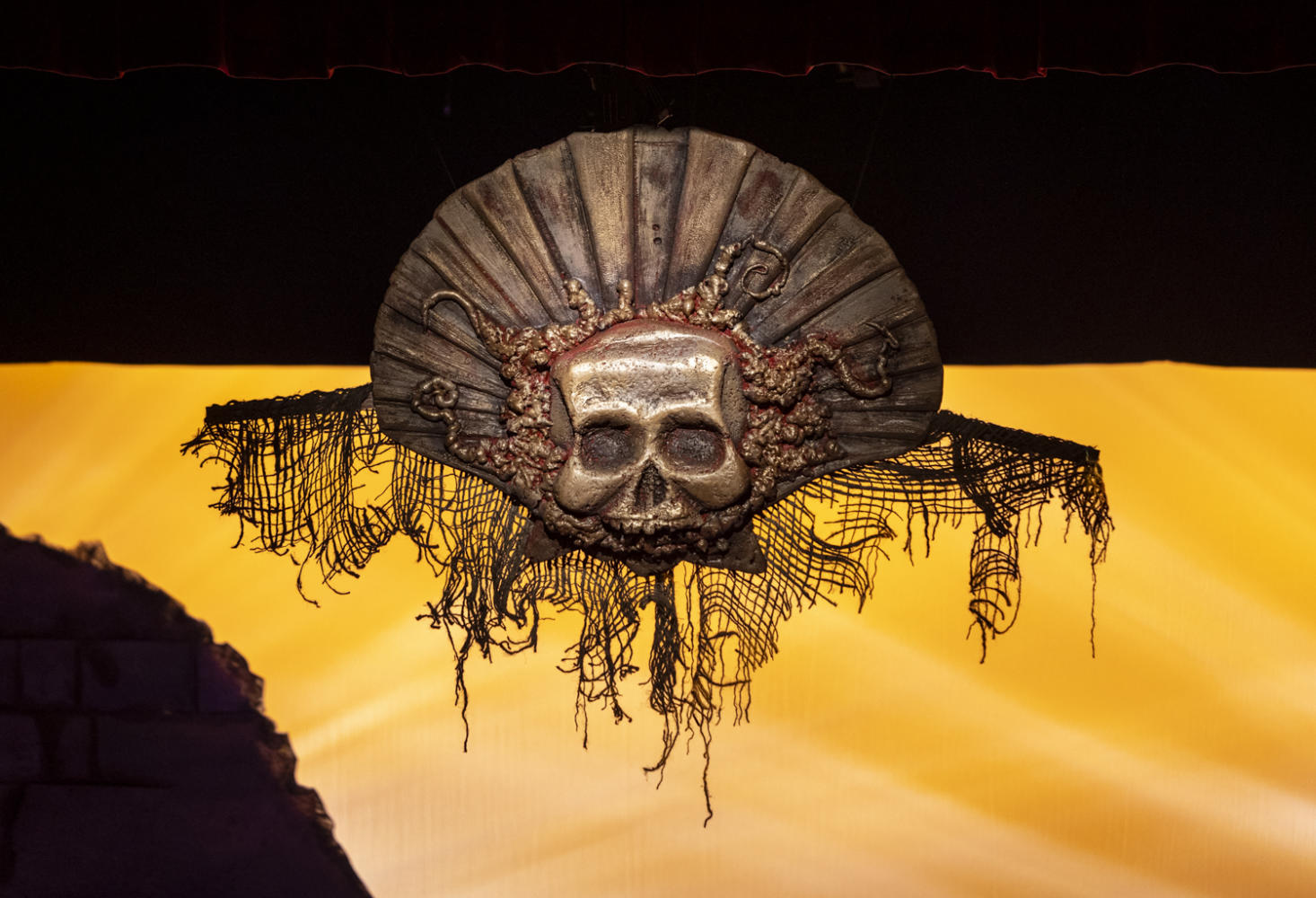 Play director and WKU Instructor Carol Jordan coached the actors, staged the show and ensured everything worked together, such as lights and scenery. She helped craft the overall vision of the show.
Jordan said within the department, directors alternate periodically. She has been a part of the creation of plays for over 50 shows in general.
Almost everything in the play is both student-led and student-designed, Jordan said. From set designs, costume designs, sound designs and even prop and puppetry designs, students had the opportunity to provide assistance and opinions.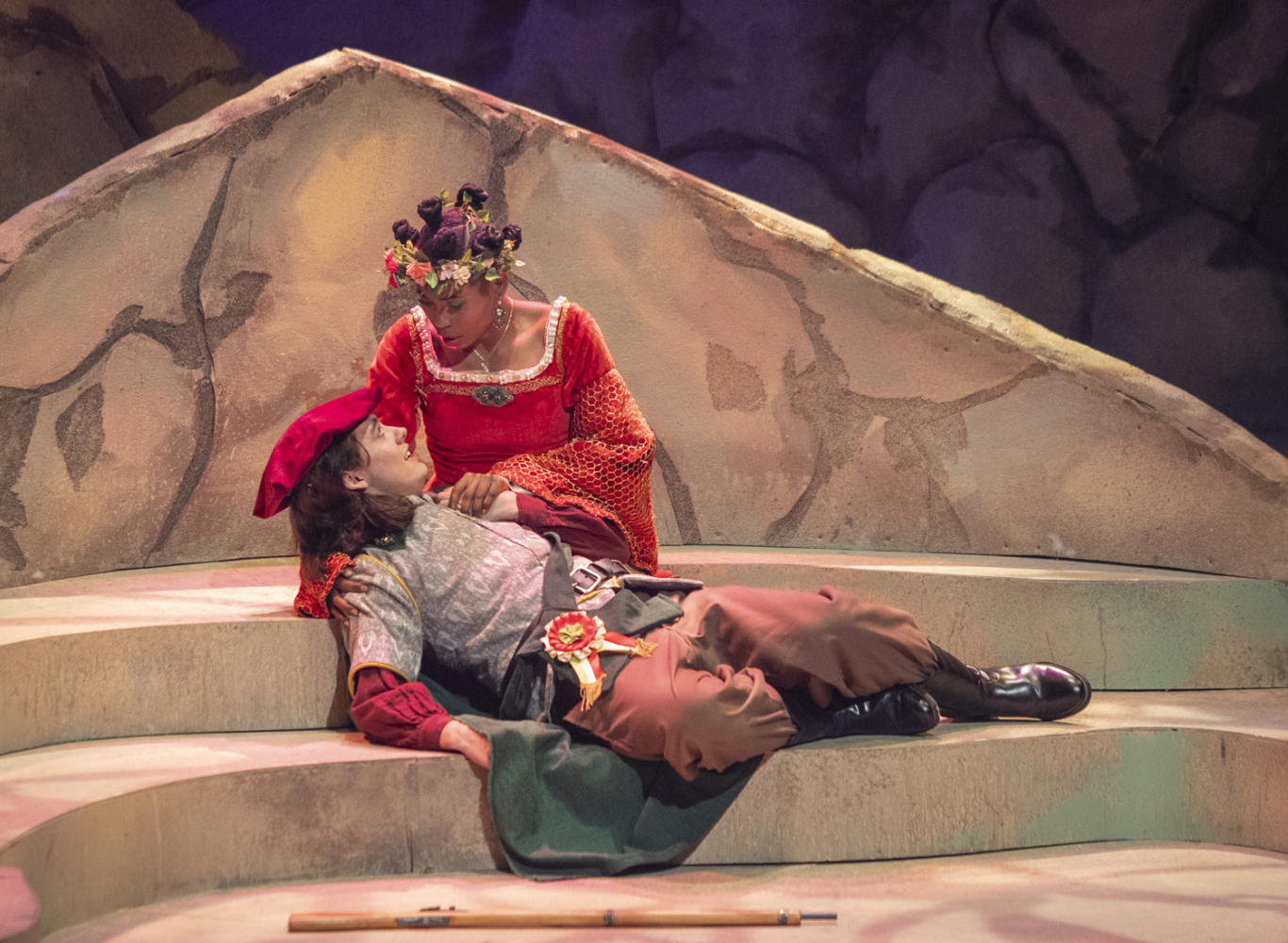 Senior Madison Harmon from Louisville was the assistant director for the play and helped select the music heard throughout the show and directed scenes. Harmon directed a section of the Chateau scene in Act 1. In this scene, Asra del Mar returns a ring to Princess Myrtha.
Harmon also selected and taught the songs. Whether the songs were sung in English or in another language, all of the actors were taught the meaning of each song. The song "Abbalatii" heard in the play is mostly in English. However, the other two songs are sung in their respective original languages, Italian or Greek, Harmon said.
"I have always been a performer, so seeing the creative side of directing plays intrigued me," Harmon said. "I decided to dip my toes in the water, and getting to do something on this scale was super exciting to me."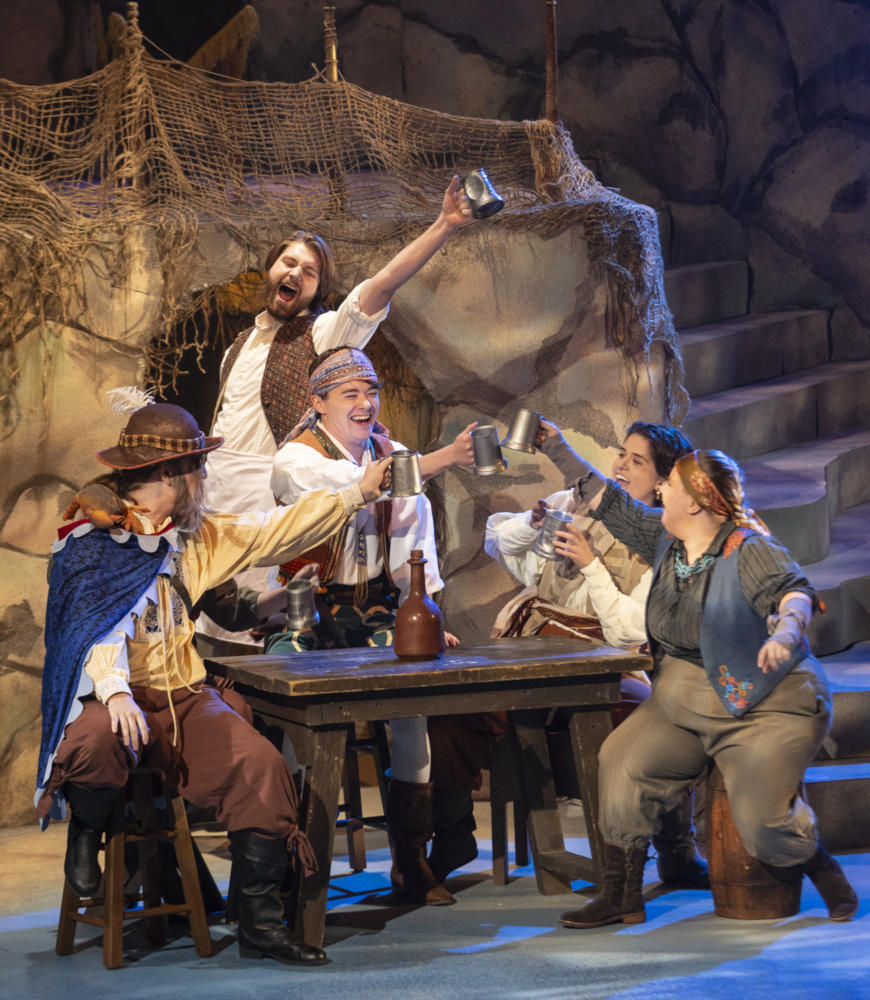 When choosing a certain spot to view the play, Harmon said she discovered that when sitting too far from the stage, it is hard to view certain props. However, after sitting in the front row on opening night, she decided that was the best view.
Senior Becks Frank from Bowling Green has attended many plays the department has put on, including "Child of the Night: Pirates of the Mediterranean."
"I've loved theater for as long as I can remember, and Carol Jordan is an amazing director," Frank said. "I couldn't miss the opportunity to view this performance."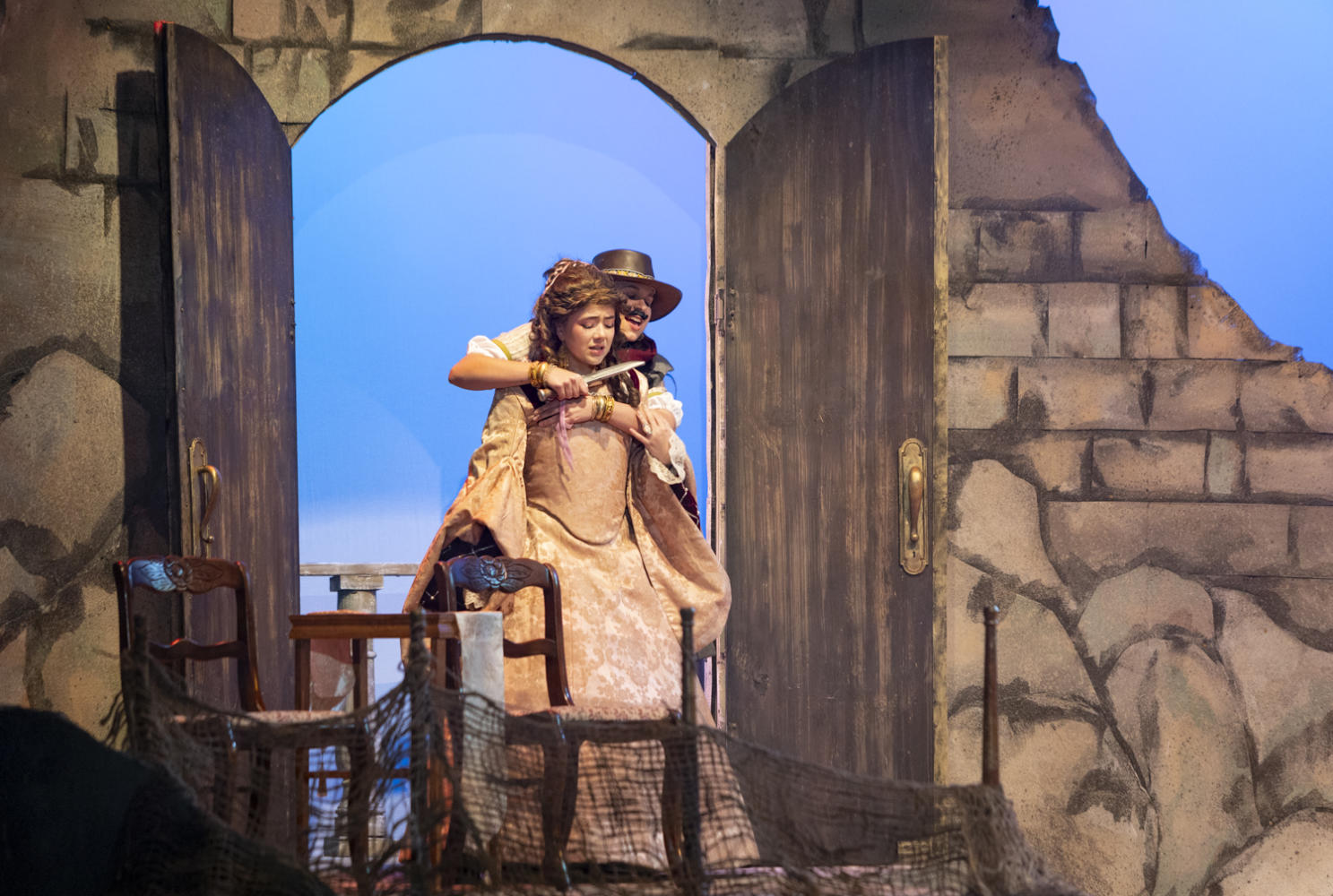 Frank said there was some old, Shakespearean-era language within the play, but it wasn't hard for them to comprehend the story. They said the characters portrayed their parts well and everyone on stage got the moment that they deserved.
"While I am not a part of WKU's theater department, I adore theater and I did some shows in high school," Frank said. "I even worked with 'Child of the Night's' director, Carol Jordan a few times in high school, and she helped create great productions."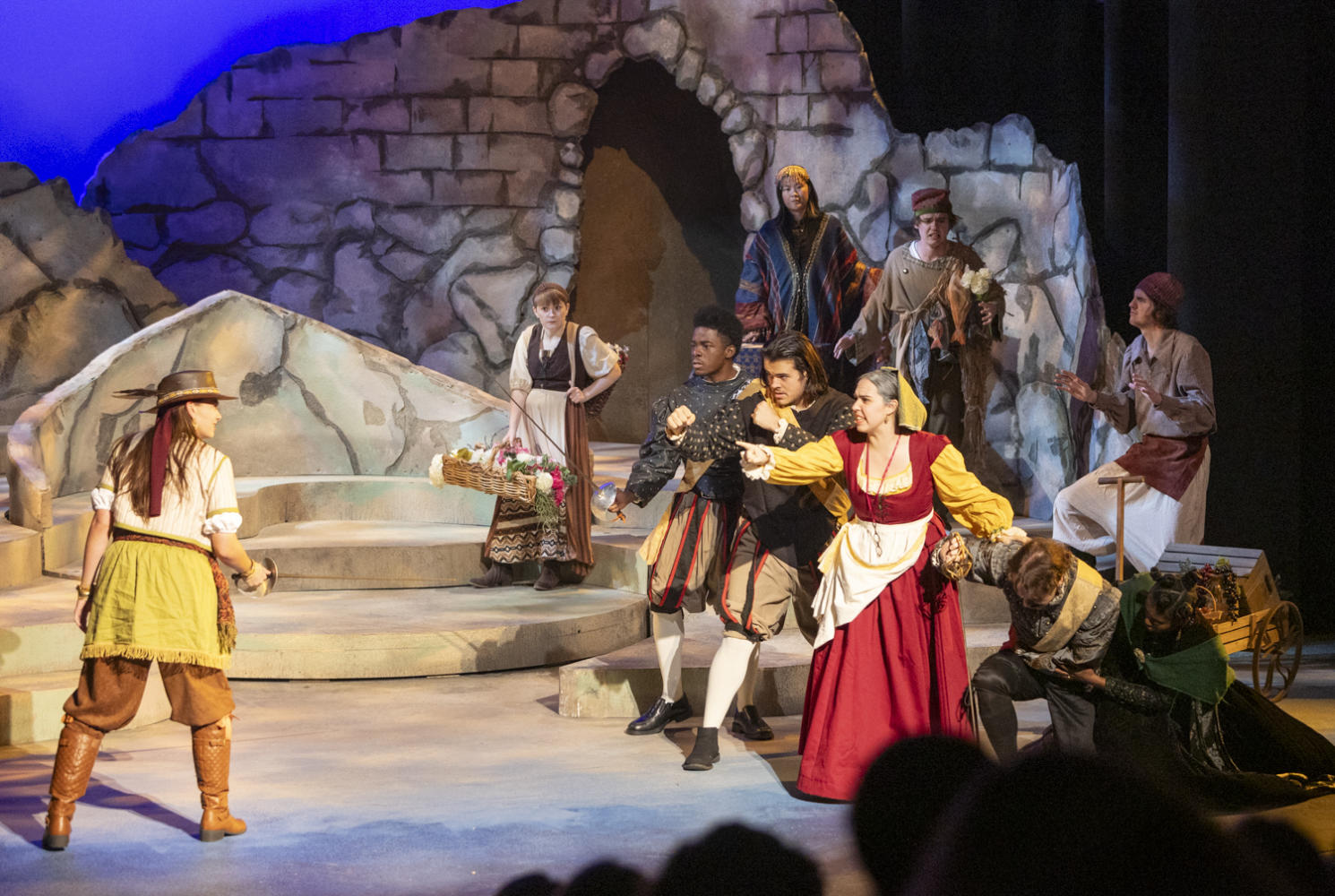 Jordan said that by watching the play, she could tell that every actor had their own time to shine. She said that everyone got their moment on stage whether it was a dramatic, emotional one, or a more comedic scene.
"Having this job is a lot of fun, and it's a great job to have," Jordan said. "Besides, there's not many jobs that allow you to stage sword fights."