As I was standing in the Cincinnati airport on May 17, waving goodbye to my mom, trying to glean some idea of what my new peers' faces looked like under their masks, I had no idea what would ensue in the next five weeks.
Whether it be lectures at the Parthenon, looking for crabs on the shores of the Mediterranean or trying to remember how to spell "Mediterranean," my trip to Greece was the perfect blend of educational, entertaining and challenging.
If you're looking to study abroad at some point in your college career and want information from someone who doesn't work for WKU Study Abroad & Global Learning, you've come to the right spot.
Since the beginning of my freshman year, I knew I wanted to study abroad. I did not care where; I simply wanted to travel. Committing to any program was delayed until the end of my junior year, however, due to COVID-19.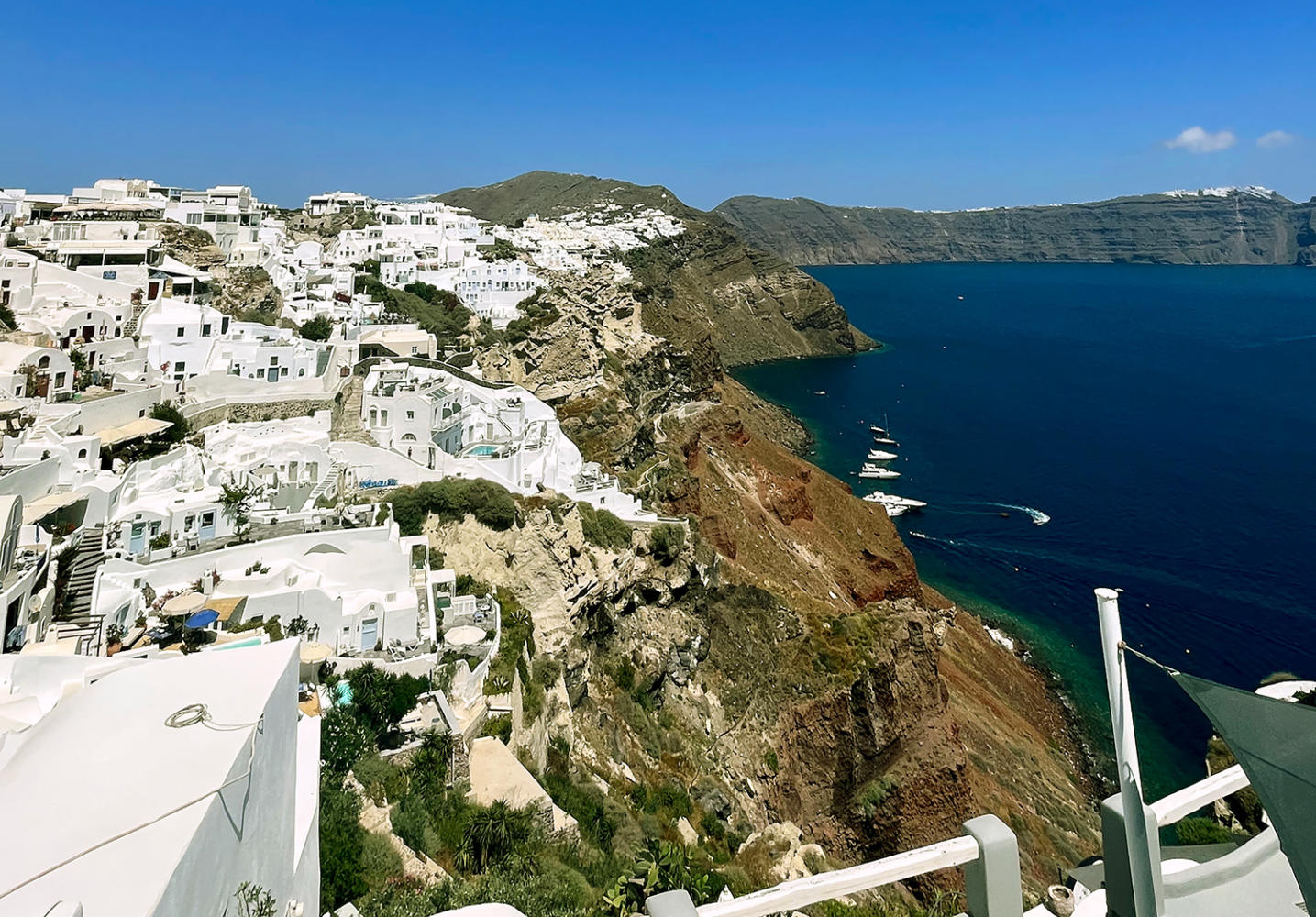 I was able to go to Greece for five weeks with the Kentucky Institute for International Students, a study abroad organization with various faculty-led programs. I paid out of pocket for the program fee and airfare, but I was able to lessen the expense with scholarships from the Honors College and Gender & Women's Studies program.
Going on a five-week trip was the perfect amount of time for me, but there are benefits and drawbacks to any amount of time abroad. If you're hoping to sharpen your language skills or build long-lasting connections, studying abroad for a full semester may be better for you. If you are new to traveling and are nervous about being away from home for so long, a two, three or five-week program may be better.
It is also important to consider that you may be able to attain more financial aid for a full semester rather than a summer or winter program, as you can use the Free Application for Federal Student Aid and other semesterly scholarships from WKU. If you choose to do a shorter amount of time, you can still apply for various financial aid programs.
I wasn't sure if I could even go to Greece at first, because when I began the application process in November 2021, there was a U.S. Travel Advisory warning against traveling to the country, meaning WKU would not allow students to travel there.
For months it was a waiting game. I was almost sure I wouldn't be able to go. In April, WKU Study Abroad and Global Learning created an appeal process students could pursue to prove they would take precautions against COVID.
My appeal was approved after a few weeks, and before I knew it, I was on a nine-hour flight to Athens, Greece.
There were 23 of us in all, 20 students and three professors. We started and ended in Athens, and visited various locations in between. We went island-hopping, staying in places like Naxos, Sifnos and Mykonos. We also visited famous ancient cities on the mainland, like Olympia and Delphi.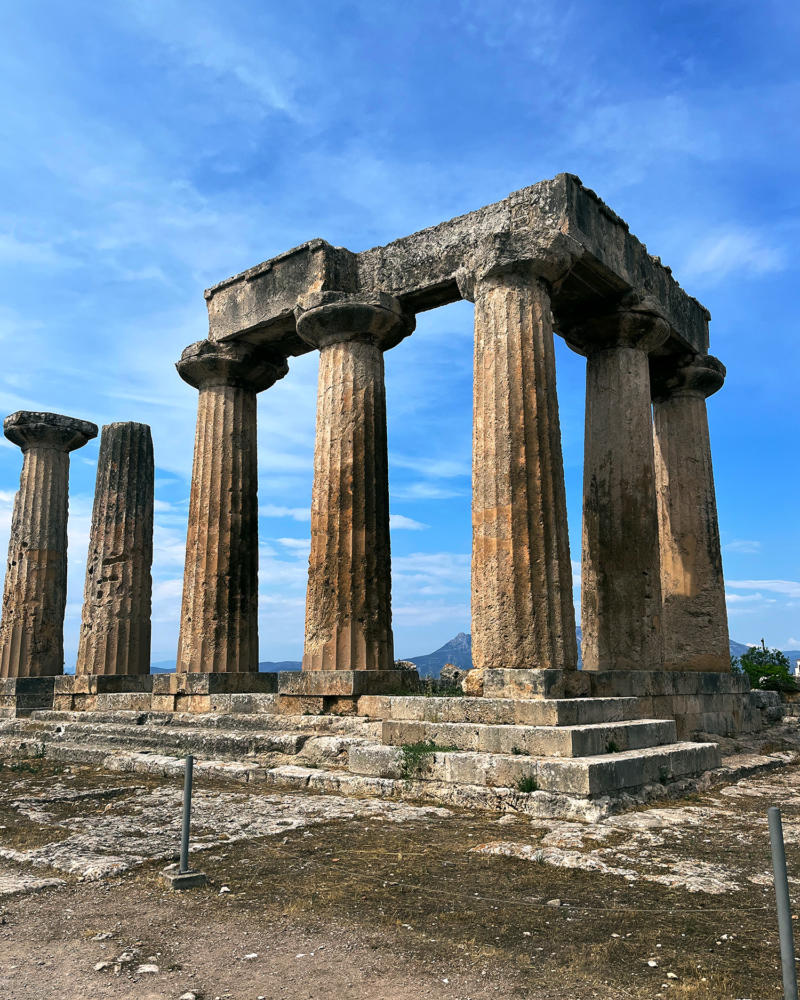 If you're going with a group like I did, there's no need to stress about making friends. You'll all have something in common: you are college students in America visiting another country, and you're all probably going to be equally clueless.
You'll be forced to rely on each other, even if it's only in small ways, which can serve as bonding moments. My newfound friends and I ate dinner together regularly, explored the ports of the islands and even tried traditional Greek dances.
On the flip side, going with a large group does not force you to interact with locals as much. It's as if you're walking around with a little America everywhere you go. For someone trying to sharpen their language skills, this may be a drawback.
There were three courses offered, and I took ENG 396: Mythology. As a soon-to-be senior, I didn't need many more classes and that influenced my decision on where to travel. Greece was one of the few summer programs that offered a course that would count as an upper-level English elective.
My decision wasn't solely practical, though. I was never into "Percy Jackson" as a kid, and I never got into Greek mythology later in life, so what better way to learn about it than to visit Greece? Learning about Apollo and Artemis on Delos, the island said to have been where their mother, Leto, gave birth to them, was an unparalleled experience.
It's important to realize that the location you choose to study in does not have to match your studies. In my program there were classics majors, who study Greek and Roman culture and history, as well as history majors, nursing majors and elementary education majors. Whether you are interested in the specific location you are visiting or simply want to travel, the experience will be worthwhile.
We visited many other locations famous in Greek mythology culture, such as Delphi, where an important oracle lived, and Olympia, where the first Olympic games were held. At these locations, we received lectures about their significance.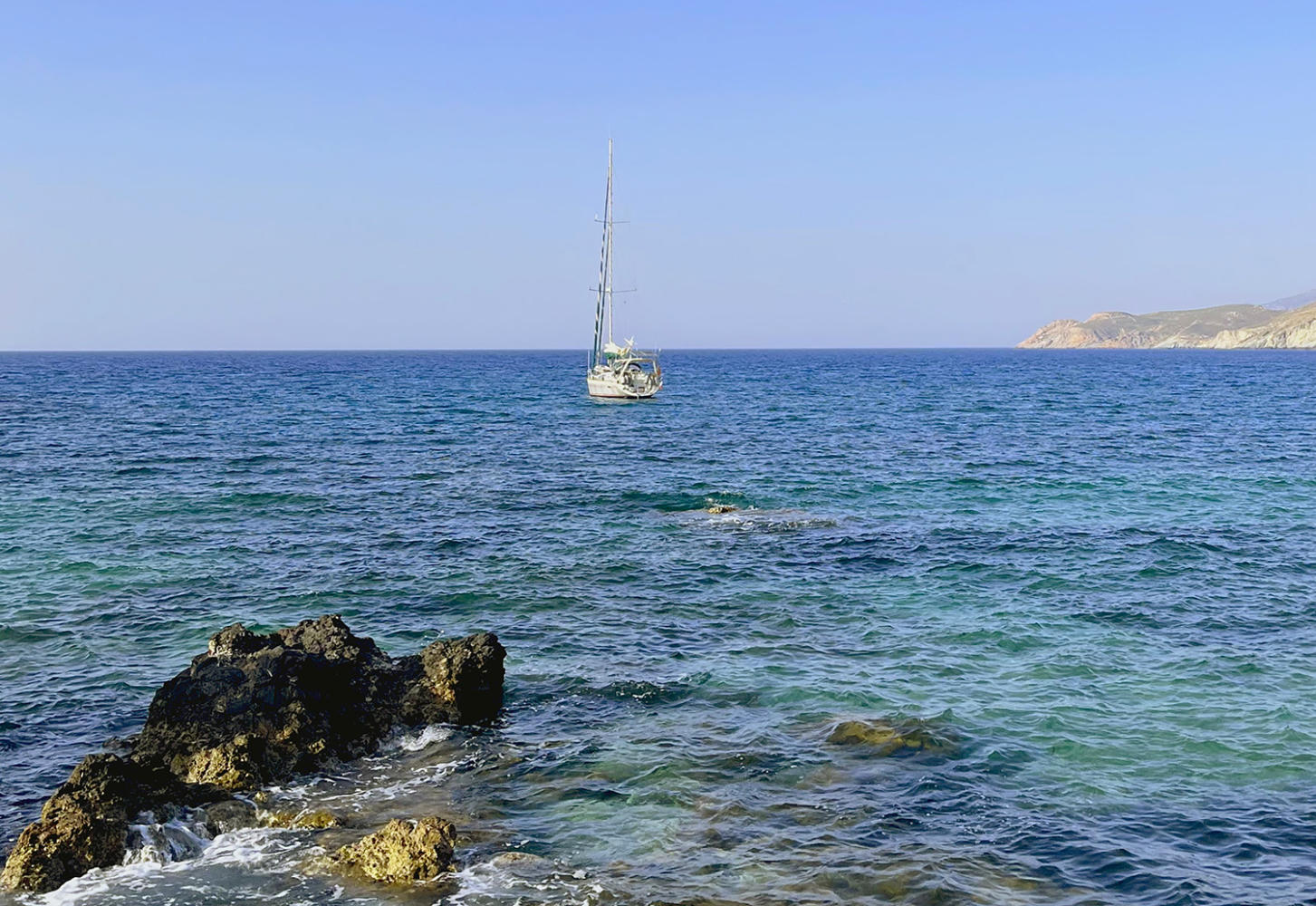 As we traveled, I learned how geography impacts people's lives and culture. For example, because Greece's climate is desert-like, there is little land that can be farmed. This means there are very few cows, and, therefore, very few products from cows. I didn't drink cow's milk once during my stay.
The trip had its fair share of physical activity. Whether it be swimming in the Mediterranean or hiking 1,000 steps to the top of an ancient fortress, I was more physically active in Greece than I am in the U.S. by a significant amount.
One of my favorite things about traveling in Greece was how often we ate outdoors. At almost every restaurant there is outdoor seating, frequently with more space outside than inside. The climate isn't humid, so it is pleasant. Many times we even ate by the ocean on a port.
If all of this sounds amazing, it would be beneficial to take advantage of WKU's great support system for students studying abroad. Do not be afraid to ask questions and reach out to people. Attend Global Learning fairs, schedule an appointment with a Study Abroad alumni or simply browse the Study Abroad and Global Learning website.
No matter what location you visit, class you take or duration of study you choose, I believe studying abroad is worth the experience.
After the trip, I made close friendships and gained travel skills. Getting to learn about the location you are visiting on site is a unique experience that anyone would benefit from. In the end, studying abroad will spark your curiosity about the rest of the world and give you the confidence to explore it.