The WKU film department will be hosting their annual film festival to showcase the films Bachelor of Arts and Bachelor of Fine Arts film students have been working on for the past year, starting Thursday, April 27. 
Leitchfield senior Carrie Guyton said that this showcase is a premier of the work film students have done this year. This will be the first time the films from this year are seen outside of the classroom and serves to promote them before their films get sent to festivals, she said.
"It means a lot to have your work displayed," Guyton said. "Film is a very collaborative medium so being able to share that experience with other people who also enjoy film and see it on the big screen feels so cool."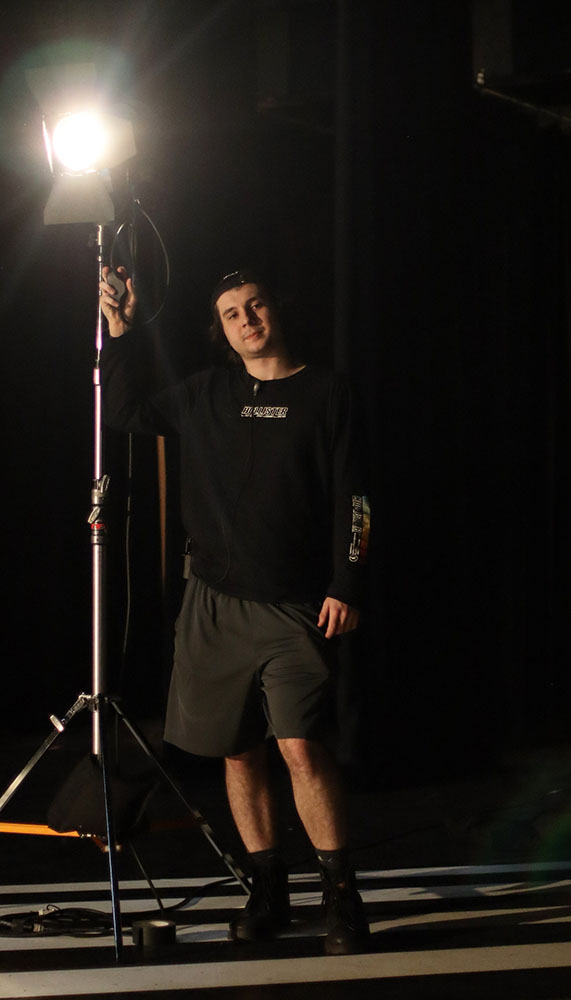 The films take a year for the film students to put together, she said. Students start by pitching two film ideas at the end of the year before, and professors select which of those ideas they will continue with. The film is written over the summer, and filming starts in the fall semester.
Guyton said the filming process takes four days and the set is organized and run by the students involved in the film. Then, in the spring semester they start post-production, which includes editing, sound and coloring, she said.
Guyton said that professors act as studio executives during this entire process. A studio executive is someone who supervises the filming process, and makes sure the film is progressing at the rate it should. As students progress in the film program, professors get less involved but still provide support for students whenever they need it. The professors also give final approval on everything involved with the films, she said.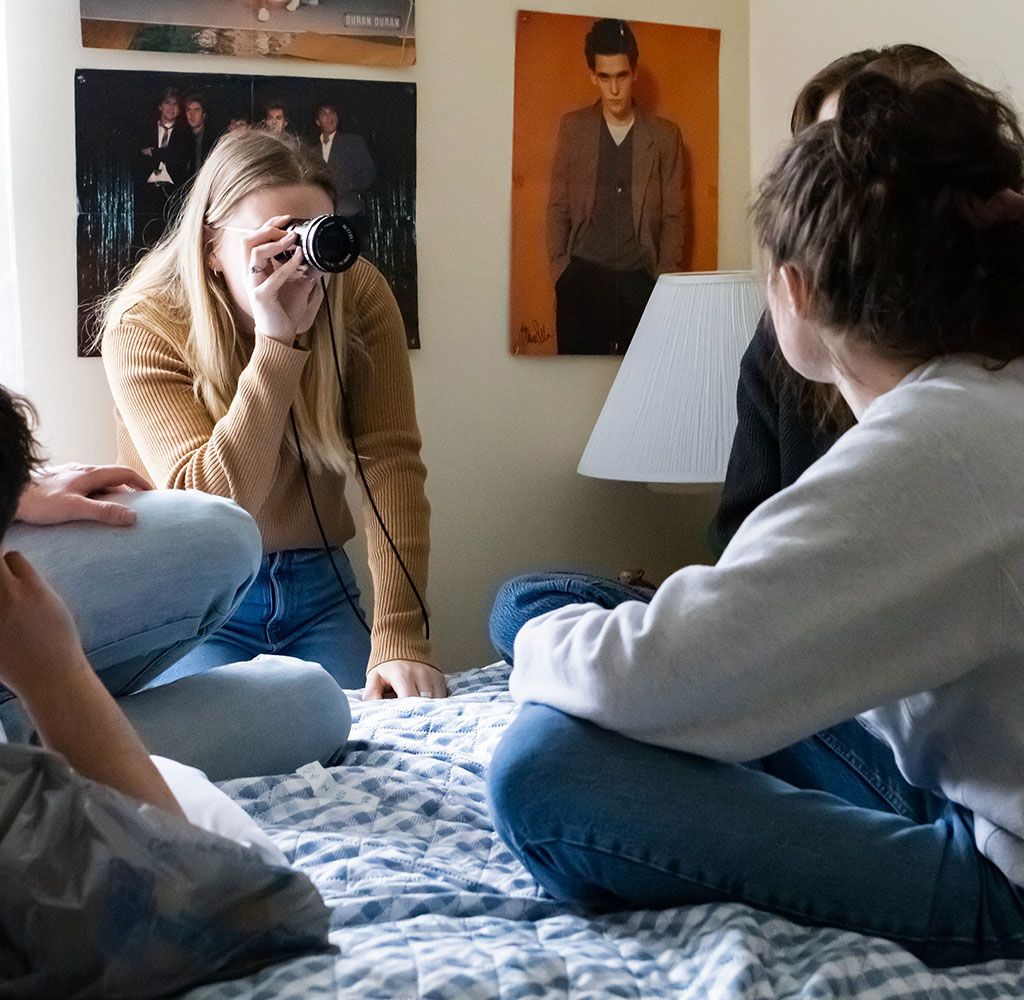 Guyton said the BA allows students to be more specific in what they want to produce, while the BFA allows students to learn all the different film jobs before choosing a concentration but is specifically designed for narrative filmmaking. The BFA only accepts 24 applicants a year for their program, she said.
Guyton collaborated on seven of the eight BFA films. Her senior thesis film is "Rose Colored Glasses," which shows the generational effects of domestic violence.
She was the director of photography for the film but was heavily involved with the entire process, including writing the film. Guyton said she enjoyed creating this film because she wanted to convey an important message.
"I really wanted to task myself with my senior thesis film, specifically with not just doing a fun story like I had before but showing something new in a way that people might not have seen before," Guyton said.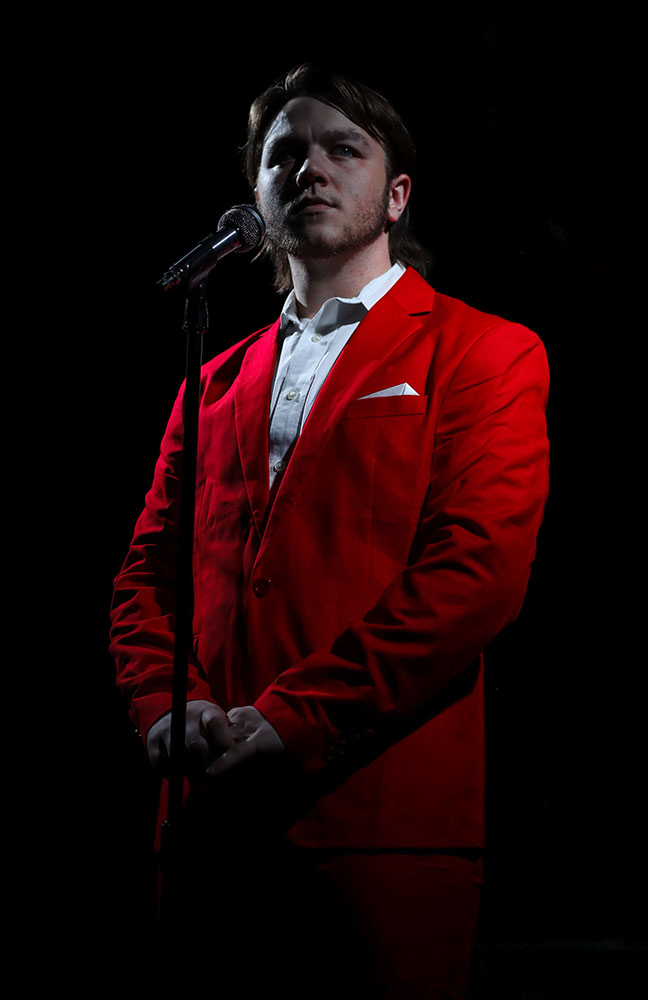 Guyton said that after graduation she will be working at a camera department in Nashville and is using this film as a means to promote her work.
Morehead junior Boston Enderle said this event is used to celebrate all the hard work students have put into these films over the past year. He said they have all collaborated on the films as a team, so it doesn't just show what they have done this year, but how much they have grown from the previous year.
"We have a lot of very individualistic creators and artists, and it really takes a village to get one of these films done," Enderle said. "It really shows our artistic voices and stories that need to be told and what is to come of our future careers."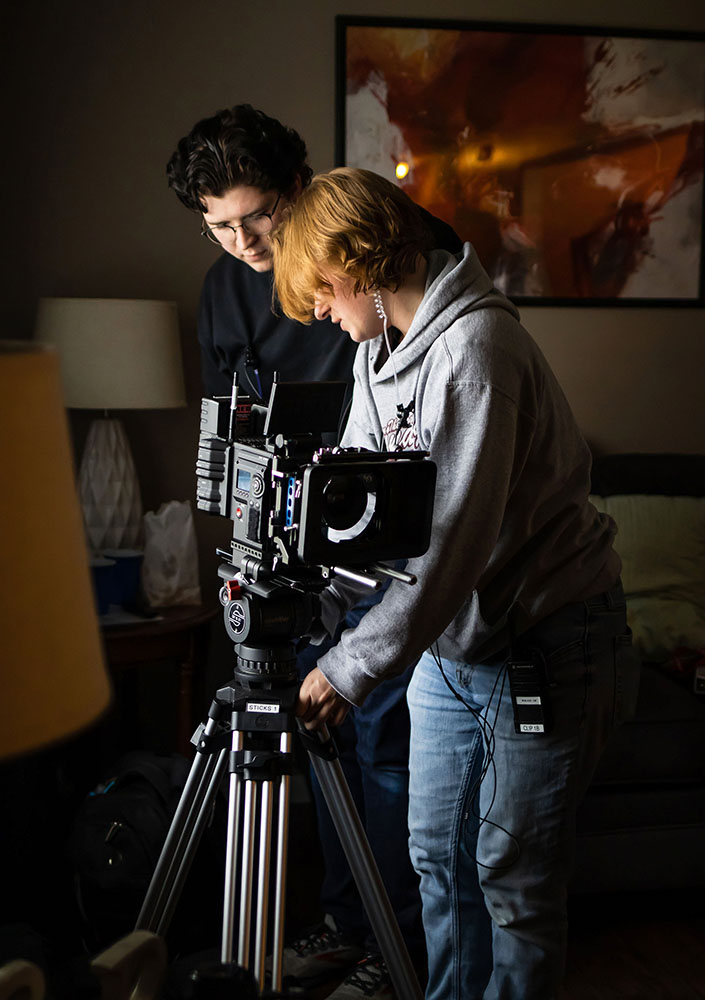 He said that he is impressed with how the film students and their work ethic in a collaborative setting has evolved over time. He said it has made these films such a good experience for him by working together and bouncing ideas off one another.
"I can't stress enough how happy I am with my class in regard to the films and I think people will see that because I believe we've created really good cinematic experiences," Enderle said.
Enderle worked on a film titled "Dwelling" as the director and screenwriter.
Enderle said that after these films premiere at the WKU film festival, they will be sent off to other film festivals to compete. He said his film is in the horror genre and is excited to see how his film does in more genre-based festivals.
Goshen freshman Nico Silverthorn said the BFA program is very tight knit and enjoys the event because everyone helps each other throughout the process. He said he worked on many sets this year and enjoyed it.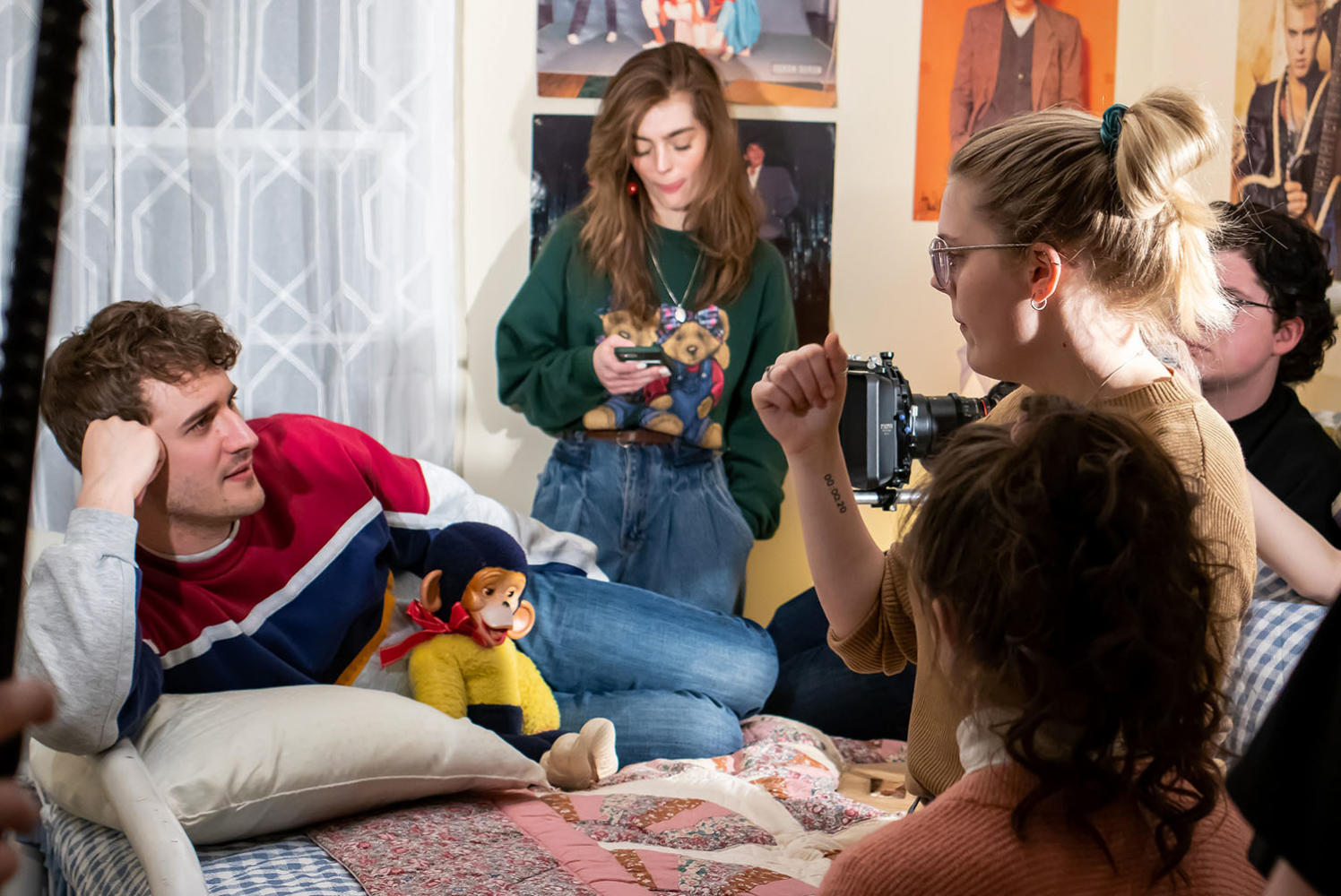 He said he mainly worked as an art assistant on the films, which means he would be an extra set of hands on set for whatever they needed. He said he helped build sets, grab lunch or dressing actors.
He also will be hosting live videos on the film program's Instagram with Haley Magnuson for the senior thesis event. They'll be talking to people on the red carpet event and getting behind-the-scenes looks with creators of the films.
Silverthorn said that everyone in the program puts a lot of time and effort into these projects and thinks students should come out to view the films.
"These are created by students that you are with every day on campus, and I feel everyone has a place to be a part of this," Silverthorn said. "It's important to me that my peers and friends get the recognition they deserve for all their hard work."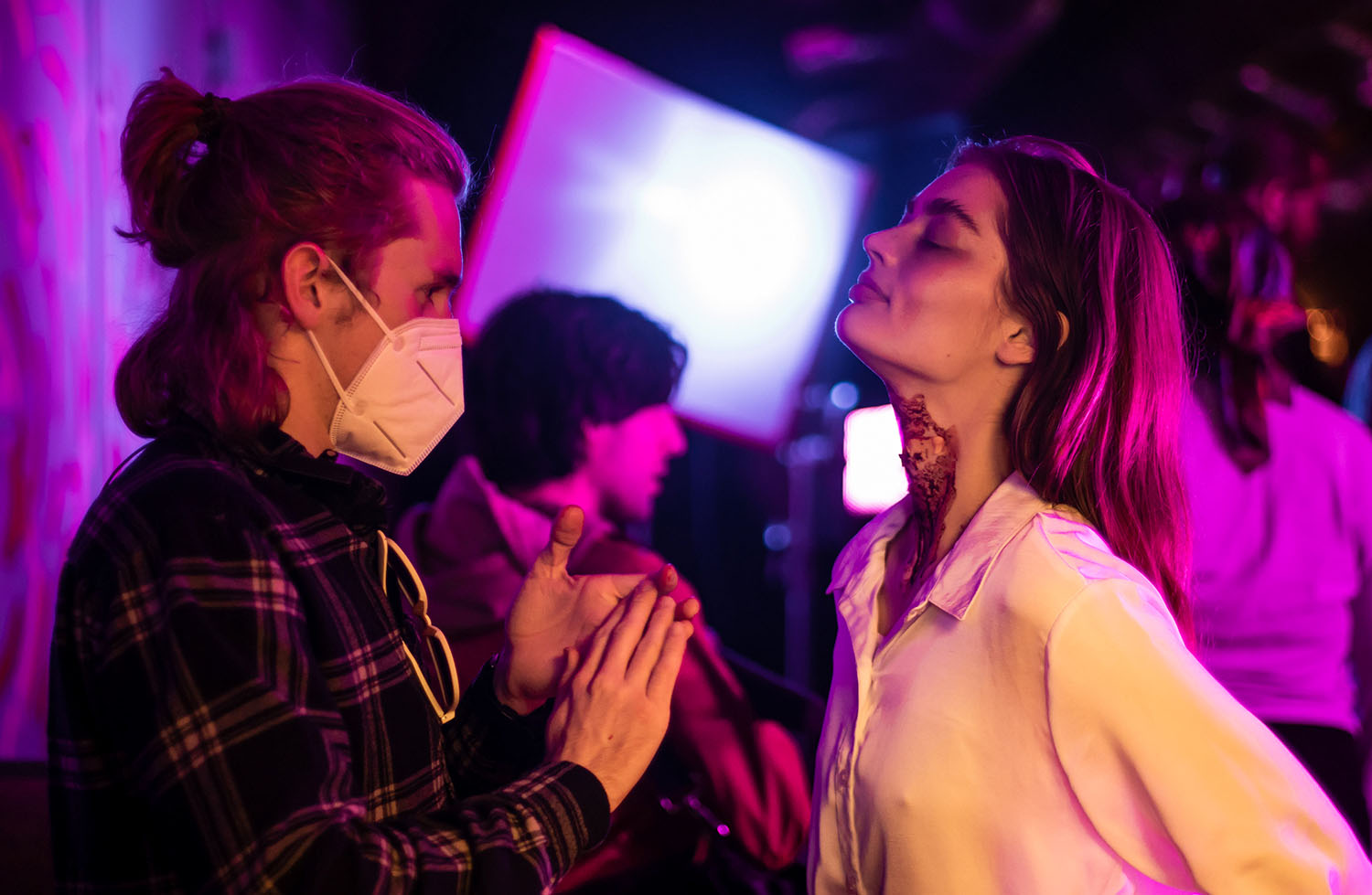 This event will include second and third-year films at Regal Bowling Green Stadium 12 on April 27 at 7 p.m., second year films at Jody Richards Hall Auditorium on April 28 at 7 p.m., films from WKU film campus collaborators on April 29 at 7 p.m. and senior thesis films at Capitol Arts Center on April 30 at 7 p.m.
The senior thesis film tickets will be $10, while the other events will be $5 tickets. Festival passes for all the events are also on sale for $20.