When Johnnie Mikel was growing up in Bowling Green, music records were all around. Raised on Aerosmith, the Beatles, Motown Records and more, creating music later became one of his greatest passions.
Mikel, a non-traditional political science student, performs as Johnnie Mikel and released his debut album "Purgatory" on Friday, Feb. 3.
Mikel said he has always been a writer. He said he wrote poems, short stories and more as a kid before putting them to music. Creative yet introverted, he began taking guitar lessons at age 14.
"That's really what sparked everything," he said. "Once I did that, I was like, 'This is going to be a major part of my life from now on, and I started taking things I've written and putting it to music and songwriting."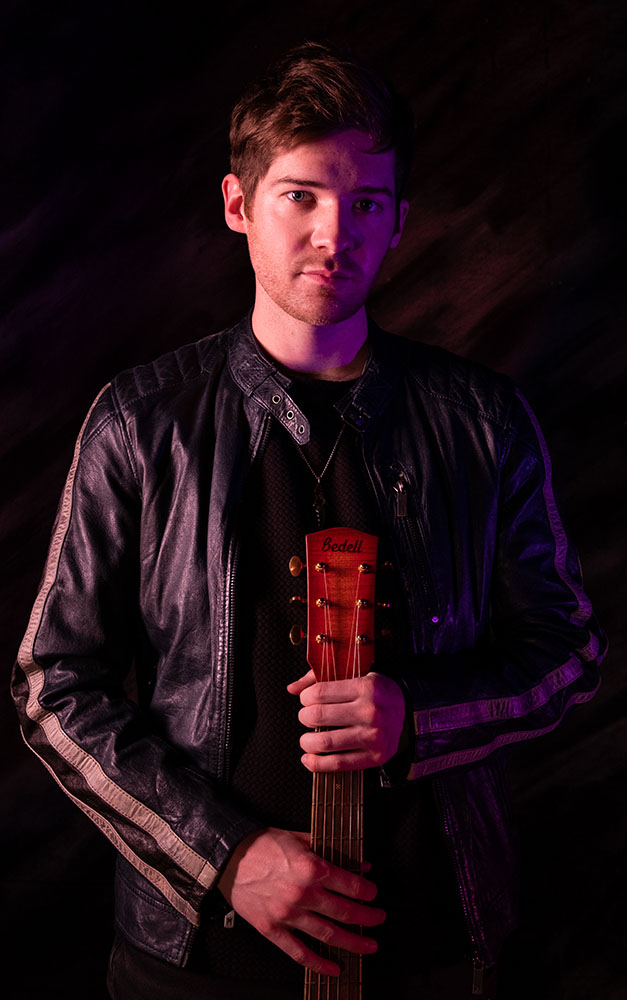 From there, Mikel said he went on to take vocal lessons and trips to Nashville to further his craft by performing anywhere he could. He said this brought him out of his shell and helped him grow as an artist.
Like the eclectic records in his parents' home, Mikel said he's inspired by a variety of artists and styles.
"There's so many people that have inspired me," he said. "My favorite artists are, like, David Bowie, Freddie Mercury, Lady Gaga — those kinds of artists that are just really groundbreaking, and I guess unique because they've combined so many different styles."
He said these artists' combination of genres in their artistry were similar to his experience growing up listening to music.
"I love the stories behind country music. I love pop music. I love, you know, the instruments behind rock, and I can just draw inspiration from so many different things," he said.
Mikel said he enjoys the visual and fashion sides of music as well. He said he works with his videographer, who is also his brother-in-law, to tell musical stories.
"I really like expressing yourself through, you know, visuals and kind of telling a story on the screen," he said. "I grew up in the early 2000s, so it was all Britney Spears, Justin Timberlake, like, those kinds of artists that were really big on like video and performance." 
Mikel said he desires to be message driven with everything that he does.
"With the album that I'm putting out and really everything that I've put out, no matter what style I'm doing or what it looks like visually, I always want there to be some kind of positive message behind it," he said.
He said his album "Purgatory" covers topics like human rights, world events, mental health, heartbreak and others he doesn't feel are talked about enough.
"I always want it to be somehow a way that people can really connect to it and resonate with it because what's most inspiring to me as an artist is, like, how uniting music is," he said. "Everyone loves music. It brings so many people together, and it's such a healing force."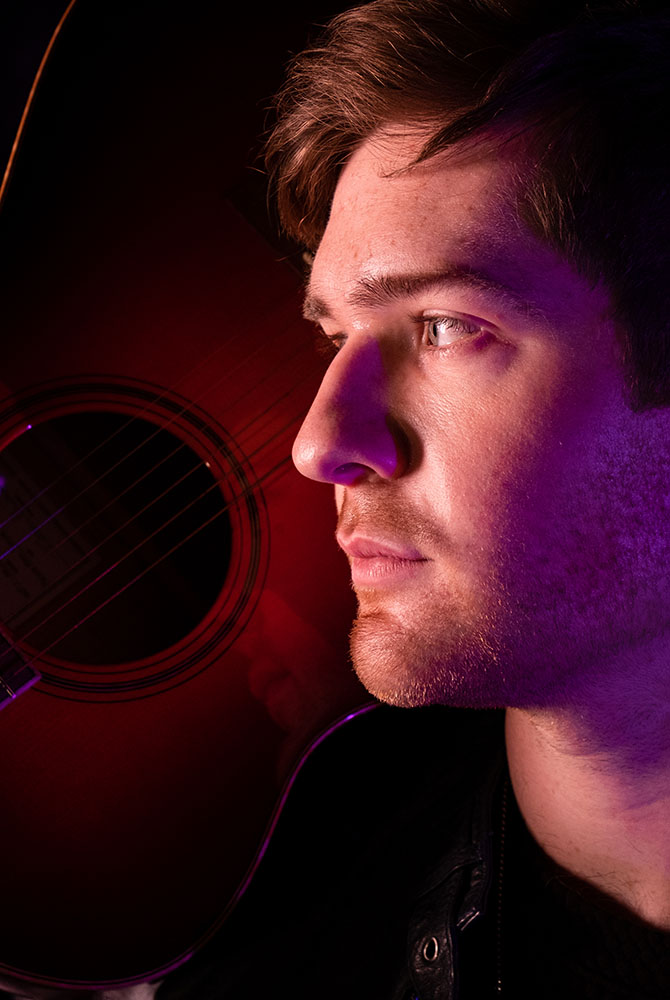 Music is what introduced Mikel to Kim Franca, a vocal coach and producer. Franca, who is from Southfield, Michigan, said Mikel was referred to her by a music producer in 2015.
"The producer could see that he was a really talented, ambitious, young singer and writer," Franca said. "He knew Johnnie wanted to educate himself further on how to use his voice to the best of his ability and learn more about the recording process."
Mikel said while the recording process for his album took several months, "Purgatory" was born as a compilation of both new and old pieces he's created over the years, including some songs from previous EPs.
Mikel said he recorded a lot of the songs featured on his debut album in Los Angeles with his band and James Michael, a producer who is the lead singer of the band Sixx:A.M.
Mikel said he and Michael wanted the album's sound to be "kind of old school" with a band in a studio. They did not want a lot of electronic pop influences.
"The album: It's very raw; it's very organic and real sounding. So, I think that that really complements a lot of the lyrics."
Mikel said he wrote and recorded some of the songs from the album in Nashville with some of his friends. He said it was fun working with a close knit circle of people.
"It's so much fun just collaborating with different people," he said.
For Franca, she said the first word that comes to mind when she thinks of Mikel as an artist is "passionate."
"He's powerful because he has depth," she said. "He can sing uplifting songs, but then he can turn around and be extremely dramatic, belting out driving rock songs. His voice can be beautiful and full of emotion."
Franca said she feels that Mikel's activism greatly influences his life and his music.
"It reminds him that one message in his song can be the guiding light for someone going through a difficult time," she said. "Activism puts him face to face and up close with all kinds of people. They can be the people that inspire him to create art and put it out in the world."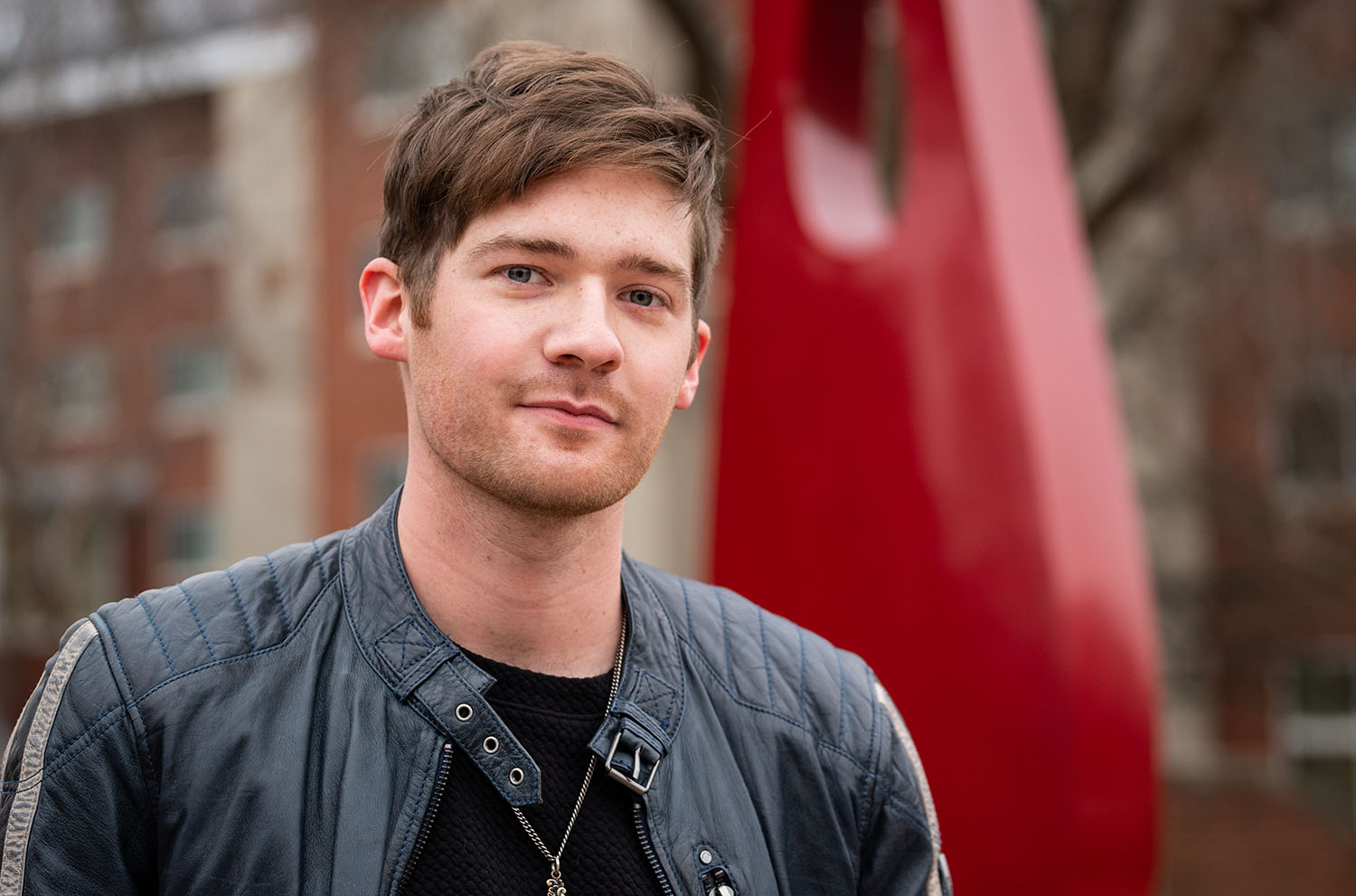 Music is where Mikel finds an intersection in both his passion for music and activism. He said his song "Revolution" was politically inspired and a call for young people to vote in elections. The song was even used in a few voting campaigns targeting youth voters.
Mikel said his favorite song off his debut album is likely "Human Level," a song about treating people equally. He said one verse in the song discusses gun violence in schools, which speaks to his message-driven artistry.
Mikel has committed himself to being an independent artist after previously working with different labels.
"I love being an independent artist because creative freedom is, like, absolutely what I value," he said. "I honestly wouldn't want to be like adding music or putting it out if I felt it wasn't authentic, or if I wasn't able to do and say what I wanted to do."
Mikel said he is passionate about owning all of his music and owns all of his masters, meaning he owns the master rights to his original recordings, in addition to writing all of his songs.
"Everything that I put out, my hands are absolutely in it," he said.
He said this isn't always the case for artists working with labels.
"You kind of get told what to do, and it can be very controlling," he said. "The artist's opinion isn't always valued."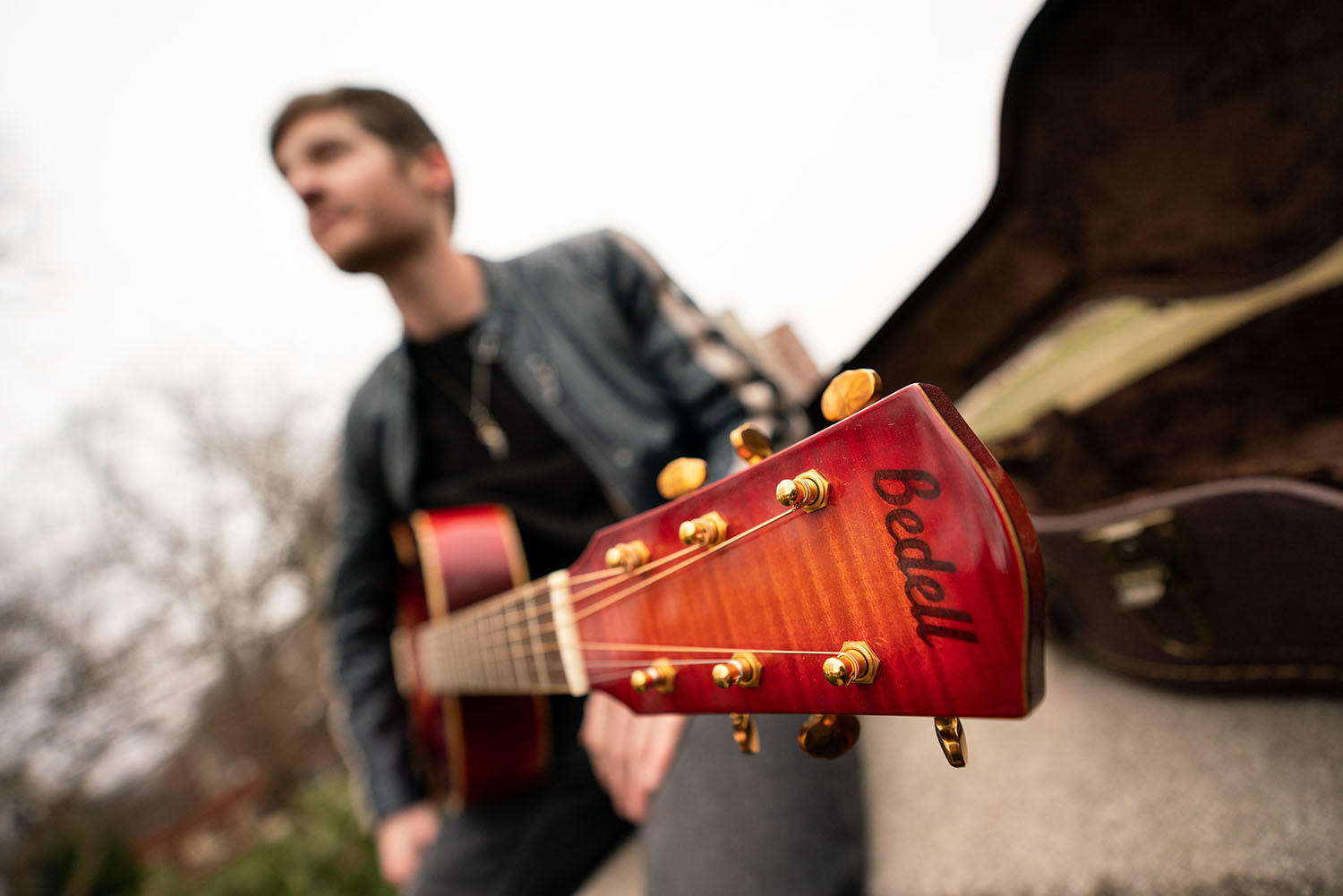 He said being an independent artist is a double-edged sword because there is the creative freedom but also the need to figure out how to market himself. He said it's easy to get trapped in comparison and think about what other artists are doing or what looks cool.
"It really comes down to just, like, figuring out who you are and what you want to say," he said.
Despite its title, Mikel said the greatest theme behind his album is hope and that a lot of the things that inspire him when he writes are heartbreaking. He said his song "I Hope It Hurts" was written about a heartbreak he was going through at the time with an ending relationship.
"The album is kind of being in, like, a dark place and seeing the light at the end of the tunnel, and that's kind of what I hope people take away from the record," he said.
Mikel said he'd like listeners to resonate with his work and feel they're not alone. He said he wants them to see hope even when they listen to songs that are sadder or contain darker content.
Mikel said he has always been interested in giving back, and his music and work with nonprofits have provided him with opportunities to do so. He said he began thinking about going back to school around the start of the COVID-19 pandemic and enrolled in online courses at WKU in December 2020.
Mikel said he returned with more perspective.
"Some of the best education is not even in a classroom," he said. "It's just, you know, traveling the country, being around different cultures, different people, writing with different people and working with people."
He said the music industry is global and that he was able to work with people from all over the world and learn about what affected them.
He emphasized the impact of his exposure to other cultures.
"It's really what I would say helped me grow as a person more than anything," Mikel said.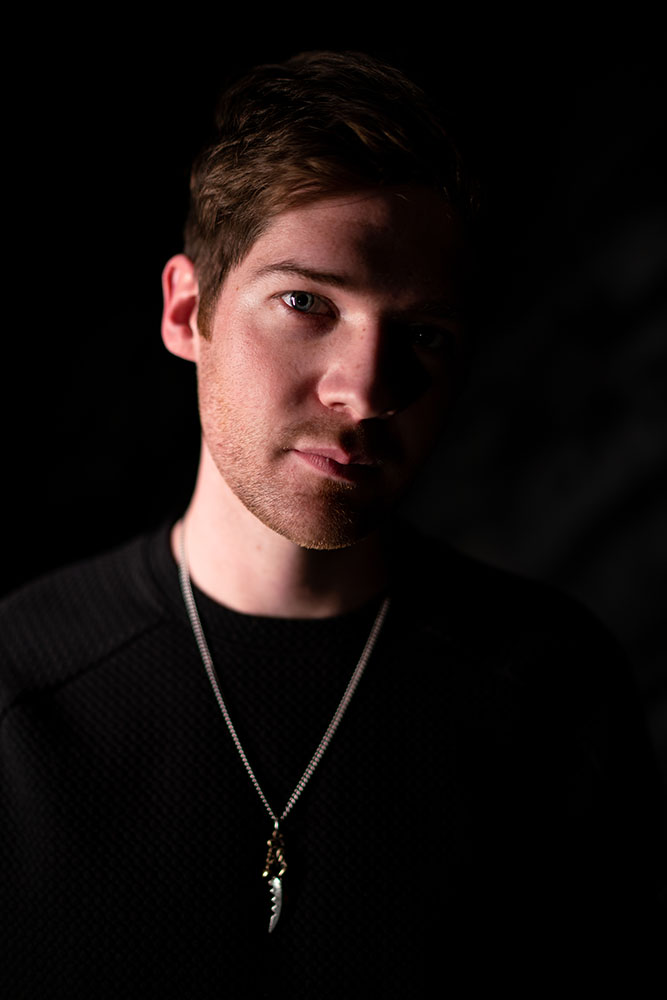 He said his experience studying political science has been interesting because it is complemented by music.
"I think about songs starting, like, the Civil Rights Movement and women's issues. Songs about everything throughout time have been very uniting and very changemaking," he said.
Another way Mikel works in activism is by serving on the Potter College of Arts and Letters Dean's Council as a member of the marketing committee.
Campbellsville senior Amelia Bowen has served alongside Mikel on the Dean's Council of Students since the fall of 2022 and described him as a "jack of all trades."
"I could talk to you about his magnetic personality, his bubbliness or his sincerity, but my favorite thing about him is his willingness to serve and help others," she said. "Johnnie has a heart for service and is eager to make a difference in the lives of everyone he meets."
Bowen, who is the marketing committee chair for the Dean's Council, said Mikel is a hard worker and is always the first person to volunteer to help with an event, a service project or an initiative.
"Johnnie is always coming up with ideas that will benefit the greater good, whether it's on a smaller scale or a larger one. He almost always has creative ideas to bring to the table," she said.
Bowen said aside from serving on her marketing committee, Mikel has encouraged her to be a better person overall.
"When you surround yourself with exemplary people like Johnnie, it motivates you to be your best self," she said. "Johnnie encourages myself and our fellow (Dean's Council) members to think outside of the box and to always put our best foot forward in everything we do."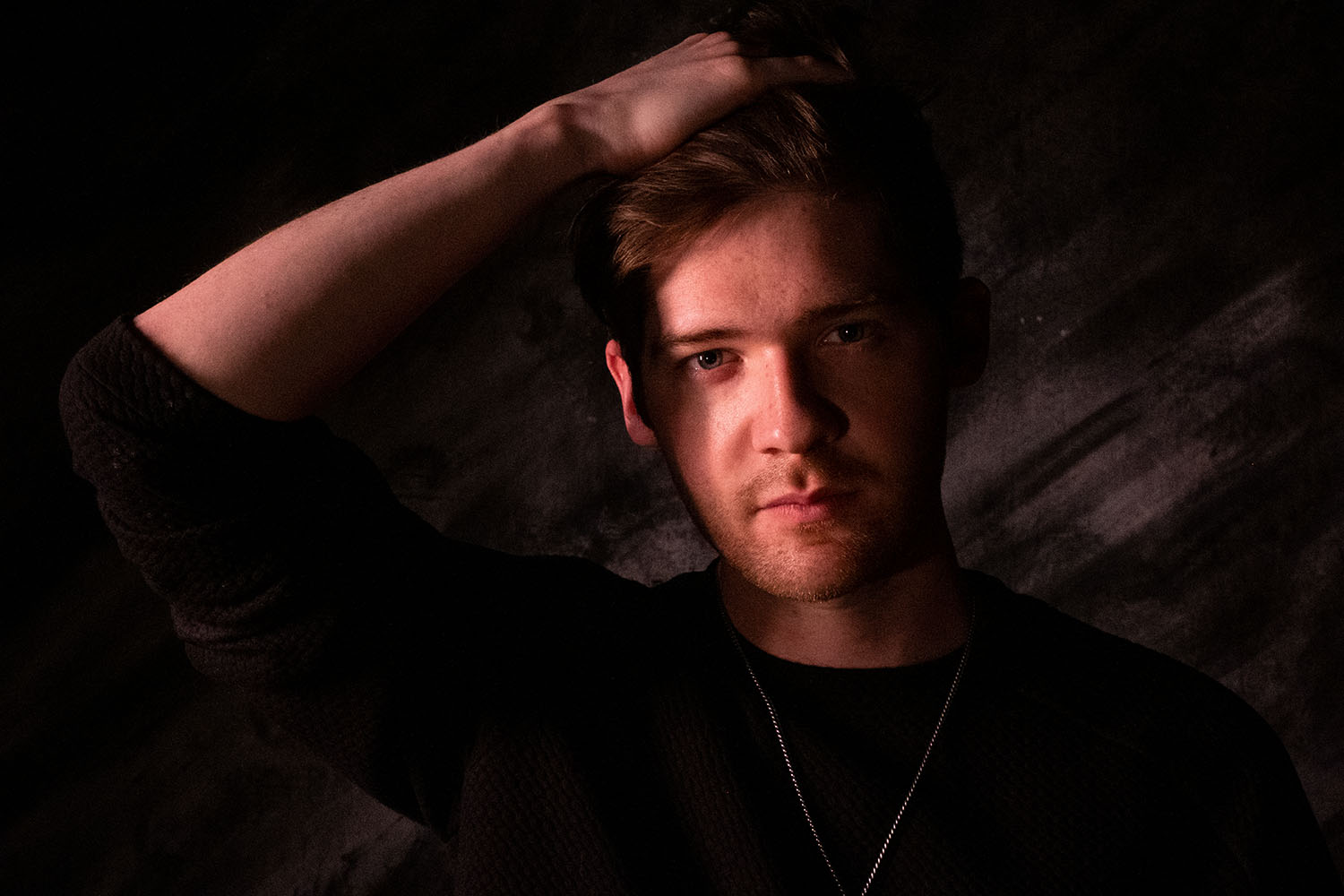 Franca expressed a similar sentiment.
"Johnnie is very talented and intelligent, but most of all, he is one of the kindest people I know," she said. "His heart can hold a lot of love and compassion for other people."
From writing about issues affecting others, his passions and the "trials and tribulations" of the music industry, Mikel wrote the words of his heart onto the songs that make up his album "Purgatory."
"I tried to just write about, you know, what's important to me and try to just make it as authentic as possible," he said. "I've learned that that's what really connects with people."