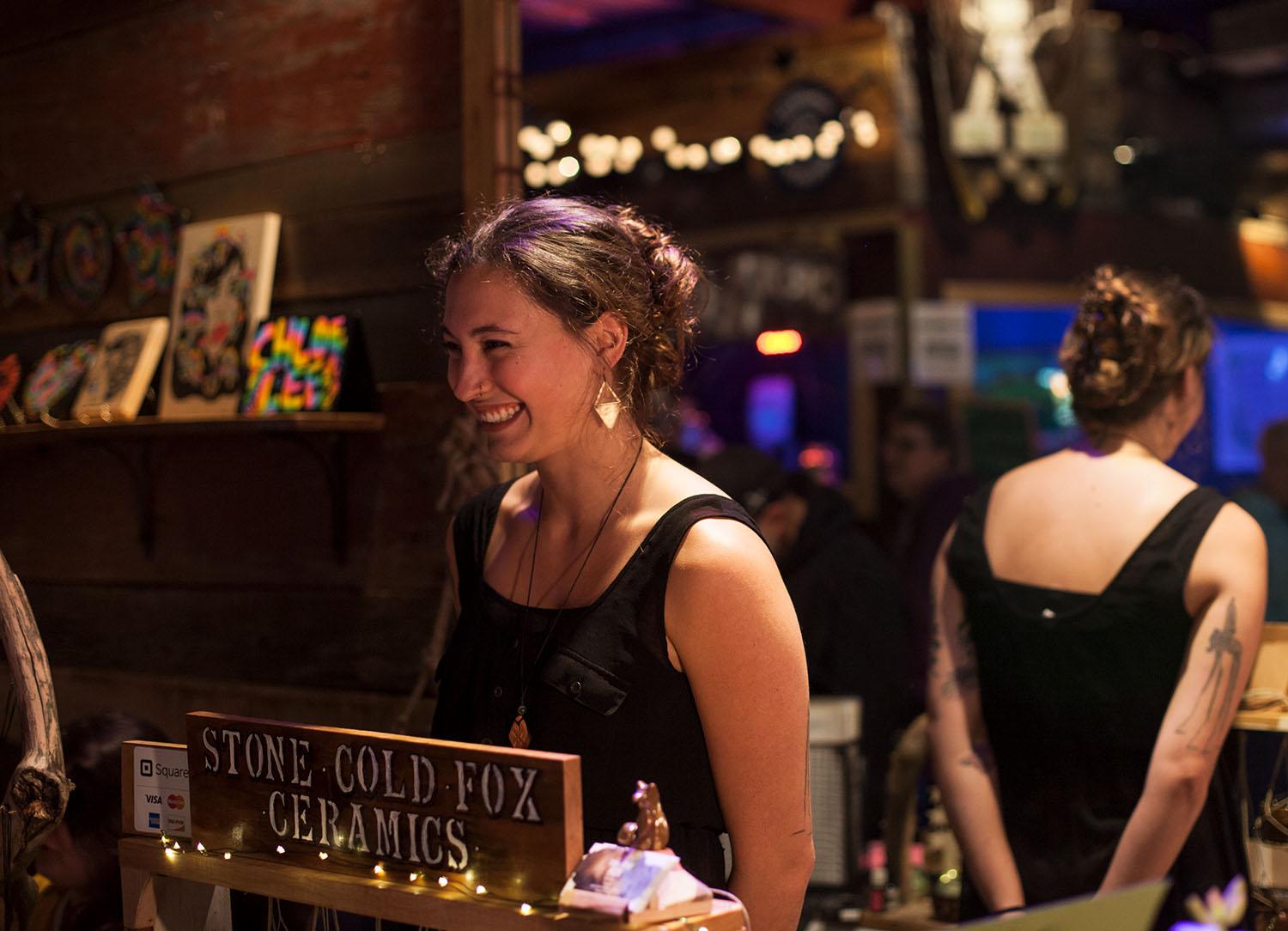 It was a rainy Saturday afternoon, but that didn't stop a group of Bowling Green artists from taking the A-Frame by storm.
Female makers and artists filled the intimate setting with tables of their finest creations, such as paintings, jewelry, ceramics, T-shirts, stickers and even hand-embroidered underwear. Under the colorful lights of the venue, locals shopped and purchased unique items from the artists at Bowling Green's all-women art fair, Bartering with Babes.
The event was held on Nov. 18 from 4 to 8 p.m. at the A-Frame, a local music venue. Its purpose was to celebrate the work of Bowling Green's women creators. These women shared their art with the community in "a celebration of all the lovely ladies," according to the event's Facebook page.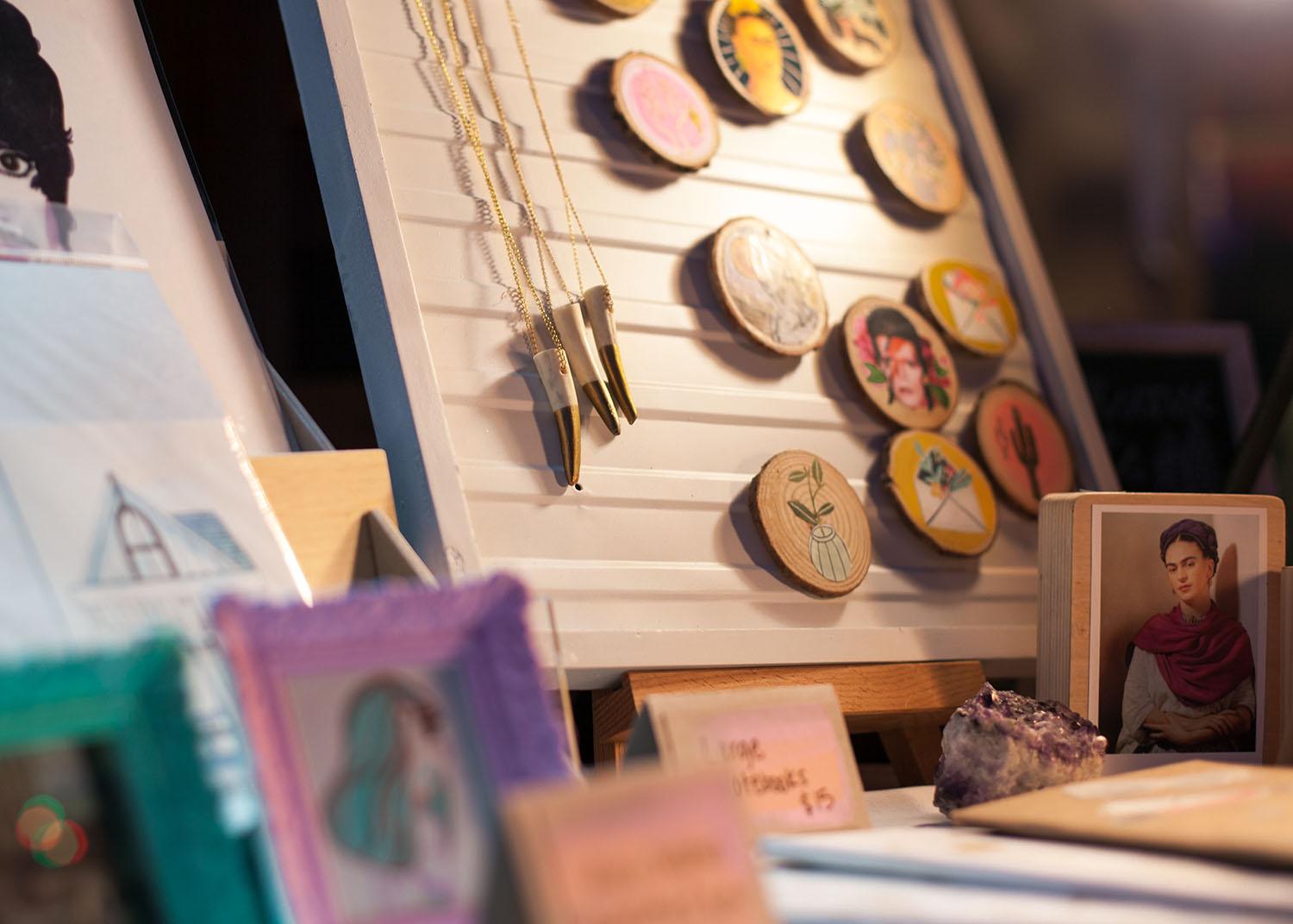 Bowling Green native Hanna Smith, founder of jewelry brand The House of Peacock, set up her booth of colorful and mix-matched vintage jewelry as shoppers began to fill the room. A jewelry maker of about 12 years, Smith said she's long seen the need for events like these and for the new opportunities they bring.
"I think that there needed to be something like this for quite some while," Smith said. "Local artisans don't always get their chance, especially female [artisans]."
WKU freshmen and Louisville natives Logan Hornback and Hannah Martin found out about the market through word-of-mouth and social media posts.
"I was pleasantly surprised by all of the talented women in Bowling Green, and I found out about some really awesome stores," Hornback said.
Natalie Tyree, a local designer, creates fine art prints as well as hand-lettered prints with watercolor. As an assistant professor of graphic design at WKU, Tyree said she uses her personal art as an outlet, separate from her work of creating art as a professor.
"I stay in that headspace so much that I do this kind of stuff as an escape," Tyree said.
After moving to Bowling Green this past summer, Tyree saw Bartering with Babes as a way to meet other women and connect with the local art community.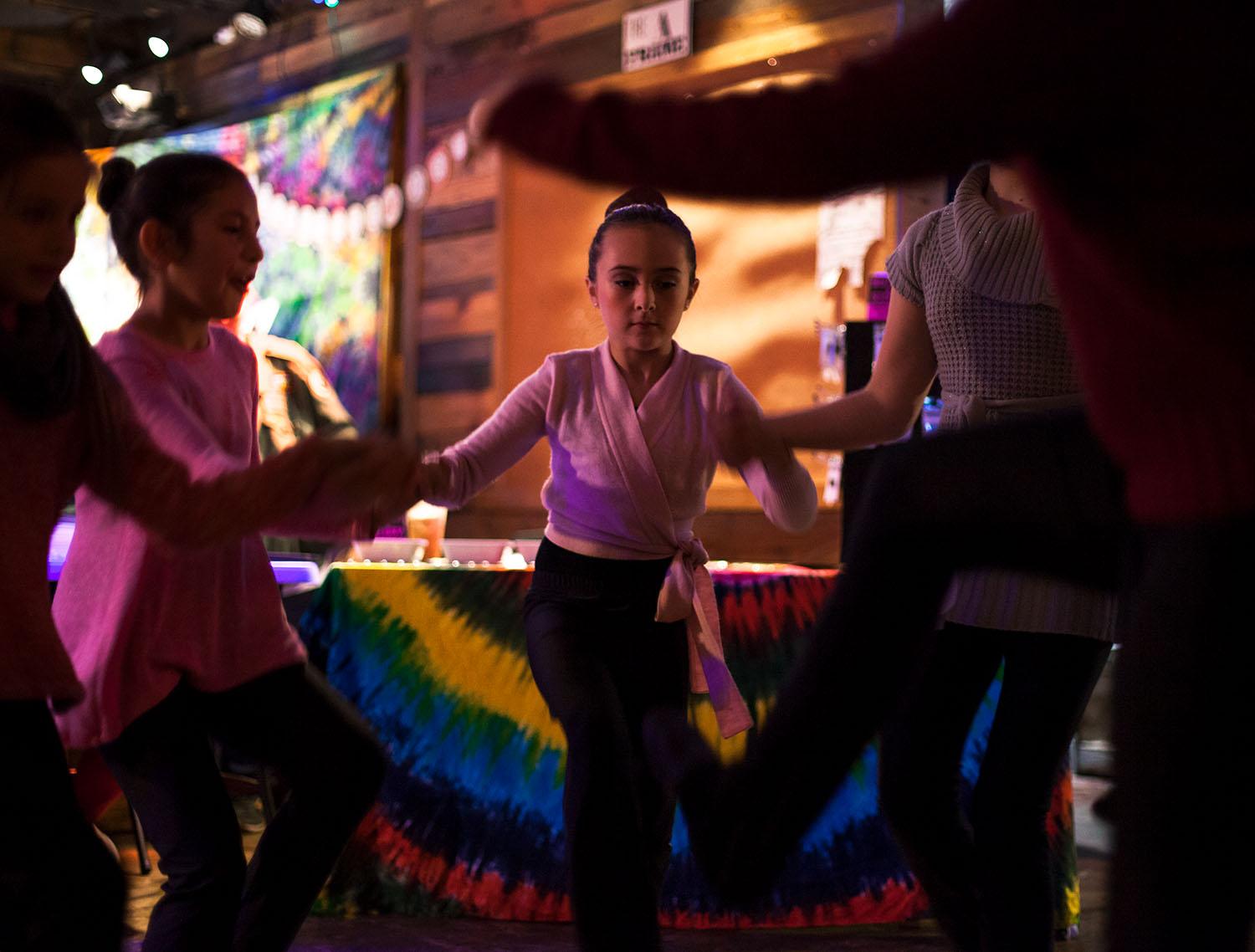 Annie Erskine, the founder and lead artist of the female-centered and LGBT-friendly Ionic Comics, said she frequents comic conventions but has never been to an art market in Bowling Green quite like Bartering with Babes.
"I'm really glad [Bartering with Babes] is here because it's a really great place for women to come together," Erskine said.
While the artists packed up after an evening of support for women's work, many of the fair's customers looked forward to another showcase in the future.
"I left thinking about the talent in the Bowling Green women's art community, and I wish there could be more events like this so that they can showcase their work together more often," Martin said.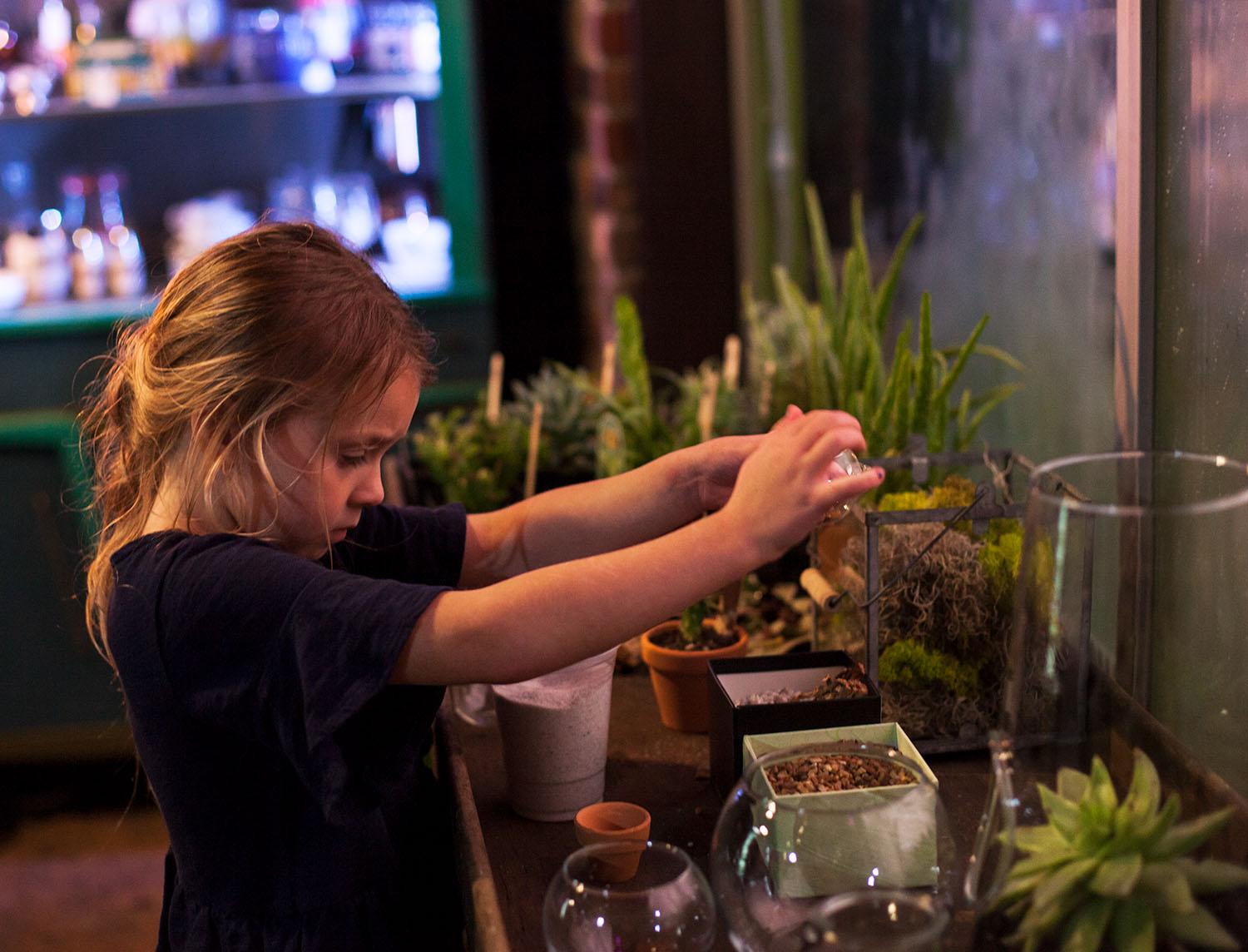 To learn more about Bowling Green artists and makers, check out our biweekly series "Community Creators," a look into the people shaping Bowling Green's creative community.