On Thursday, Feb. 16th, Blaq Art Nouveau hosted an event called "Wear Your Crown" in celebration of Black History Month. The event was one of multiple Black History Month events created by the International Student Engagement Center.
The event took place at 6 p.m. on the first floor of Downing Student Union. Smiling faces filed in one by one as students of all ages gathered to decorate plastic, golden crowns. Soft jazz and old school R&B played in the background as each student received a crown, paint, beads and feathers to show off their creativity.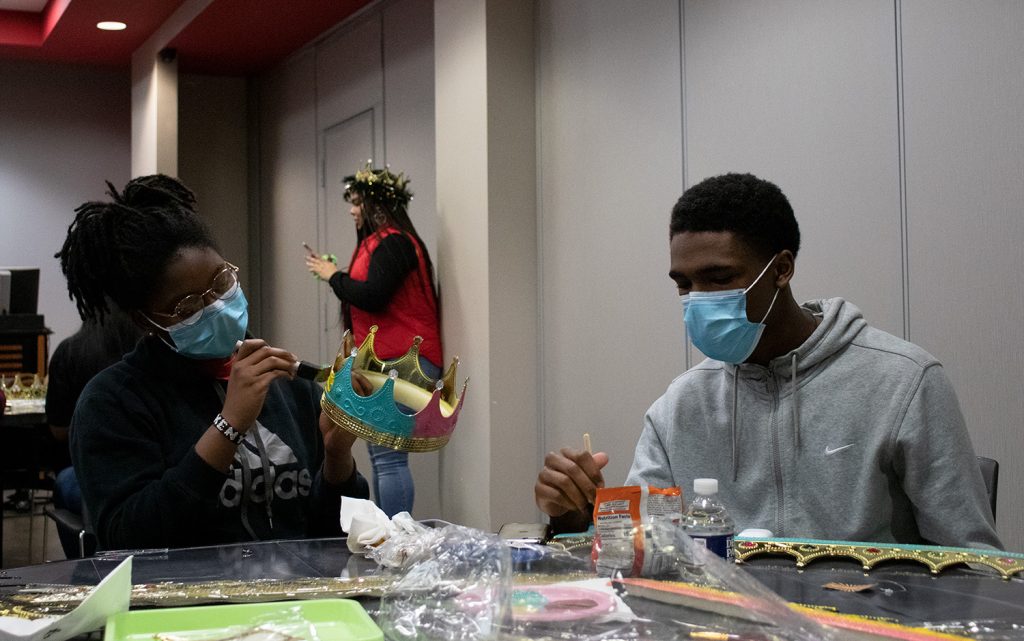 Blaq Art Nouveau is an art club that gives students of color a platform to express themselves creatively through various workshops. The organization aims to showcase their artistic abilities to the campus community, according to their YouTube channel.
Aysha Stovall, a junior from Nashville, is the vice president of Blaq Art Nouveau. She said this is the first year it has been an official campus organization.
"Blaq Art Nouveau is trying to get our name more known around campus," Stovall said.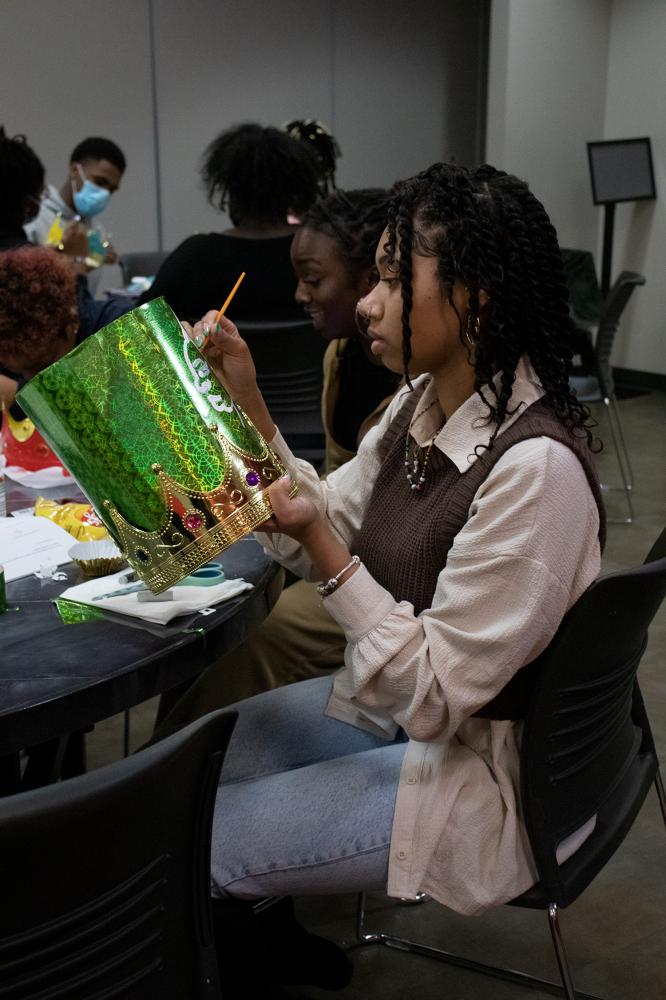 Stovall said the event was especially important for students of color attending a predominantly white institution, or PWI.
"As a Black person, we walk around with our hair on our head. In theory, it's our own personal crown," Stovall said. "At a PWI, there are not that many minorities, and it's important to show we are more than just a minority. We are present, and we are here," Stovall said.
Louisville junior Jasmine Fletcher said the event celebrated Black people.
"I feel that I'm a Black, beautiful queen, and I wanted to show what a crown meant to me by coming to this event," Fletcher said.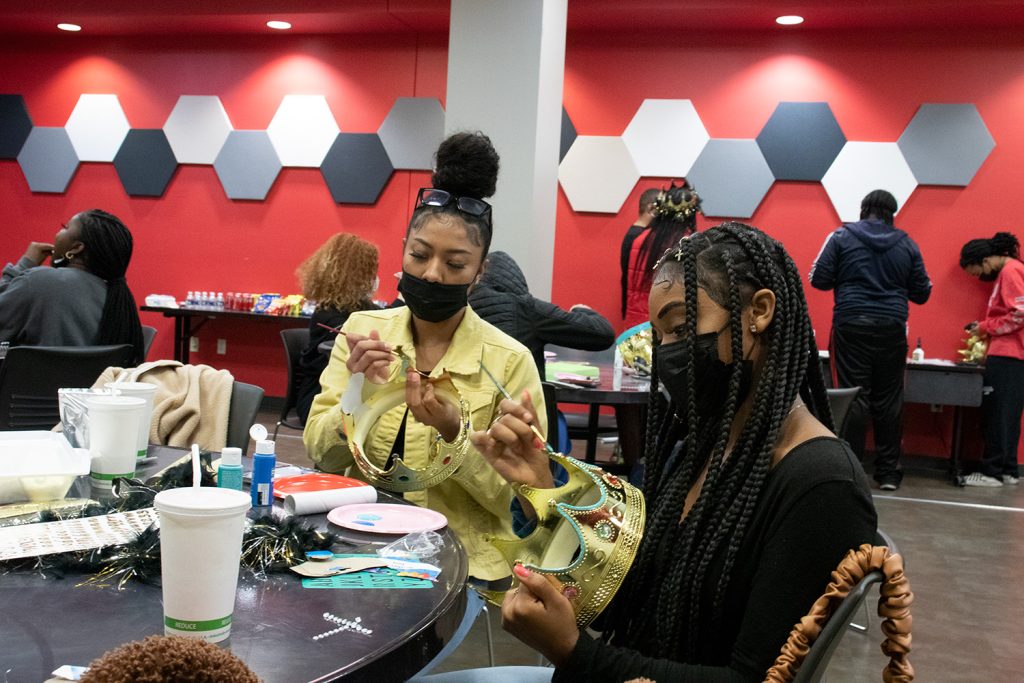 Fletcher said the crown instills a love for yourself within.
"It almost makes you want to say, 'Yeah, I am black and I am proud," Fletcher said.
Blaq Art Nouveau meets throughout the semester, and their next meeting will be March 2.