Boba Lounge and Cafe opened five years ago in Bowling Green on Old Morgantown Road. In June 2019 the business expanded, opening at a new location on the 31-W Bypass.
Two and a half years later, Boba Lounge and Cafe was forced to temporarily close following damage from the deadly tornadoes that swept through Bowling Green and other parts of Kentucky in December 2021.
Von Syhalath, the managing owner of Boba Lounge and Cafe, said the business mainly suffered internal damage in the kitchen, leading to a temporary closure for three months.
Syhalath said the process of reopening was a long one. She said that due to the pandemic, shipping times were slower than normal, so getting the parts needed to reopen was a waiting game.
On March 29, Boba Lounge and Cafe reopened its doors again.
"Today has been really good," Syhalath said. "Everyone's just coming and going. It's been busy all day long so I am really happy about that and am really grateful that our customers support us like that."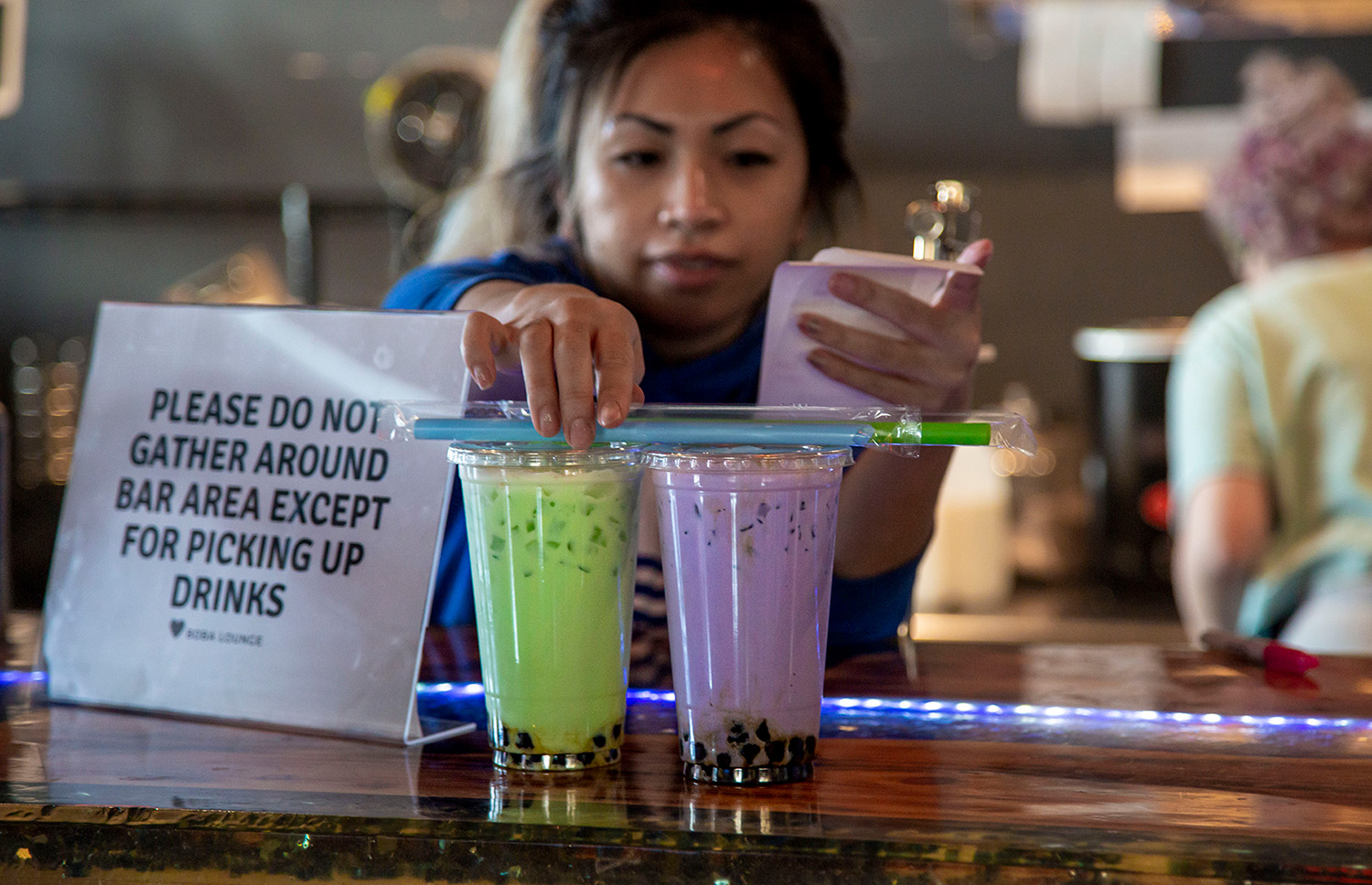 In the months when the business was closed, Syhalath said the business experimented with new menu items which she looks forward to slowly adding over time.
"For now, it's just a matter of getting back into the swing of things again," Syhalath said.
Syhalath said she opened Boba Lounge and Cafe because she became a "boba fiend" living on the west coast where it had long been popular. After moving to Bowling Green for family reasons, she saw an opportunity to share the world of boba with a new community.
Originating from Taiwan, the term "boba," both refers to the tapioca starch balls that settle into the bottom of drinks like milk teas, as well as the different combinations of drinks with added toppings such as tapioca balls, popping jellies and more, according to Thrillist.
In the five years that Boba Lounge and Cafe has been in Bowling Green, Syhalath said the business has garnered community support which has kept it going after the tornado.
"A lot of our customers are like our family now," Syhalath said. "We see their faces once a day, sometimes people come in twice a day. They mean a lot to us. We are just very grateful."
Caitlyn Wood, a Boba Lounge barista from Bowling Green, has been working for the restaurant for around three to four years, she said.
"Working at the Boba Lounge has been a huge experience for me," Wood said. "I started working there because I had already established an addiction for boba and was a regular at the shop from the very first day they opened."
Wood was saddened to see Boba Lounge and Cafe temporarily close after the tornado. After reopening, however, Wood said the customer reaction was unexpected.
"Much to the Boba Lounge crew's surprise, we were crazy busy as soon as we reopened," Wood said. "I guess everyone really missed our amazing drinks and food."
JJ Marquardt is a former Boba Lounge and Cafe employee. A film student at Columbia University, Marquardt said he worked at Boba Lounge as a summer job after his freshman year of college.
Though Marquardt was in New York when the tornados hit, he said he was "completely shocked" to hear of the damage in Bowling Green.
"I was relieved that the structural damage to the Boba Lounge was not as bad as the other side of the street, but hearing that it was still bad to the point of having to force closure was a tragic thing to hear," Marquardt said. "The place is like a second home to me."
Marquardt hasn't had the chance to visit Boba Lounge and Cafe since its reopening, but he said he is eager to visit this summer and may even pick up a few shifts.
"The people behind the counter and in the kitchen are really special people," Marquardt said. "I moved to Kentucky midway through high school from Dallas and wasn't exactly thrilled about it. It was hard to find happiness in the state. But they showed me it was there."
Syhalath said while the tornado was devastating for the community, she sees a positive to the situation as well.
"Honestly, I feel like it's a blessing in disguise not just for us but for everyone else," Syhalath said. "They're starting over. A lot of businesses are getting newer buildings, newer equipment, so it makes them grow even more."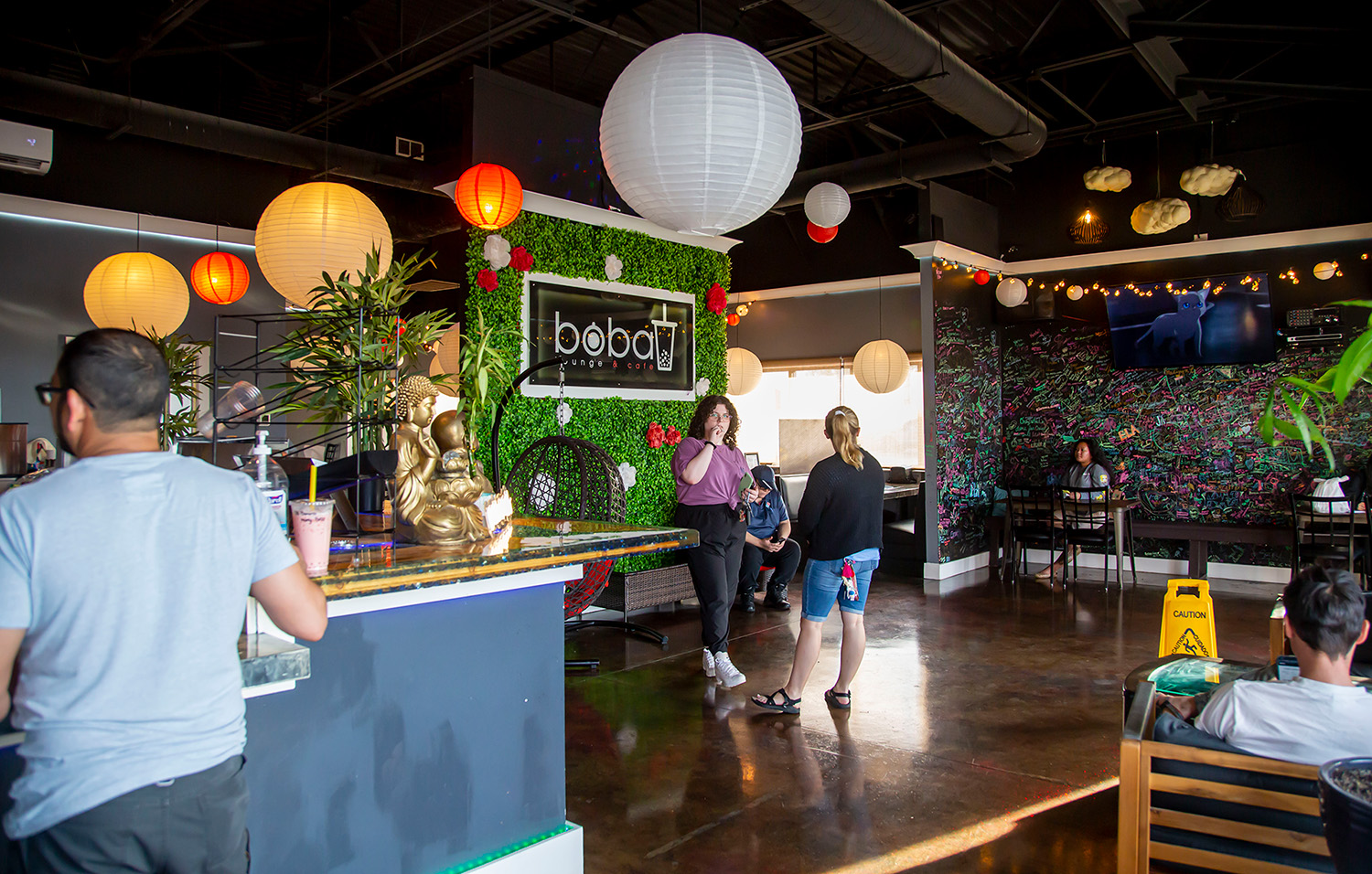 Syhalath also noted the Boba Lounge and Cafe's potential for growth as a result of the tornado.
"It got our name out there too," Syhalath said. "People used to be like 'Oh, what is Boba Lounge?' but now that this happened they are more interested to check us out when we reopen."
Boba Lounge and Cafe is open Tuesday through Saturday from 11 a.m. to 8 p.m. and offers both takeout and dine-in options.