After four Thursdays of shows, Nashville's free outdoor music festival, Live On The Green, will wrap up its eighth consecutive season with final performances on Sept. 2 and 3. That's today and tomorrow, people.
The lineup for the weekend includes headliners Ben Harper & The Innocent Criminals and Band of Horses, along with local acts The Wild Feathers and Judah & The Lion.
Live On The Green takes place in Public Square Park in front of Nashville's Metropolitan Courthouse. Hosted by the staff of Nashville's independent radio station, Lightning 100, the festival draws large crowds each Thursday in late August and early September.
As a native Nashvillian and lover of all things musical, I make it a point to attend at least one LOTG event each year. How could I pass up a chance to return to the heart of my hometown and see bands I love play for absolutely free? And it's so close to Bowling Green.
This year, I decided I would go to the show which featured BØRNS and a long time favorite of mine, Young The Giant. But this year, I also decided, would be a year of new discovery. I would go with an open, observant mind, ready to see new things and meet new people. Here's what I learned …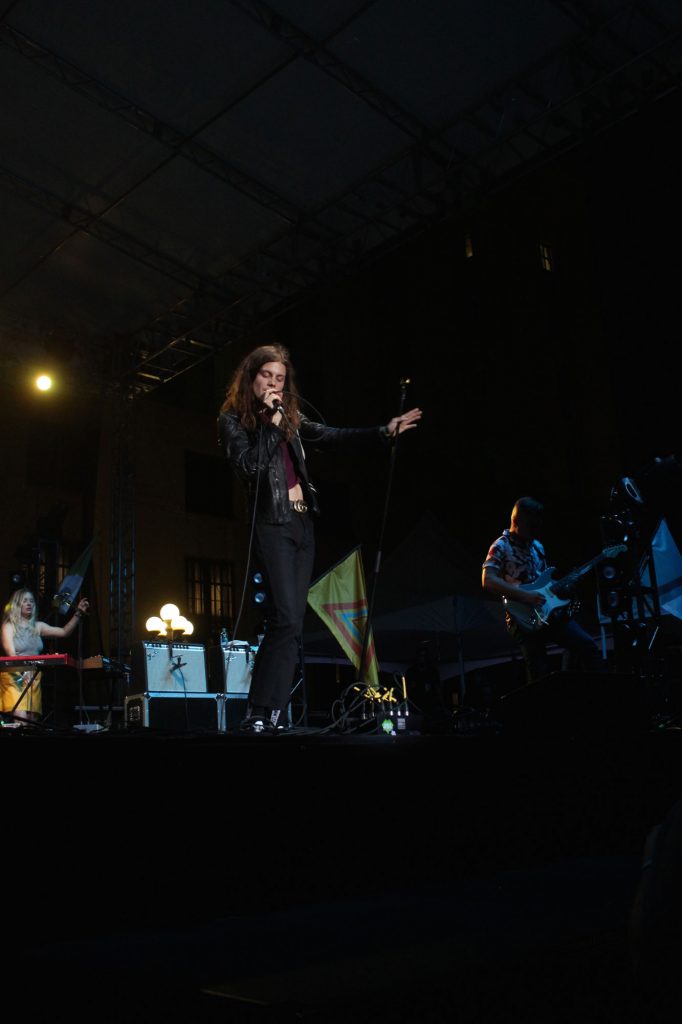 Discovery #1: BØRNS is, in fact, a man.
I was never a superfan of the Michigan-born "preternatural talent," the guy who "understands instinctively how to connect the intricacies of a melody to the sensual receptors in the human ear, and how to conjure up a song from its building blocks to reach the heavens," according to his website. So, I hadn't really paid attention to the lyrics about his cravings for a girl who's "sweet like candy" and shocks him with her "electric love." My mental make-up of BØRNS was simply a high-pitched voice and long brown hair that I had seen in some picture somewhere.
Imagine my surprise when I entered the photo pit and onto the stage runs a bone-thin male singing songs which I have never heard in an obviously male voice. I was blown away by the energy and talent he brought to the set. So I guess my real discovery was that I really like BØRNS and will be following the band in the future.
Discovery #2: Want a seat? Pick a tree!
There are those who elbow their way through the rowdy masses of sweaty bodies, tenaciously trying to reach a space in the front of the crowd. Then, there are those who climb things. In my high school days, I was definitely an elbower. This time, I decided to scan the outskirts for those who had a different idea of a good view.
Among the perimeter-dwellers was Hector Rivera, a student at Trevecca Nazarene University, perched high in a tree.
"I'm actually just up here looking for my friends," said Rivera. "But it turned out to be a good spot."
I decided to test this for myself after Rivera found his friends and hopped down from the limbs. I discovered that I could get used to a nice respite from the claustrophobia-inducing crowd. Maybe my semi-violent elbowing days are over.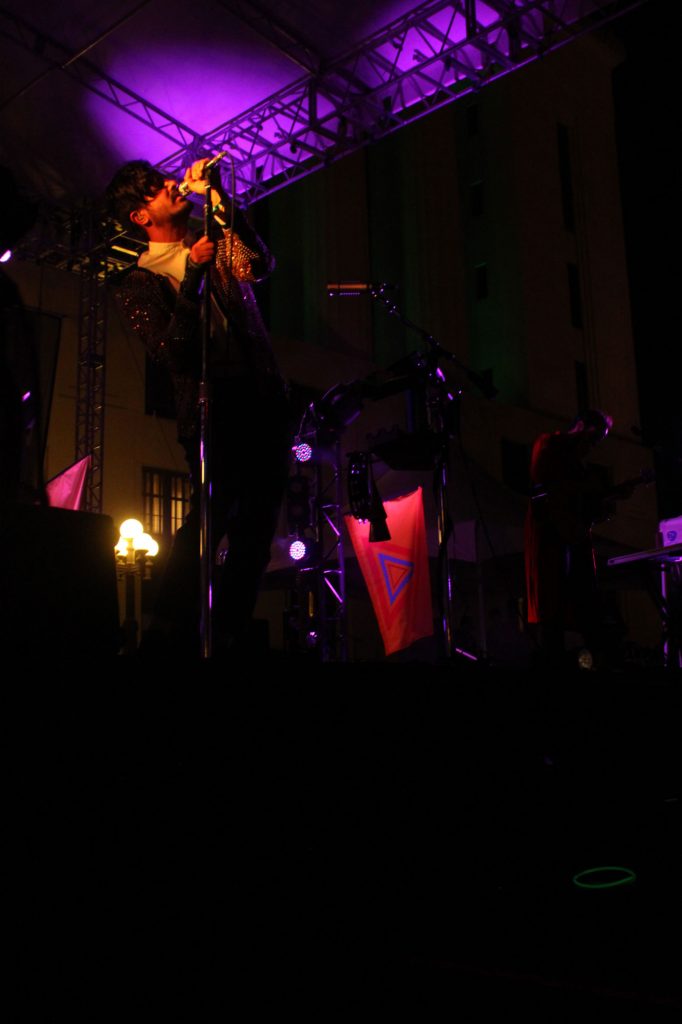 Discovery #3: Young the Giant is awesome.
Oh, wait … that's not really a discovery. I've always known I loved them. However, listening to them on Spotify in my room while I'm studying in no way compares to the experience that lead singer, Sameer Gadhia, provides with his exotic outfits and peppy dance moves.
Discovery #4 As Nashville grows, so does LOTG.
Nashville has seen a large population boost, especially in the last few years. If you plan on going to the remaining shows this summer, make sure you leave Bowling Green a little early. The traffic on the way in is almost as annoying as having to find a parking space that isn't $15.
Pro tip: There is often free parking along James Robertson Parkway down the hill from the Capitol building. It's a little bit of a walk … but so worth the freeness!
Discovery #5 LOTG is about more than just the music.
LOTG is about the inhabitants of Nashville's surrounding areas and passionate fans of musical diversity. It's about coming together as a community and taking advantage of a totally free public service. It's about giving musicians a chance to do what they love in front of swarming crowds who come from all over to watch them play. It's about people looking for something to do on a Thursday night and stumbling upon a tradition that has lasted eight years and counting.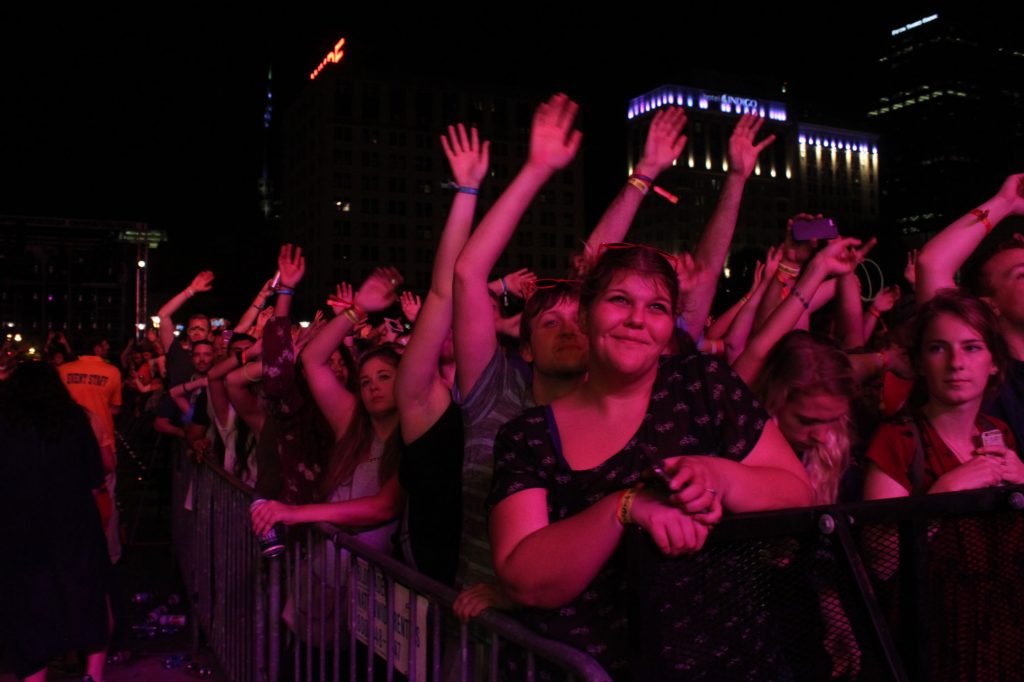 If you're bored in Bowling Green tonight, go ahead, take the hour trip to Nashville for the chance to see some great artists perform. Share in the sounds of the city, bring some friends and make some of your own discoveries.