Hope Harbor, a sexual assault trauma recovery center, supports and advocates for individuals who have encountered sexual trauma by offering therapy, hospital advocacy and legal advocacy.
Formerly known as the Bowling Green-Warren County Rape Crisis and Prevention Center, Hope Harbor has served and helped the public since 1985, according to its website.
Louisville junior Michelle Krejci used Hope Harbor's therapy services for four months. She learned about the nonprofit's services through her former therapist, who wasn't specialized in guidance for sexual assault victims.
Krejci said she was a victim of sexual assault for five years. Before Hope Harbor, she said she never felt comfortable enough to speak freely about her experience.
"All the employees were really sweet, and I still call them whenever I get triggered," she said. "I've always felt very relaxed and comfortable talking to them."
Krejci recently decided to report her case through the use of a legal advocate she connected with via Hope Harbor, who helped answer her questions about what she needed to do and how.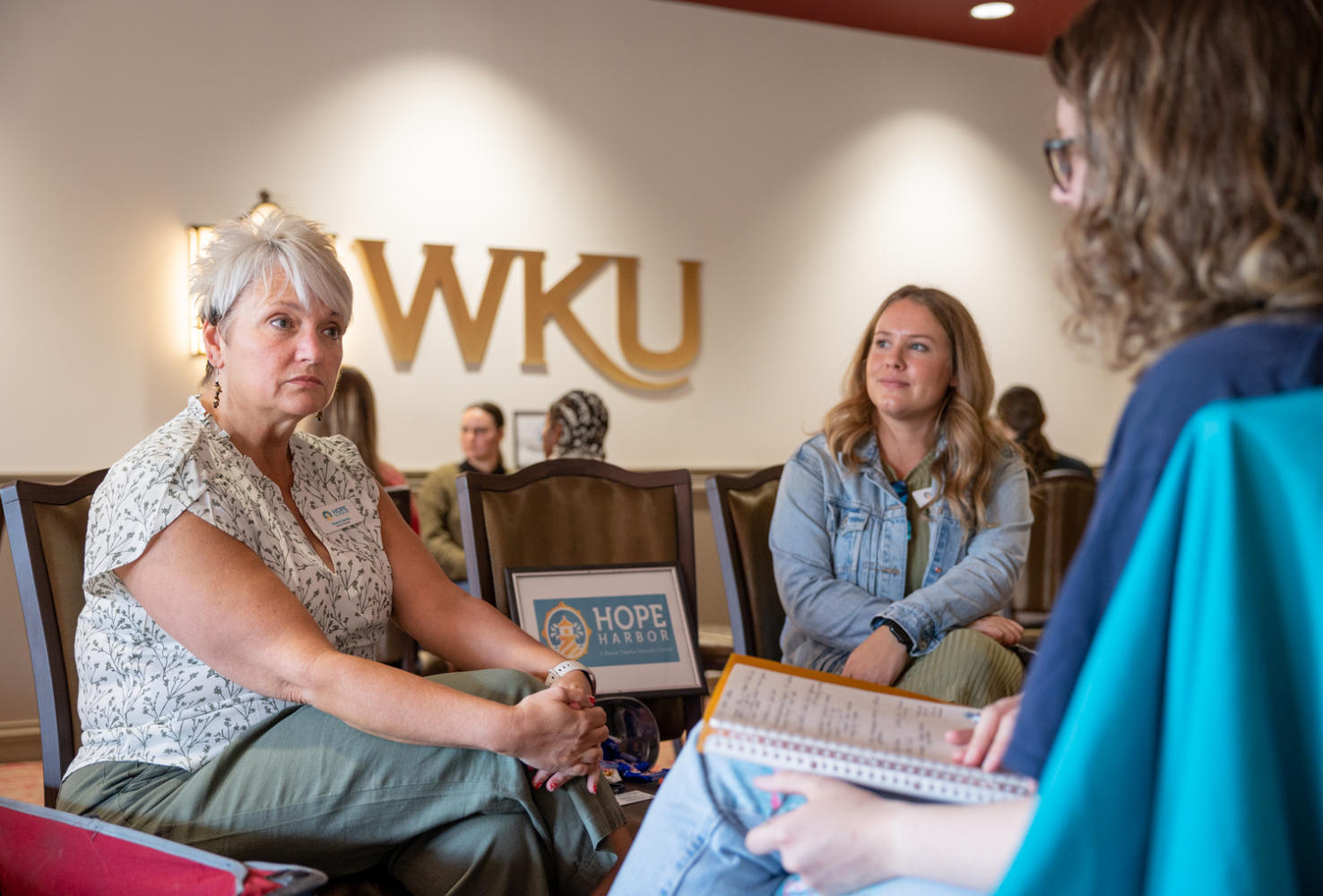 The legal advocate informed her how long the process would take, what to say when calling the police and how to answer the detective's questions.
Krejci said Hope Harbor also provides counseling services for secondary sexual assault victims. Meaning, a closely related family member of Krejci would be able to use Hope Harbors counseling services if needed. Additionally, Hope Harbor practices yoga and hosts therapeutic garden exercises open to the public.
"It's really cool to see a local place that really cares about sexual assault," Krejci said. "It's a very safe, confidential place, and it is the most non-judgmental place you'll ever go to, which I feel is very hard to find."
Hope Harbor is primarily made up of volunteers dedicated to its cause. Volunteers make effective treatment possible.
Kayla Distler, a senior from Newburgh, Indiana, recently became a volunteer at Hope Harbor to fulfill her internship and work in the office each week.
Distler said that when one becomes a volunteer, a 40-hour training is required. During the training, volunteers are educated on sexual assault and how to advocate for victims. Distler pointed out that volunteers learn to be hospital advocates and answer phone calls for the crisis line.
She said that during the training, employees made it clear that if you have a rough day, someone within the organization can talk to you or provide support and help with crisis calls or hospital visits.
"If you need to call somebody and debrief, they're absolutely there for you no matter what time of day it is," Distler said.
A goal for Distler is to do a cover crop, which is when plants are planted to cover soil, over the organization's therapeutic garden, which volunteers tend to. Providing a cover crop over the garden would protect the soil during the winter to ensure that nutrients are still available.
"The staff members understand the need for volunteers and are very grateful that people give time for that," Distler said. "They definitely show their appreciation."
Dislter said that volunteers are needed on weekdays, weeknights and generally whenever the volunteers have extra time to help.
"Right now, more volunteers are always needed," Distler said. "When volunteering, you deal with sensitive topics but it is worth it to know you are making a difference."
When becoming a volunteer, there are many options you can choose from that fit your personality, Distler said. If you enjoy doing more intensive work, volunteering for the crisis line would be a great fit for you. If you would rather do something more light-hearted, volunteers are also needed for social media and fundraising.
To become a volunteer and help sexual assault victims, visit Hope Harbor's website to put in an application.
Patricia Desrosiers, the chair of the social work department at WKU, serves on Hope Harbor's board of directors.
Desrosiers said Hope Harbor provides counseling for sexual assault victims, promotes prevention and educates individuals on how to help people who have experienced sexual assault.
"All of our services are free, and we do not charge a penny to any victims," Desrosiers said. "I couldn't imagine ever charging someone for services."
Desrosiers and her fellow board members track costs to cover resources given to victims. By tracking the numbers, the board discovered that last year 37% more services were provided for the same amount of money that was given to victims the year before.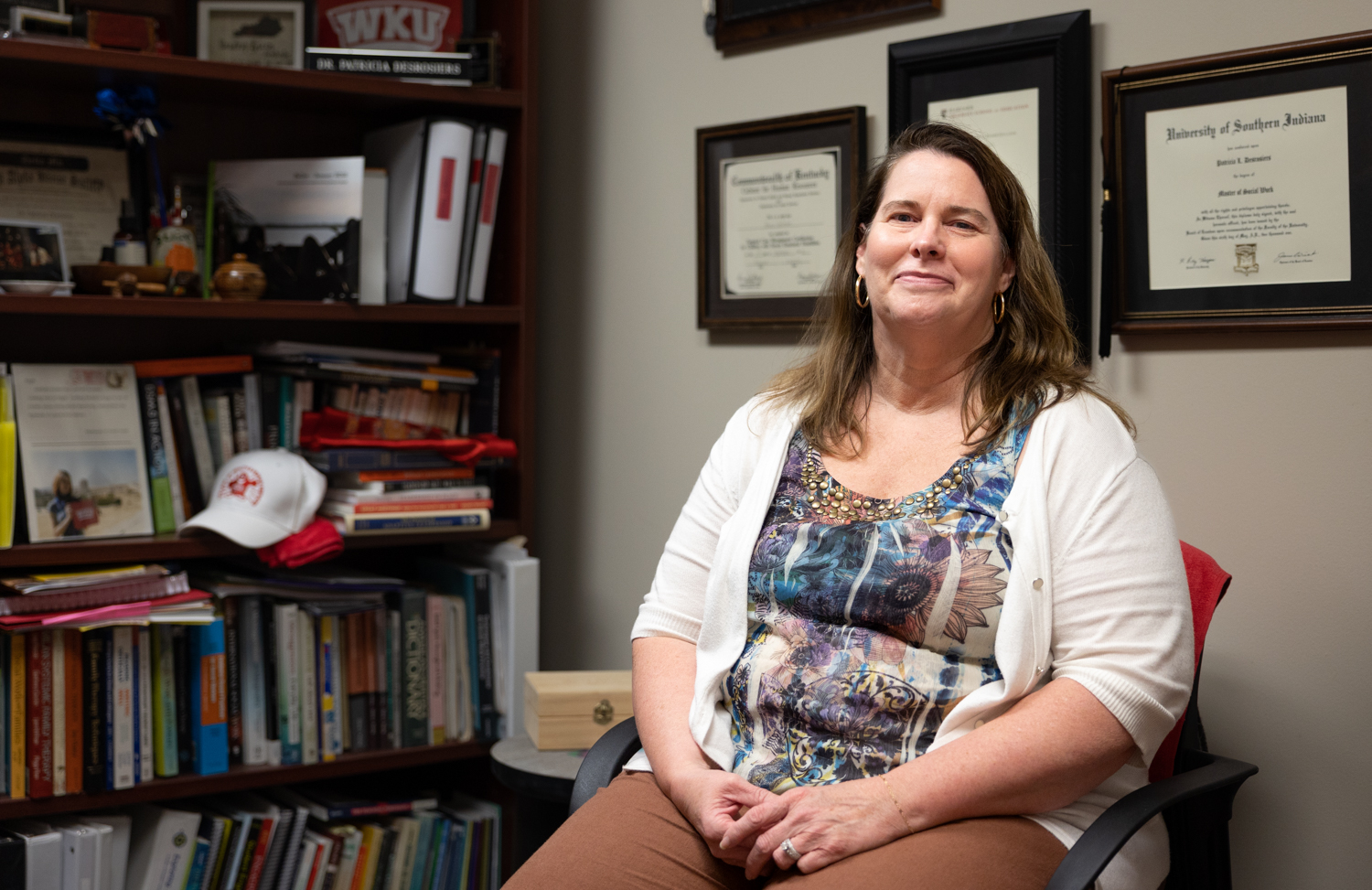 Desrosiers, who is also a licensed clinical social worker, said that the board of directors covers the things it can't afford through grant funding and fundraisers. The fundraisers provide the public with a way to help Hope Harbor and its clients. A speakeasy fundraiser occurs every year and costs around $40 to attend.
Desrosiers was inspired to work with Hope Harbor after previously working with a rape crisis center in Owensboro called New Beginnings. After moving to Bowling Green, she still wanted to be involved in sexual assault support services, so she began volunteering with Hope Harbor.
"Knowing that I'm making a difference in helping victims of sexual assault get justice is my favorite part of working with Hope Harbor," Desrosiers said.
Desrosiers described the recovery center as "inspirational." As a non-profit agency, she said its sole focus is the clients.
"I'm just happy to help these victims; I don't need to get anything out of it," Desrosiers said.