Calling all LGBTQ+ and allies! Are you bummed the pandemic has deprived you of the typical social gatherings you've come to know and love? Fear not, for this year the Bowling Green Fairness Campaign has decided to continue on with its annual fall Pride event, but this year, it's all online.
This Saturday, Oct. 10 from 7-9 p.m., Bowling Green Fairness will be livestreaming Pride on Facebook, allowing us all to partake in the celebration and solidarity of a diversity of identities from the comfort and safety of our home.
Kentucky State Rep. Patti Minter, a coordinator of Virtual Pride, said Bowling Green Fairness decided to go virtual to show how proud the LGBTQ+ community is, "even in the middle of a global pandemic." She said it's going to be one of a kind. 
"Something the community very much wants and needs right now is to pull together and show both its unity and the amazing talent that we have," Minter said.
Noting how strongly the organization feels about being able to create a community in a virtual space and to be able to celebrate the LGBTQ+ community publicly, Minter said she hopes everyone will tune in to watch Bowling Green's queer music and drag communities perform.
There will be live-streamed drag performances by Lily Lane, Venus Knight, Spectra Cosmos and Geneva Ladiva. As well as musical performances by rock band The Daddy Sisters, alternative-funk band Solar Disco Force and solo artist Zys West.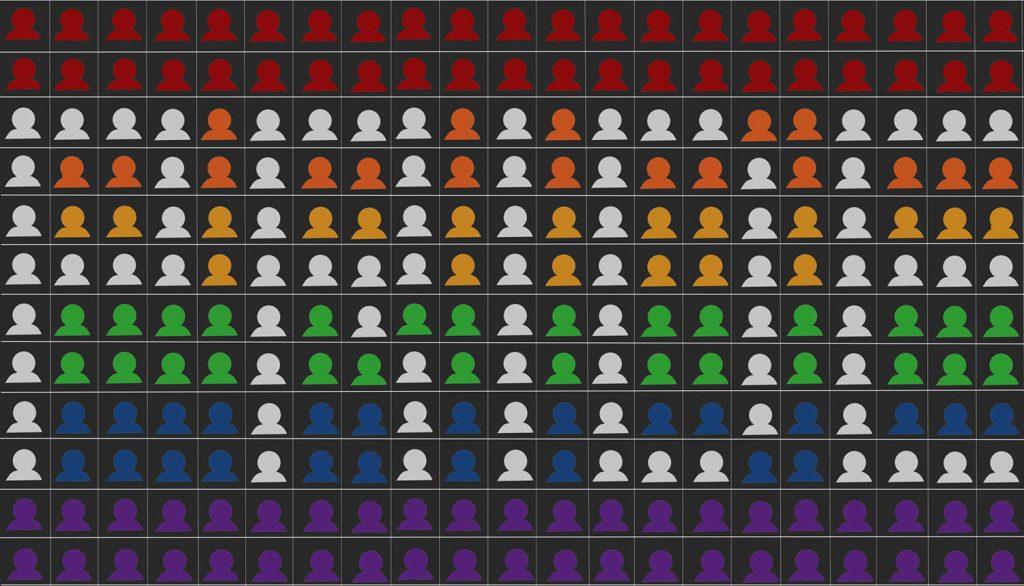 Limited edition posters will be on sale through the organization's Facebook, as posters of the event are created every year for the festival. Local groups have also sponsored a minute of the show, allowing them to publicize and advertise their organization.
Spectra Cosmos, a drag queen of two years, said drag liberates her from the suffocating gender binary.
"Drag has helped me honor and embrace the mix of masculine and feminine energies that exist in me," Spectra said. "I feel at home in my body on stage. Everything in cis-het society is performative, and authenticity lives in the core of all beings — you just need to allow it to shine through."
When asked what Pride means to her, Spectra acknowledged the event's roots in the Stonewall Riots, noting the Black and Brown women in the LGBTQ+ community who have died and continue to die for their rights to exist.
"Pride can be and still is fun, but don't ever forget what we're fighting for," she said. "We still have a long way to go, but we queens are going to make sure we have a damn good time on the road to justice for all."
Solar Disco Force, a band of intergalactic spacetime rebels with a sore-spot for facism and a homebase in Bowling Green, will also be making an appearance at Pride, including lead singer Professor Eclipse, bassist Comrade Contra and their rogue robotic drummer, Groove Machine.
"We're a group of nerds, so the whole band is like taking everything we loved from the '80s and '90s and shoving it into a blender, then drinking that and gaining superpowers," Comrade Contra said on the band's influences.
As a self-proclaimed bio-musicologist from an alternate dimension, Professor Eclipse said to them, Pride means acceptance of who you are despite your history, sexual preference or gender (or lack thereof).
"There's so much love that this community has, and we see it every time everyone gets together for these Pride events," they said. "There's so much freedom to have in being yourself; it's not always easy, but it's 100% worth it. Love will win over hate and fear — you just have to step up and be willing to fight for what's right."
Comrade Contra said as a nonbinary trans-femme bisexual, Pride means a lot to them.
"A lot of people have been rude to me since I came out, including my family, so Pride is not only a time of showing the world who we are and how proud we are of it, it's also a time of togetherness and celebration within the community," they said. "Never let people get you down. Always be proud of who you are and know that we will always have your back."
"Bleep blorp bzzzzzzzzzzzt," Groove Machine said. Professor Eclipse then apologized for the robot's malfunctioning vocal synthometer, which is an apparently normal occurrence.
Solar Disco Force will be performing several new songs from their new album they plan on releasing in early 2021, and they have a shirt available for purchase now through Sunday. All the proceeds go directly to Bowling Green Fairness.
"Expect color, dancing, synthesizers and to have a good time," Comrade Contra said, previewing just one of Bowling Green's Virtual Pride performances as an event not to be missed.