Nestled in the alley beside the Capitol Arts Center, a piece of Bowling Green history continues to evolve.
Constructed between 1895 and 1902, the building first served as a tailor shop. According to a plaque on the red brick building's side, the space sits on the back of the property line and therefore maintains the address 422 ½ East Main Avenue.
Many businesses have opened and closed in the little brick building, including restaurants, a chocolate shop and most recently a pie shop. Now, a new sign is on the door. Roam Sandwich Company has opened the doors once again, giving the space new life and hopefully a long one, the owners said.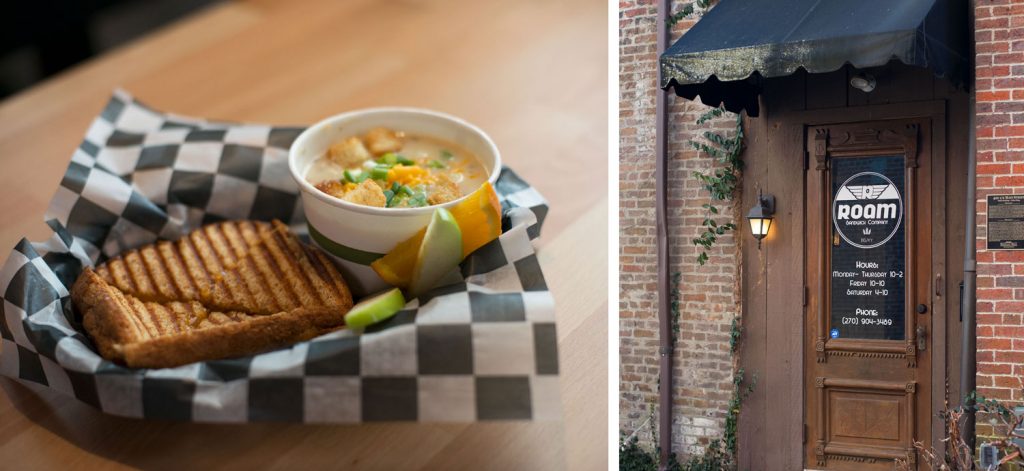 Calvin Wiley, a Barren County native and WKU alumnus, was walking through the alley with a friend about four months ago when he saw the spot and took an interest in its dark windows and rustic walls.
"It was all by happenstance," Wiley said. "I noticed the alley entryway and thought it was really cool and unique. I peeked in the window and saw a 'for lease' sign on the ground."
After seeing the sign and calling to enquire about the space, Wiley soon decided to rent it — but he wasn't quite sure what do with it.
"I thought, I really want to do something travel themed because I do a lot of traveling and backpacking all around the world," Wiley said. "I had no plans to get into the restaurant business. I didn't know I wanted to do a sandwich shop."
The idea
Mutual friends introduced Wiley to Krista Delaney, a veteran of the restaurant business who also had an eye on the building. With the two as partners, the idea for a travel-themed sandwich shop quickly emerged. The two started to work together to create a new, affordable lunch and meeting spot for regular downtown patrons and students.
A major part of Wiley's vision was to create a "library," which now sits in the front of the restaurant. On vintage wooden planks, hundreds of travel guides, encyclopedias and National Geographic magazines sit waiting to be opened by eager travelers with the glint of adventure in their eyes. Wiley hopes that the restaurant will be a great place to eat but also a place where people can come in to grab a coffee and plan their next trip.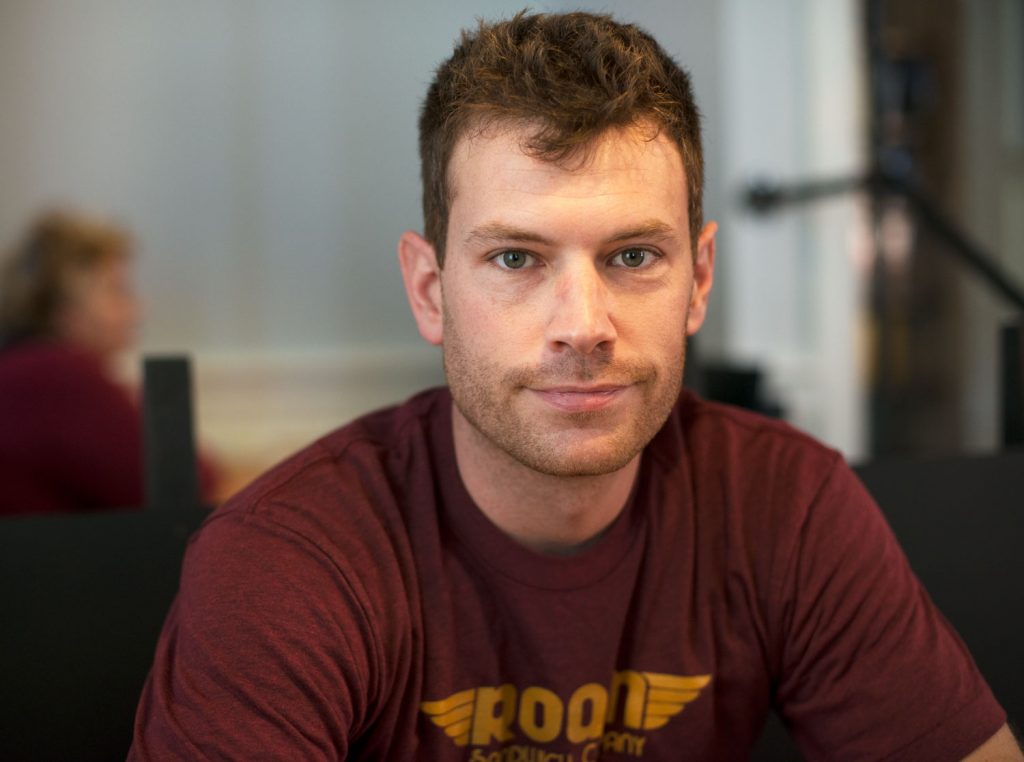 "I want it to be a busy sandwich shop through the day, but in the evening it can hopefully be more relaxed, like a travel lounge where people can come in and grab a book about anywhere or a map and just plan a trip," Wiley says.
The inspiration
Wiley was raised on a farm in Barren County, but during his time at WKU, he took a study abroad trip to Costa Rica. Since then, he has been on multiple backpacking and motorcycle trips through South America, Asia and Eastern Europe. He also flies small planes in his spare time, perhaps the reason for the multiple plane propellers and models which decorate the white walls of Roam Sandwich Company.
Delaney has also done her fair share of traveling, as she spent part of her early adulthood working on organic farms in Oregon.
Both business partners share a love for travel and adventure, but for now, they've settled in their Kentucky home.
"Although we've got this place here in Bowling Green, hopefully [Calvin] and I can really come together on this and still be able to take adventures," Delaney said.
Wiley said he hopes he can share his love for seeing the world with others.
"I'll be working here during the day, but in the evening when I'm off, I'd love for people to come in, and I will help plan trips or just talk travel with them," Wiley said. "That's what I really enjoy."
The sandwich shop
As for the food, one longtime Bowling Green resident has already given the restaurant good reviews.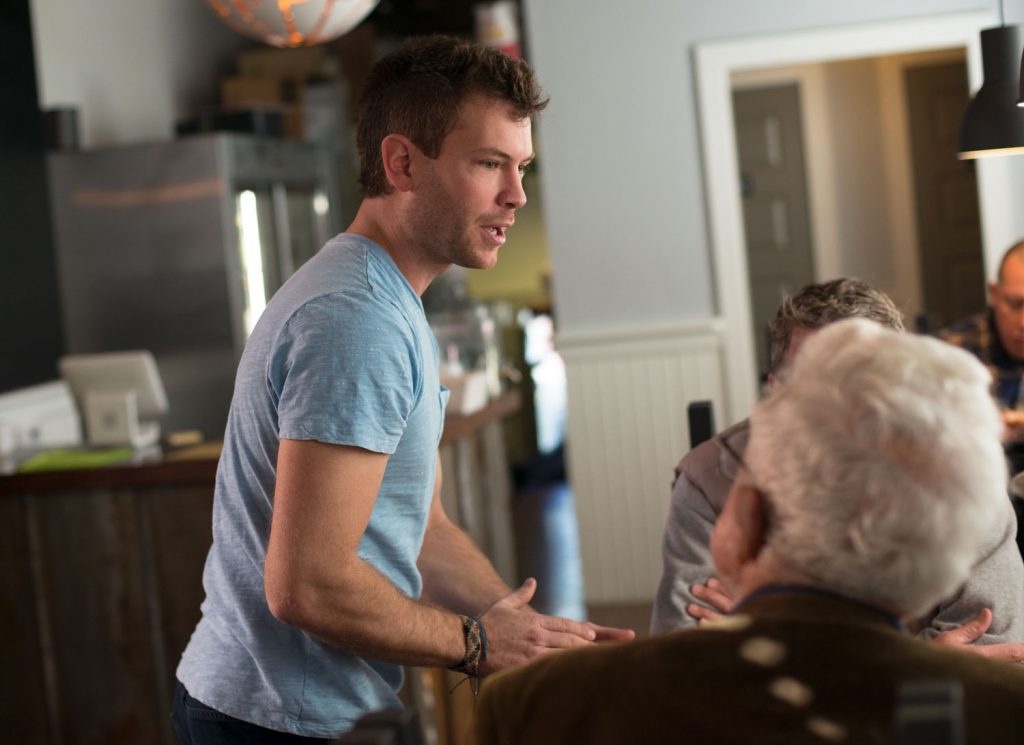 Having his second lunch at Roam for the week, Jack Wright sat by one of the restaurant's front windows at a small wooden table with what looked to be recycled school chairs surrounding it. Wright, who works downtown and frequents local restaurants on his lunch breaks, stopped by to try a BLT.
"I eat a BLT at every place downtown, and this one is good in comparison," Wright said.
He laughed and continued to eat his second BLT of the week as he said he also enjoyed the restaurant's atmosphere.
"It's fun to see young people starting into life and looking at the world in different ways," Wright said, referencing the owners and the map on the wall beside him.