Like most sports, boxing is an activity that allows someone to blow off steam while being involved in a community. BGKY Boxing Club is a gym in Bowling Green that trains members in boxing — as a form of exercise or, also, competitively. Located on Old Morgantown Road; it's a four minute drive from campus. 
Zhock Mason, the owner of BGKY Boxing Club, is a WKU alumnus, along with many other members of the club. The club is open to people of all ages, and it is considered family-friendly. Mason said there's a sense of family within the members of the gym.
"A lot of people that come in here maybe didn't enjoy other sports as much or couldn't find anywhere else to fit in," Mason said. "A boxing gym is the sort of place where if you consider yourself an outcast, you could fit in here."
Although many people begin boxing for its physical benefits, it's a mental workout as well. 
"It teaches you that it's not about winning or losing, it's about finishing what you started," said Josh "Rocky" Mata, an assistant coach at BGKY Boxing Club. 
As a person with cerebral palsy, Mata claims boxing helps with his overall health, strength and muscle control. He also appreciates boxing for its metaphorical aspect.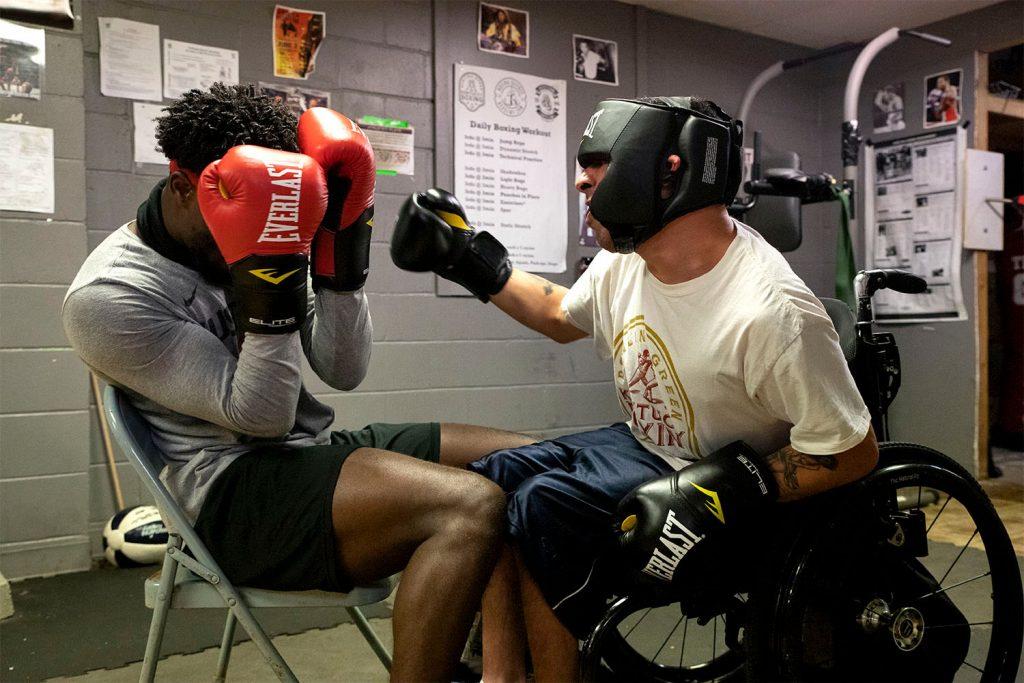 "In life, you have to constantly be evaluating yourself and constantly be growing," Mata said. "In a fight, you have to do that too. If you become complacent, especially in this sport, that's when it can be really brutal."
Many of the members joined the club to simply workout, but some members are active in professional MMA boxing as well. The club gives them an opportunity to perfect their form for upcoming matches.
Derik Overstreet, another member and WKU alumnus, first started boxing in 2018. 
"It keeps me calm because it gives release," Overstreet said. "I feel like so many people are stressed and overloaded with everything that's going on, especially this year, and to have that outlet where you can punch something or someone makes the rest of the day easier."
Another professional MMA fighter, Ricky Jones Jr., is sponsored by BGKY Boxing Club. He appreciates the size of the gym, as small rings are more personal.
"I don't see it as a violent thing," Jones said. "I just like the competitive nature of it. It's beautiful if you know what's going on."
Elizabethtown senior Anthony Polite began boxing this past summer. He also enjoys the fierce competition within the sport.
"In this kind of sport, you really have to be disciplined and you have to really want to get better, just like any sport," Polite said. "It's one of the most dedicated and mentally challenging sports you could ever want to be part of."
Overall, boxing, as both a sport and a workout, can offer community to those longing for one, Polite said. 
BGKY Boxing Club is open Monday through Friday from 9 a.m. to noon and 4-7 p.m. It also offers fitness classes every Saturday from 9-10:30 a.m.