It's Monday.
You're in a class in which you usually excel, but you're just not really clear on the guidelines your professor laid out for your project.
So, like the bright student you are, you make your way up to her desk to ask a question and then the word "Mom" comes out of your mouth. Yeah, that's right you just called your professor "mom."
INSTANT PANIC MODE.
This full-fledged panic was how I felt when I found out I had to wear business casual for my internship. Business casual = no jeans until Friday. FOUR DAYS WITHOUT DENIM. HOW MUST I GO ON?!
After my dramatic meltdown, I reined it back in and took a breather. I looked in my closet and decided that tackling the business casual rule set wouldn't deny me my personal style.
With that being said, for those of you who are also starting an internship or a full-fledged job that requires a business casual dress code and have zero idea what to wear, I'm here to help you out.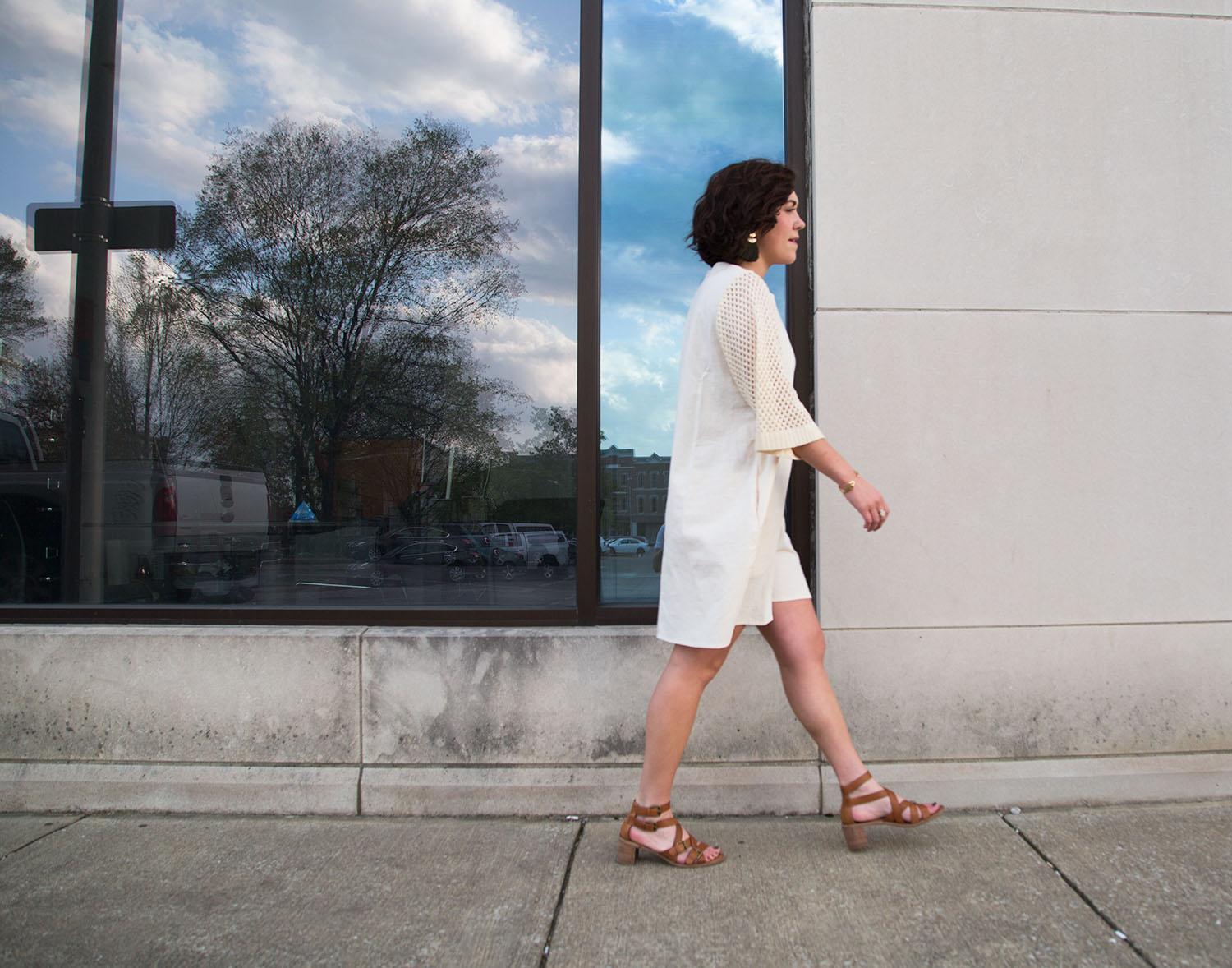 It's Monday, so putting on something that requires little to no thought is the best kind of outfit. Throw on a dress, add a funky pair of earrings, and you're ready to go. No pants, no problems, amirite?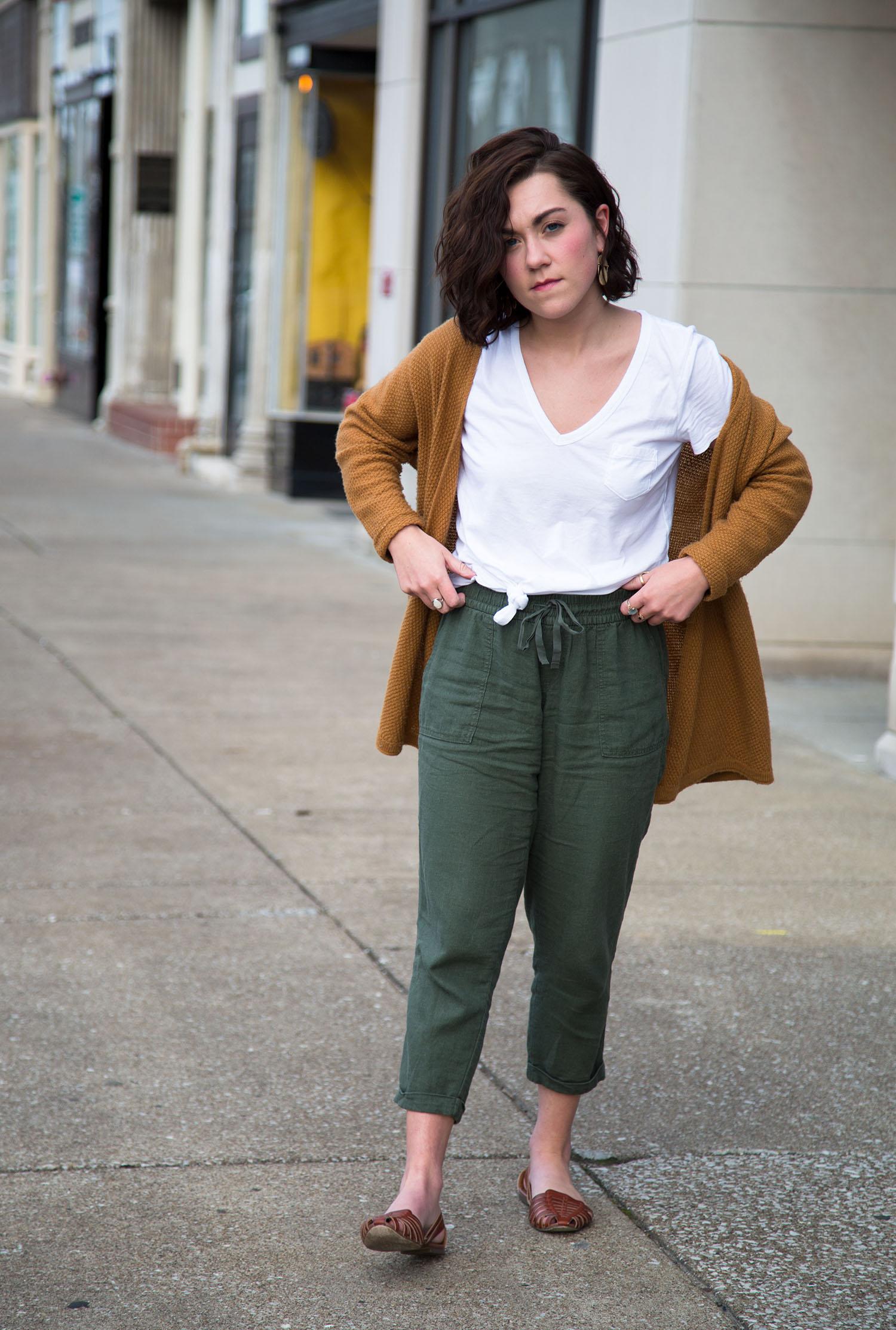 During the spring and summer, I basically live in linen pants. So, the fact that these babies are allowed in my dress code makes me happier than getting orange chicken for a meal swipe during Customer Appreciation Week at Panda Express. This ensemble basically feels like you just rolled out of bed, but you still look put together and professional.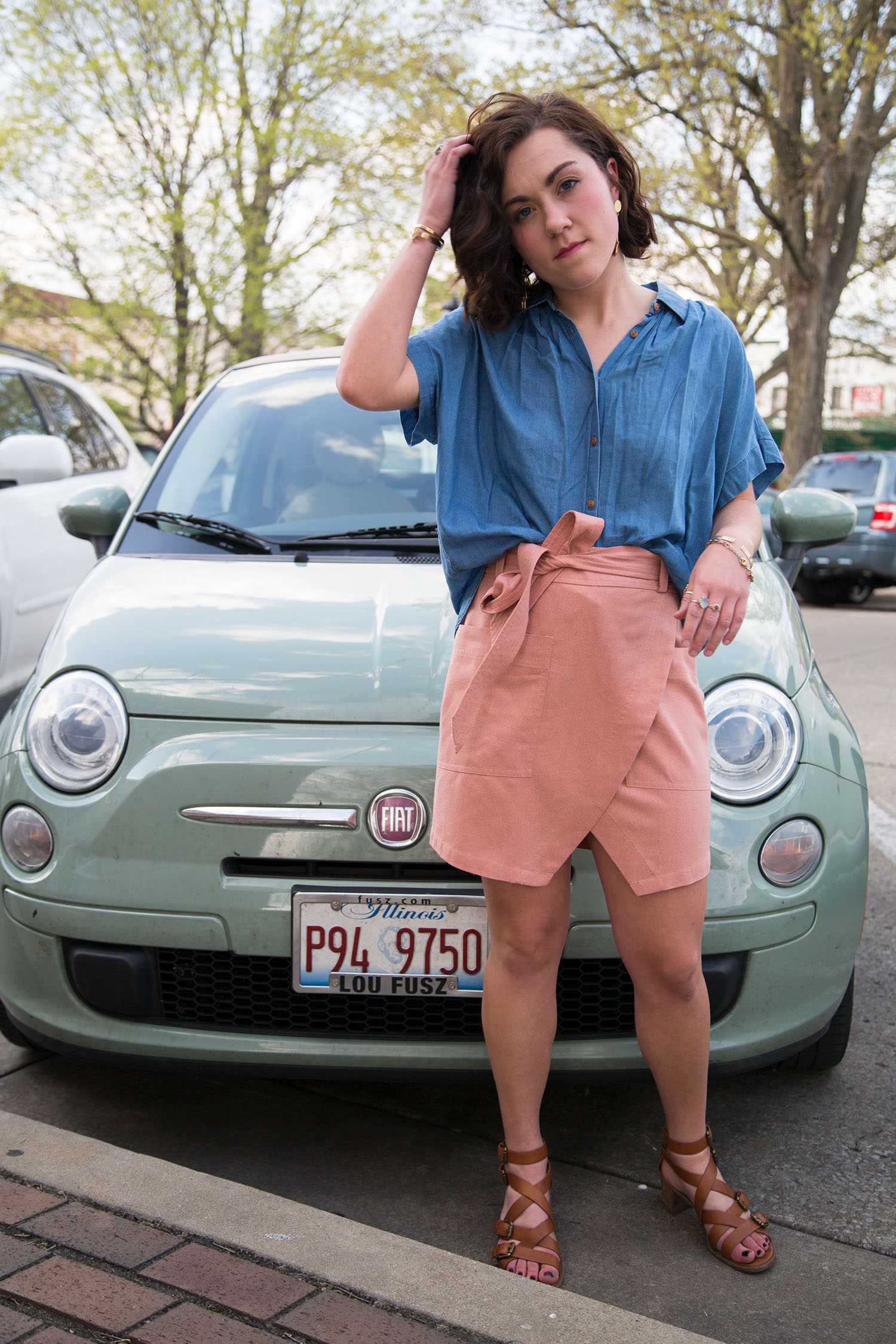 Brighten up your hump day with a pink skirt, chambray shirt and a comfortable pair of heels. I repeat, comfortable. There's no need for you to be running around getting coffee with blisters on your feet. Oh, and of course, don't forget the statement earrings.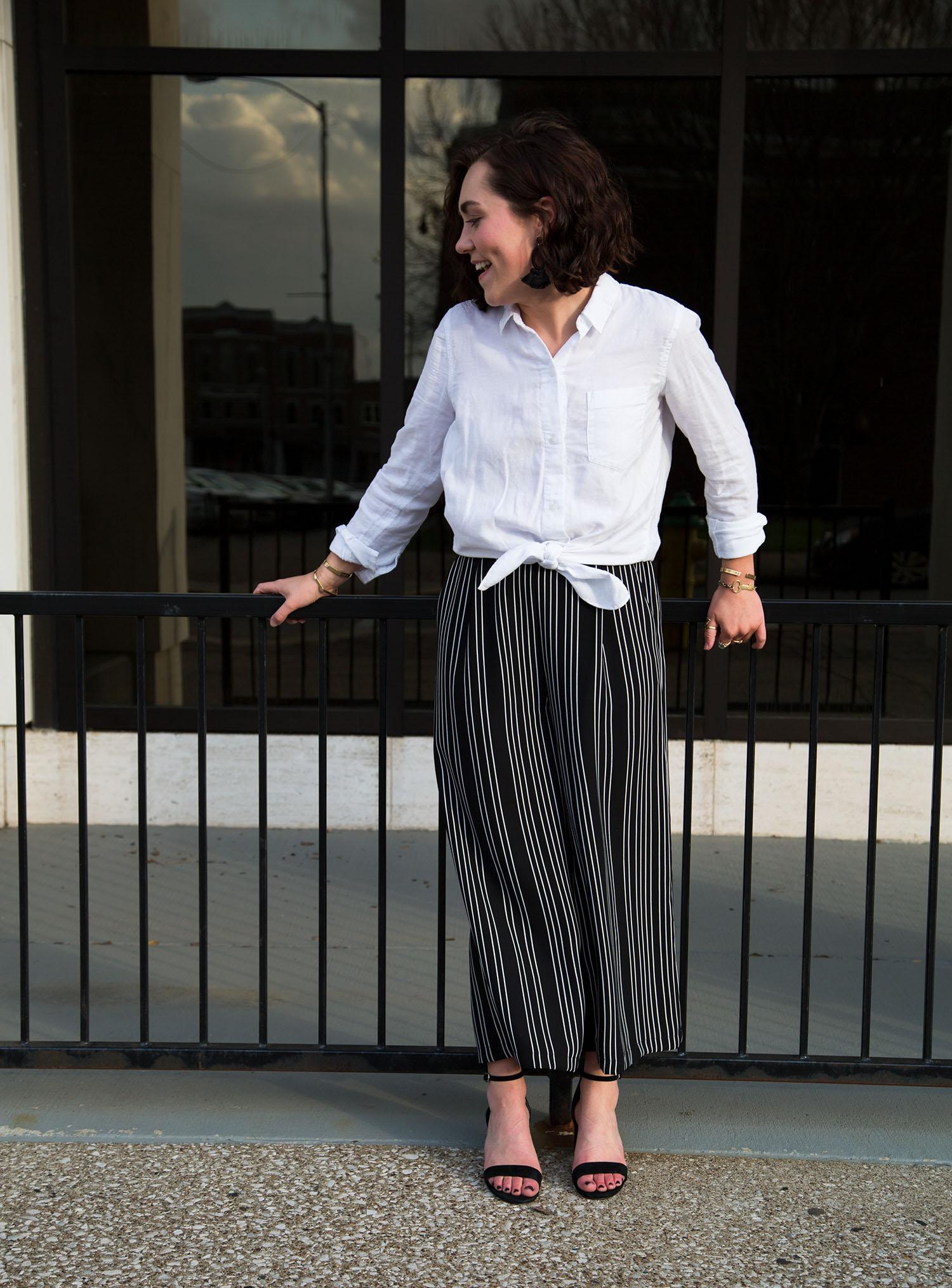 A pair of fancy pants is a must-have in a business casual wardrobe and can be worn an abundance of different of ways. This outfit makes the ultimate transition when going from a day-to-night look. Swap out the button down for a silk cami or bodysuit with a pair of heels and you're ready to sing your heart out at OverTime Sports Bar and Grill's Thursday night karaoke.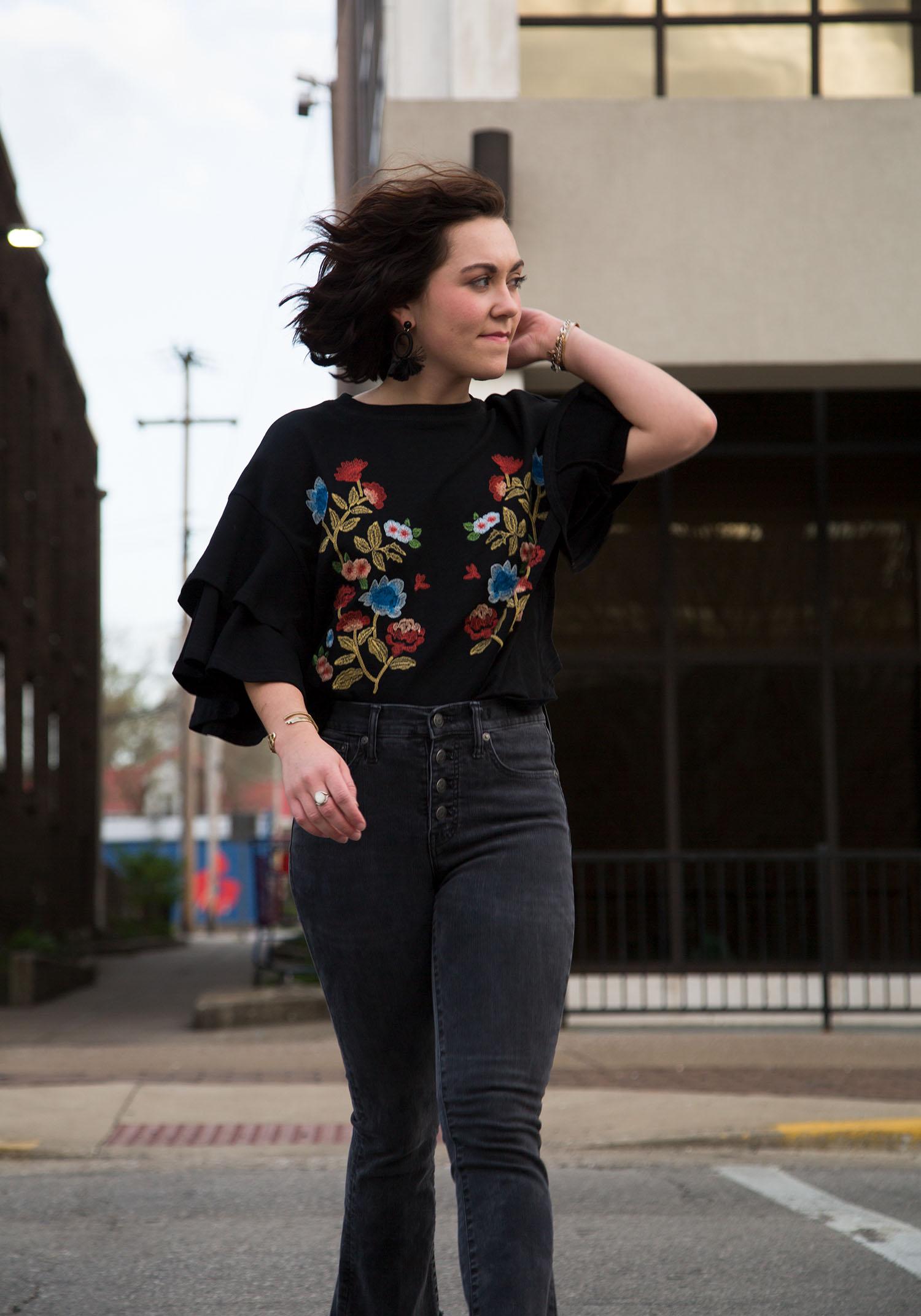 The day we've all been waiting for. Is it because it's almost the weekend? Is it because I can finally wear jeans? Who knows. But, what I do know is that this look is the perfect mix of classy and casual. An embroidered blouse can make any pair of jeans dressy.
---
#1 BUSINESS CASUAL STYLE TIP:
Under the guidelines of your company's dress code, wear clothing that makes you feel like you. If you don't want to wear a Hillary Clinton pantsuit everyday, don't do it!  You aren't going to perform at your best if you don't look and feel like your funky-fresh self.
Now that you don't have to stress about what you're going to wear, remember to embrace this opportunity. An internship is the perfect trial run to find out what you love and might not love about the field you're in.
So, put yourself out there, and show those employers what you can bring to the table … with your most stylish foot forward, of course.