Campus is not just a place to go to class and eat Chick-Fil-A. It's is also a place to look around and find ideas for your next outfit.
---
Who knew that the library was for more than just drowning in your sorrows and wasting away in utter stress as you study for your next test! Next time you need a brain break, check out your surroundings for the ultimate style study session.
This bookshelf in the library may be empty of books, but it's full of fashion inspiration.
A camo sweater layered under a cream sweater imitates this bookshelf flawlessly. I hope your weekend plans are booked because this get-up is quintessential for your upcoming adventure.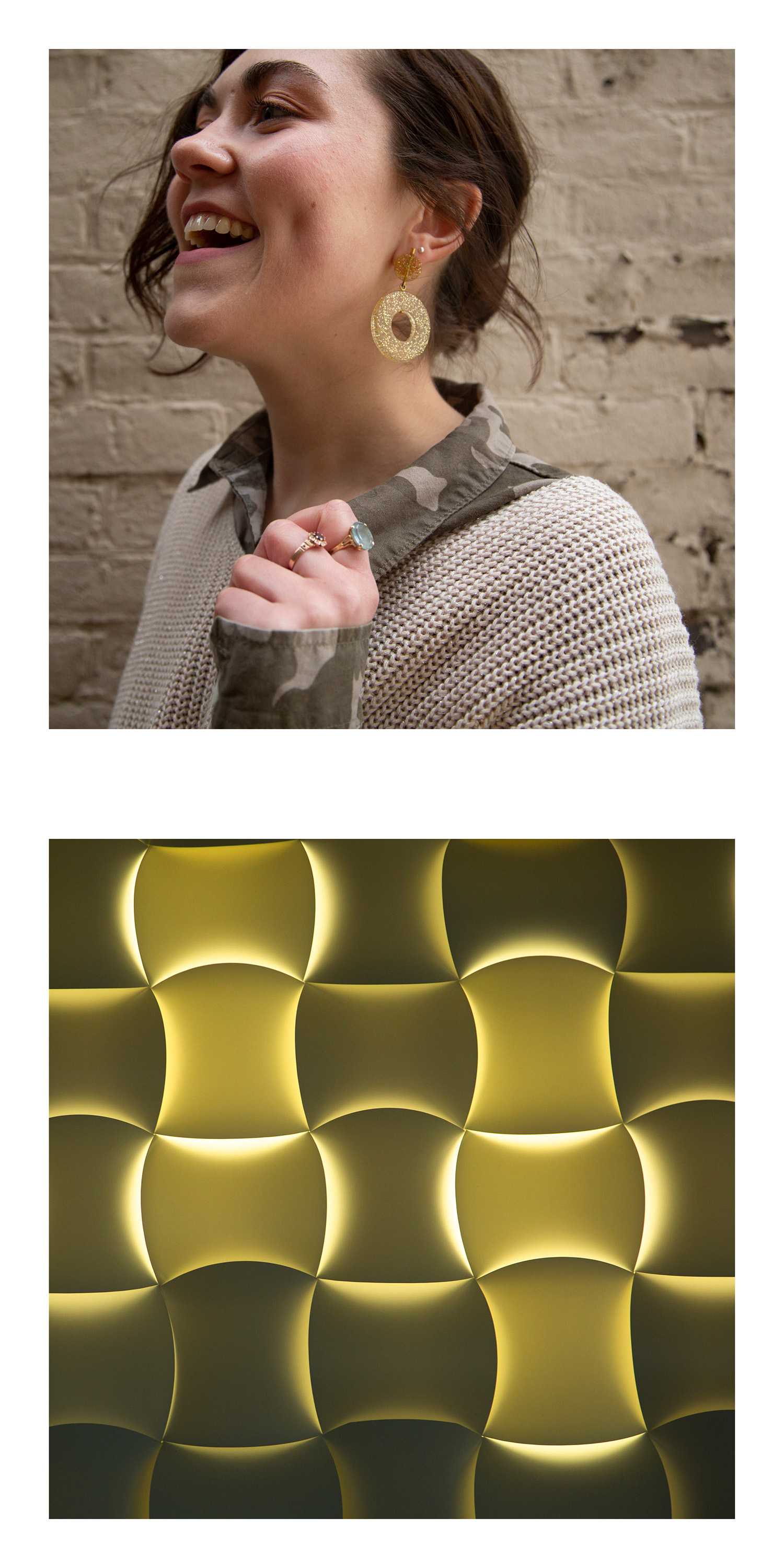 ---
WKU might try to Marie Kondo these chairs in the library, but the brightly colored cushions spark too much joy to throw out.
Do you know what else sparks joy? The outfit idea I got from these retro chairs! This brown sweatshirt and orange neck scarf combo mimic these chairs fabulously.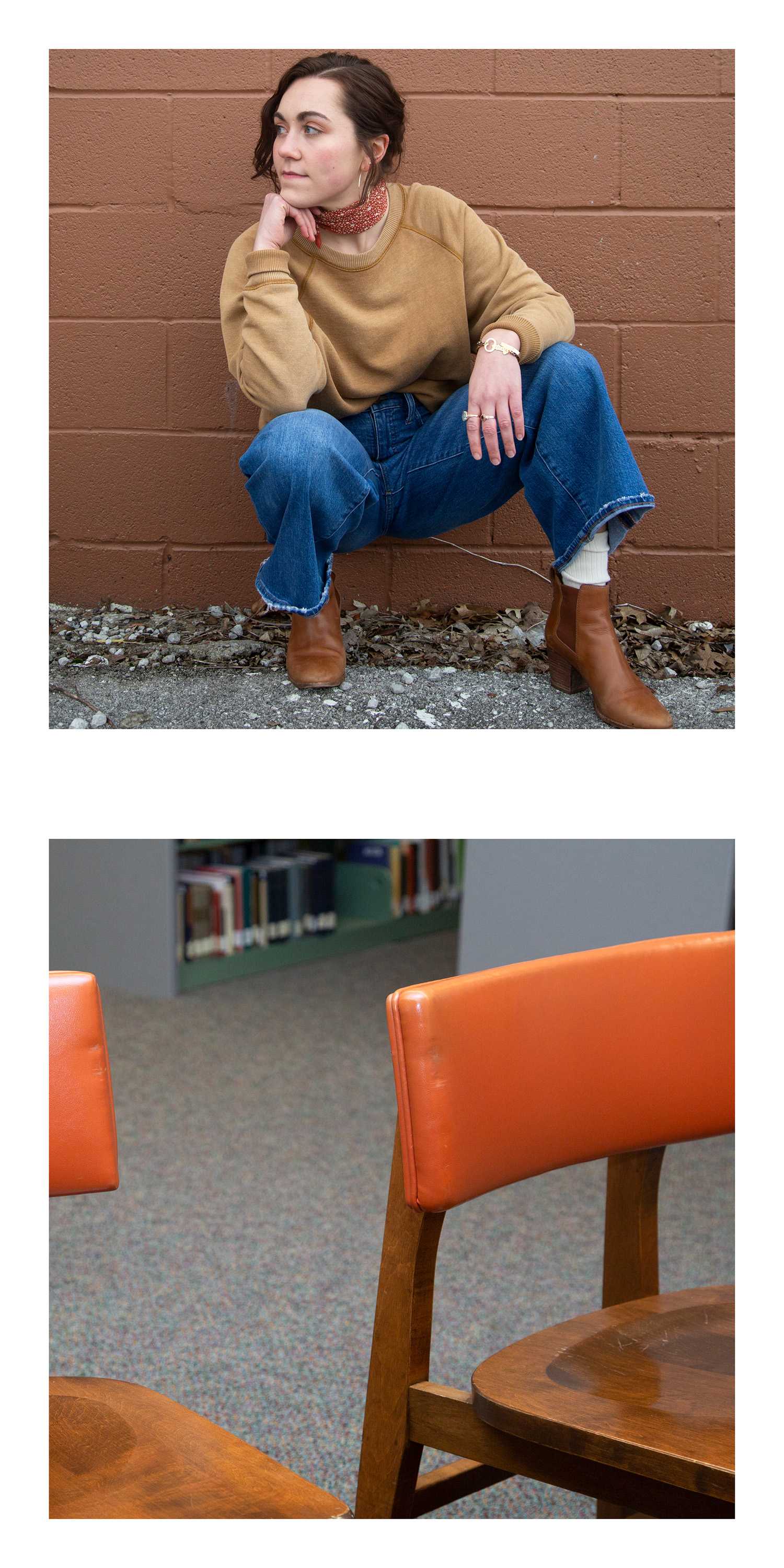 ---
When you decide to get your steps in for the day and take the stairs to the ninth floor of the library, the punch of red in the staircase is just what the fashion doctor ordered.
Keeping it simple with a gray T-shirt, black denim, black booties and the red belt as your pop of color mimics the architecture of the stairs perfectly. Believe me, everyone will be stair–ing at you and your killer outfit!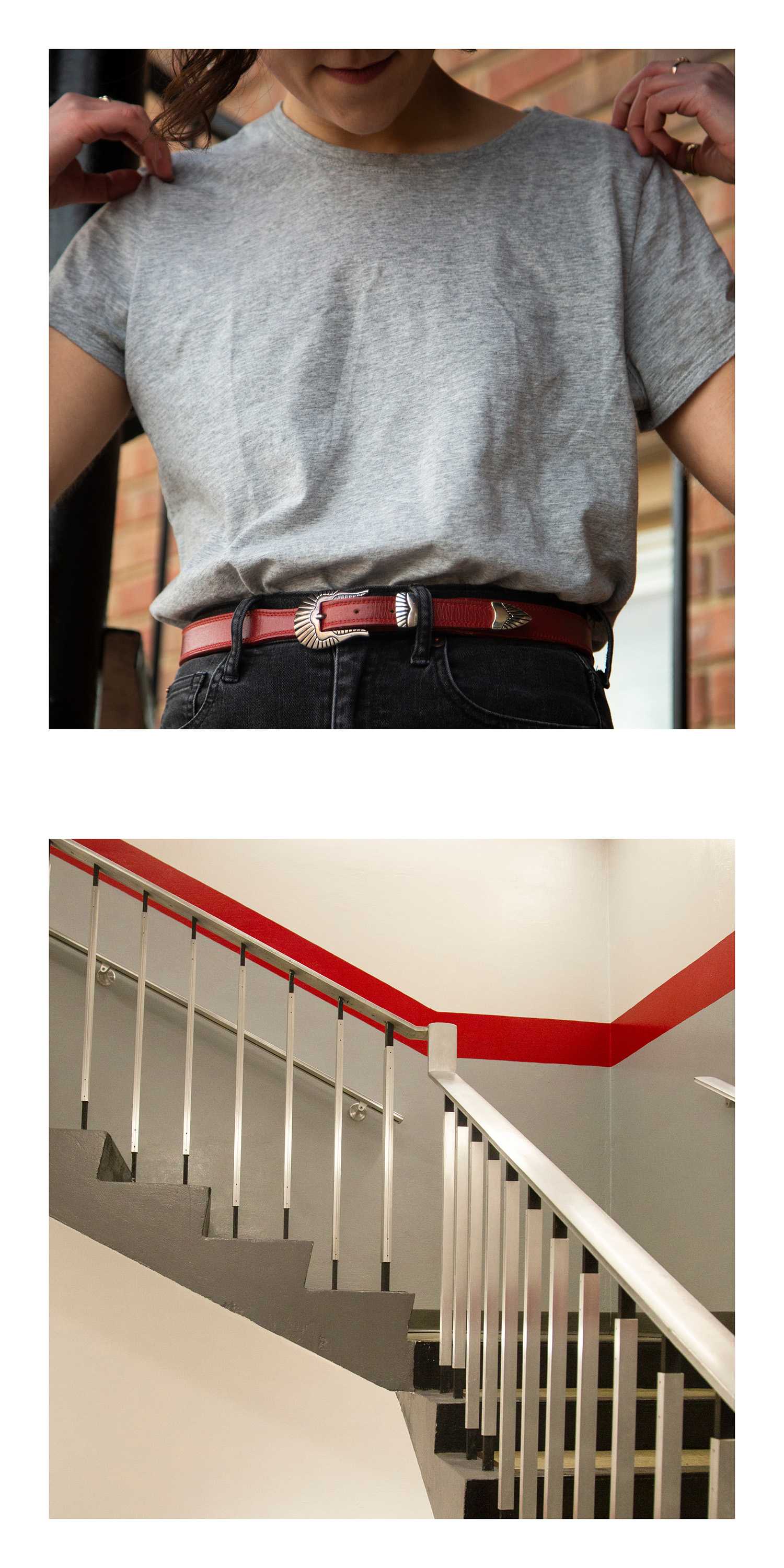 ---
The fine arts center isn't just a place to hopelessly wander trying to find your class, folks. It's chock-full of light fixtures that inspire just the right ensemble idea for your next coffee date.
The monochromatic color scheme of this light has my fashion spidey senses tingling. With a  wide leg khaki pant, cream flannel, white T-shirt and brown booties, you're bound to shine bright!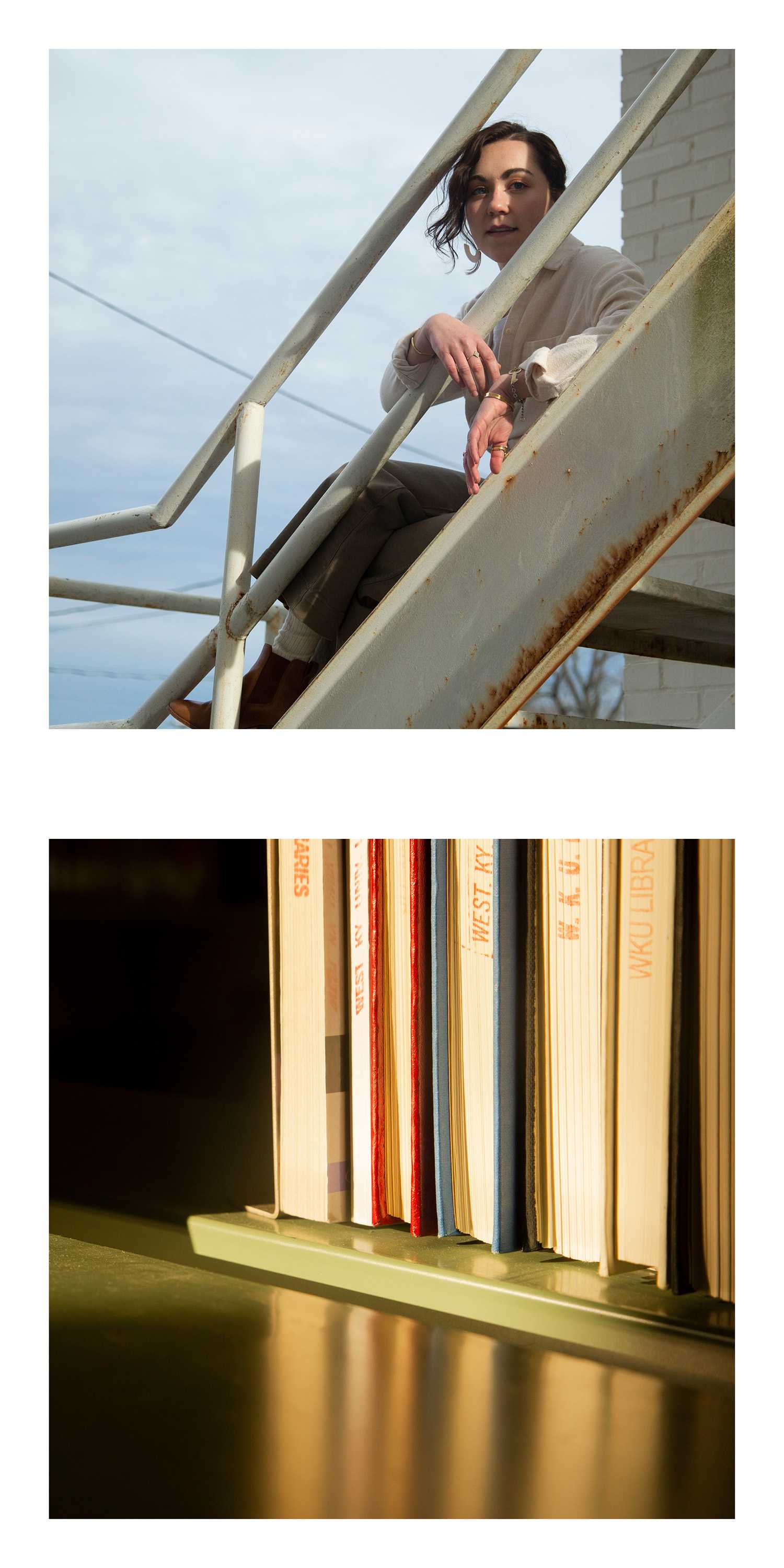 ---
While you're barreling across the street trying not to get hit by that zooming car (even if  getting your tuition paid is a benefit), I bet you failed to notice that the road serves up a tasty portion of fashion inspiration with its pop of yellow.
Gray denim paired with a white T-shirt, cream cardigan, sneakers and socks with pops of yellow will make an impeccable impersonation of the pavement!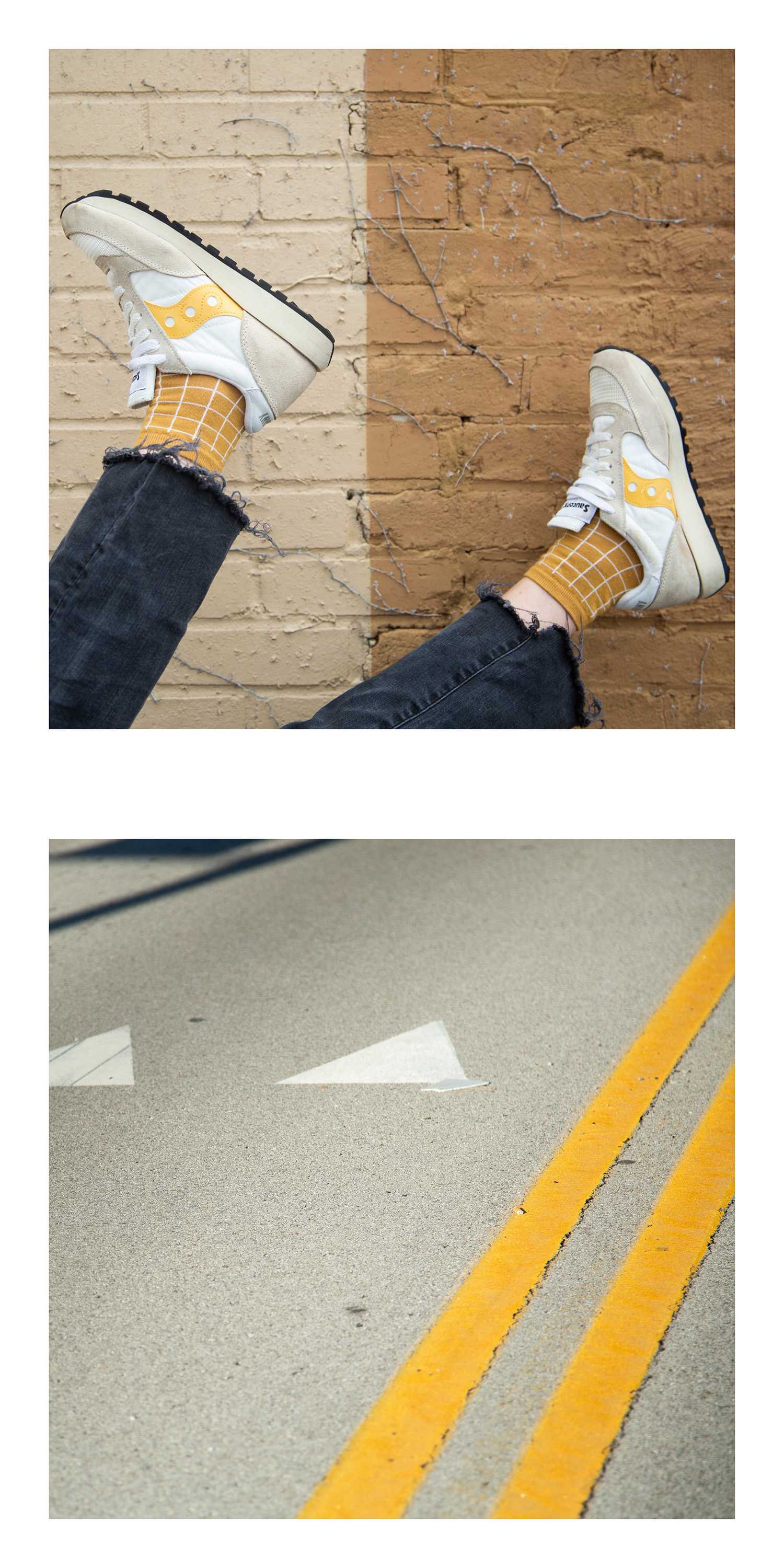 ---
So, next time you're on campus, look up from your phone and stop pinning another outfit on your "style" board on Pinterest, let your eyes wander, and maybe you'll find the fashion inspiration you've been longing for.