As Women's History Month comes to a close, it is important to remember to celebrate the accomplishments of women throughout history. Women have contributed to the literary world, from Mary Shelley's 1818 "Frankenstein," which established her as one of the most famous science fiction authors, to Michelle Zauner's 2021 "Crying in H Mart," a New York Times bestseller published in 2021. Here are 10 books written by women you can check out.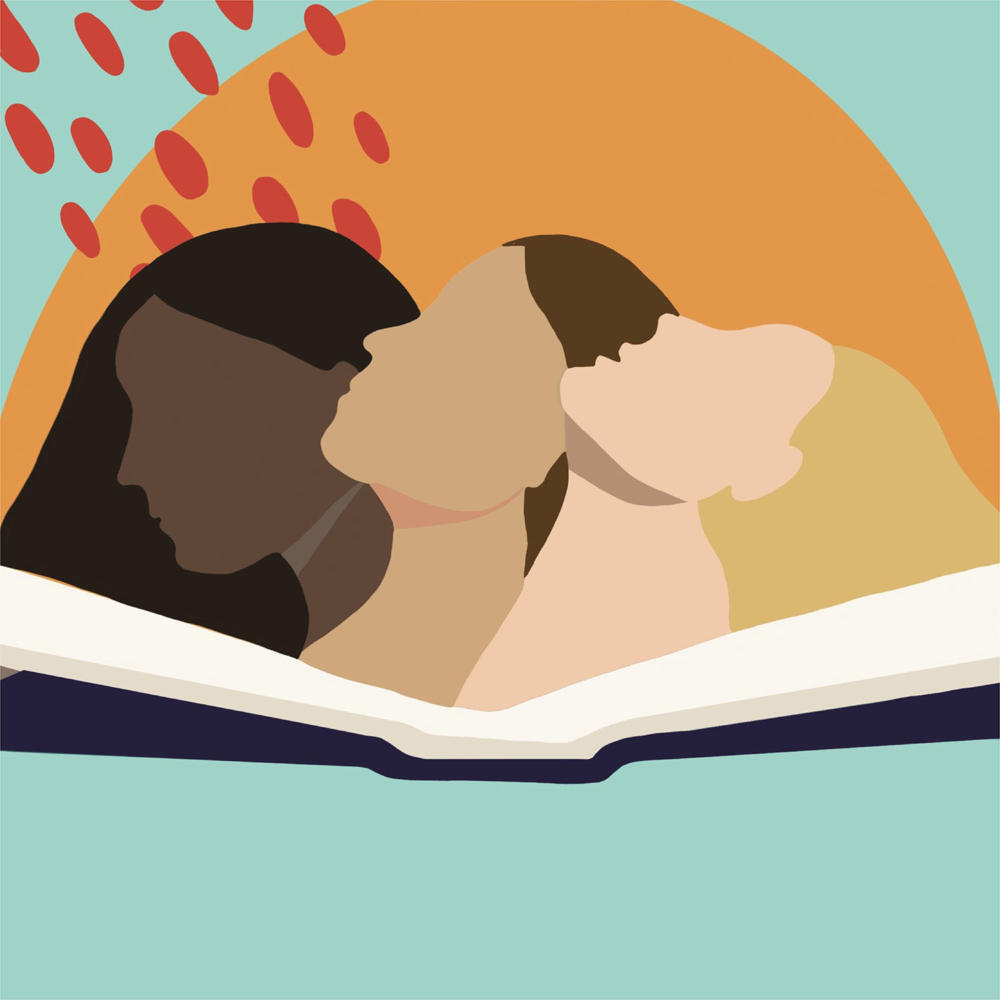 "Frankenstein" by Mary Shelley (1818)
Mary Shelley wrote "Frankenstein" when she was 18, published it when she was 20 and became the mother of modern monster horror and science fiction.
"Frankenstein" is a classic story about the dangers of attempting to defy nature and deals with topics such as forbidden knowledge and aesthetic beauty.
The story is told through a combination of written letters and chapters from protagonist Robert Walton to his sister in England. At the beginning, Walton is on a voyage headed to the North Pole when he comes across Victor Frankstein adrift at sea. After being rescued, Frankenstein tells Walton how he got there to begin with.
Frankenstein is a young chemist from Naples, Italy, born into a wealthy Genevan family. While he is intrigued and obsessed by alchemists' theories—such as the search for immortality and turning metals into gold—he later rejects them because they are outdated.
However, after his mother dies from scarlet fever, Victor throws himself to his studies and discovers a way to bring life back into non-sentient creatures. The Creature, Frankenstein's monster, tells their story, and after a series of unfortunate events, comes back to Geneva because he felt Frankenstein was the only person who had the responsibility to help him.
You can rent a copy or read it online from Helm-Cravens Library.
"Storyteller" by Leslie Marmon Silko (1981)
Leslie Marmon Silko is a Laguna Pueblo indigenous woman who grew up on a reservation in New Mexico. "Storyteller" is her collection of photography, short stories and poems written in Laguna Pueblo storytelling.
The Laguna Pueblo is a reservation in New Mexico; the reservation itself composed of six different villages. Laguna Pueblo storytelling is a format or oral tradition where each word has a story within itself, allowing the orator to tell a story within a story.
According to Silko, almost all of the photographs in the collection were taken by her father.
"He set out in 1949 to record the beauty of the elders and the beauty of the land lest they be forgotten," Silko said.
When compiling "Storyteller," Silko said that she wanted to include stories that she heard growing up alongside stories from her own imagination, and that they are both equally important.
"Old stories and new stories are essential: they tell us who we are and how to survive," Silko said.
You can rent a copy at Helm-Cravens Library.
"The House on Mango Street" by Sandra Cisneros (1984)
"The House on Mango Street" tells the story of Esperanza Cordero, a young Mexican American girl growing up in a Hispanic neighborhood in Chicago.
The story begins when Esperanza and her family move into a new home on Mango Street, to Esperanza's disdain. Despite the disappointment with her living situation, she begins taking notes of the people she meets and the places she goes.
The novel follows Esperanza as she hits puberty and starts to become aware of her identity as a woman in a patriarchal society. Drawing on aspects of her own life, Cisneros captures what life is like for a young Hispanic female minority growing up in America.
The novel deals with sensitive topics such as domestic violence, puberty and sexual harassment and has been targeted by attempted censorship, but some still believe it to be an important classroom text.
You can rent a copy at Helm-Cravens Library.
"Mama Day" by Gloria Naylor (1988)
"Mama Day" is an African-American, postmodern novel with elements of magical realism. The story is told through the point of view of protagonists Miranda "Mama" Day and Cocoa "Ophelia" Day, as well as supporting protagonist George Andrews.
The story takes place between New York City and Willow Springs, an African-American community off the coast of Georgia. Cocoa is living in New York City to pursue a career and is trying to land a job with George, a headstrong engineering entrepreneur.
The reader is taken along through their love story and learns about the mystical happenings in Willow Springs, the importance of familial African-American traditions, and how much someone as stubborn as George is willing to give to save the life of the one he loves.
"Mama Day" is an enchanting novel that explores difficult topics such as racism and colorism, while also outlining a lineage of strong, independent women.
You can purchase "Mama Day" at Barnes & Noble, Amazon or Thriftbooks.
"Rubyfruit Jungle" by Rita Mae Brown (1973)
"Rubyfruit Jungle" is a fiction novel set in the 1950's about Molly Bolt, a young lesbian growing up in the rural south. The reader follows Molly's life in her adoptive family, including her first two lesbian sexual encounters.
In the novel, Molly pushes herself academically and wins a full ride scholarship to the University of Florida. After being caught having a relationship with her college roommate, Molly is sent to a psychiatric ward by her school and her scholarship renewal is denied.
Molly then gathers up what little money she had to hitchhike to New York, with dreams of becoming a filmmaker. There, she encounters a vibrant lesbian community, and while she remains critical of the circles she finds herself in, she continues to blaze her own path.
While technically fiction, "Rubyfruit Jungle" is a coming-of-age rendition of Rita Mae Brown's own rise as a lesbian author. Brown was adopted as a newborn from an orphanage in Pennsylvania by her aunt, later moving to Ft. Lauderdale, Florida.
Like Molly, Brown hitchhiked to New York and obtained a degree in classics and English from New York University.
While "Rubyfruit Jungle" was criticized for its portrayals of masculine lesbians, it is still considered a notable piece of open literary lesbianism throughout many universities.
You can rent a copy at Helm-Cravens Library.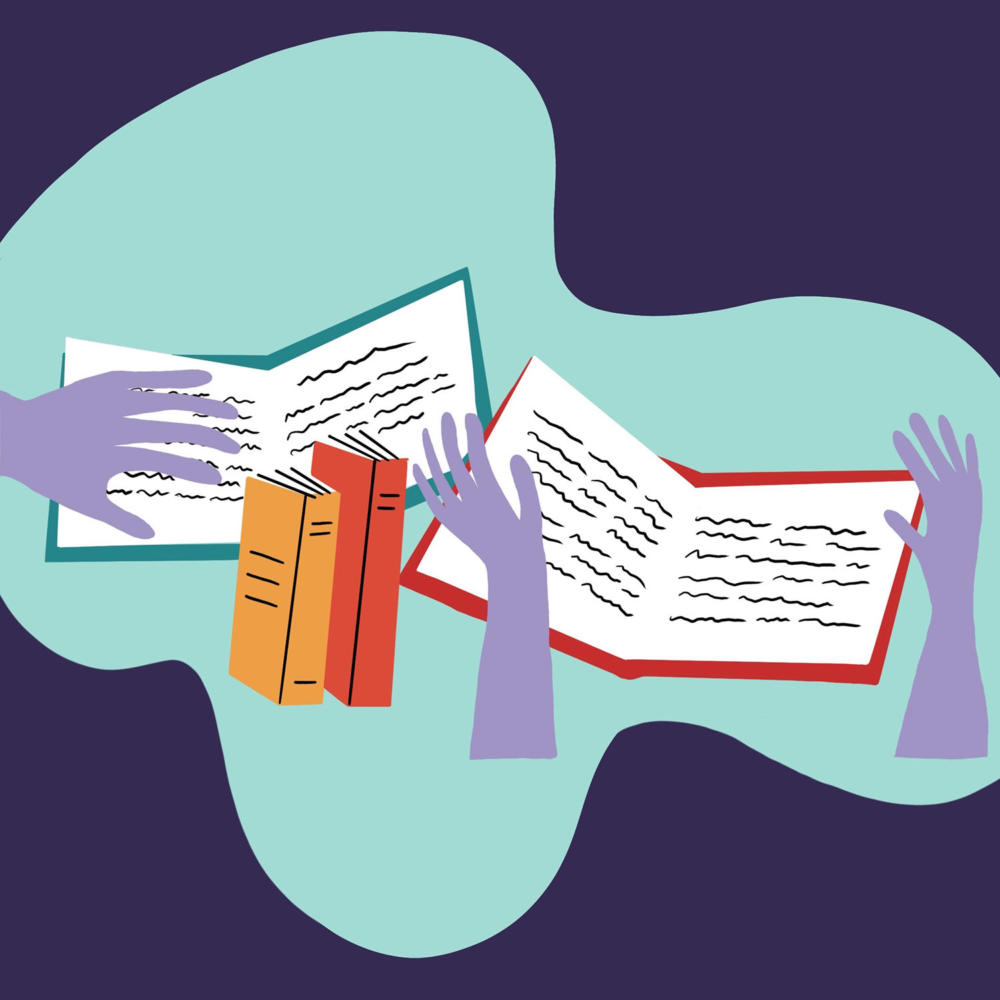 "Tomorrow Will Be Different: Love, Loss, and the Fight for Trans Equality" by Sarah McBride (2018)
Sarah McBride is a current Delaware state senator and her book "Tomorrow Will Be Different" details her story from coming out on Facebook to becoming the first openly transgender woman to hold a state senate seat.
In her 2016 speech at the Democratic Convention, McBride briefly told the story of how she met her late transgender husband Andrew, who she later learned was battling cancer. She said that Andy's belief that this country can change never wavered even in the height of his terminal illness.
"Today in America, LGBTQ people are targeted by hate that lives in both laws and hearts. Many still struggle just to get by. But I believe tomorrow can be different," McBride said at the end of her 2016 speech.
At a time when banning books is at its highest for the LGBTQ+ community, Mcrbide's memoir is a heartbreaking yet uplifting story from someone who holds such a place of power.
You can rent a copy at Helm-Cravens Library.
"When the Men Were Gone" by Marjorie Herrera Lewis (2018)
Marjorie Herrera Lewis is a Santa Fe, New Mexico native and the first female sportswriter for Fort Worth Star-Telegram, a previous sportswriter for the Dallas Morning News and the author of "When the Men Were Gone."
"When the Men Were Gone" is a historical fiction novel following Tylene Wilson, a female football coach in Brownwood, Texas, during World War II. Wilson is in her late 30s when she steps in as a high school football coach after the male coach was enlisted.
In the story, Wilson faces opposition to her decision both from her own team and the people in her community. She also deals with factual, historical events, such as the 1909 Zephyr tornado and the aftermath of segregated Army divisions from World War I.
The novel is based on the real Tylene Wilson who coached one season of football during World War II. After the football season was over, Wilson went back to her job as teacher. She taught in Brownwood for 22 years, and then spent the last 18 years as a principal.
You can purchase "When the Men Were Gone" at Barnes & Noble, Amazon or Thriftbooks.
"The Lost Apothecary" by Sara Penner (2021)
"The Lost Apothecary" is a historical fiction novel that takes place within two timelines: 1790's London and present-day London.
The story features Nella, a healer, who is now using her knowledge to sell poisons to women who would do anything to liberate themselves from the men who have wronged them.
However, there are two rules: the poison must never be used to harm another woman and the names of the murderer and her victim must be recorded in the apothecary's register.
When Nella's newest customer turns out to be 12-year-old Eliza, an unlikely friendship unfolds that threatens to dismantle the empire Nella has created.
In present-day London, Caroline Parcewell spends her 10th wedding anniversary alone after she finds out her husband has been cheating on her. When she finds an old vial in the river, she discovers that it's a link to the unsolved murders that dominated London two centuries ago.
"The Lost Apothecary" is an entertaining novel for anyone wanting a page-turning revenge and mystery story.
You can purchase "The Lost Apothecary" at Barnes & Noble, Amazon or Thriftbooks.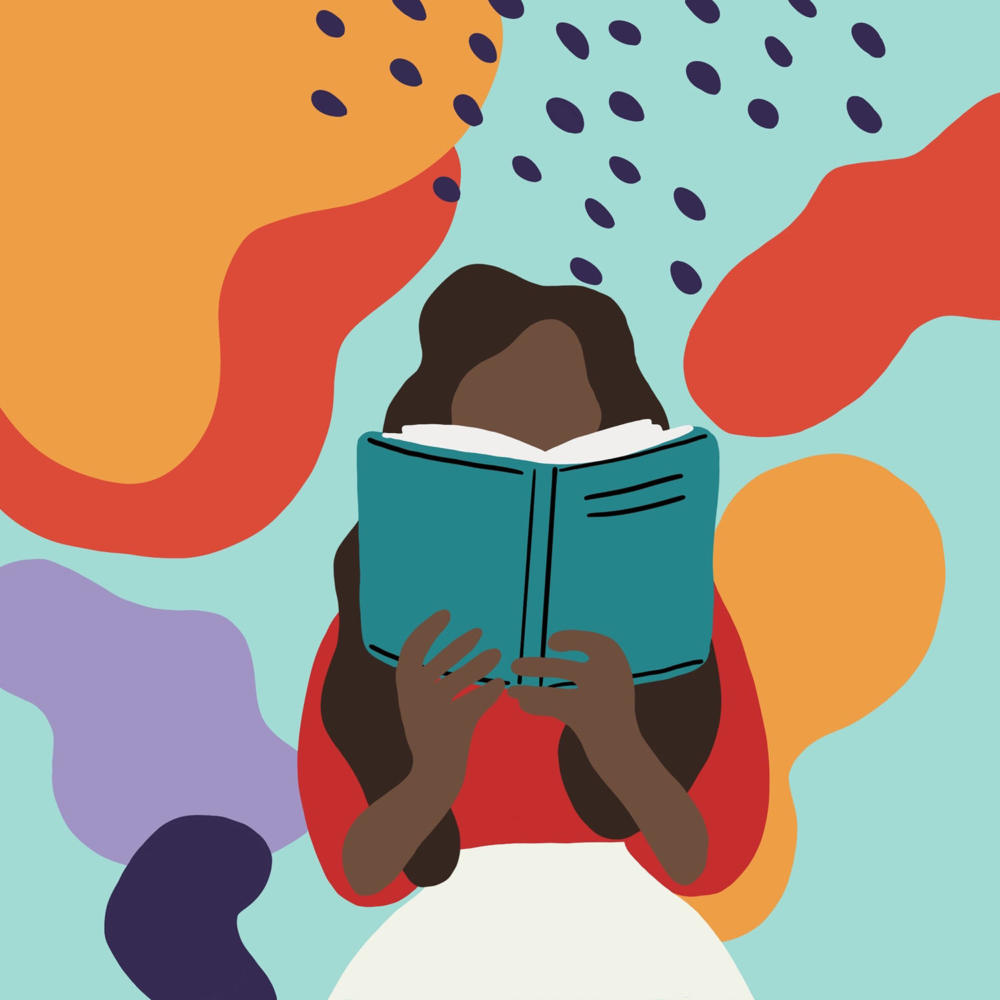 "Crying in H Mart" by Michelle Zauner (2021)
Michelle Zauner is the lead singer of the alternative pop band Japanese Breakfast and author of her debut memoir "Crying in H Mart."
"Crying in H Mart" details Zauner's battle with grief after losing her mother and aunt to cancer. Zauner is biracial and has a Caucasian father and a Korean mother, and she said that her mom was the "access point" for her Korean legacy.
Through a story of familial love and classic Korean cuisine, "Crying in H Mart" is Zauner's way of sharing the story of her mother, the beginning of her music career and her search for identity.
"Crying in H Mart" was published about a month after the 2021 Atlanta spa shootings. The Atlanta spa shootings are a combination of three shootings that happened at different spas and massage parlors in Atlanta, Georgia.
Zauner published a memoir that focuses on Korean culture during the height of the xenophobia towards Asian people that worsened during the COVID-19 pandemic.
You can purchase "Crying in H Mart" at Barnes & Noble, Amazon or Thriftbooks.
"You Made a Fool of Death with Your Beauty" by Akwaeke Emezi (2022)
"You Made a Fool of Death with Your Beauty" is a romance novel about protagonist Feyi Adekola's journey into joining the dating world again.
Five years after the death of her true love, artist Feyi decided to slowly come back to the dating scene after being encouraged by her best friend Joy. While Feyi isn't looking for anything serious, a stranger she met at a rooftop party tells her she can have anything she wants.
Soon, Feyi is showered with exotic trips and cuisines, and begins to feel like she actually met someone she could settle down with. The only problem, however, is that she can't keep her eyes off someone who is absolutely off limits: the stranger's father.
Akwaeke Emezi, the author who wrote "The Death of Vivek Oji," wrote a story about grief, the healing journey and the ability to choose love in this novel.

You can purchase "You Made a Fool of Death with Your Beauty" at Barnes & Noble, Amazon or Thriftbooks.