WKU's Chemistry Club created ice cream using liquid nitrogen at Kelly Thompson Hall on Thursday, Aug. 31 for its first meeting of the year.
This is a yearly event for the club and is usually the one with the highest attendance, Rory O'Connor, the club's president, said.
O'Connor, a senior from Mount Washington, majors in chemistry with minors in biology and entrepreneurship. She said she combined milk, heavy cream, vanilla and sugar and stirred the ingredients as the club's vice president, Madison Payne, poured liquid nitrogen.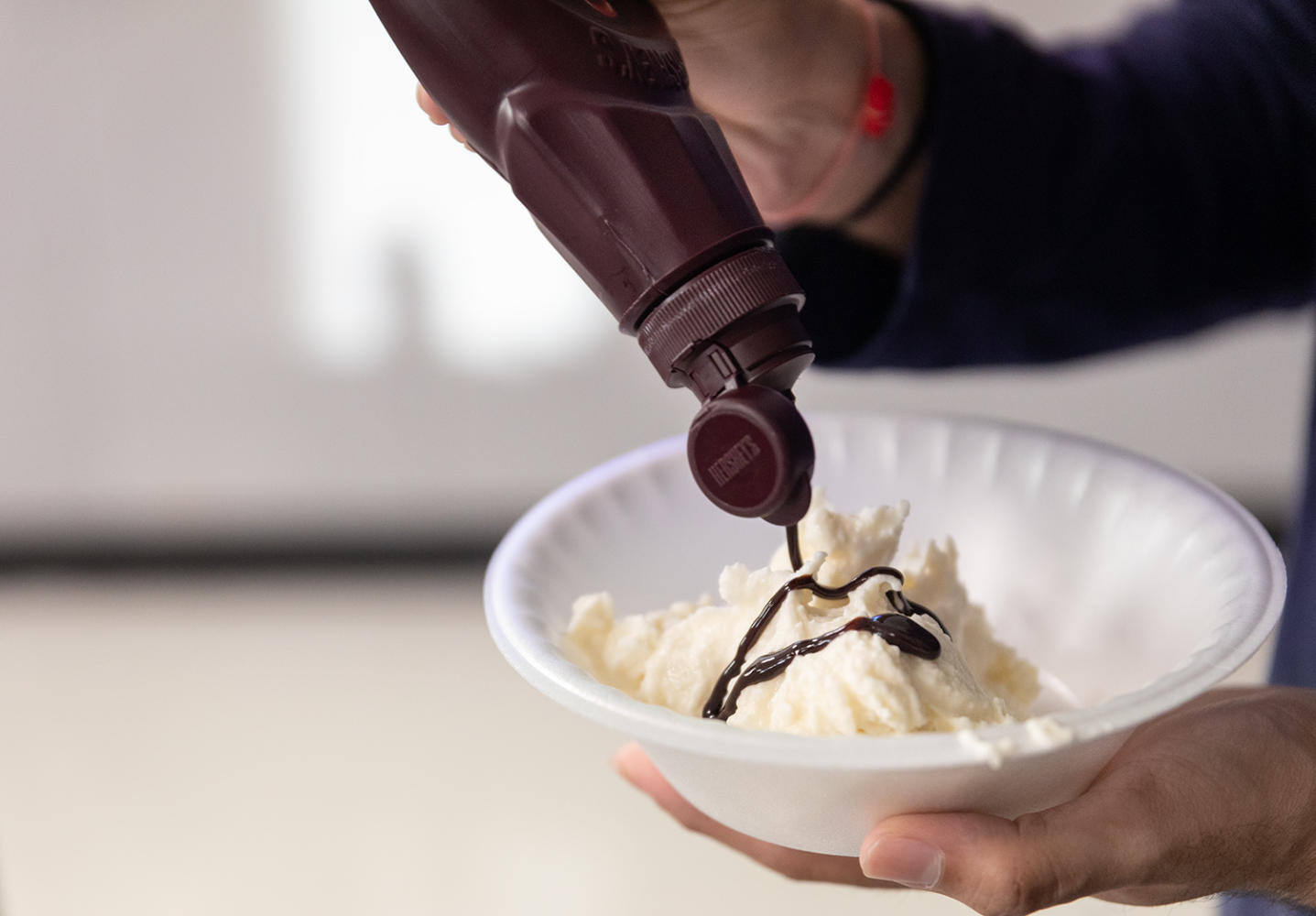 Payne said Chemistry Club has been doing this event since long before she started attending WKU.
O'Connor wore protective eyewear and gloves while she was stirring, as the liquid nitrogen is so cold that it hurts to touch. She said the first batch of ice cream froze too quickly.
"We put way too much in there," O'Connor said. "But it's a lot of pouring and stirring; we figured this out after the first time."
Barbourville junior Madison Payne is majoring in biochemistry. She was in charge of pouring the dewar of liquid nitrogen into the mixing bowl.
"It's sublimating, so it goes from a liquid to gas really quickly," Payne said. "It's just gonna evaporate out and nitrogen is freely abundant in the atmosphere that we breathe all the time, so it's not really a big hazard."
She added that while the final product is a different texture compared to traditional ice cream, it's still flavorful.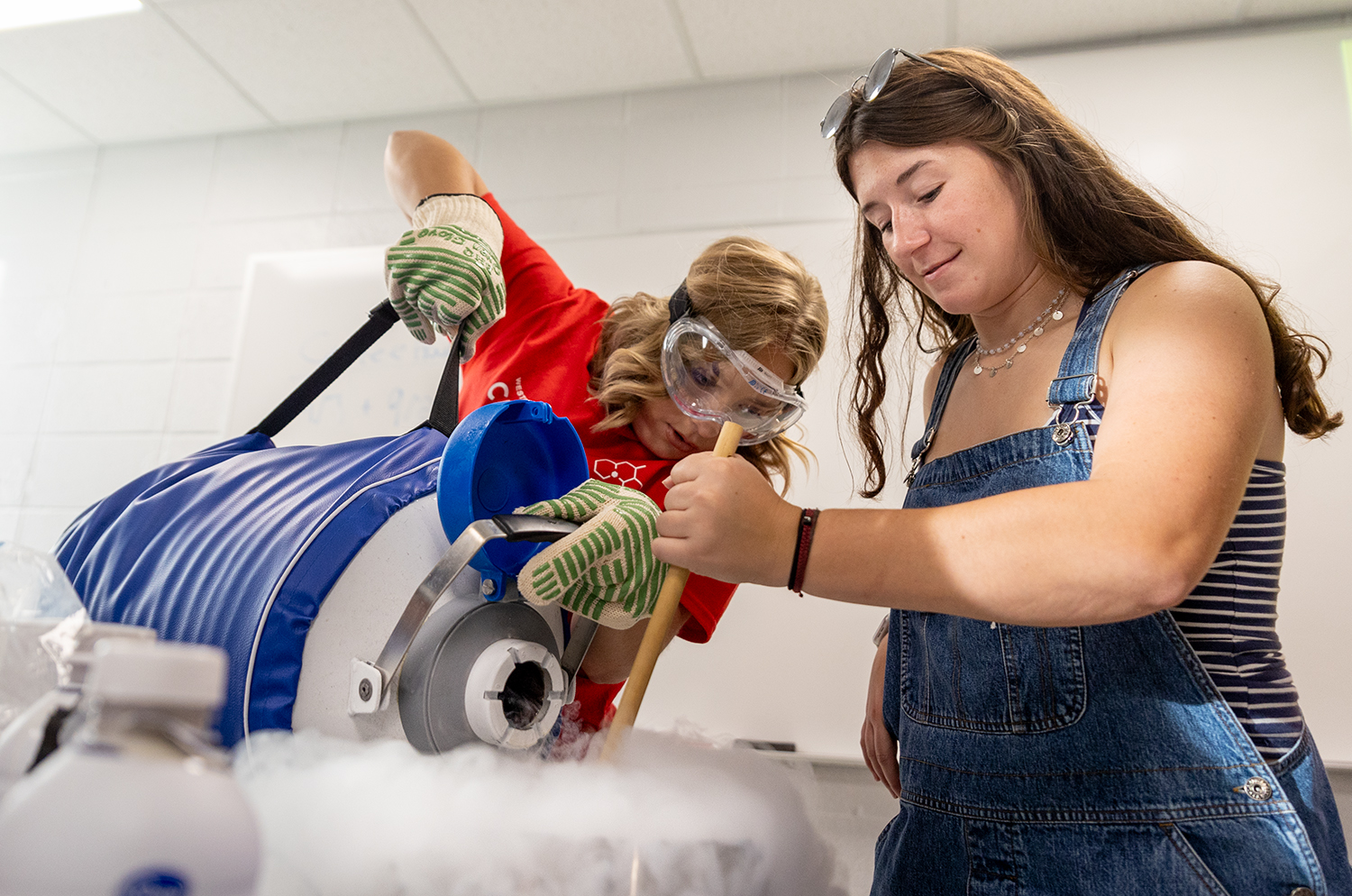 Lei Li, who has a doctorate in organic chemistry, is the club's faculty advisor. Li, an assistant professor teaching organic chemistry, is starting his second year at WKU. He explained how the liquid nitrogen absorbed energy from the environment to turn the liquid ingredients into solid ice cream. He said the temperature of liquid nitrogen is usually 320 Fahrenheit below zero and is one of the coldest things that can be used at WKU's research labs.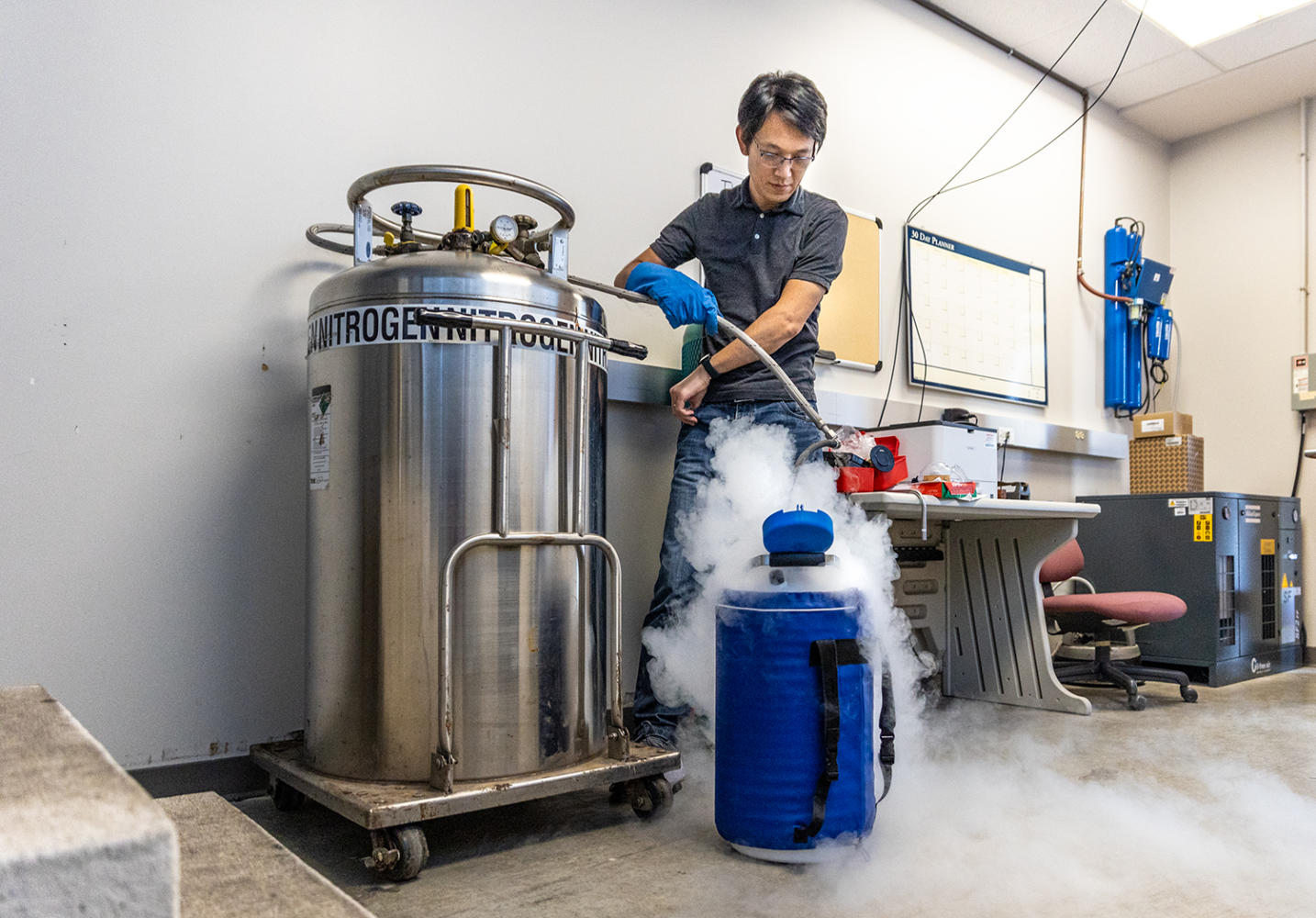 "It's a little bit of a different texture than what you're used to with ice cream, but it's pretty good," Payne said.
O'Connor said Chemistry Club will be doing events all year, including tie-dyeing shirts at its meeting on Sep. 14, and the club will collaborate with Big Red Rocketry in the future.
The club meets on alternating Thursdays, and on Thursdays that the Chemistry Club does not meet, Li said it hosts a coffee hour for students and professors.
"We have good communication between the students and the faculty," Li said. "We can help the students feel better about the chemistry department and also help the faculty know better about our students."
Payne said this is a good way to get to know professors.
"If I wasn't involved in the Chemistry Club, I wouldn't know the professors the way that I do," Payne said.
O'Connor joined as a freshman and was secretary her sophomore year. This is her second year as the club's president.
"It's a lot of just having fun and getting to hang out with your fellow chemistry, biochemistry and biology majors," O'Connor said.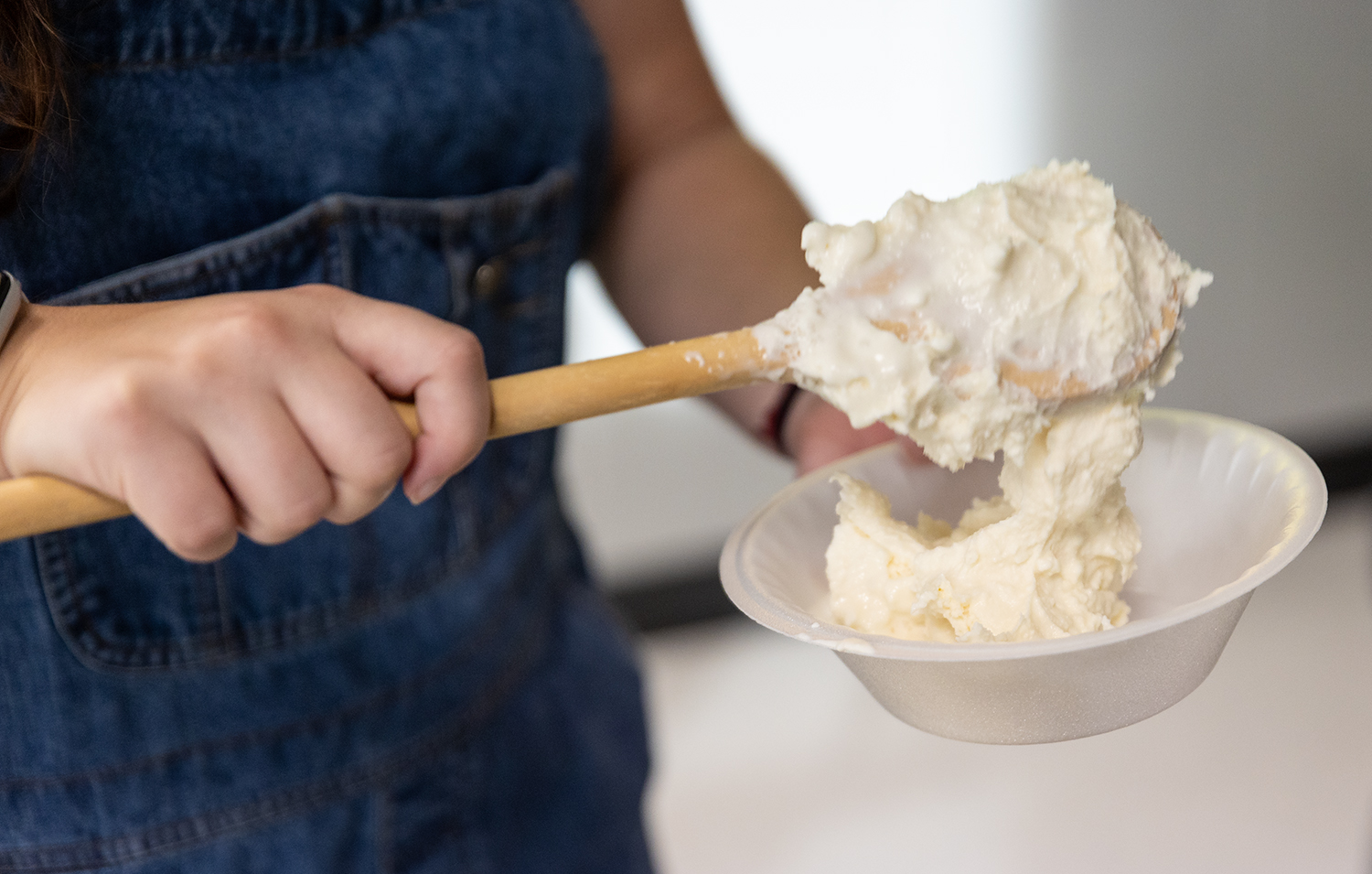 However, O'Connor said the club is not just for STEM majors.
"Anybody can show up to the club if they want to. You don't even have to like chemistry," she said. "It's not a lot of chemistry despite what the name says."
Payne said the reason why she came to WKU was because she competed in a science olympiad that the Chemistry Club hosted when she was younger. She is also the Student Government Association senator for the Ogden College of Science and Engineering. She said she wants the club to grow.
"It's not as big as it once was and we're really trying to help improve it," Payne said. "I've been inviting everyone because I'm like, 'Who doesn't want ice cream?'"