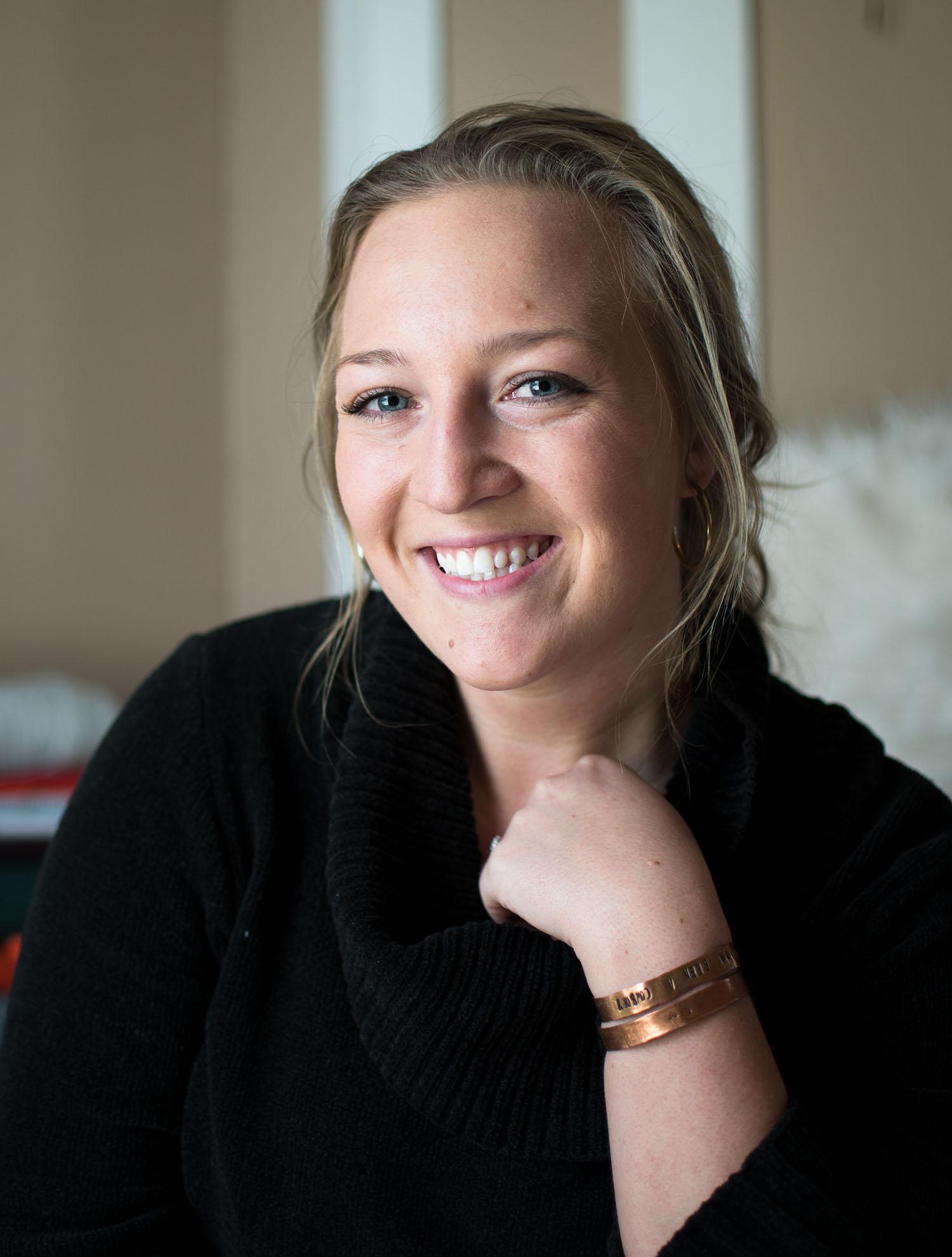 ABBY WYNN
@armcandyplz
---
On a clear day in March, Abby Wynn, a senior from Gallatin, Tennessee, worked to flatten an old copper refrigeration pipe with a hammer on her back porch.
"My neighbors hate me," she said as she laughed at the sound of the hammer against the metal.
On the table in the middle of the porch, there was a bucket full of handmade copper bracelets with sayings such as "Be kind," "Born and Raised," and one of Wynn's favorites, "I shoulda been a cowboy." One bracelet on the table held a special meaning for Wynn. The double-wrapped cuff is stamped with Wynn and her fiance's initials along with their anniversary. The year had been stamped as "200P" instead of 2009.
"A happy accident," Wynn said.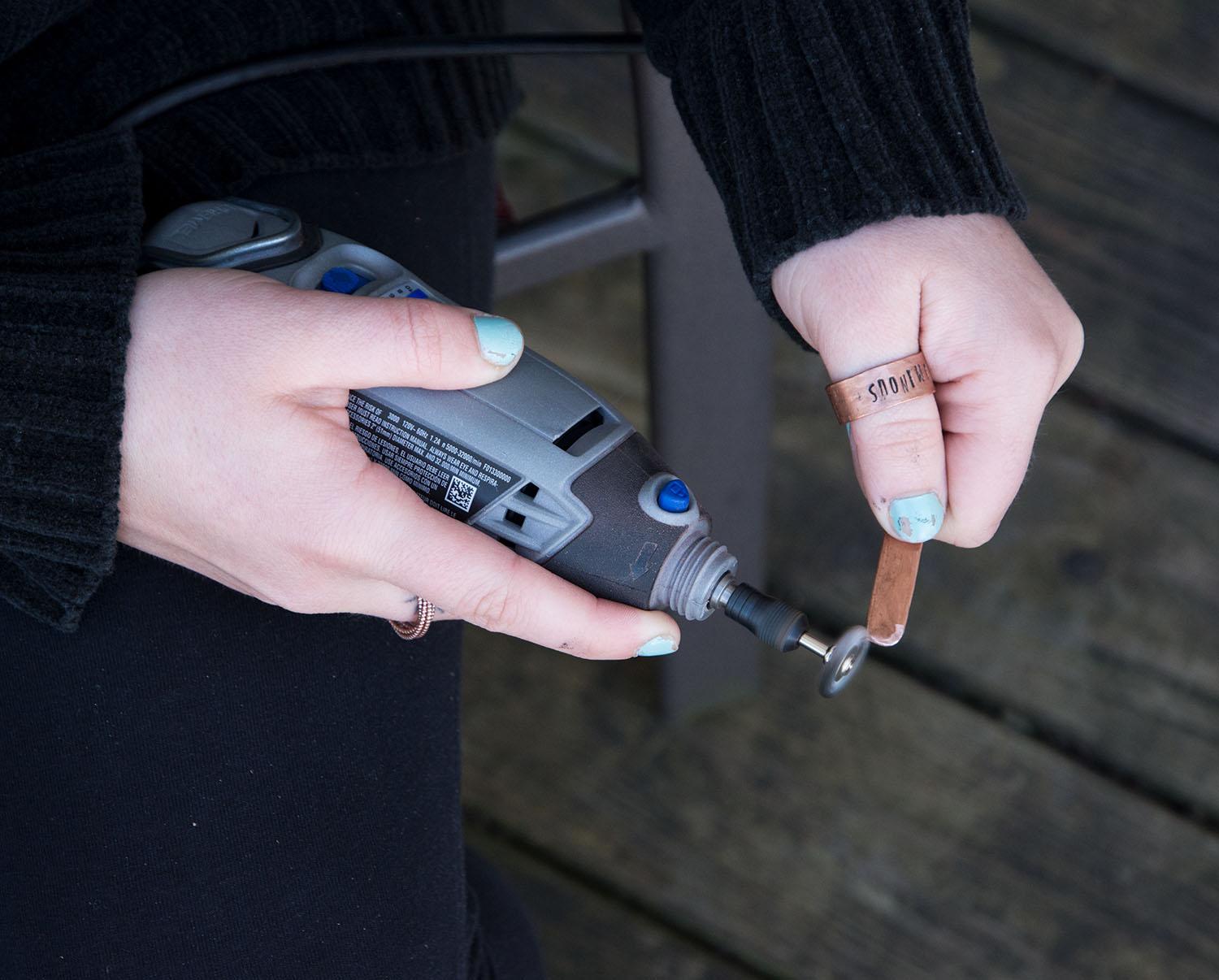 For the past three years, Wynn has studied at WKU while also selling her handmade bracelets on Instagram at @armcandyplz. Wynn taught herself how to make handmade bracelets after purchasing some from another seller in her hometown.
After flattening the refrigerator pipe, she started the lettering. Wynn said her favorite bracelets to make are the ones with funny sayings, like "Mondays are for margaritas." Most of her clients make requests like special dates or loved ones' names and birthdays. Once the lettering is finished, she puts dye over the stamped letters and shapes the cuff to wrap around the wrist.
As an elementary education major, Wynn has learned to juggle class work and her bracelet commissions. She says that at times it's still difficult, but her craft gives her an outlet.
While flattened silver bracelet cuffs are sold at craft stores, Wynn likes the rugged look that the copper pipe has. She says that the process is "messy" and that people get nervous as they watch her make the bracelets, but patience is key.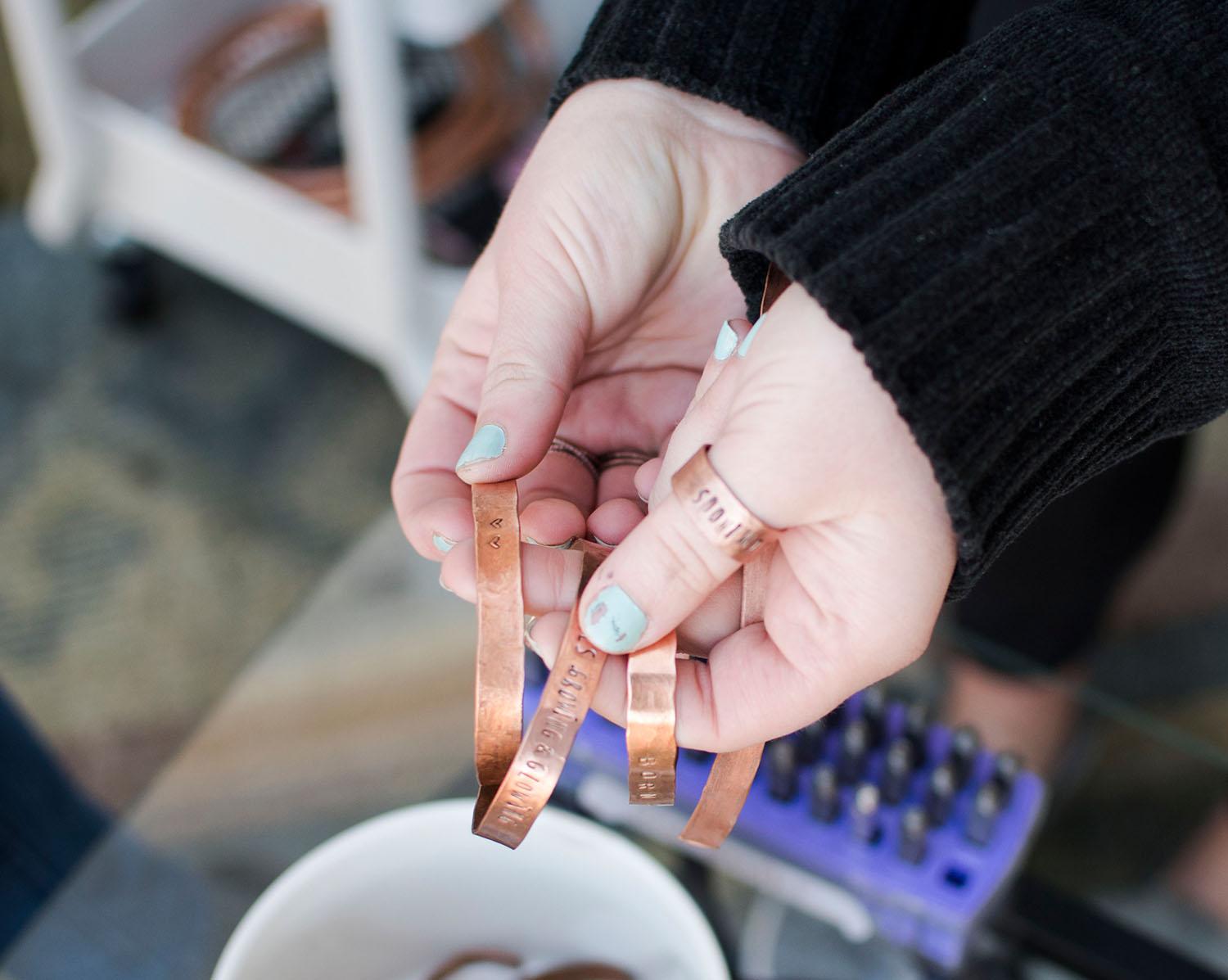 As a college student, Wynn also said she understands many students have limited income, so she keeps her prices low in order to make sure her bracelets are available for those on a budget.
"I'm a penny pincher," Wynn said. "I'm not going to spend $20 on something that's not going to feed me or pay my rent."
In the future, Wynn said she hopes to further her brand and get her name out into the art scene. One of her goals is to branch out and sell her work at an art show.
"I'm up for anything," Wynn said.