Anni Smith is a digital artist from Corbin who is challenging society's standards through interstellar and inclusive art. Smith, who uses they/them pronouns, is currently creating a coloring book to help normalize body acceptance.
"Illustrating certain bodies does normalize them, and just seeing yourself in art and stuff does wonders for how you feel about yourself," Smith said.
Smith said their coloring book will feature "queer monsters" with different body types. Smith, who identifies as nonbinary, hopes to normalize body acceptance by drawing characters with bodies of every kind.
"I want to make something that people can just take home and continuously enjoy," Smith said.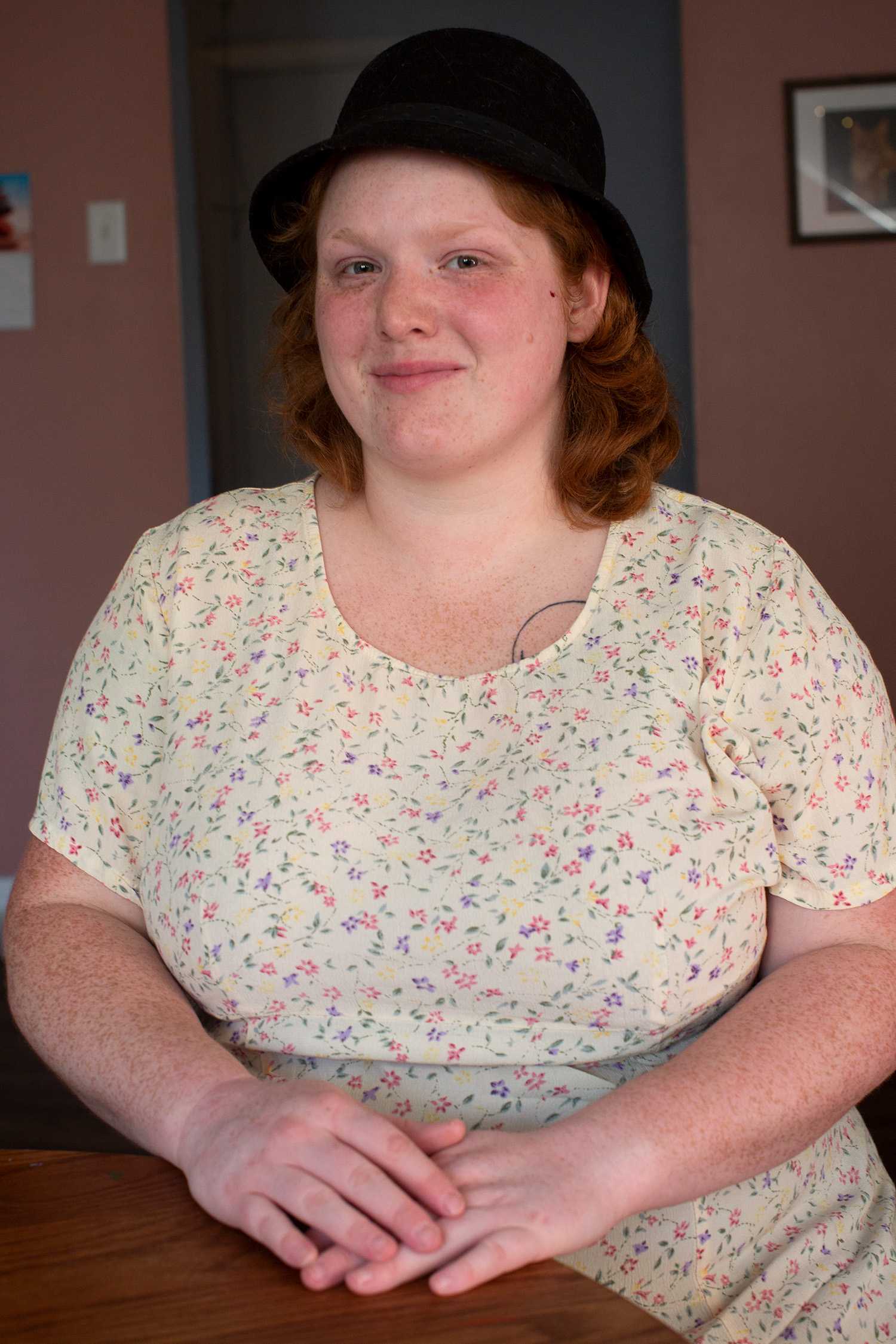 Smith said the goal for the coloring book is to normalize bodies. Smith said they do not consider their art to be body positive art, because they define body positive art as art depicting a person having a body positive experience, while their illustrations are people and monsters "being who they are with what they got." Rather than using the term body positive, Smith has come up with a different phrase to represent what they do.
"I call it 'holding space for our bodies,'" Smith said.
Smith said body acceptance is something they have had issues with before. After struggling with an eating disorder, Smith began taking care of themself again and started to appreciate their body.
"I like my body, I do lots of things with my body, things that I enjoy, and I need to, like, respect it and keep on living my best life," Smith said.
Smith said they want to have a "mission" with their art. Aside from body acceptance, spreading awareness about mental illness is another important mission for Smith.
Smith, who has been diagnosed with clinical depression, started creating the illustrations for their zine "Sad Thoughts" before they had the idea to make them intofor a zine. Smith said the illustrations were a way to create and cope with their depression instead of being self destructive. "Sad Thoughts" is about a character with mental illness.
View this post on Instagram
After creating the illustrations, Smith had the idea to create the zine in order to spread awareness for mental health issues.
"There needs to be more awareness about this and there needs to be like less stigma about talking openly about (mental illness)," Smith said.
Smith sold "Sad Thoughts" at a pop-up they organized at Little Fox Bakery downtown on March 15. This was Smith's first time organizing a pop-up, a temporary art event, and said they would like to organize another one in the future.
Allison Taylor of Little Fox Bakery said the pop-up was well attended and received a positive response from the community.
"Guests who attended seemed to have a great time not only shopping but also chatting with the makers and artists about their works," Taylor said in an email. "Everyone who set up shop that night made a point to say how much they had enjoyed the night before they left."
Jenna Settle, creator of Flourish and Frenzy, was one of the vendors at the pop up. Settle sold her handmade planters.
"There was a wonderful turnout, and the energy surrounding the event was positive and upbeat," Settle said in an email.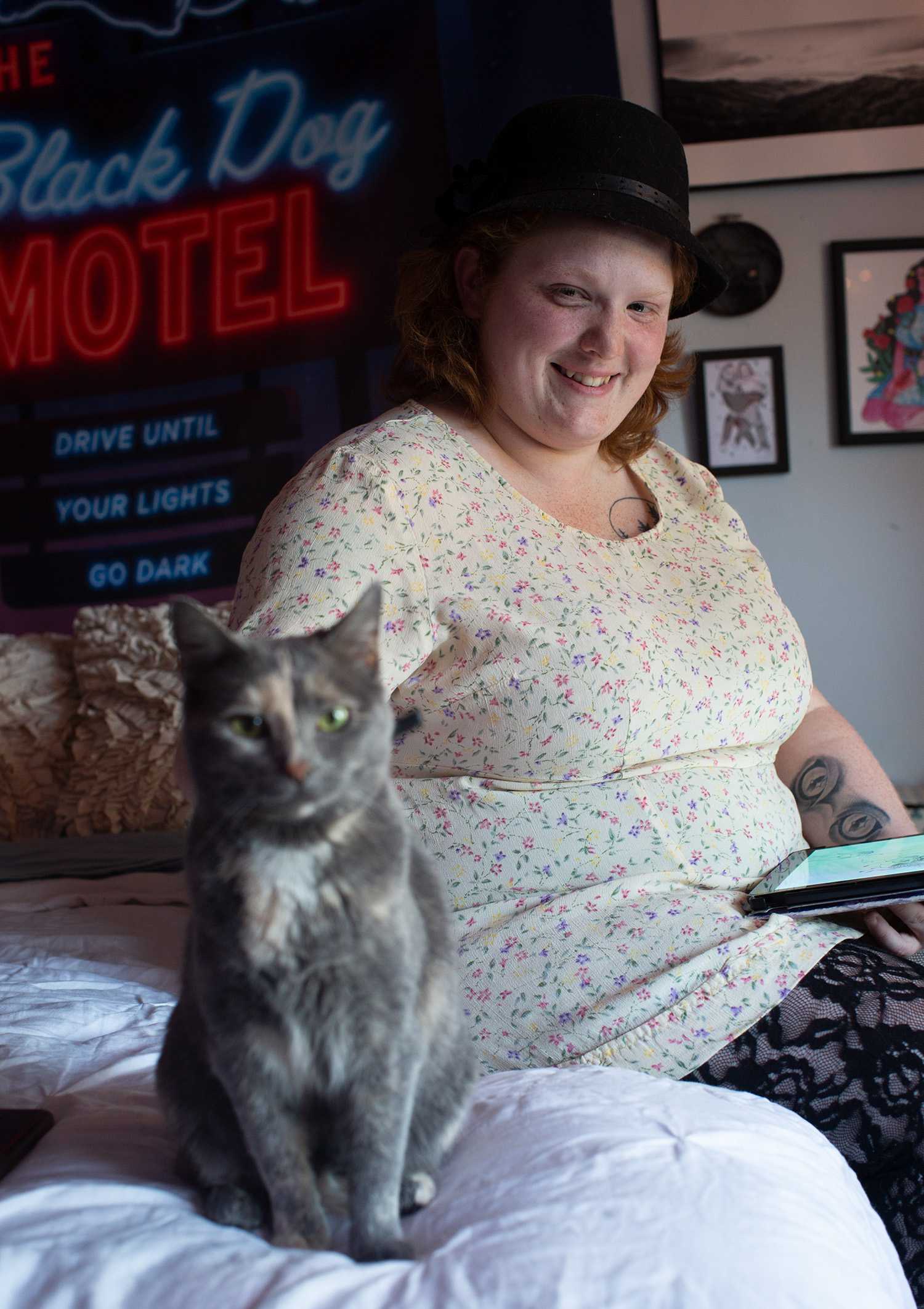 Along with organizing the pop-up, Taylor also admires Smith for their role in the art community.
"I'm incredibly proud of them, not only for their growth as an artist but also for what they bring the art community here in Bowling Green and their wild support of the artists around them," Taylor said. "It's people like Anni that keep our arts community thriving."
Smith said they plan on finishing the coloring book by the fall. They will still be posting some of the illustrations from the book on their Instagram @cosmically_crying. Smith's art is also always available on Society6 and Etsy.