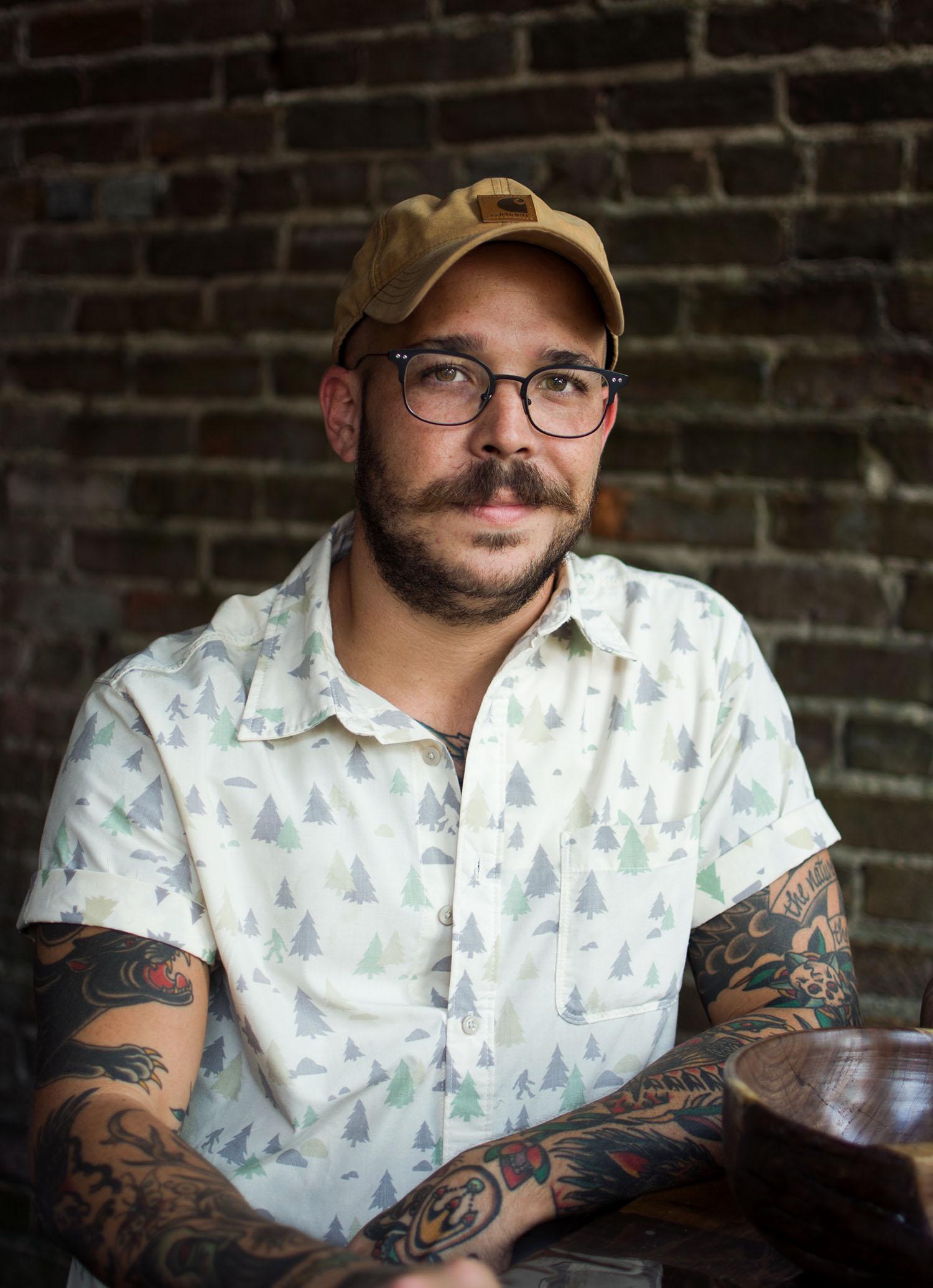 Community Creators is a look into the people shaping Bowling Green's creative community.
---
BENJAMIN FOX-EZELL
The Walking Shed
---
Sitting with friends in the courtyard of Spencer's Coffee, drink in hand, Benjamin Fox-Ezell looks right at home.
"You'll probably be here a lot," the Auburn native laughed when he heard our meeting was my first time visiting the coffee staple.
The outdoor countertop bar which Fox-Ezell made himself, displays some of his current works-in-progress, including bowls, wine stoppers, and ornaments.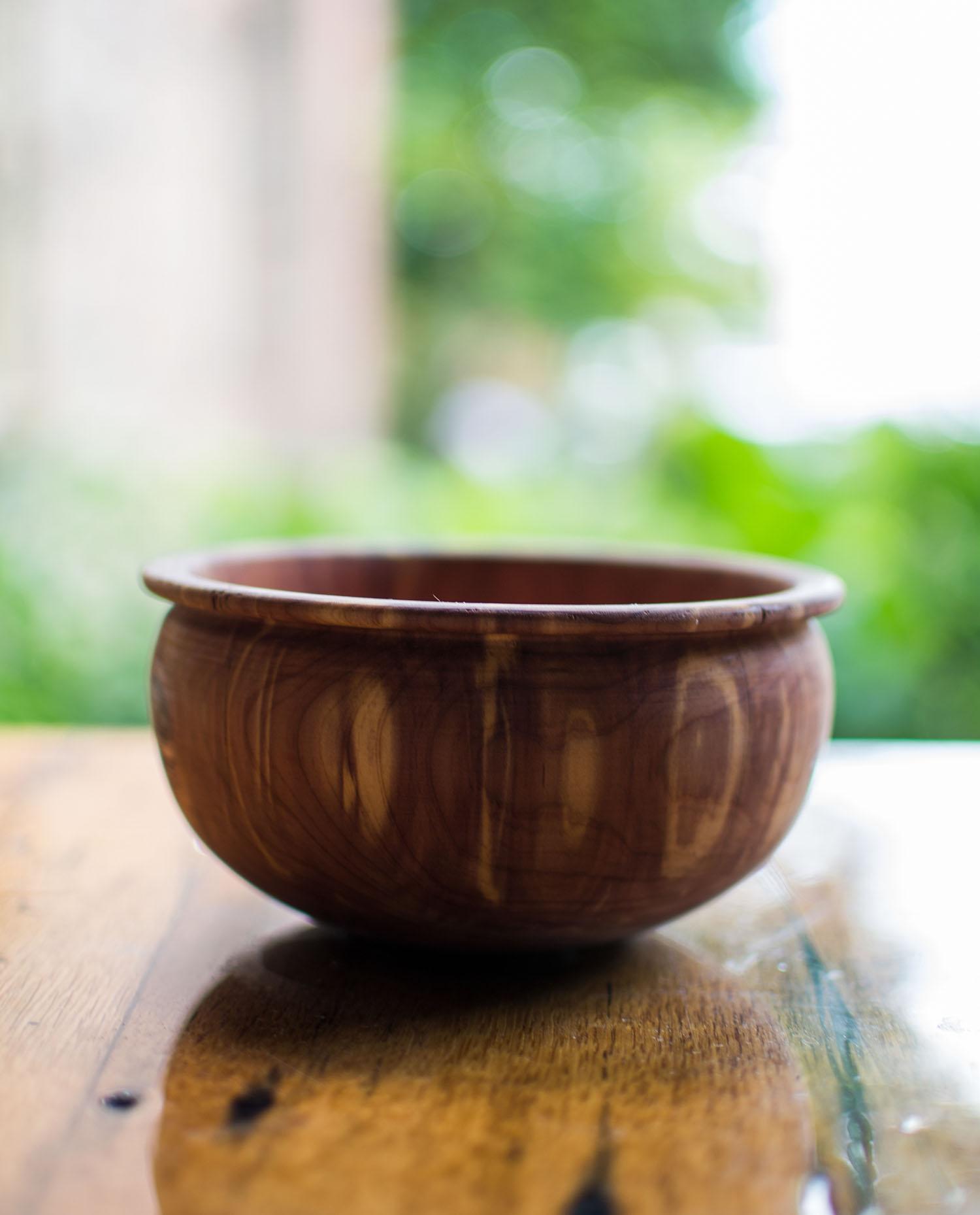 His style of woodworking is commonly referred to as "turning work" because of the rotating lathe involved. Fox-Ezell compares the process to "adult Legos." Moving slabs of persimmon, cherry or walnut along a rotating lathe, which he acquired from his uncle, Fox- Ezell creates pieces ranging from tiny Christmas ornaments to pieces of furniture.
Originally an anthropology major at WKU, he made the choice to break away from the traditional college life as a junior. Since then, he has made a name for himself through his turning work. In addition, he has worked at Spencer's Coffee as a barista for five years.
"Everybody that works here is super close, and we all have each others' backs," he said of his job at the coffeehouse.
Fox-Ezell is part of a team at Spencer's, but his woodworking is a one-man show. The Walking Shed is the independent online haven for Fox-Ezell's pieces. He said he has no intention of hiring any additional staff to assist him.
"It takes away from the fact that I'm making all of this stuff [myself]," he said.
While Fox-Ezell creates all of his professional works himself, he still has time to work on projects close to his heart, such as a kitchen island for his wife's birthday.
"I can only neglect her so much," he said, laughing.
Fox-Ezell hopes to expand to a online website in the future, but until then, find him on Instagram @thewalkingshed or @benzellwashington.