CASEY PAGE
Casey Paints
---
On a warm day in mid-April, Casey Page can be found in his garage hanging up oil paintings and framed photographs while listening to The 1975. Page's delicate work is not what you would expect from his tall stature, piercing eyes and rugged appearance.
Page is a painter, a photographer and a self-described rebel. Growing up in Glasgow, Page said he always had an artistic side of him. As a child, his mother would look over his shoulder to make sure he was not tracing his drawings.
"Everyone knew there was something there as far as art," Page said.
Page continued with his art as he grew older and now creates stunning oil paintings, haunting photographs of his son's curly locks and compelling gaze, and above all else — he follows his own rules.
As a lifelong artist, Page said his most important piece of advice for young artists is: don't go to art school.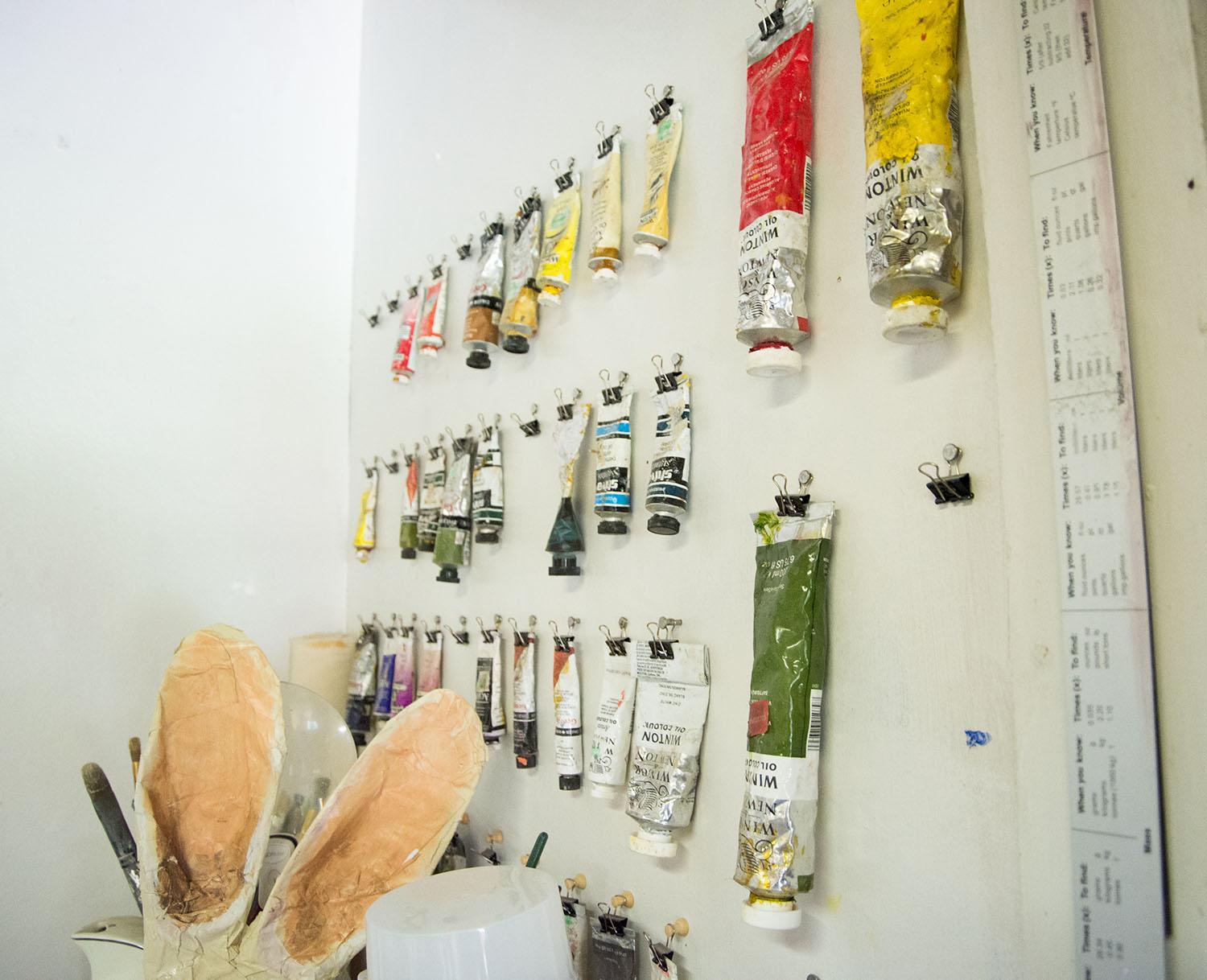 "If you want to be an artist, you already got everything it takes," Page said. "Go to business school and learn how to sell that art."
He said he believes that people follow artists for their style and personal skills, which is why he puts himself into every piece of art he is commissioned to create.  
"You're going to get me," Page said. "You're going to get Casey Page."
One of Page's current commissions, a black and white oil painting of a little girl standing alone, holds more of a story than meets the eye. Page's client gave him a childhood photo of herself for Page to recreate. To complement the original, he is also recreating a childhood photo of the client's husband.
While Page does commission work, his original works are more important to him as part of his rebellious nature. He said his personal work is more of an outlet for him.
"It irks me and itches me," Page said. "[It] brings me down when I can't get my own thoughts out."
Photography is also a more recent addition to Page's work. He said he tries to keep his abstract and conceptual photos as authentic as possible, using as little Photoshop editing as he can manage.
His photos have also been picked up by publications, including an upcoming issue of a new magazine called Punk Youth Magazine.
"I ain't got to be the best, but I want to hang with them," Page said.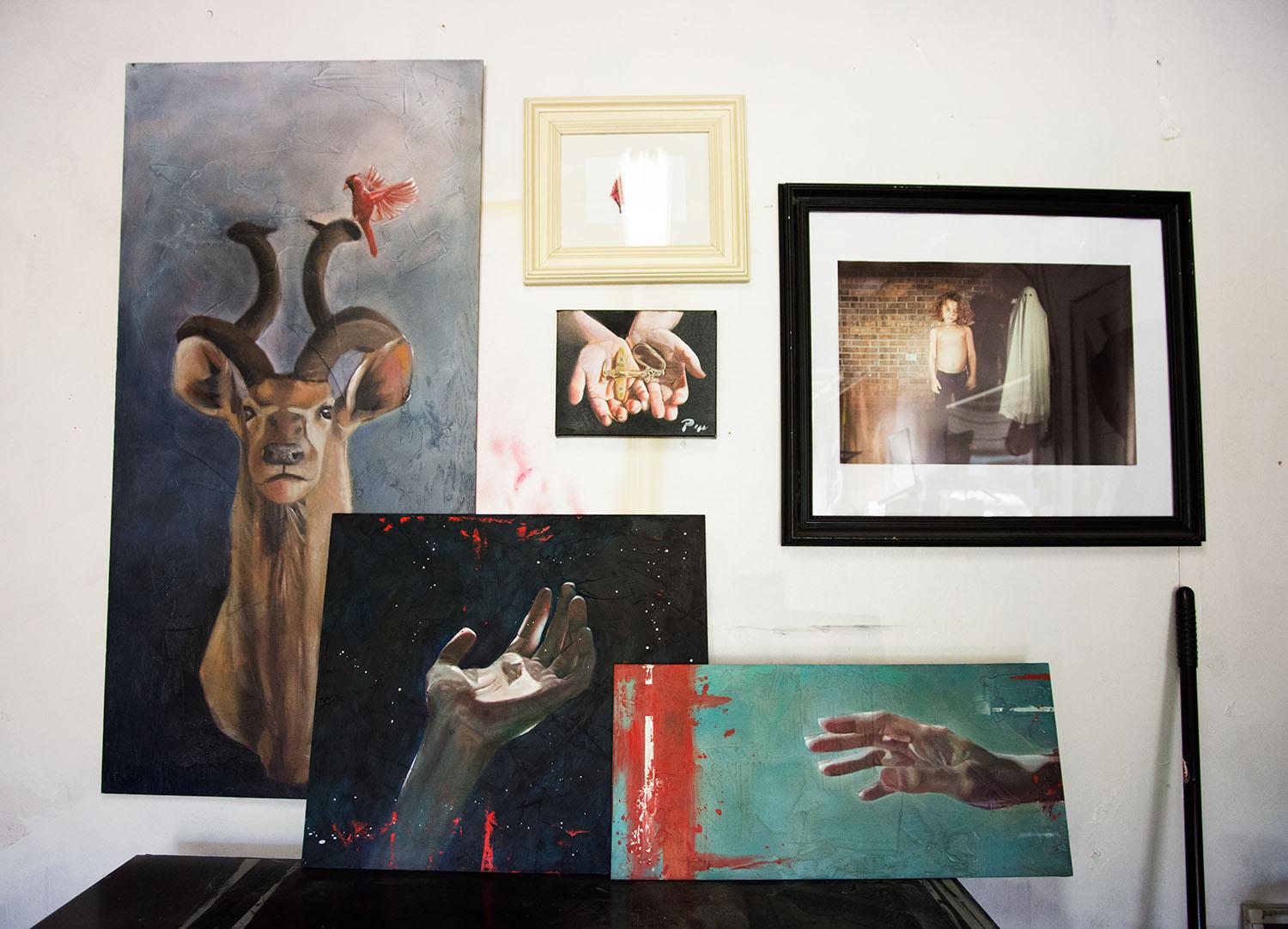 As for his next steps in the art world, Page said he plans on having more solo shows in Bowling Green, including a show collaborating with local band The Josephines. He is also setting a date to have a solo show in the Downing Museum in Bowling Green. Inspired by his mentor, Louisville photographer Steve Squall, he also has an interest in starting product photography.
His overall goal: "Let the world see what I got."
You can find Page at @_caseypaints_ on Instagram and Facebook.