Standing next to the walls covered in her work, Jennie Fowler exuded the power of what it means to start from the ground up. The walls of her studio showcased constant attempts for perfection — pages of designs she'd practiced over and over again.
Brushing away a bit of her tousled brown hair, Fowler showed me her latest stickers, one of which she designed as her charming dog, Maeby. Her passion is evident, and it's likely the reason her business, Jane Wolfe, is thriving.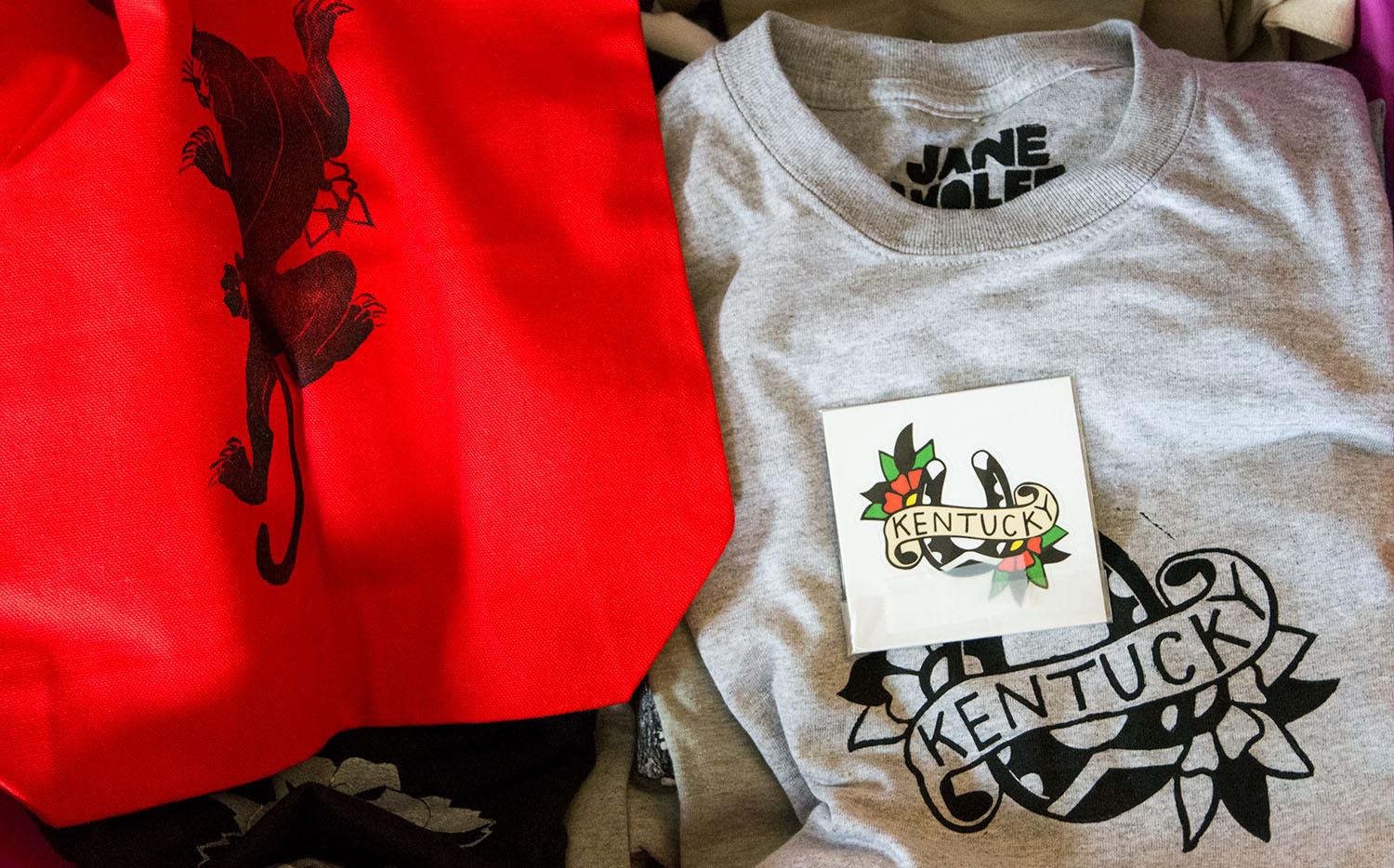 Fowler picked up printmaking in December 2016 when she crafted homemade Christmas cards for her family, and her desire for perfection in her work drove her to refine her newfound skills in printmaking. She started her online business Jane Wolfe shortly after in March 2017.
Once she started, she said there was no going back.
Her printmaking process begins by designing the print on thin tracing paper, which she can then transfer onto soft, rubber-like linoleum. Once the design is transferred, she uses a gouge, or a carving tool, to remove the white space in the design to create a stamp.
These stamps are the heart of Jane Wolfe. Inspired by the bold aesthetic of tattoo culture, her intricate designs spice up the clothes, totes and stickers sold on her website. Everything on Jane Wolfe is handmade and hand designed by Fowler herself.
Nearly a year after getting her start, Fowler said she reflects on the imperfections of her earlier work and can see how much her skills have developed since attempting more complex designs. She said that she also owes part of her growth as an artist to the BG Makers, a group of Bowling Green artists.
"There's been a huge resurgence of young artists," Fowler said.
The BG Makers provide artists a community to meet other artists and brainstorm ideas for events and projects.
"Our brains are all over the place," Fowler said. "If you don't push us into a direction, it's hard to get going."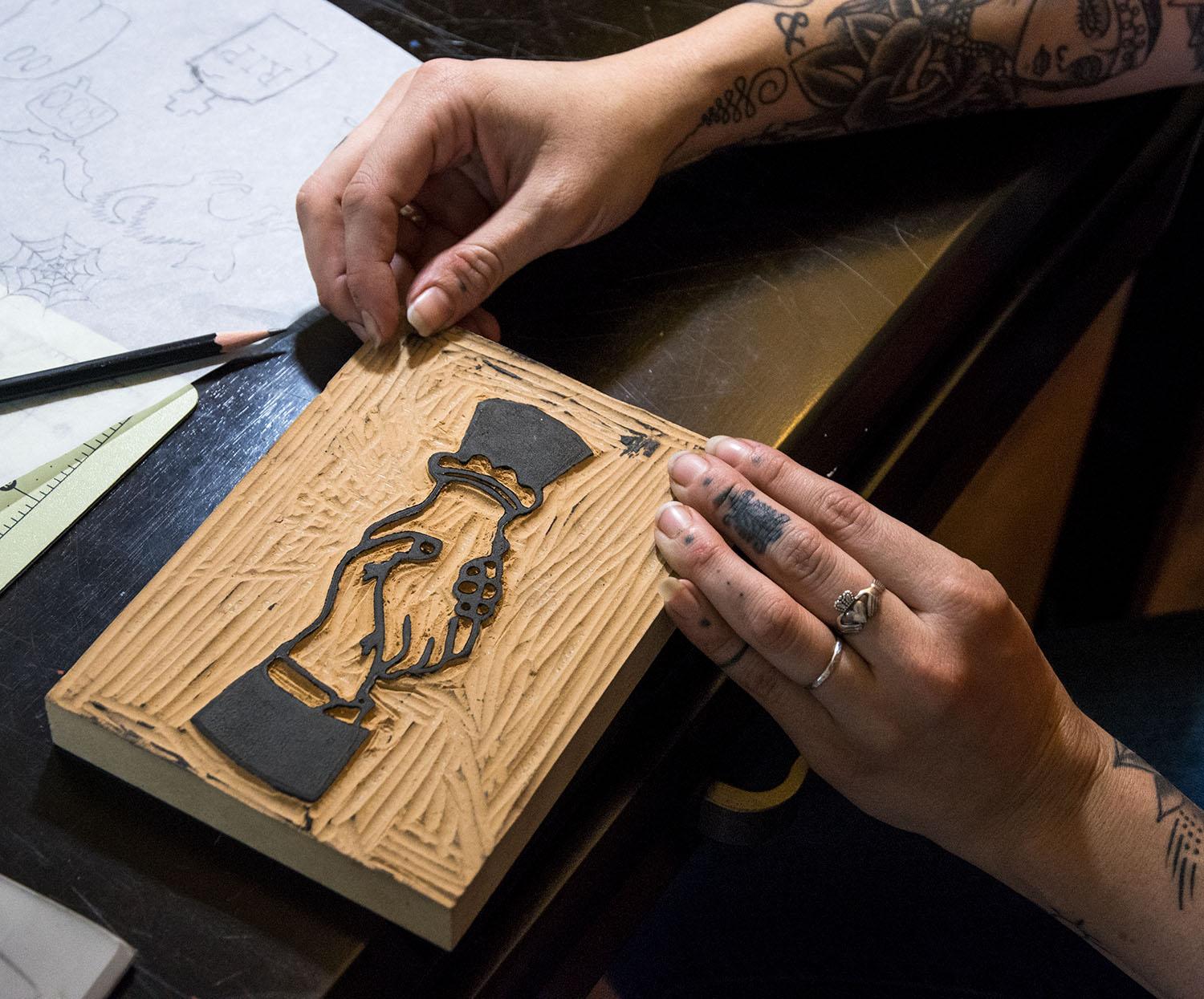 While Fowler loves to collaborate with other artists like those in the BG Makers, she enjoys the fact that with Jane Wolfe, she is her own boss.
"At least right now in my life, I don't want to be told what to do creatively," Fowler said.
Since graduating from WKU with a degree in advertising in 2015, she has struggled with the idea of working creatively for someone else. This internal drive to satisfy her own creative interests motivates her handcrafted work.
For now, she says there are endless possibilities for Jane Wolfe. Whether it be partnering with a larger company or expanding her own, Fowler will be at the head of it all.
You can find Fowler's work on her Website shopjanewolfe.com or on Instagram @shopjanewolfe.