As soon as I saw decorative moss adorning the living room walls, I knew I was in the right place. It was the first thing I noticed walking into Jules Neely's mother's home, a warm and inviting house on a tiny street in Bowling Green.
"I got it from her," Neely said, alluding to her floral design skills, as she nodded to her mother.
Neely, an independent local florist, graces weddings and other events with her light touch and an eye for all things floral.
After graduating from WKU in 2011 as a horticulture major, she moved to Nashville to work in a lab for water and soil testing. Two years later, Neely moved back to Bowling Green and dove into floristry.
Until recently, Neely worked for a traditional florist.
"And now I'm working for myself," Neely said. "I'm just trying to make flowers a little more accessible, especially since I feel like it's kind of an antiquated thing."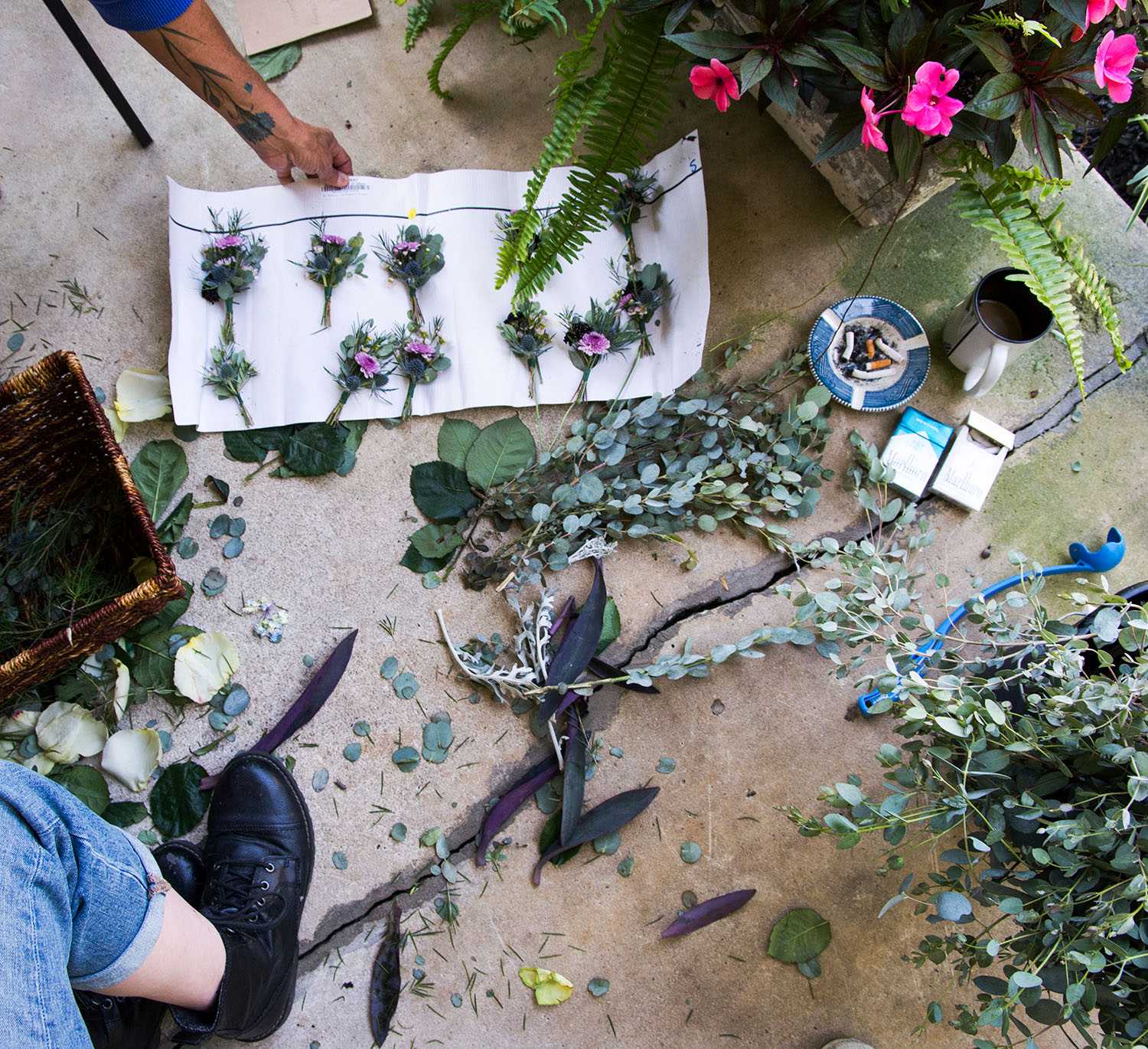 In her years as a student at WKU, Neely said she wasn't involved much with Bowling Green. Now, she credits her success to its close community.
"It's a tight-woven, creative community," Neely said. "People here really want to support local business."
This sense of community has allowed her to build memorable relationships with her clients. She said the work that has had the most impact on her was the first funeral for which she provided florals.
"It was a really sweet family, and it was a blessing to help them," she said. "With people in mourning, every little thing is important."
As a florist whose usual clients include weddings and workshops, Neeley said she did not initially expect to work with funerals. However, she said she wants to continue to grow outside of her comfort zone.
She takes inspiration from other florists such as Katie Davis at Ponderosa and Thyme on Instagram.
"[Davis] is always saying 'Branch out and use things that scare you,'" Neely said.
As for branching out, Neely said she hopes to open her own shop in the future.
"If I keep catching on like how I am, I definitely will be able to open a shop within the next year or two," she said.
For now, follow Neely on Instagram @juleswiththeflowers as she gears up for the fall season.