---
MELISSA JOLLY
Jolly Emporium
---
As a young woman, Melissa Jolly was walking through a department store jewelry aisle when she found herself dissatisfied with the repetitive selection of jewelry. The earrings and necklaces she saw in stores could not live up to the picture in her head. She decided to take matters into her own hands — literally — and create her own jewelry line. Now, 17 years later, Jolly is the designer of her own line of handmade jewelry, Jolly Emporium.
Jolly's desire for original jewelry initially lead her to make pieces solely for herself. When more people began to admire her work, she made them pieces at no cost — until she realized she had a large enough client base to begin a successful business. Her work is now available on Facebook at Jolly Emporium, Embellish Home in Bowling Green and Revelation Culture in Nashville.
Recently, her line has expanded to include metal-stamped and wooden jewelry, two styles that have allowed her business to grow creatively and financially.
Jolly said that after years of dreaming, she began collaborating with wood worker and friend Elliot Craig on a wood jewelry line. Craig hand carves the wood pieces while Jolly spices them up with her earthy designs and brass stamping. She began selling her new wood jewelry line in September 2017.
While her wooden jewelry line is a new addition to her business, she said stamping has been a game changer in sales and has also made the most impact on her life.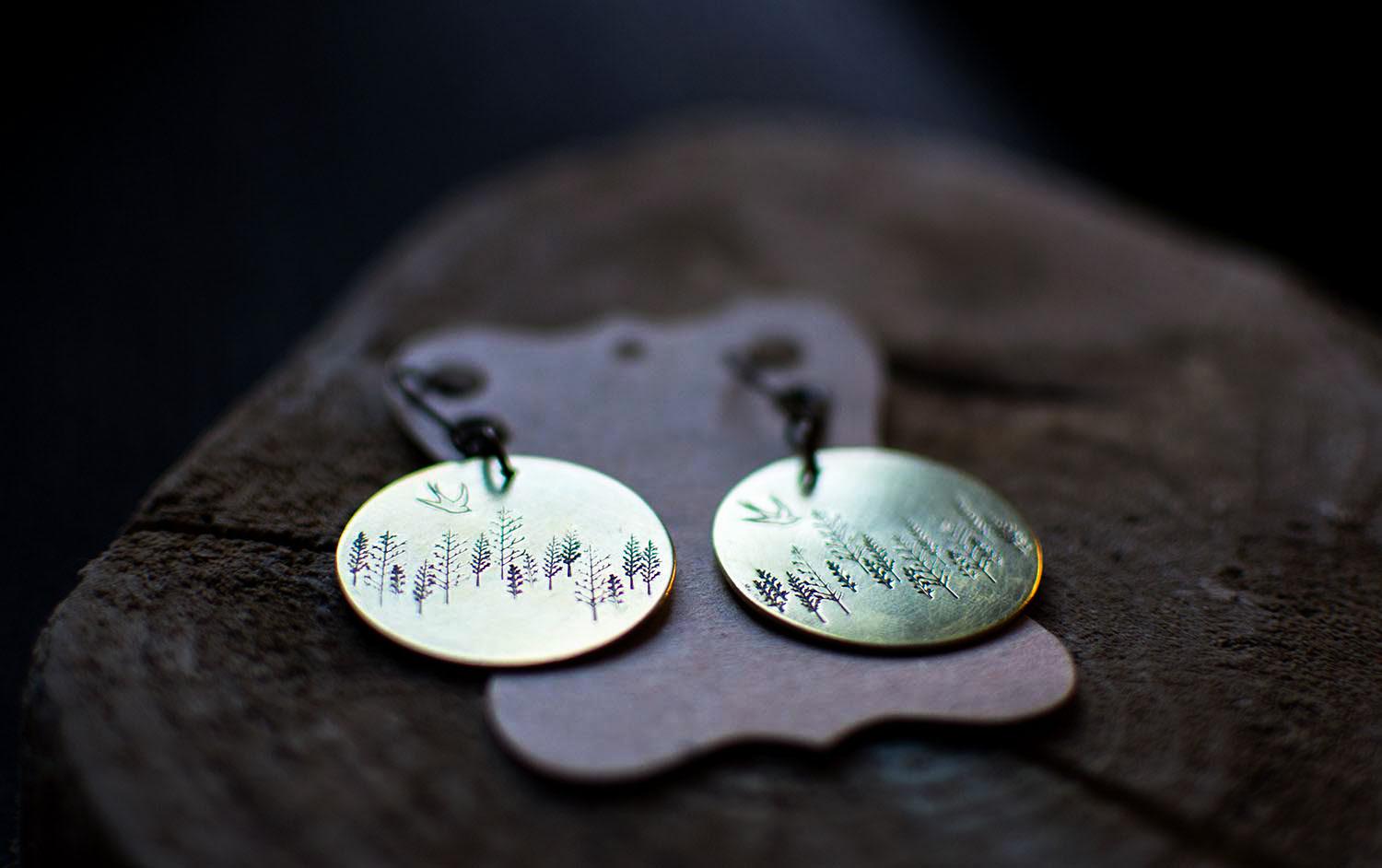 "Custom stuff is really cool because I think right now as far as shopping goes, it's at a saturation point for gifts," Jolly said. "Everybody has 10 of everything and nobody wants Bath and Body Works lotion anymore. They want meaningful stuff."
Not only has the stamping been meaningful to her customers, but it has given Jolly a new outlook on her business and her customers as well. The stories behind the names or numbers she stamps onto her jewelry have allowed her to connect and build relationships with her buyers.
"A lot of people open up to me, which is really cool," Jolly said. "When I'm stamping, I'm thinking about them and thinking about their family."
In the future, Jolly hopes to continue what she loves while remaining a dedicated mother.
"The ultimate goal is [to] not be somewhere 9-5," Jolly said.
As for her jewelry line, she is hoping to expand to men's gifts as well, including custom metal and wood keychains, stamped leather wrap bracelets, and stamped wallet cards
Jolly Emporium will also be available at Gypsy Moon Marketplace at Highland Stables Nov. 9-11.