The WKU Restaurant Group have promised an "easy and convenient" experience on their website to pick up food using the mobile food ordering app "Dining Sidekick." Since its debut on WKU's campus in 2020, opinions on the app's efficiency on campus vary.
Users are able to download the Dining Sidekick app and connect their meal plan to order from participating campus restaurants.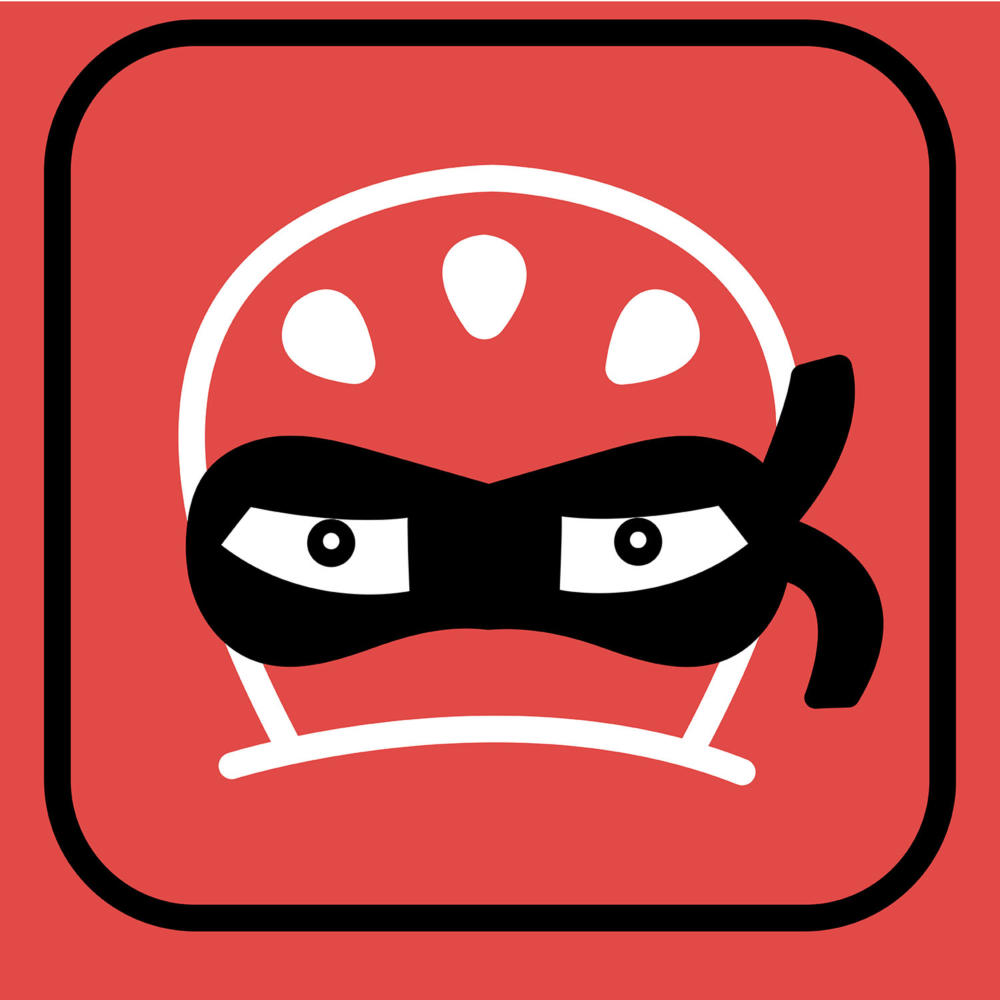 Christian Butterfield, a sophomore from Bowling Green, said he believes the app strives for a common good but sometimes fails to pull through.
"I think it's nice that it cuts down on the lines, but I do think the delivery times can be overinflated," Butterfield said.
Overinflated times are part of negative reviews of the app, with Moe's Southwest Grill at the forefront.
Moe's Southwest Grill switched to exclusive mobile ordering on Wednesday, Jan. 11, following RedZone, The Den by Denny's, The Spread and Java City. However, the switch caused contrasting reactions to its new waiting times, which are displayed to users before they place their order. 
Dakota Perry, a sophomore from Morehead said he ordered Moe's using the Dining Sidekick app. Upon opening the app, it displayed an estimated wait time for the restaurant for 26 minutes. Perry said this time was unusually low and when he ordered food three minutes later, the wait time increased to 200 minutes.
Perry said that he couldn't order from Moe's anymore because the estimated wait time coincided with the restaurant's closing time.
Similarly, Angela Nine, a freshman from Glasgow said she steers clear of Moe's because of its wait times.
"I feel like Moe's wait time is really ridiculous. You literally have to order something whenever it opens in order to get it during lunch," Nine said.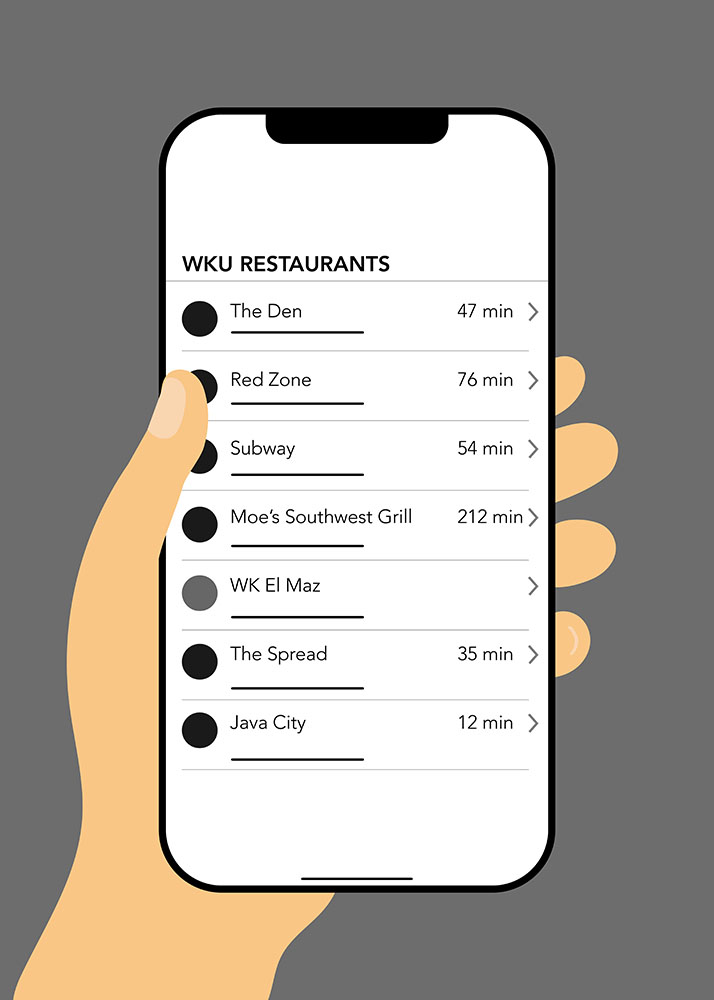 Instead, Nine opts for Dining Sidekick options with shorter wait times.
"I only use Sidekick for the Den. I feel like it's just a lot more convenient," she said.
The Den by Denny's is also exclusively available on Dining Sidekick.
Freshman Alexandra Taylor from Murfreesboro, Tennessee, works at The Den and said the Dining Sidekick app expedites her job process.
"Honestly, I think it's easier because they're scheduled, so we only get a certain amount of orders at one time instead of having a line of 30 people who are angry," she said.
Taylor said Dining Sidekick only takes 20 orders at a time, which determines the wait time. She said her job is "fast-paced" and acknowledged the frustration that comes with the long waiting times.
"We have to make sure that you don't get sick of course. We're working our best, and we're working our fastest. We want to make your food; it's just we're busy," she said.
WKU Restaurant Group made a statement on the situation via email.
"We work with the Dining Sidekick team if there are any actions that need adjusting. Some can be done and others can't be accommodated through the app," according to the statement.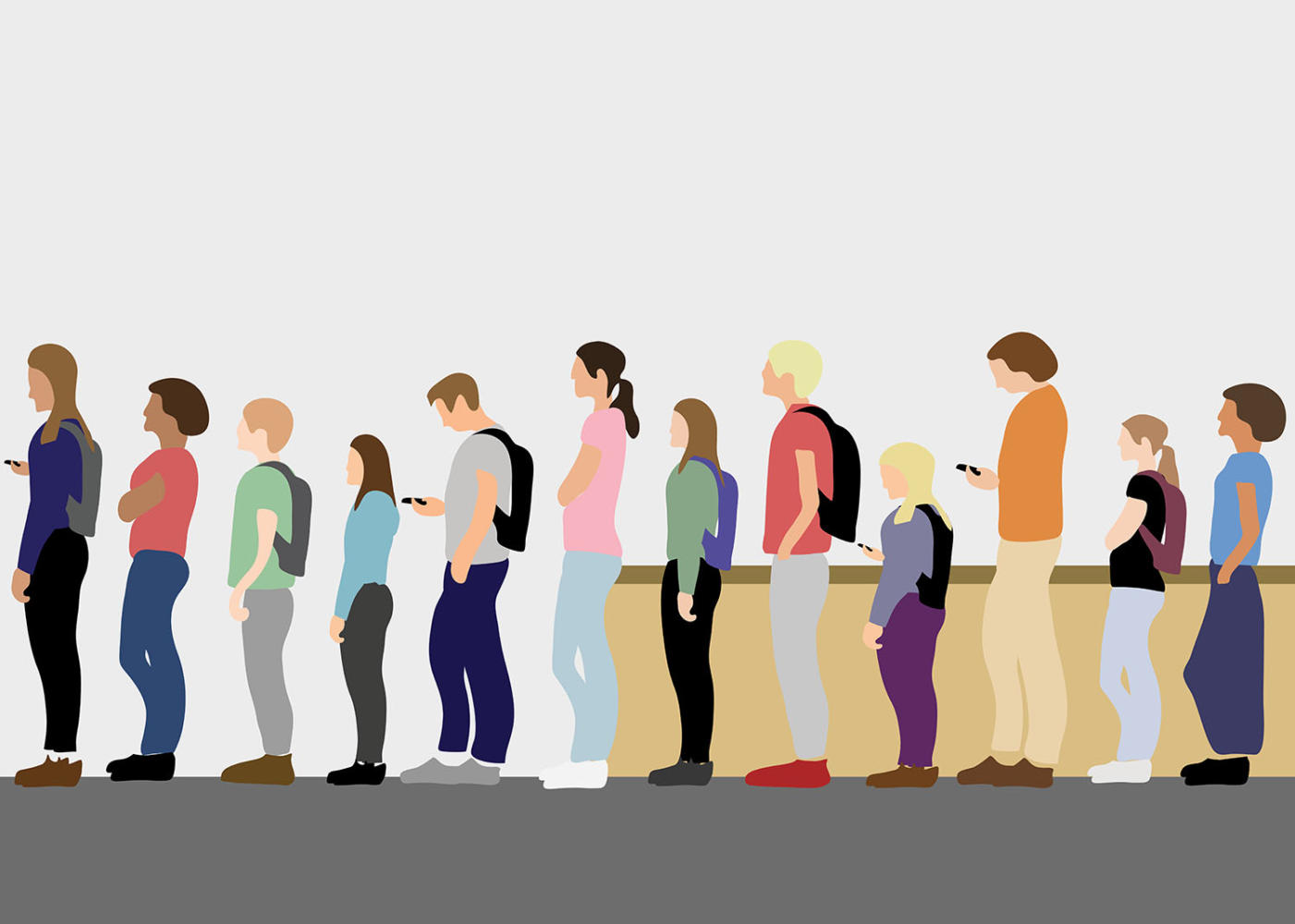 According to WKURG, the remedy for long lines changes based on needs, as hundreds of people go through the Commons at Helm Library during peak hours, which are from 11 a.m. to 1 p.m.
In response to backlash for the long wait times at Moe's, WKURG's statement attributed the wait to the made-to-order process.
"We work to keep our finger on the pulse of what students and guests are looking for. That may mean adding other restaurants to Dining Sidekick or adjusting the offerings at current locations," the statement said.