Centennial Mall was full of greenery, music, and smiles Thursday afternoon as students set up stands related to sustainability and environmentalism for WKU's annual Earth Day festival.
I took the time to stroll around and see some of the tables and activities offered at the festival, and I have to admit, the best part was all the free stuff.
The word "free" attracts college students better than anything else — even "extra credit." At the Earth Day festival, there were plenty of opportunities to snag some goodies, which is an opportunity I took full advantage of.
Here is a list of some of the best free things I got at the Earth Day festival.
Snow cones
Yes, you heard it right. Blueberry, raspberry, cherry, or even swirl — you could be sure to savor this cool, sugary treat. I personally haven't had a snow cone since the eighth grade, so this truly was something special.
Measuring my carbon footprint
All it took was a few minutes for an online quiz at the SGA booth to estimate the size of my carbon footprint. Mine turned out to be 19.2 global acres, which apparently isn't ~that~ bad.
Free concert
A band playing a Stevie Knicks cover set the perfect tone for the chill vibe of the festivities. Gender and women's studies professor Molly Kerby and her band did some seriously sweet crooning.
T-shirt
At the Center for Citizenship and Social Justice booth, all I had to do was finish the names of 11 out of 13 influential (and diverse) people listed on the back of a t-shirt to take it home with me.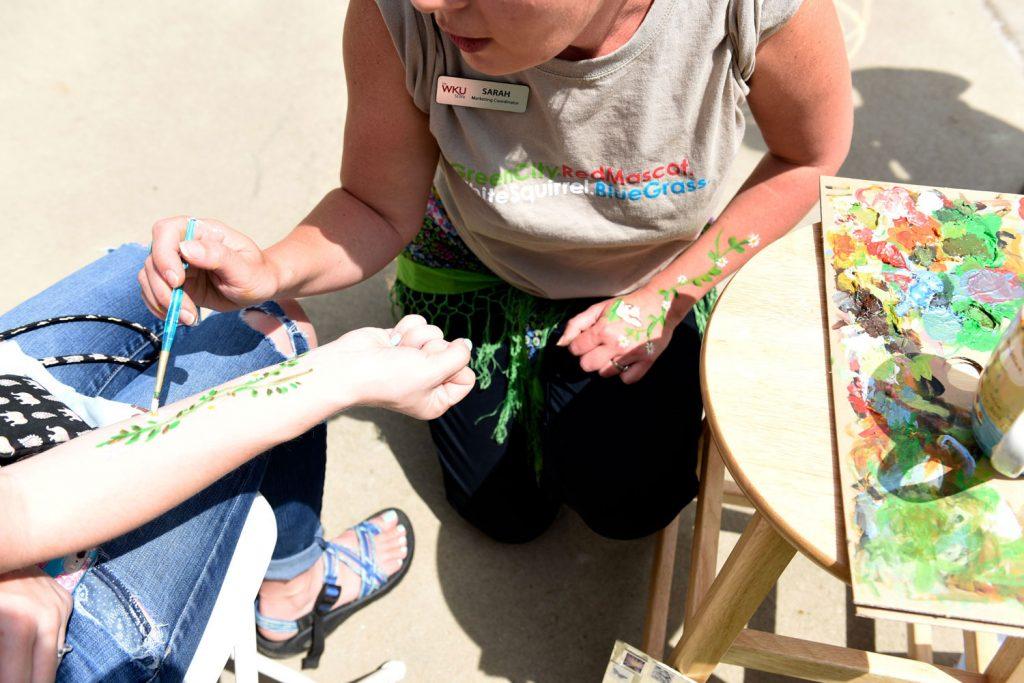 Face/body painting
Everybody loves a good face painting. It's like a tattoo but temporary and washable. Fitting toward the holiday, most of the face and body painting patterns chosen were floral. (Floral for spring? Groundbreaking, I know.)
Popcorn
The Food Recovery Network handed out free goodies bags of popcorn. The organization aims to reduce waste and hunger throughout the food recovery hierarchy, so more people can get the food they need.
Knowledge
There were so many tables and displays promoting great and environmentally beneficial products.
Some tables had samples of herbal teas and vitamins and natural products. One stand even had small recycled paper bracelets with wildflowers seeds pressed in them, so if one of these bracelets fell off your wrist, something beneficial could still grow through.
Another table sold succulents and cacti, where festival goers could become the proud parents of their very own succulents or cacti. There was also a table that sold some cool threads.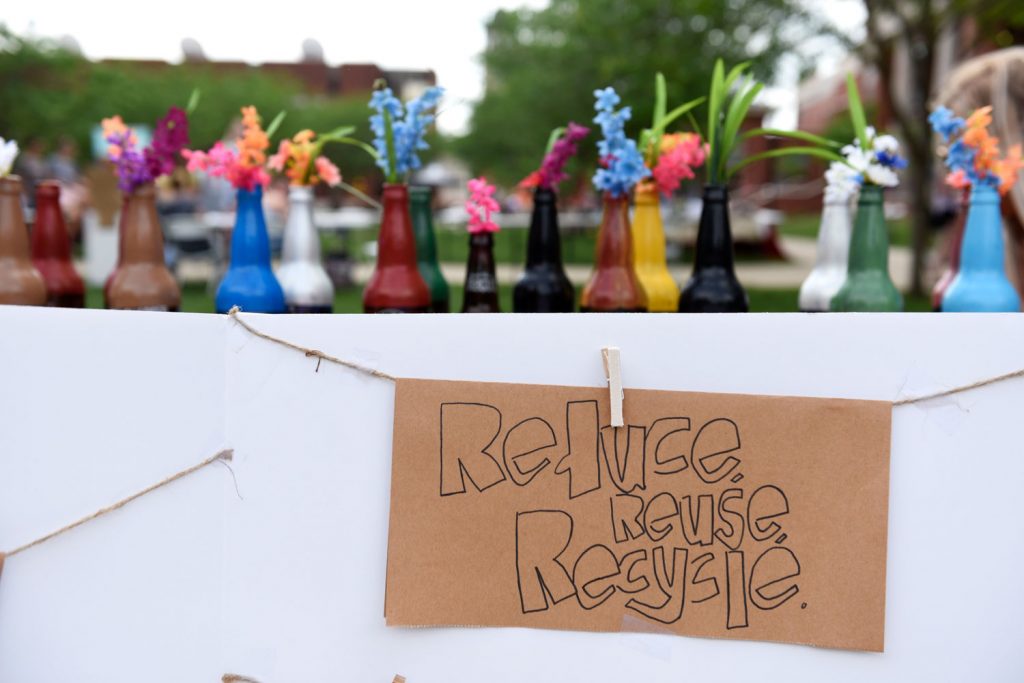 It was a truly great festival with some incredible freebies.
Now, if you'll excuse me, I need to go find ways to lower my carbon footprint.