Flags are flying over Bowling Green's Circus Square, and crowds are gathering for the annual International Festival.
The 26th annual festival aims to celebrate Bowling Green's diversity, and this year's was no different. The festival featured foreign fashions, beautiful faiths and festive face painting.
But perhaps the best offering was the exotic and delicious food.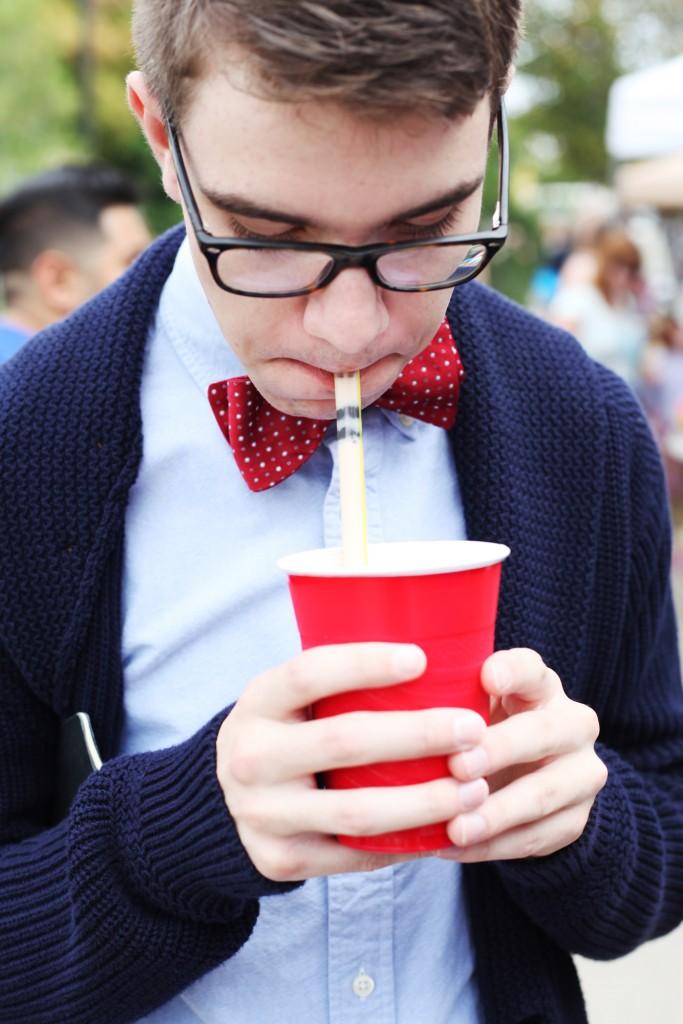 First, I tried the Taiwanese bubble tea. This frothy milk tea is full of "black pearls" — sweet balls of tapioca. A cultural phenomenon emerging in 1988, this Taiwanese favorite found a way into both my belly and my heart.
I'm not Greek, but I still found time to enjoy a Grecian pastry. These warm and flaky pastries, often referred to as baklava, are made with a super fine mixture of ground up nuts, honey and drizzled syrup.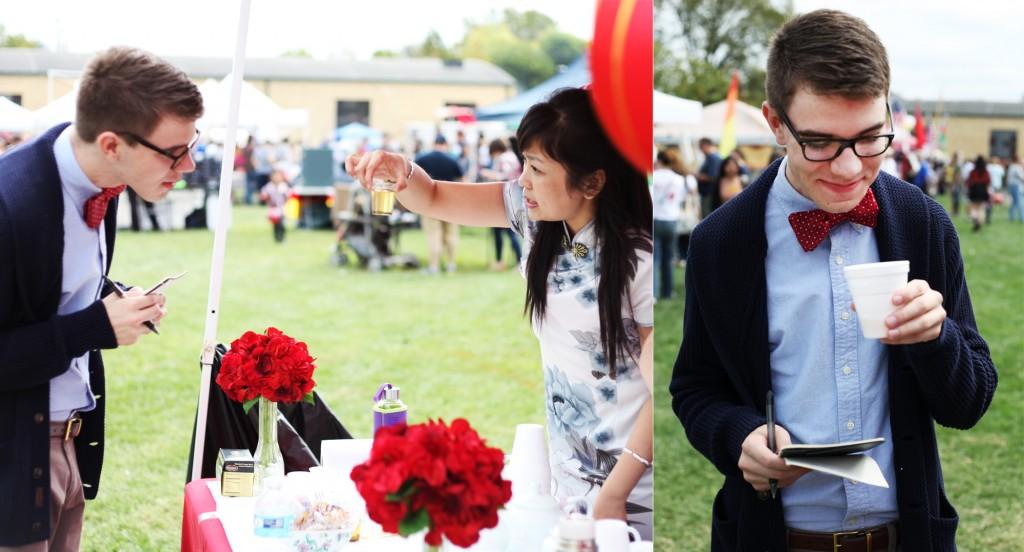 In the late afternoon I meandered over to the Confucius Institute's booth to try some mild Jasmine tea. It was made with flowers and love, and it left me feeling hip.
While there, I learned to properly use chopsticks, and I tried on some threads from yesteryear – just in case one day I star in the NBC live action remake of Mulan.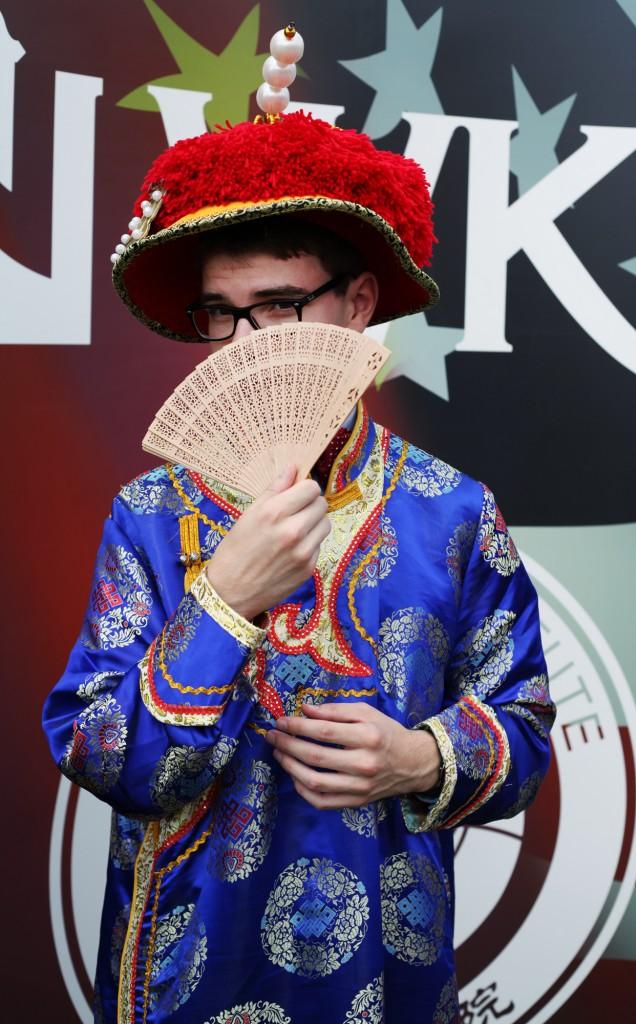 The next stop was Africa. A long line of festivalgoers patiently waited for their samosas. These tasty triangles are fried pastries full of veggies, chicken and cilantro. It's tough to play favorites with so many fantastic foods, but this one was tough to beat.
To finish the day, I sat down with Owensboro sophomore and volunteer face-painter Sarah Jenkins, who painted Big Red on my cheek. She stepped back, admiring her work. "It doesn't look too terrible."  
As the day came to a close, festivalgoers dispersed and flags were lowered until next year's International Festival.
Photos by Morgan Hornsby