Prior to Election Day this year, over 100 million votes had been cast in the presidential election. These early voting numbers are 73.4% of the total votes cast in the 2016 election, according to the U.S. Elections Project. 
As of Nov. 2, more than 1.5 million Kentuckians had voted early, compared to the estimated 1.9 million that voted in total in the 2016 general election. 
This year is different. Kentucky is different. 
This is Andy Beshear's first year as Kentucky's governor. Breonna Taylor was killed by police on March 13, and protests in Louisville haven't stopped since then. A pandemic has struck the entire country, with all of Kentucky's counties either in the red or close to it. 
Warren County only had six polling stations open this year, said Lindsay Pleasant, a poll worker at SKyPAC, which is vastly different from the 30 that are usually open for voters.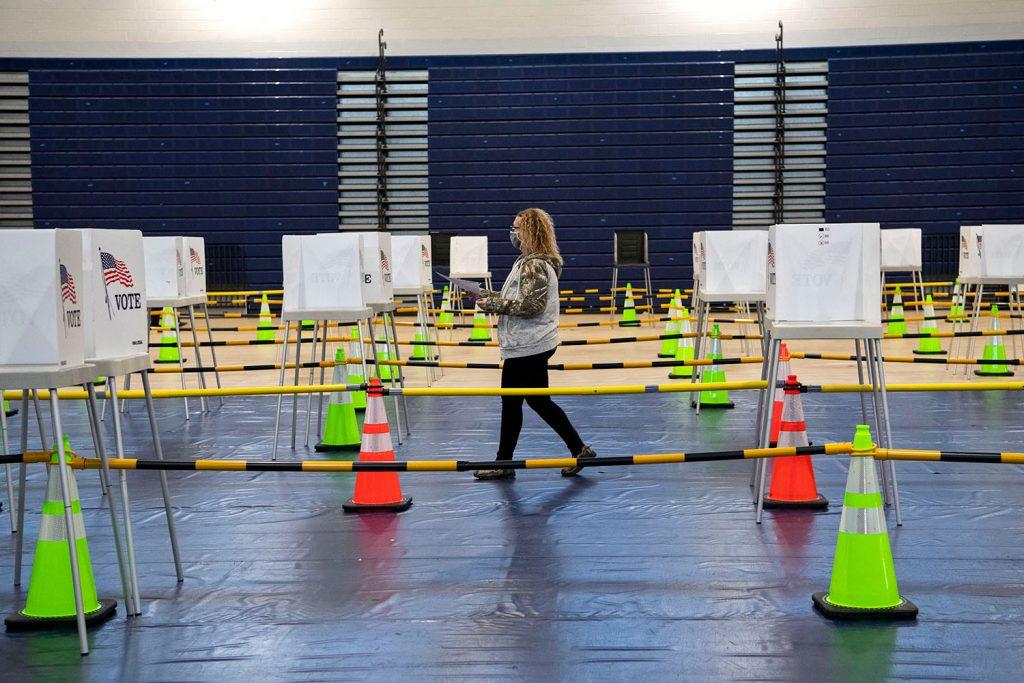 Even so, people are still finding a way to vote. 
Ashley Davis, a Bowling Green resident, voted in her first election at SKyPAC on Election Day. 
"I've never been much of a political person," Davis said. "Shit's too hectic."
Conny Dunn, another first-time voter, voted at SKyPAC on Election Day at 31 years old. Not even her five kids could stop her. 
"I just don't like Trump," Dunn said.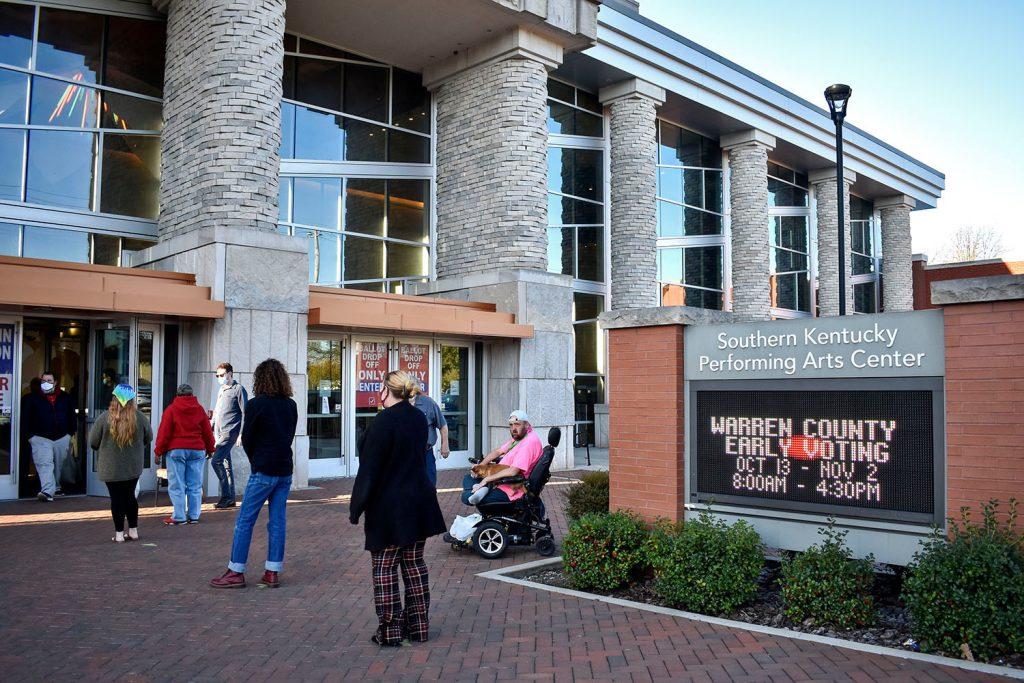 On the other hand, regular voters are not wavering this year. Deborah Barnett, another Bowling Green resident, is in the habit of voting by mail-in ballot every year, and she did the same thing this year, dropping her ballot off at SKyPAC on the afternoon of Election Day.
"I vote every year," said Alyssa Benton, another voter at SKyPAC. She mailed her ballot in for the primaries, but she showed up in the afternoon on Election Day to cast her vote. 
Another Bowling Green native, Navita Hill, said she has a habit of voting on Election Day every year, and nothing changed that for her this year. 
Regardless of the pandemic, the record-breaking early voting numbers show that Americans are more invested in this election than ever before. 
Live election results can be found here.