Sponsored by EmpowerMe Wellness
Learn more about advertising & sponsored content on the Talisman website
EmpowerMe Wellness works with seniors in assisted living, independent living and memory care, and is looking to hire physical therapists and speech language pathologists post-graduation.
"I worked 13 years in a skilled nursing facility, and there was a position open with EmpowerMe in assisted living and memory care settings/independent care settings," said Miranda Hunt, a speech-language pathologist who works with seniors on communication, language, dysphagia, voice and cognitive linguistic functioning. "It was a change of pace and a change of community."
Hunt said EmpowerMe prioritizes flexibility more than other companies she has worked for.
"EmpowerMe is more customer-based," Douglas Skinner, a physical therapist, said. "You have freedom to see people in their home and create personalized goals."
As a physical therapist, Skinner works with ambulation, transfers, balance, safety awareness and strength.
"We work to restore physical function that has been lost, or to improve physical function that has become more difficult," Skinner said.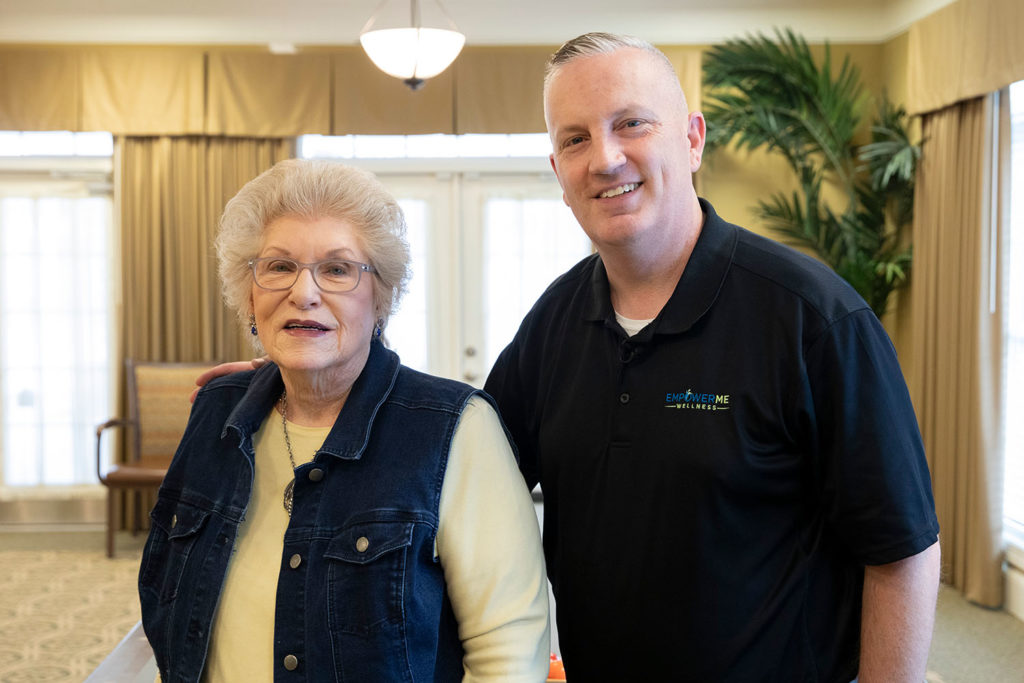 Hunt said the goal at EmpowerMe is to keep patients in their current level of care, such as assisted living, so they don't have to move up to a higher level, like skilled nursing care.
EmpowerMe focuses on the number of visits conducted per day, as opposed to the number of minutes spent performing treatment, which makes for a far less stressful working day compared to other therapy companies, Skinner said.
"As a therapist, you have a lot of freedom in this setting," Hunt said. "There aren't people hounding me about what I do — they really respect my clinical judgment and what I do with my patients."
EmpowerMe leaders tout the company's values, which are servant leadership, relentless drive, alignment, audacity and bravery, fierce intellectual curiosity, long-term focus and having fun.
"We're a one-stop-shop, including on-site collections for lab testing and a new in-house pharmacy," Skinner said. "We have some departments at the corporate level that we consult with, but at the end of the day, we have a lot of autonomy."
Hunt said there are many opportunities for advancement and even more opportunities for growth within EmpowerMe.
"I didn't know what I was missing until I came to work in this setting, and I can't see myself ever going back now," Skinner said.
For more information about EmpowerMe, visit www.empowerme.com or visit Massey Springs Senior Living at 2945 Smallhouse Road in Bowling Green.