The videos and photos in this story were shot by seniors in the WKU Photojournalism department during the fall semester of 2019.
---
In place of coal miners stand robotic machines. Instead of farmhands, Bluetooth-tracking-chips count cattle. Older folks are quitting their jobs for their dreams, and younger people are defining and charging toward their yearnings. If all jobs are grabbed up by robots or ditched for independent work, does this mean the death of the oft-dreaded "9-to-5?"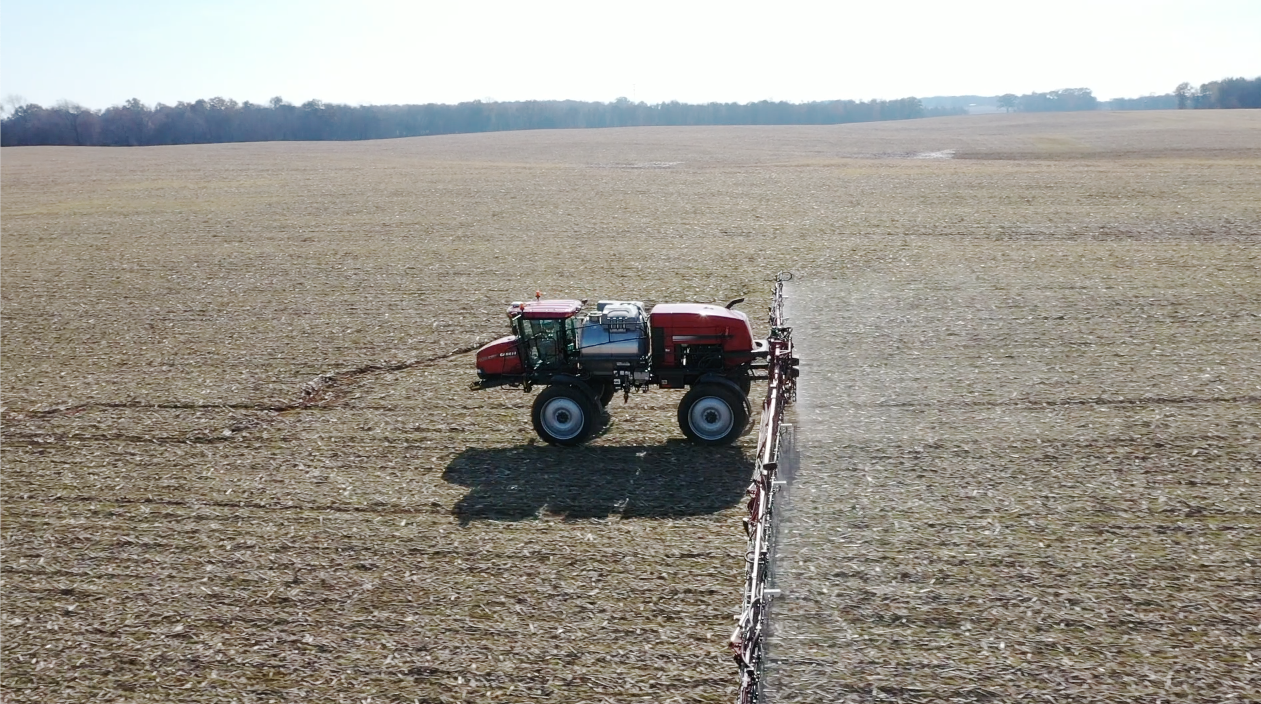 Kentucky seems to be catching up with the rest of the world as farming, coding and robotics are beginning to take on the same meaning. The youthfulness of work in Kentucky should be noted as it transforms and recycles into itself every day.
Perhaps Kentuckians are well-equipped to pursue other careers and abandon the industries they've relied upon for generations and generations — industries that are, at any rate, on the decline — or perhaps they're putting the cart before the horse, as it were.
Or maybe Kentuckians are no different than anybody else in their blind march into the future, finally throwing in the timecards and the tie clips to follow their real passions and take their own time in this fast, fast world. Kentuckians are either chasing a tragically vast lie or finally being honest with themselves.
---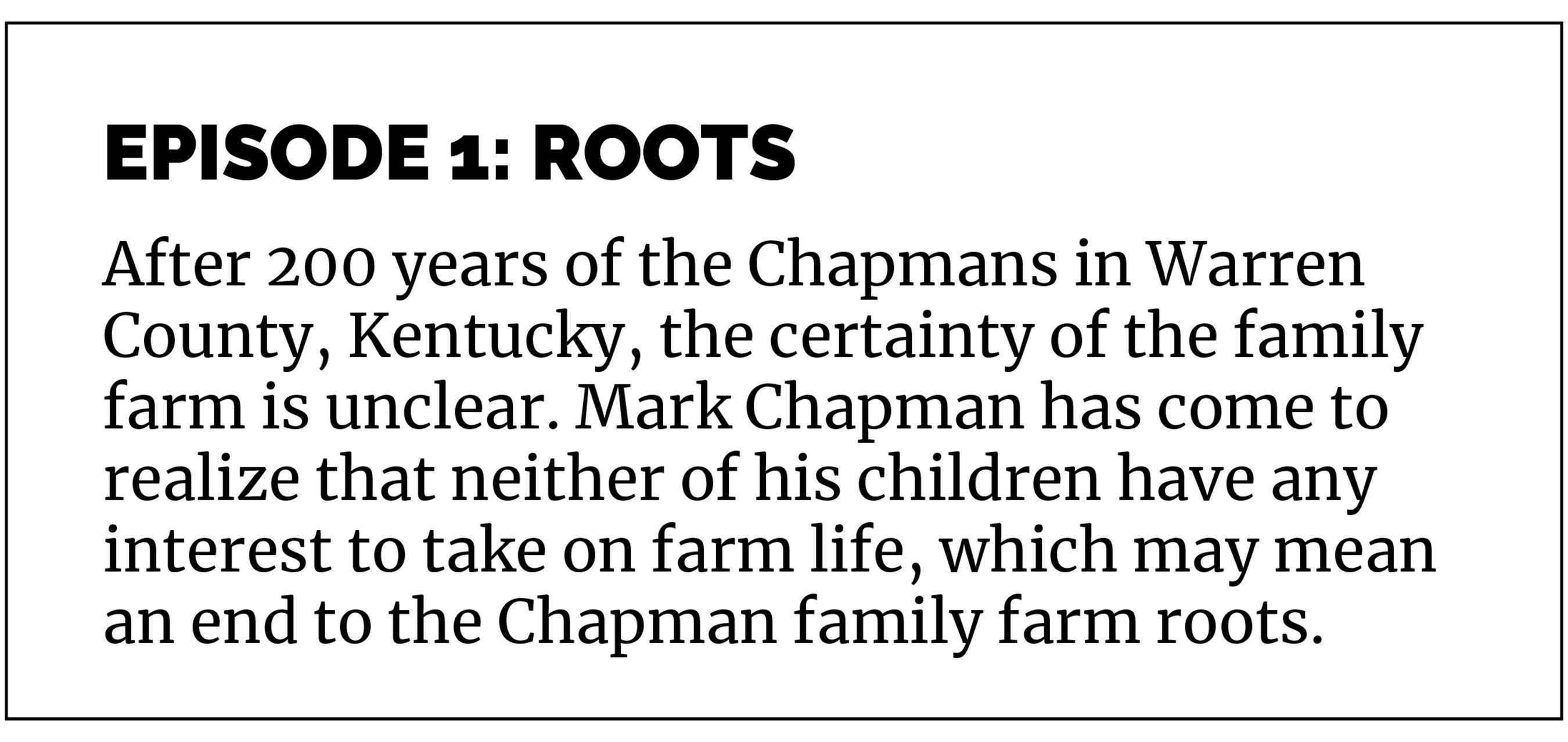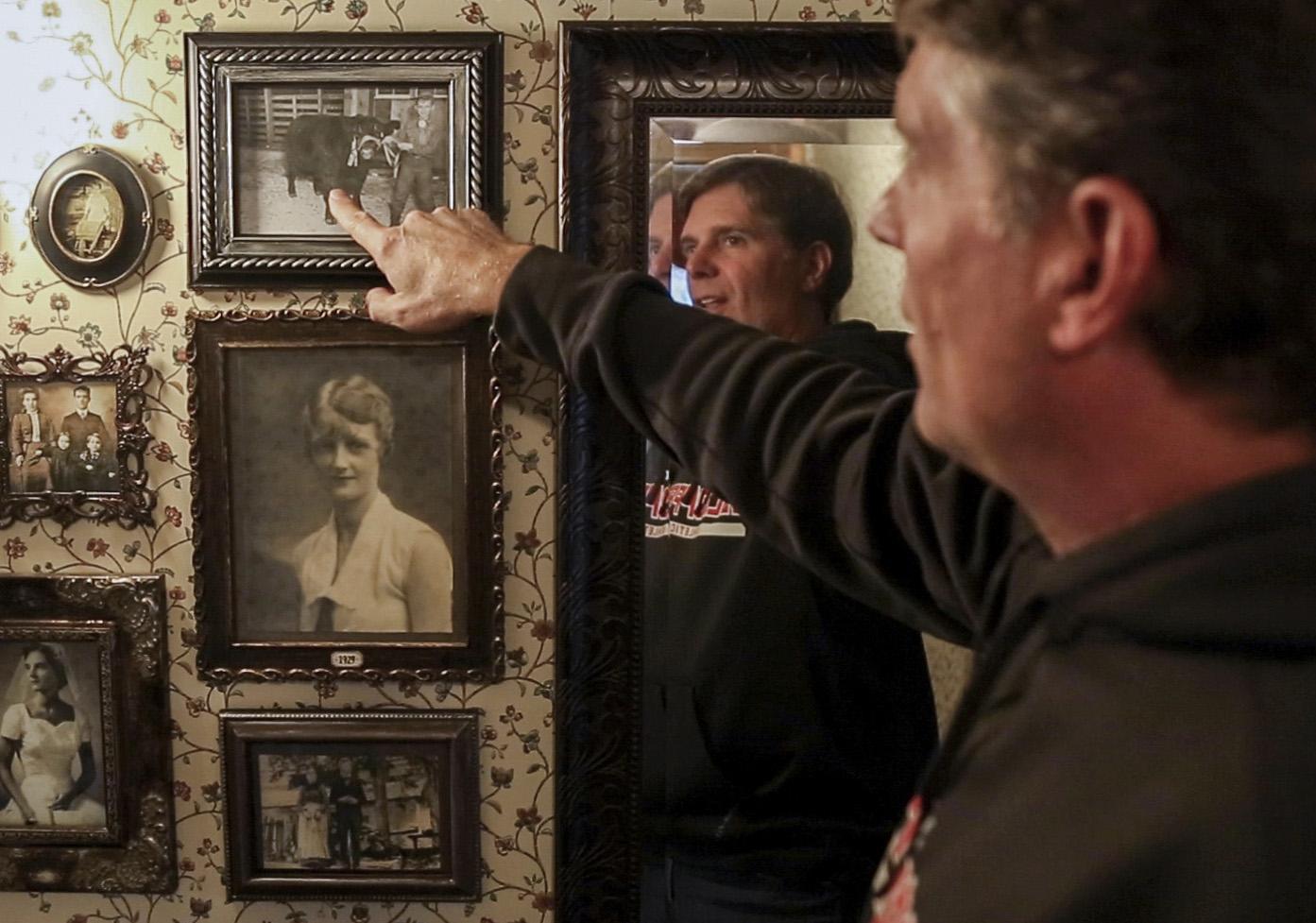 Since the late 1700s, Mark Chapman's ancestors have farmed land in Warren County, but the cycle of the generational farm stops with him. Chapman's son chose a different route for his life as a high school French teacher, so Chapman must decide what to do with the farm when the time comes.
"We wanted our son to be free to pursue his dreams that God gave him," Chapman said. "He's wired differently. He's always been more interested in the humanities, and that's OK."
For now, Chapman manages the entire 2,500 acres of soybeans, wheat and corn with only one hired man.
"I'm CEO and chief janitor," Chapman said. "From marketing to maintenance, I have to do it all."
Technology such as large-scale harvesting machines and no-till farming techniques help Chapman manage the farm.
In fact, the number of farms using technology to conduct business in general has increased since 2017, according to a 2019 study by the U.S. Department of Agriculture.
Digital replacements for people are affecting all sectors of the economy, The Wall Street Journal reported. And companies are even preparing workers who are facing layoffs because of it with training, career counseling and other resources, the Journal reported.
These programs include on-the-job training boot camps, the Journal reported on Dec. 6, 2019.
The farmer is by no means ready to surrender his work to the robots, droids and drones, but he hasn't quite decided what to do when he finally retires.
At some point, Chapman said, he could hire more labor or lease or sell the property. Besides, owning land in Warren County is a good investment, and he and his children can live off the farm's income for a long time, he said.
"But I'm 57 years old," he said. "I'd like to work as long as I'm physically able. My father didn't retire until he was 79. It's easy not to get tired of it."
---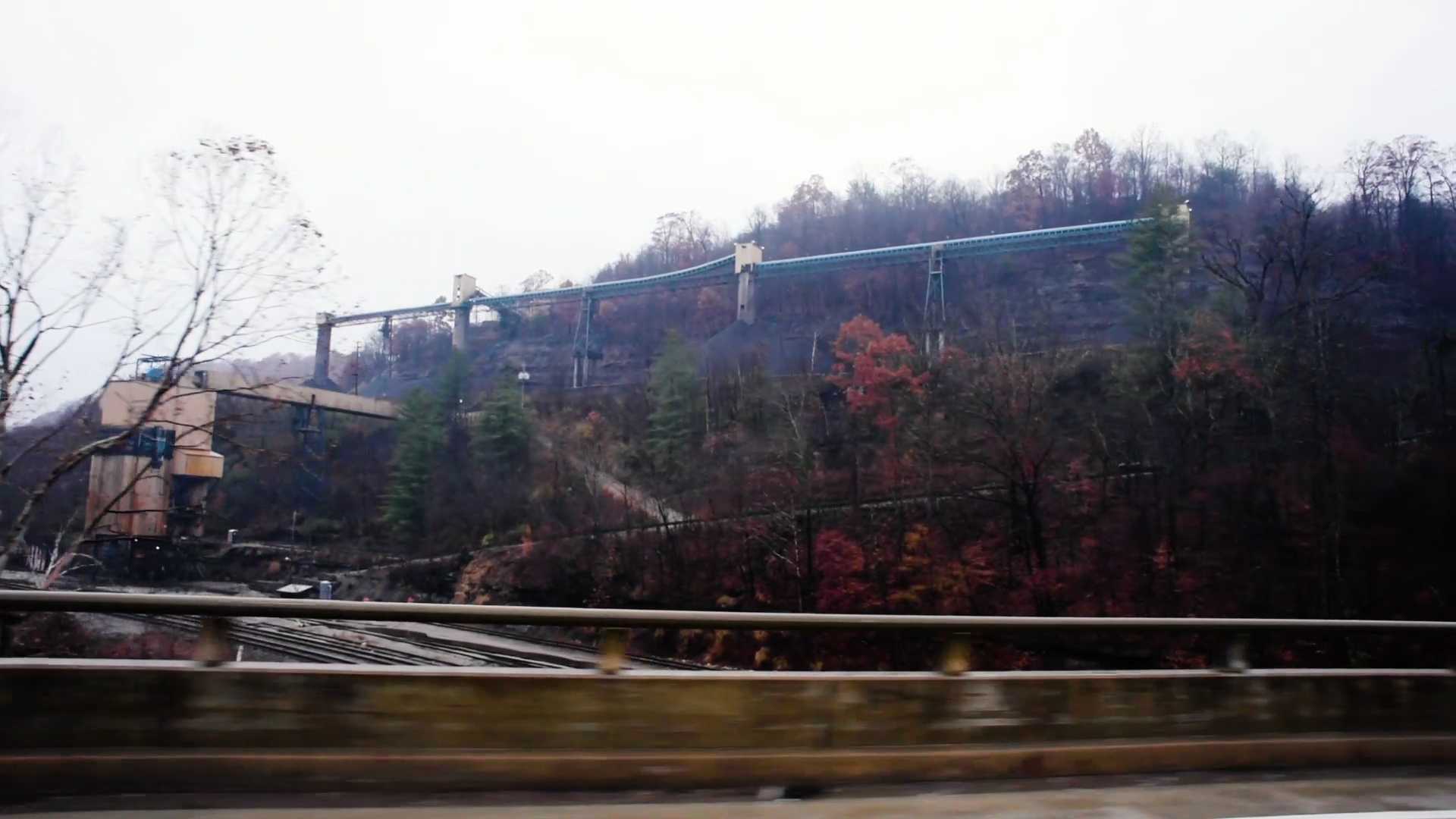 After being laid off from the Pikeville coal mines, William Stevens began computer coding for Bit Source LLC, a software development company. Stevens worked on the coal trucks for about five years, and then he moved on to strip mining.
"There were lay-offs every two or three months," Stevens said. "They pretty much shut the mines down when I got laid off. It was the most despairing moment, probably, of my life."
Kentucky has the second-highest number of coal workers in the nation, with Pike County in the lead in the eastern part of the state, according to a 2016 study by the Kentucky Energy and Environment Cabinet.
Even so, Kentucky coal jobs decreased by 30.8% from 2015 to 2016 and continue to be on the decline, following the national trend: a 44% decrease in total coal jobs since 2011, according to the same study.
Stevens had to take a lower-paying coding job in Lexington to support his family, sometimes sleeping in his car. He found the job in a newspaper ad — it offered pay comparable to a coal miner's salary.
"A lot of us had been in the mines for 10 years, plus, and we'd not even looked at a computer," Stevens said. "We had two weeks just to learn how the iOS system worked on a Mac computer."
Bit Source provides social media consultation, website design and 3D-animation services. Now Stevens works from home, and he can live more independently.
No matter what job it is, whether it's coding or coal mining, Stevens said he takes pride in what he does and thinks anybody can learn a new skill without leaving their home. He encourages his kids to take advantage of the internet and remote skills to build their own future in Eastern Kentucky, free from the confines of its ancient industries.
---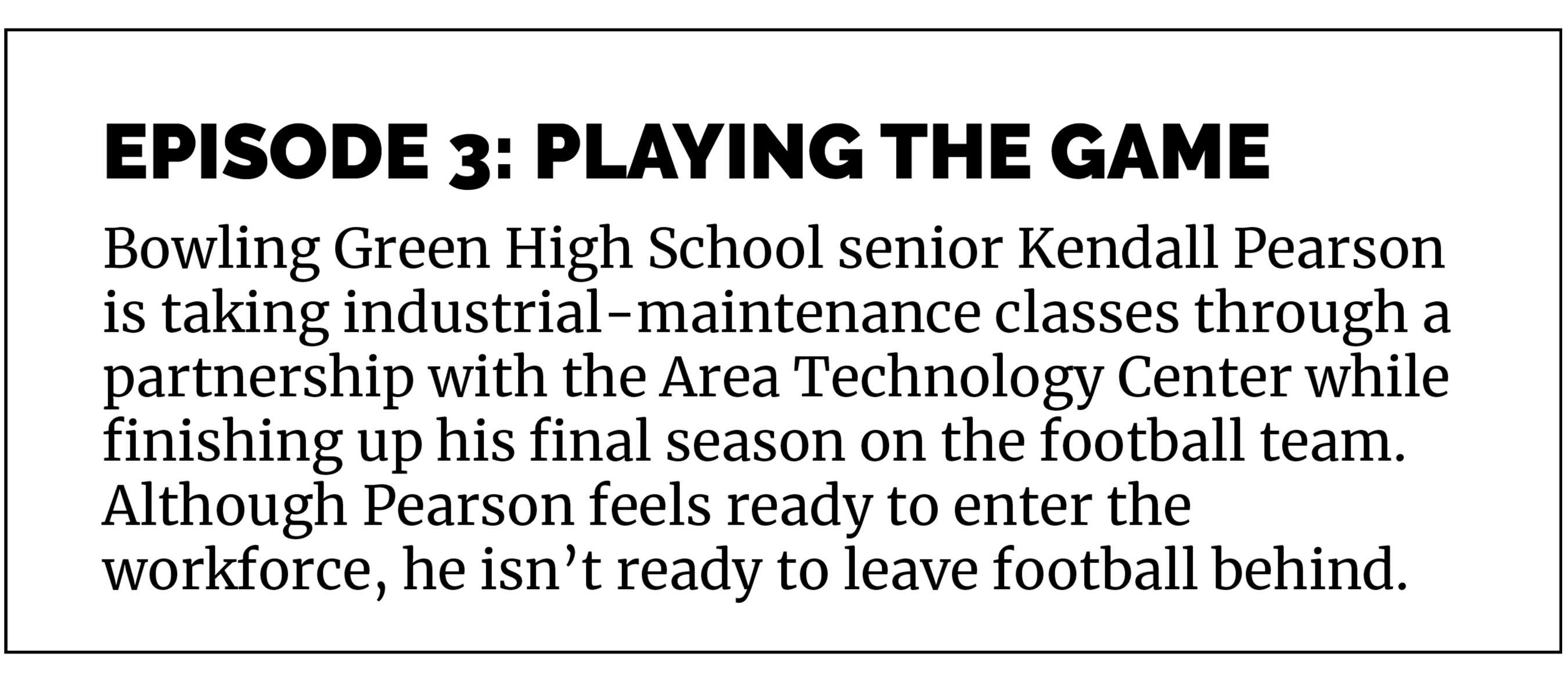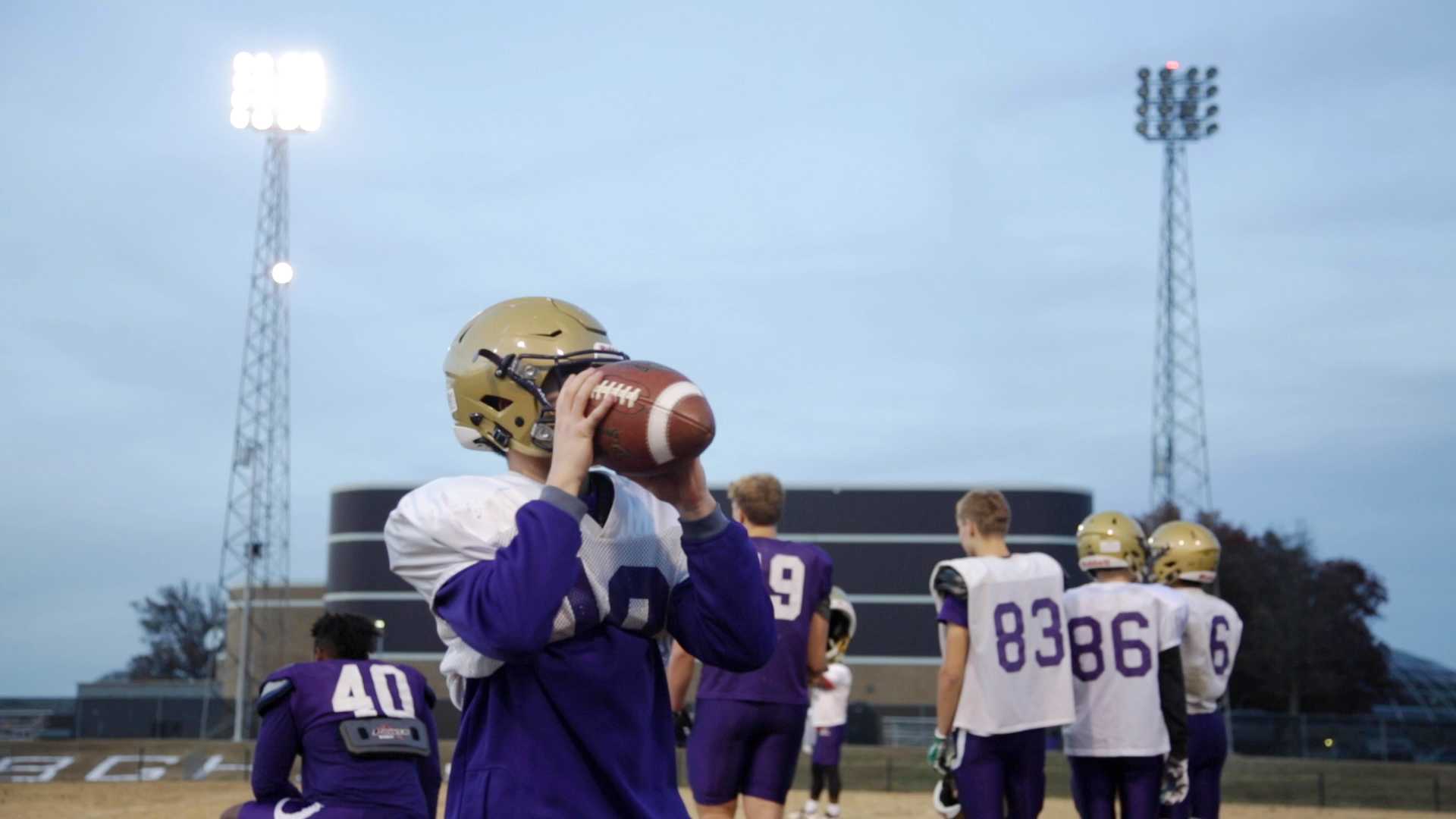 Bowling Green High School senior Kendall Pearson, 17, juggles playing football with choosing a career.
Since August 2019, Pearson has been attending afternoon classes at tech school to jumpstart his career in industrial maintenance.
"People have this impression that all this automation is here, and that means that we'll all be out of jobs," said Destiny O'Rourke, Bowling Green High School's career-readiness coach. "It's just not true. According to our chamber of commerce, there are more than 8,000 jobs unfilled right now in our community. And that number's only growing."
While it's true that there are myriad jobs in Bowling Green, nearly all of those jobs are in service and manufacturing, reported the Bowling Green Chamber of Commerce. This means students who attend college will likely not find a job in their field in Bowling Green, but students like Pearson who attend trade schools have  opportunities.
"I started ATC (Area Technology Center), and it led me down a path to, 'This is what I want to do,'" Pearson said. "At ATC, I take different classes, like robotics and POC's and industrial maintenance."
Pearson said he is fearful of finishing football, graduating and leaving the only life he's ever known.
"When our season ends, I feel like the ties and bonds that we have are going to break," he said. "Football's always been there, and as it comes to an end, I'm scared of what it's going to be like without football."
Despite his fears, Pearson is excited to charge toward the opportunities of the future, earn his own paycheck and find out who he really is.
"If I choose this, and it's not the best route for me, I could always go to college," Pearson said. "But there are so many options for going into the trade, I know there is something for me that's going to work.
---
Written story by Ella Corder
Roots: filmed and produced by BreAnna Luker and Grace Pritchett
Coal to Code: filmed and produced by Nic Huey and Dalton Puckett
Playing the Game: filmed and produced by Emily Moses and Lydia Schweickart