The Mahurin Honors College and International Center lobby and multipurpose room transformed into an exhibition of influential Afro-Latino influential figures on Monday, April 3 for "Celebrando la Afrolatinidad," which translates to "Celebrating Afro-Latinity."
The event consisted of semester-long projects completed by Spanish 101 and 102 students that highlighted the role education plays in uplifting diverse populations on campus.
Yertty VanderMolen, a Spanish instructor on the Hill, annually organizes "Celebrando la Afrolatinidad." She said in the beginning of the semester her curriculum is centered on the event, taking a hands-on approach to Afro-Latino diversity education.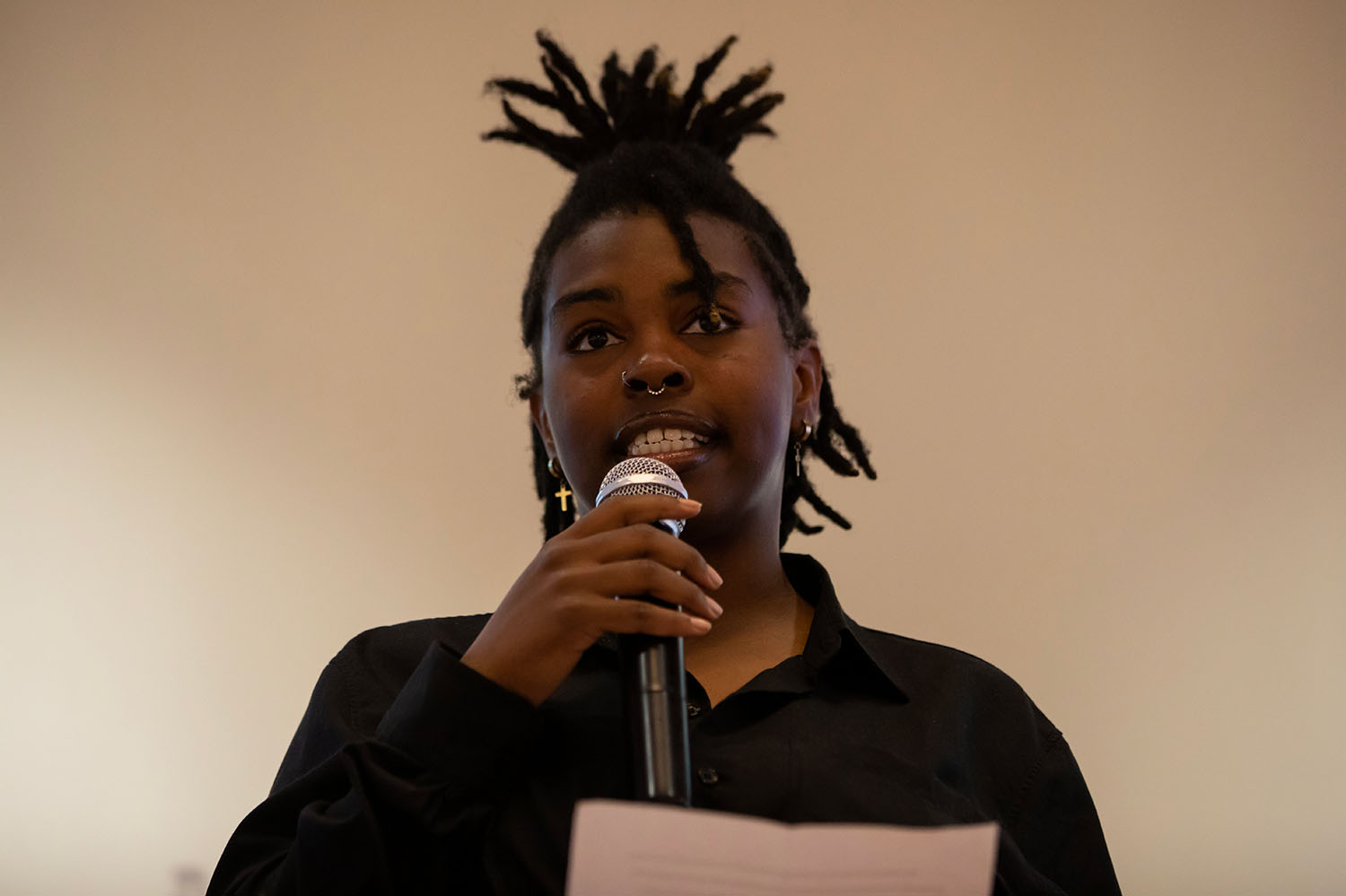 Vandermolen said that Afro-Latino people are often excluded from celebrations of Hispanic heritage due to stereotypes. She said she hopes to dispel them.
"I wanted my students to recognize the huge contribution Afro-Latino people have to Latino culture," VanderMolen said. "It has an impact on our everyday lives."
Vandermolen said that Afro-Latinos have become a forgotten community.
"When most people think of Latinos, the first thing that comes to mind is a tan person that is very likely from Mexico," VanderMolen said.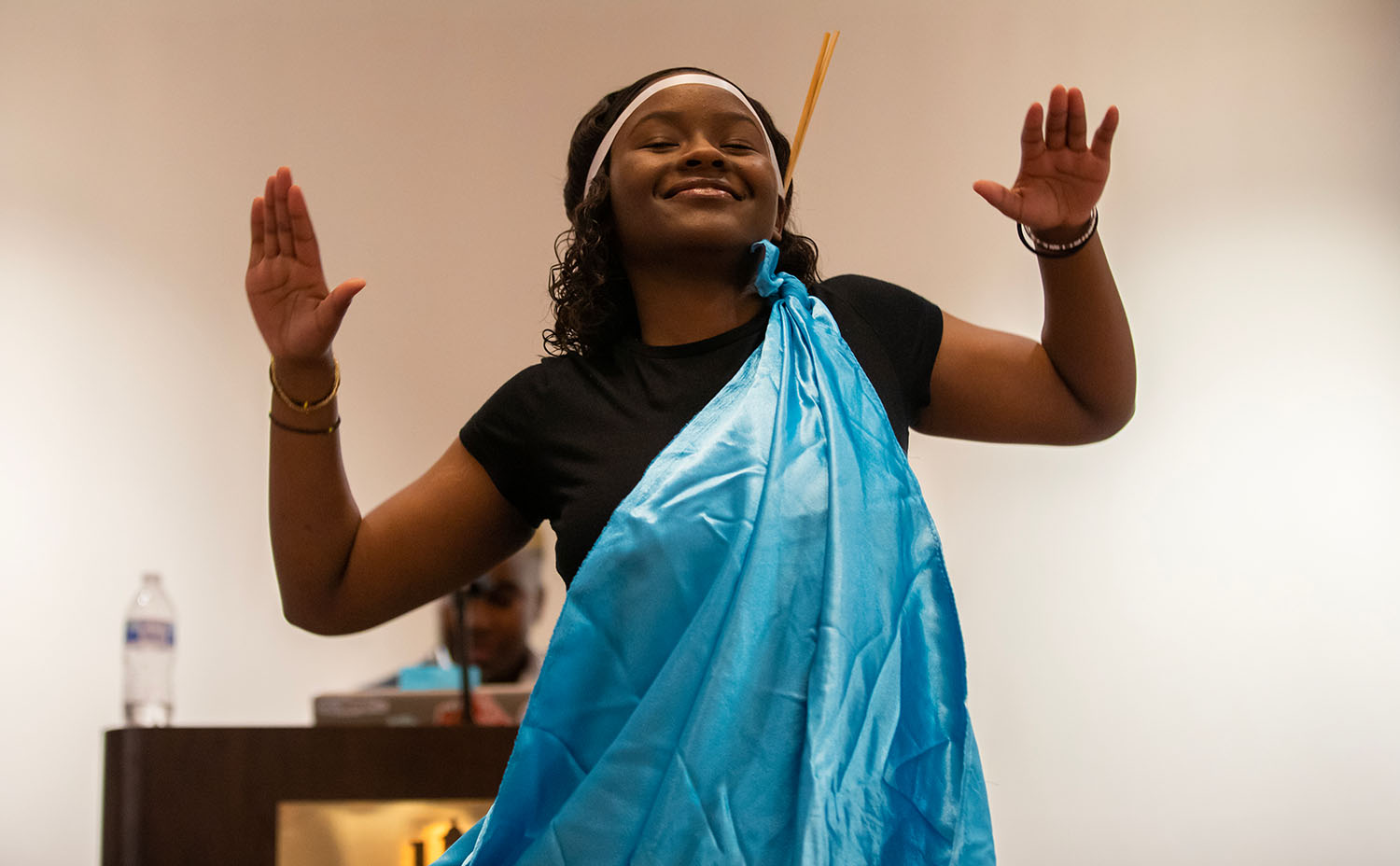 In her hopes of spreading awareness, VanderMolen said she tasks students with taking inventory of their own interests before researching an Afro-Latino figure that has made an impact regarding that interest. Students then research trail blazers they may not have known of otherwise.
The official programming started by explaining the disparities of the Afro-Latino experience. Co-host and organizer Shirma Pierre Bott from St. Andrew, Jamaica, said ingrained anti-Blackness contributes to the neglect of African influence in Latino culture.
"It's hard to be a minority within a minority," Pierre Bott said. "Latinos often overlook our suffering in silence."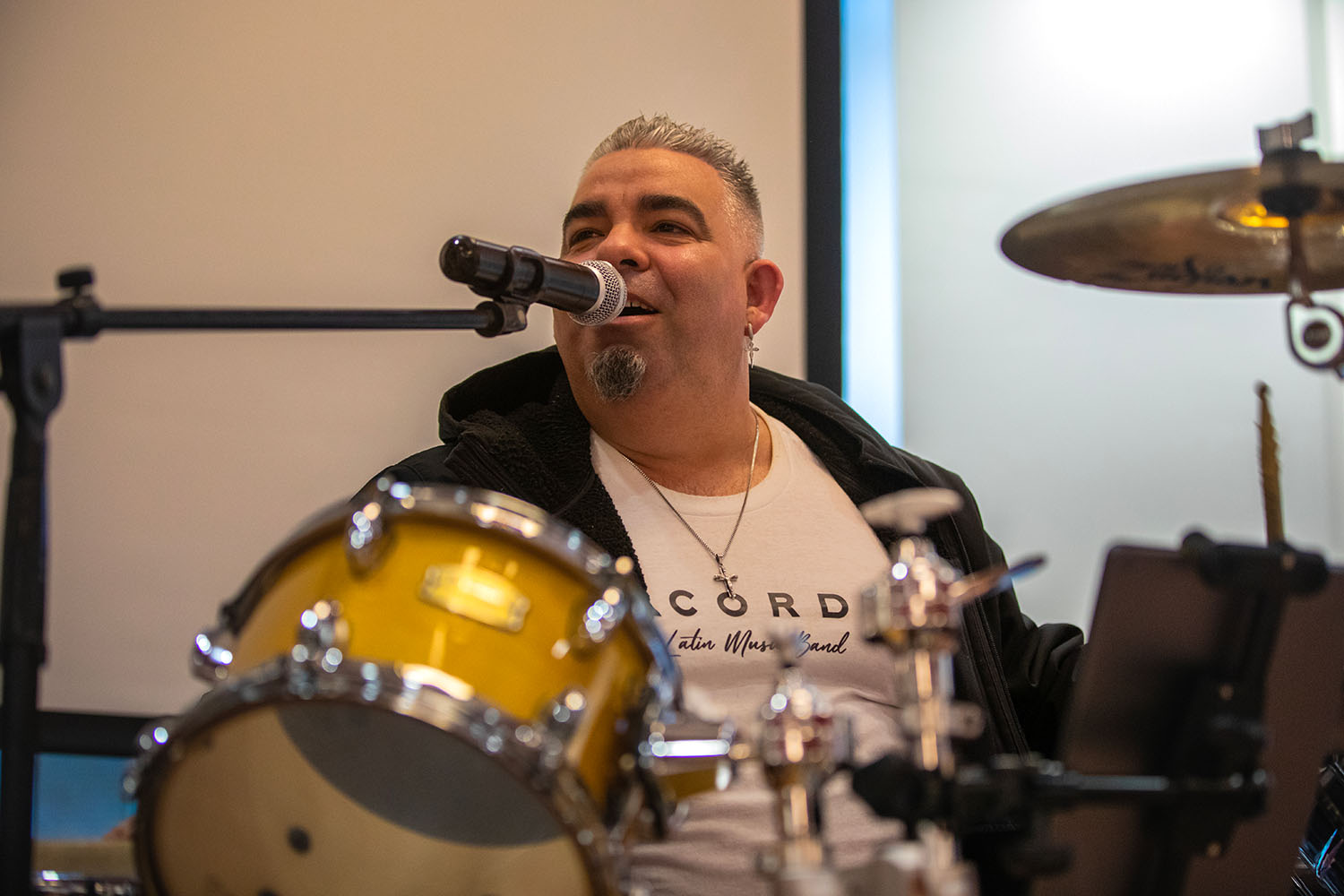 Pierre Bott then showed a video describing the disparities of Black people within Latin culture due to a history of silencing and assimilation.
In organizing this event, Pierre Bott said she wanted to advocate for the acknowledgment of the community she is proud to be part of.
"I am Cuban-raised and have so much pride in how hard-working, resourceful and inspiring we are," Pierre Bott said. "I want people to know we exist so we can all coexist in this space."
Multiple performances honoring cultural awareness served as a visual learning experience for attendees. Cultural awareness was the core message of multiple performances that became a visual learning experience for attendees.
Violinists, dancers, poets, vocalists, guitarists and drummers presented different musical and rhythmic performances of Afro-Latino artists, preceded by a display of cardboard setups for different aspects of the subculture.
Setups included details of athletes like Roberto Clemente, dolls in "Huipiles," which are traditional Mexican dresses, honoring "Dia de los Muertos," or the Day of the Dead, and recipes with samples of flan, a custard-like Mexican dessert.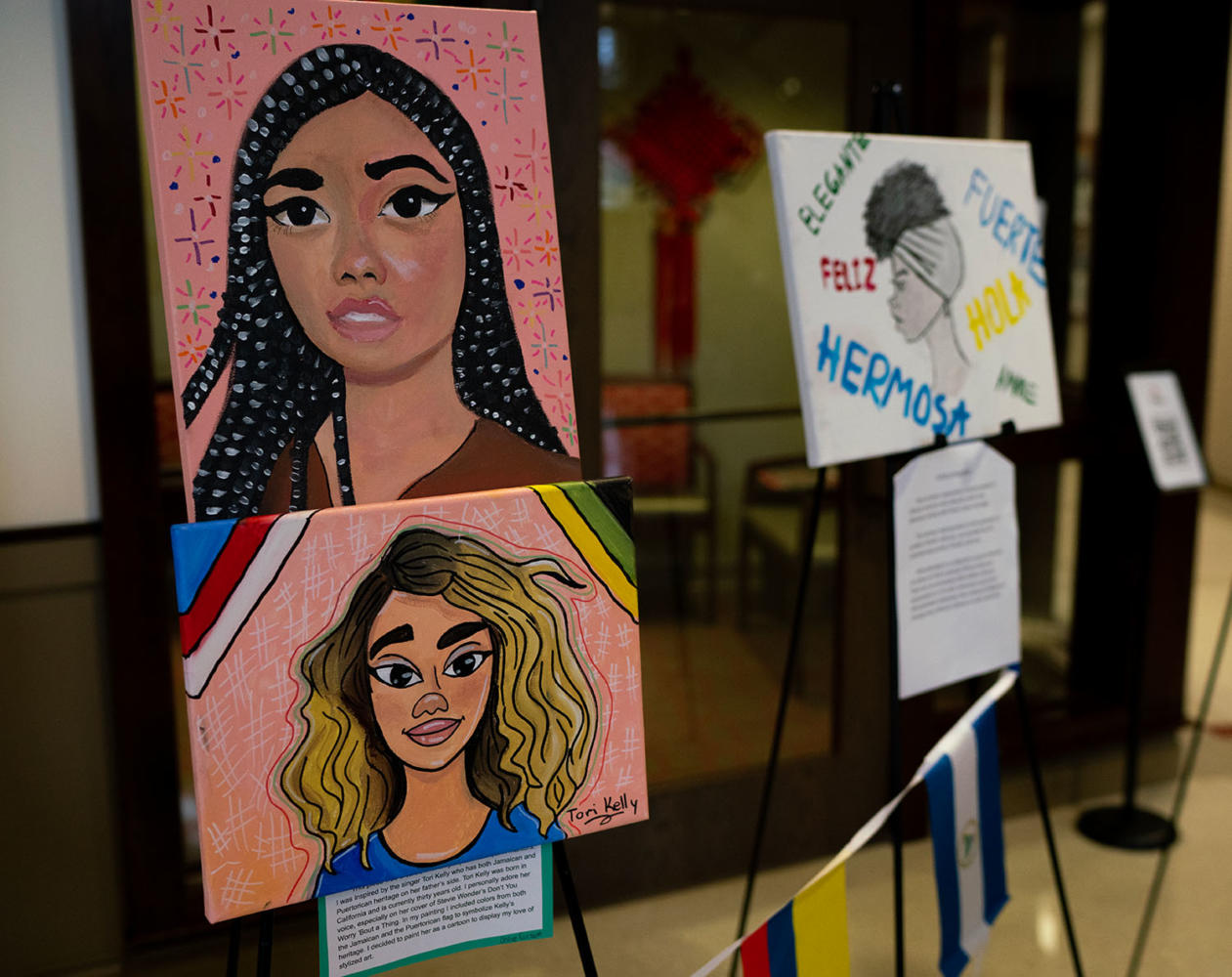 Each student stood next to their creations and answered questions about their semester-long project. Many said their worldview was expanded.
Madison Butler, a freshman from Gallatin, Tennessee, drew from her love of "Semana de la Moda," or Fashion Week, in Colombia. Butler crocheted a multi-colored and asymmetrical skirt inspired by a piece from the runway.
"I chose to do this because I really wanted to honor the culture well," Butler said. "I took my hobbies and created something worthy."
Freshman Carson Evans from Louisville used their interests in LGBTQIA+ advocacy to create a presentation honoring Michaela Jae Rodriguez, a trailblazing transgender and Afro-Latina actress starring in "Rent" the musical, and "Pose" the TV show.
"The project made me connect to her in a way I usually wouldn't have," Evans said.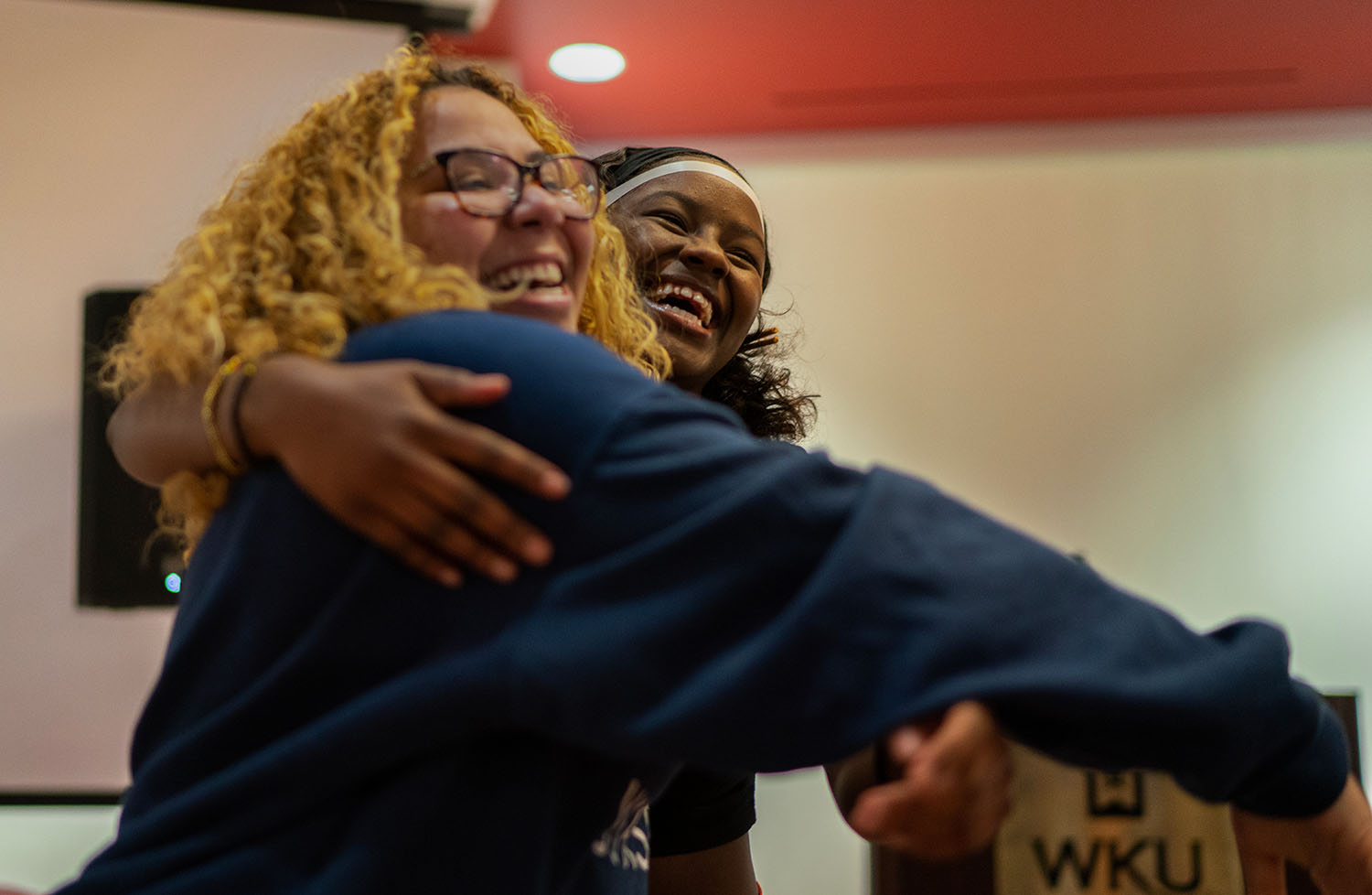 After a night filled with diversity education, cultural celebration and candid conversation, VanderMolen thanked attendees for visiting and opened the dance floor. She invited everyone to eat coconut chicken, empanadas, yucca, plantains, rice and other Afro-Latin foods.
In her final remarks, VanderMolen said she was proud of her students and hopes to continue the event's impact on the broader WKU population and beyond. VanderMolen said she faces barriers, however, due to little funding by the university to keep this event afloat.
"I want this event to be even bigger because we're really cramped," VanderMolen said. "My ambition is to one day invite high schools and the Bowling Green community to a bigger space."
VanderMolen thanked the Campus Activities Board, Modern Languages, the Student Government Association, HCIC and WKU Global for their contributions for this year's event.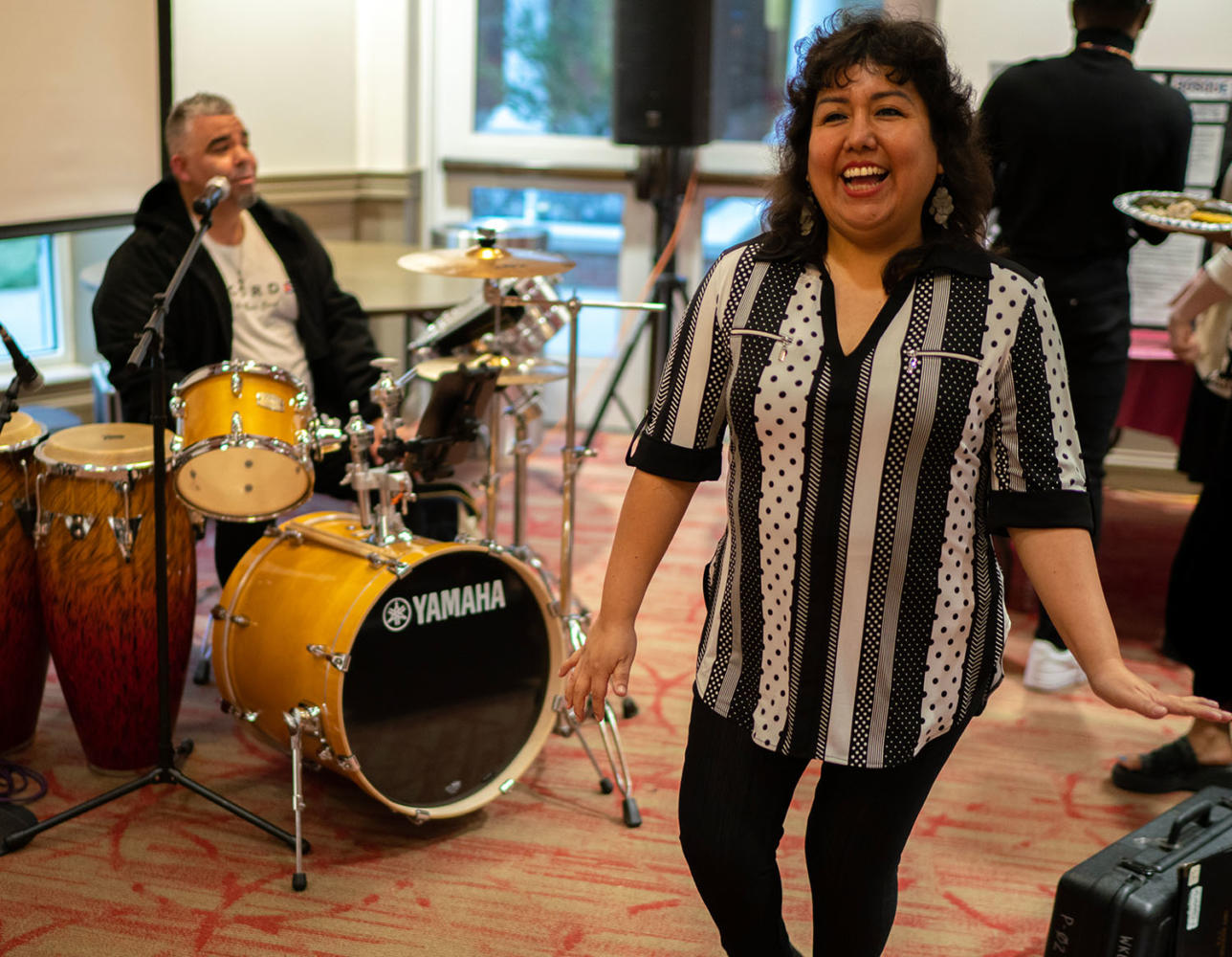 Pierre Bott said she plans to continue fostering a wider community of Afro-Latino people on the Hill, encouraging increased marketing of events targeted to this community.
"I have met a few Afro-Latinas, and I didn't even know they were here," Pierre Bott said. "I would love to see more Latinos on campus socializing."
Vandermolen said she anticipates the event's outreach, and wants members of WKU and Bowling Green to embrace the Afro-Latino community.
"We are all connected," Vandermolen said. "I want everybody to just celebrate this beautiful community. That's our purpose."