Fall is always a beautiful season for fashion on the Hill. When the weather gets cooler, people have the chance to layer some of their best wardrobe pieces and express themselves a bit more than in hot months when extra fabric is the last thing anyone wants. With the leaves mostly fallen, it is time for new fashion inspiration to ring in the colder months. Below are four places around campus that have the best color palettes to inspire your next look.
Van Meter Hall fountain
Because of the warmer-than-usual weather lately, some foliage around the fountain is still full of beautiful green hues. This olive jumper not only complements these hues, but it's also a neutral staple for cooler seasons. I paired the jumper with a sand-colored turtleneck underneath and similarly toned shoes as a tribute to the tan fountain and the brick that surrounds it. These sneakers are not only a statement for the outfit, they are also a perfect shoe for climbing the Hill. To complete this look, add some socks with fall foliage designs to match the trees.
Inside Van Meter
Van Meter is full of rich browns and golds that are great for making a statement this fall. Cheetah print perfectly encompasses all of these hues and can be found at virtually every clothing store. These mustard flared culottes are an homage to the gold railings. I made sure to include gold earrings to add some shine to the outfit like the railings add some sparkle to Van Meter. The brown boots and rust-colored socks complement the cheetah print turtleneck and round out the whole outfit.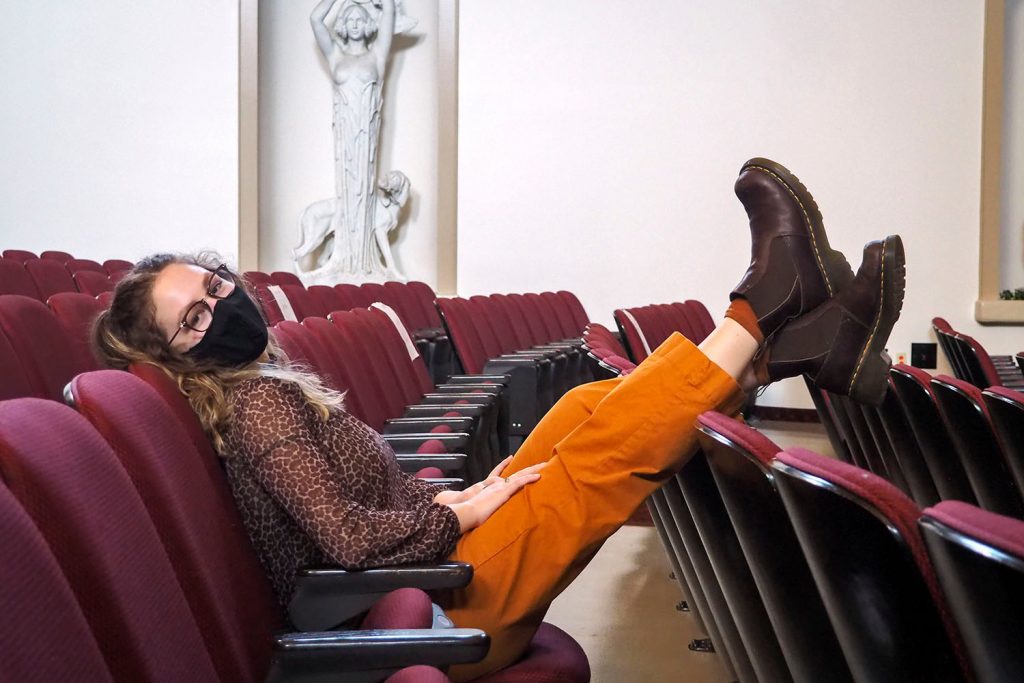 Centennial Mall
A big trend this fall is layering a collared shirt under a sweater or sweatshirt. For this look, I created my own spin and paired a dark melon-colored collar under this sand-colored cropped sweatshirt. Some of the red peaked out from below the hem of the sweatshirt is a nice touch. This layering reflects how the red "Centennial" statue is centered in the brick circle of Centennial Mall. I paired the outfit with the same brown boots from earlier — they're a good staple for any fall outfit.
Downing Student Union
As stated earlier, layering is perfect for fall. With this look, I used layers to add a fun element to the outfit. Inside DSU can seem a little dark at times, so I layered a black lace tank over a rust-colored turtleneck. To lighten the outfit up, I added another pair of flared culottes in an eggshell color. No matter what the fashion rules say, you can wear white after Labor Day. The denim trench coat also lightens up the look and introduces a high fashion element. To round it out, I wore black Chelsea boots, another classic wardrobe staple for cooler months.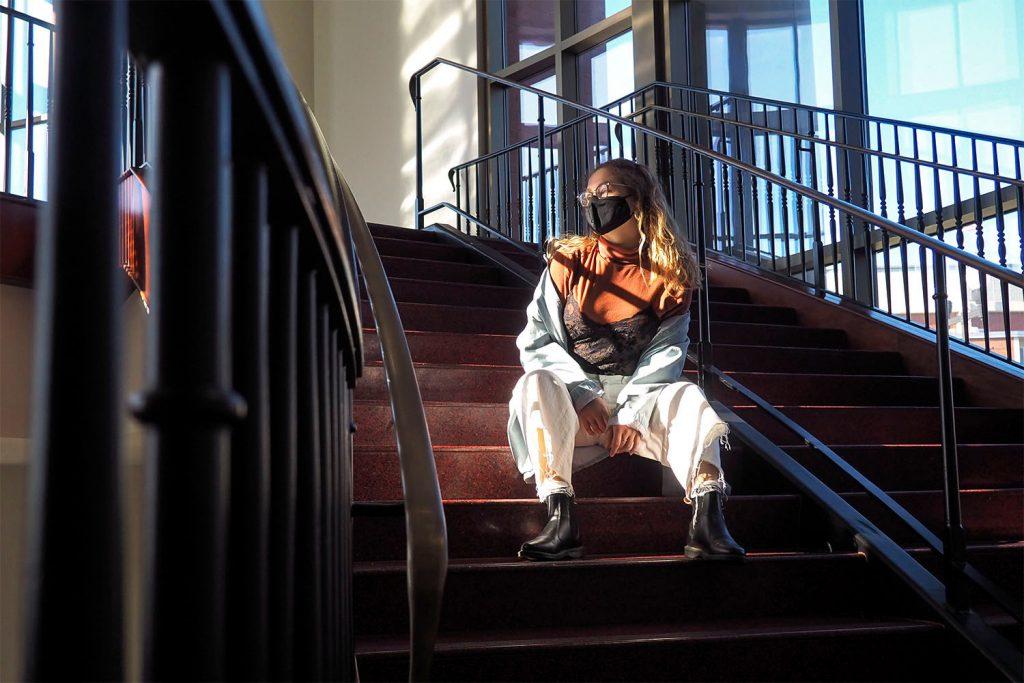 ---
Next time you find yourself staring at your wardrobe and telling yourself you have nothing to wear, just take a glance around and find inspiration in the color palettes around you. Campus is full of beautiful scenery and colors that are perfect for your next fall look.