Even though the pandemic is still here, there is hope that 2021 will be better than 2020. With this new mindset comes a new wardrobe full of the latest trends. Since classes have started back and socially distanced events are happening on campus, sweats may no longer be a daily uniform. So, here are five trends that will be great additions to your closet.
This is the year of color when it comes to fashionable wardrobes. Seth Howard, a professor for interior design and fashion merchandising, attributes the need for bright outfits to the gloom of covid burnout from last year. 
"I think jewel tones are going to see a resurgence this year," Howard said. "We saw that in the inauguration of President Biden. The First Lady, Vice President Kamala Harris and former First Lady Michelle Obama all wore deep, rich jewel-toned looks for the occasion."
Jewel tones like amethyst, emerald and topaz are also great when transitioning from winter into spring.  Another color palette that is perfect for spring is pastels. Lavender and jade green have been growing in popularity over the past several months and are not going away any time soon. Both of these color palettes pair well with the earth tones that were popular in 2020. Neon colors and bubblegum pink were also seen frequently during fashion week for spring 2021.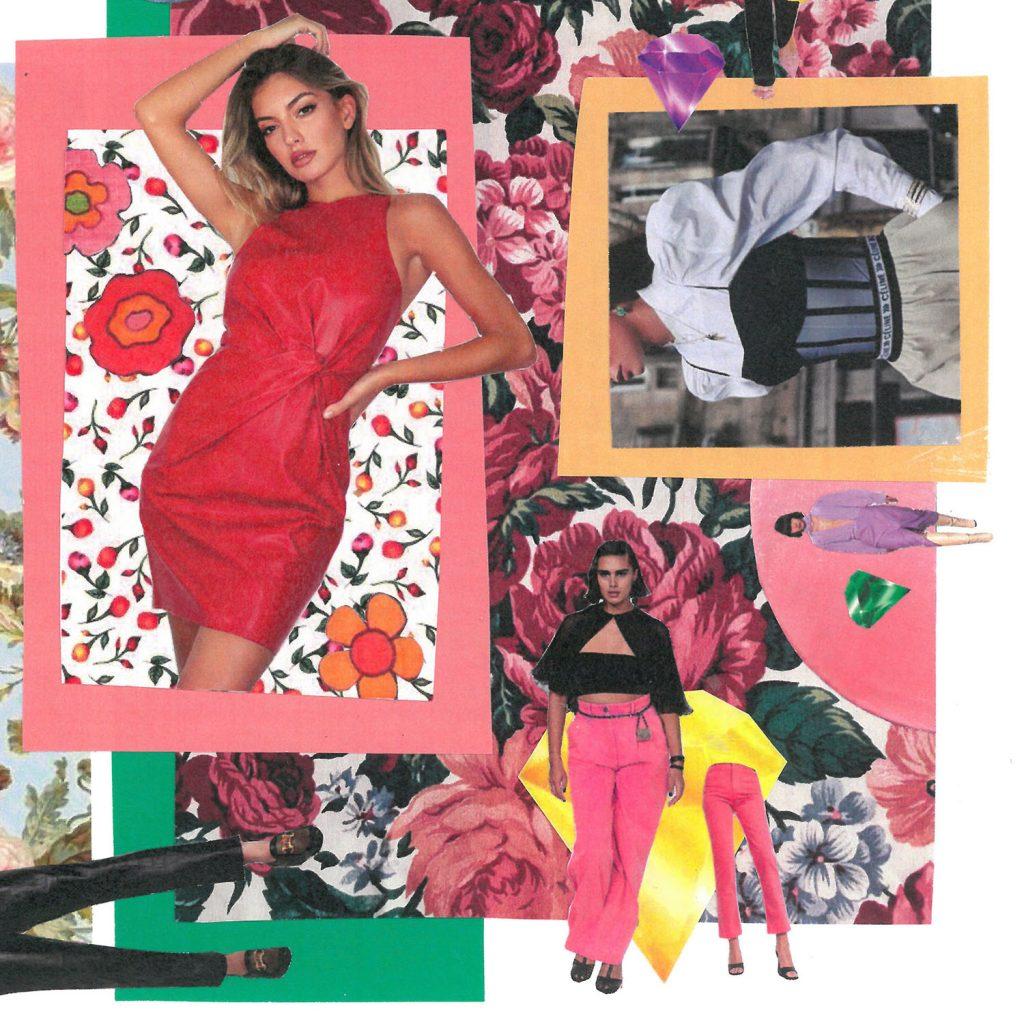 Just as bold colors are returning, so are floral prints. This spring and summer, florals from every decade are popping up all over runways and in stores. The cartoonish flower power print of the 1960s and 1970s are just as popular as the big and bold roses of the 1980s. 
"Right now, there is a nod to the ephemeral, fantasy-like florals — surely driven by months of lockdown and longing to escape," Howard said. 
If bold prints like those are not your style, mini florals from the 1990s and 2000s are also regaining popularity. There really is a floral print for everyone.
Leather jackets have always been a classic wardrobe staple, and this year is no exception. However, there are a few new leather items to watch out for. Leather pants have slowly become more mainstream since fall 2020 and are maintaining their presence into 2021. The leather craze has also taken over shirts and dresses this season. This trend is also more colorful as more designers create leather looks with deep reds, greens and other colors on trend in 2021. Howard said leather is here to stay for the long-run but could be transitioning to bioengineered plant-based fabrics that are safe for the environment and save animals.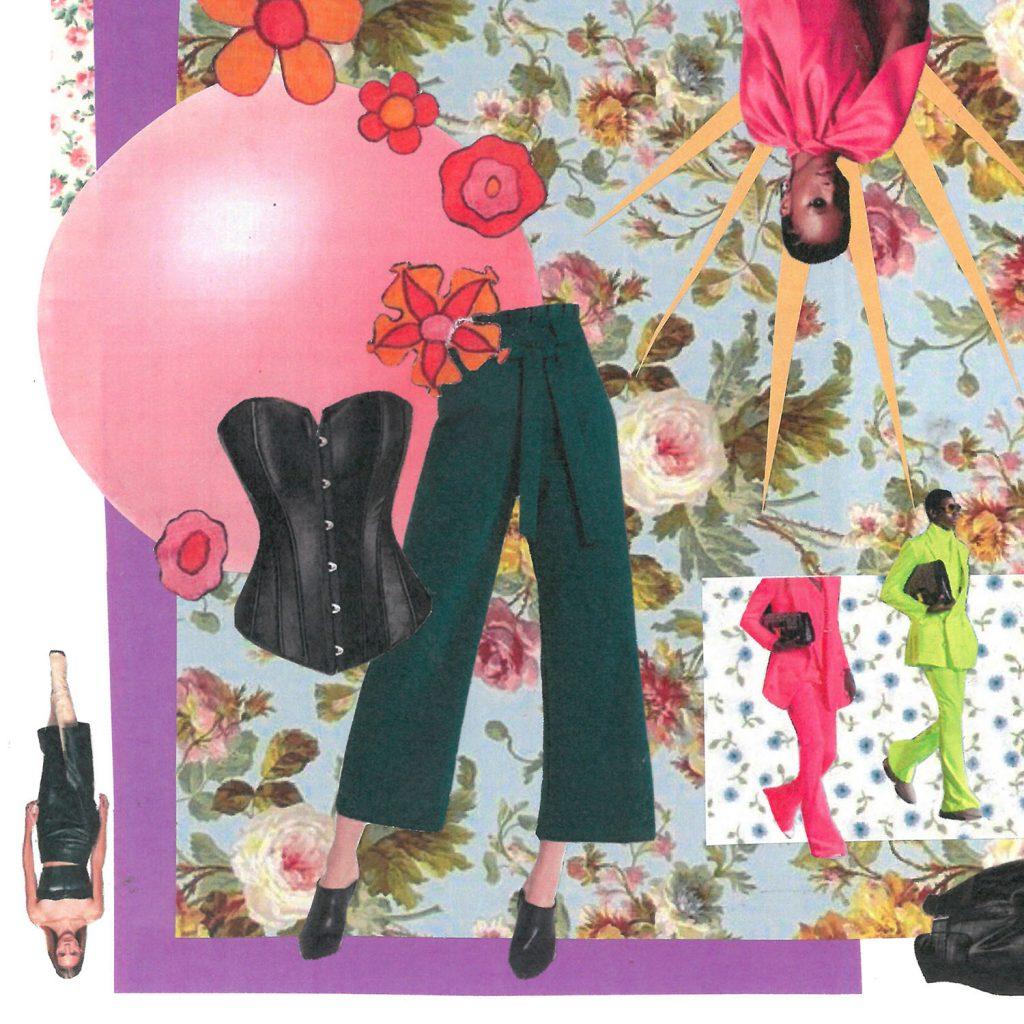 "Fashion trends and the wants of consumers can usually be likened to the swing of a pendulum," Howard said. "Over the last year, we've all been stuck at home on endless Zoom meetings and living in our most comfort-inducing wardrobes. Now that we're hopefully seeing a light at the end of the tunnel with vaccines and the reopening of various cities and states, the pendulum will undoubtedly swing the other direction to more form-fitting silhouettes."
Corsets are another item that have been gaining popularity throughout the past couple years, and they satisfy the need for form-fitting clothing. And because of the new popularity of the Netflix show "Bridgerton," people are trying to live out their Victorian fantasies through this garment. This trend has taken over in many different forms from workwear to casual to streetstyle. Corsets can be styled as tops by themselves, or they can be paired over shirts and dresses. The fabric choices are also plentiful when it comes to the tops, but the most popular are leather and lace.
After a year of working from couches and going to school in bed, it is hard to imagine squeezing back into skinny jeans. That could be the reasoning behind the new baggy pants trend. This is manifesting in wide leg culottes and oversized straight leg jeans. 
"Think more of a sailor pant and less of a flare jean," Howard said. 
This is a trend that will probably gain more popularity as the year goes on. Some of the more popular baggy jeans are also low rise, but if that is not your thing, do not worry, high waisted pants are staying in 2021.
"There were many people who never abandoned low-rise pants for the high-rise trend we saw more recently that was heralding back to the '70s," Howard said. "Given that many brands are still in this '70s moment, I don't see high-waisted trousers leaving us right now."
---
Howard also said there will be big influences from the '90s and early 2000s this year. He also notes that outerwear will be used more as a fashion statement and less of a practical use.                                                              
Be sure to look out for these trends the next time you are shopping or the next time you clean out your closet. Some of these items have been around for a little while and may already be in your closet. If you want to make a statement on your Zoom calls or during your one in-person class of the week, these are just some of the pieces to wear.