The first few weeks of school can be stressful —  mountains of homework, club obligations, and for some, hours spent filling up 75,000 water balloons.
That's how the brothers of Phi Gamma Delta fraternity spent the past three weeks as they worked feverishly to prepare for their fall philanthropy event, Bowling Green Balloon Battle. The water balloon fight was held Sept. 14 at the WKU Intramural Fields.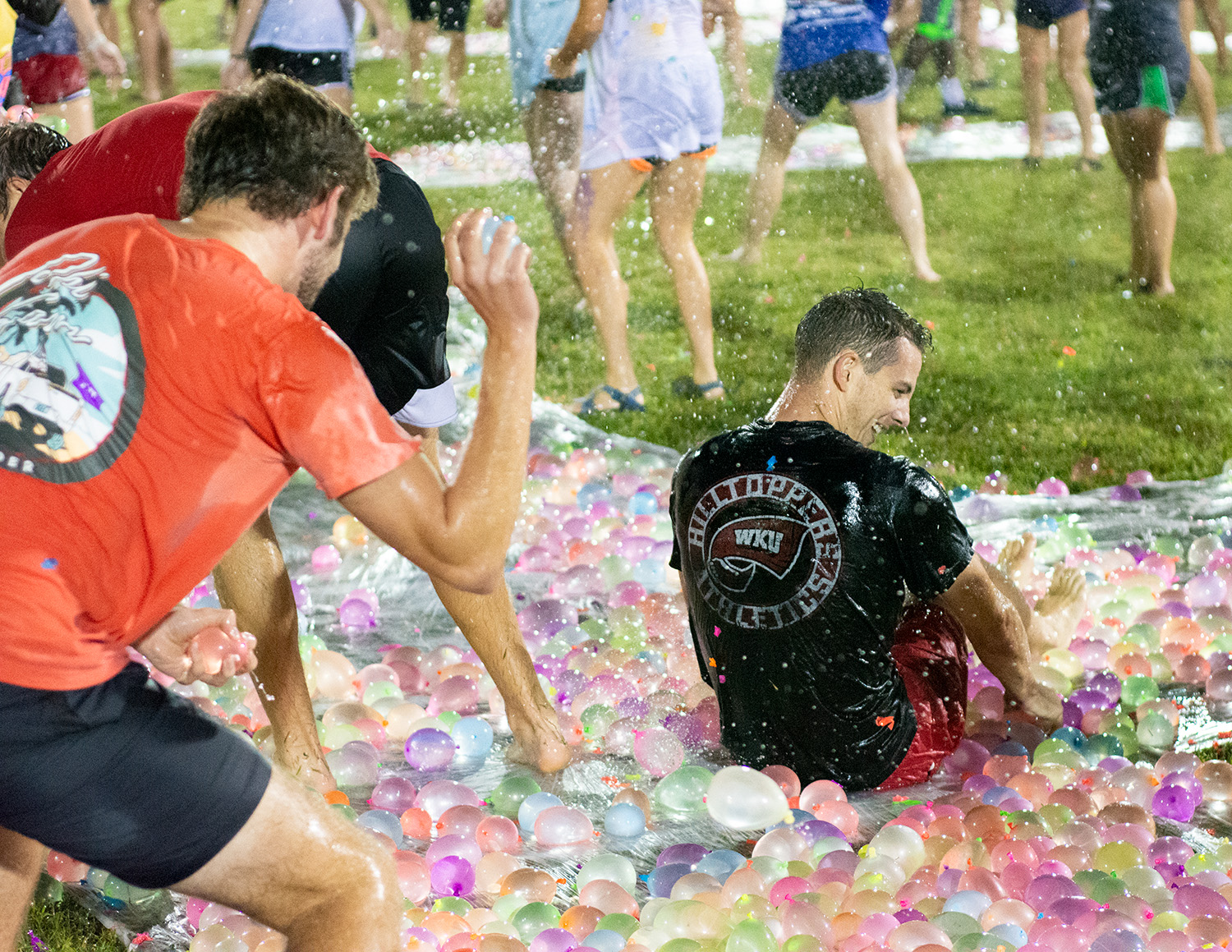 Harrison Garden, FIJI philanthropy chair, said this is the second year for the event. He said a former member came up with the idea after he saw the University of Kentucky broke the record for the largest water balloon fight.
"Now, in year two, I wanted to take it to the next level," Garden said.
This year, the organization filled over 75,000 water balloons, shattering last year's number by more than 30,000 balloons. FIJI President Jonathan Greene said that number was no small effort. It built upon the success from last year and was done in conjunction with many different organizations across campus and the Bowling Green community.
"My favorite part of the process has been seeing how involved people outside of our chapter have been," Greene said. "From helping fill up the balloons to buying tickets, the support has been amazing to witness."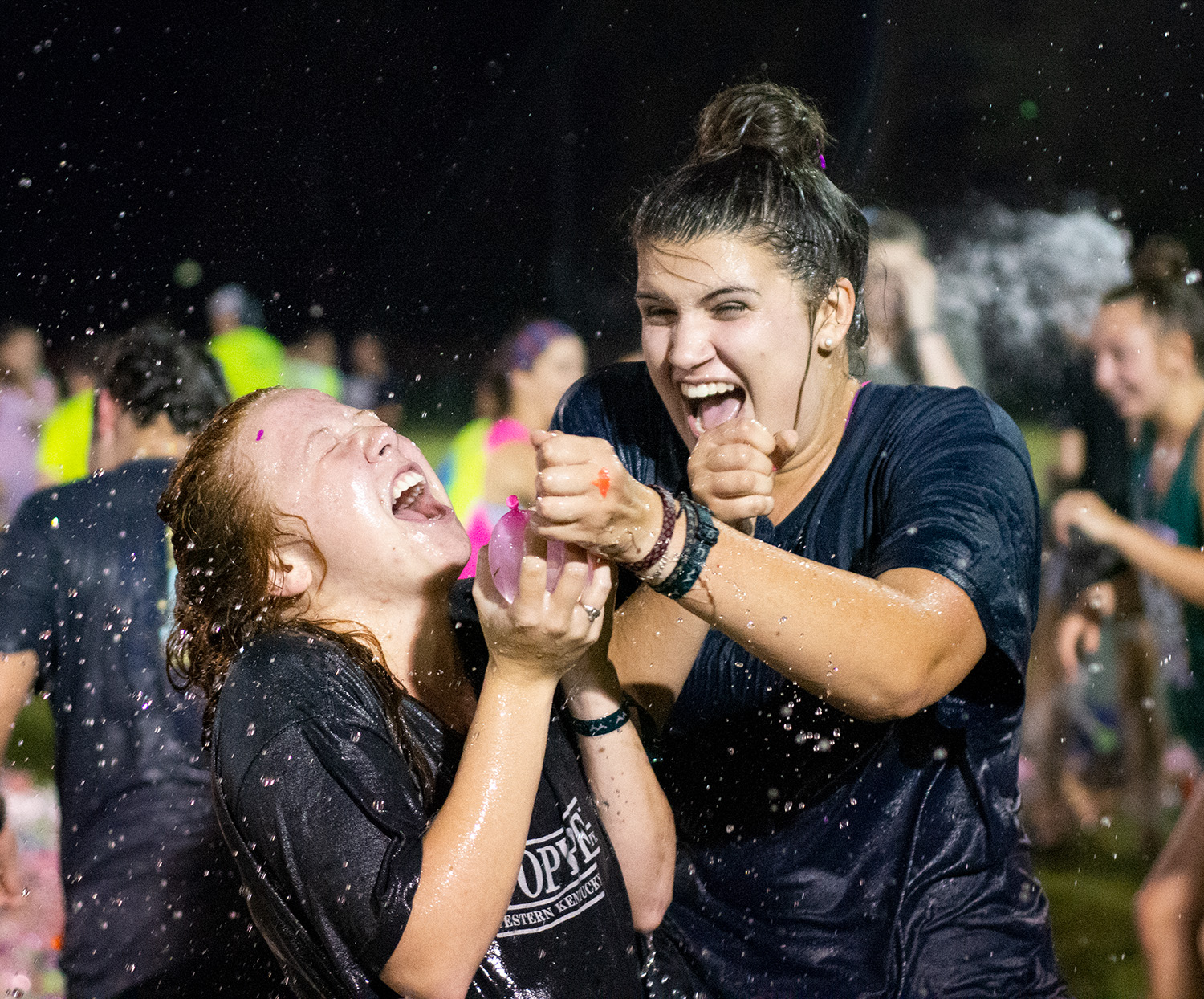 Support for the event has come from other Greek organizations. Emma Manley, a member of Alpha Gamma Delta sorority, said she helped fill water balloons last year and returned this year because it's not only a great cause but a also great way to forge relationships with other members of Greek life.
"I think we as a Greek community at WKU do a good job of helping each other no matter what," Manley said. "We get to help FIJI prepare for one of their biggest philanthropy events of the year because we are all on the same team in this community."
The hours of work Manley and others put in to filling up the balloons culminated in 20 minutes of throwing, sliding, catching and breaking the balloons. The proceeds from the $10 admission fee went toward the United Service Organizations, an organization that helps military service members stay connected to their families.
"I see the Balloon Battle as a great way to engage the Greek, WKU and Bowling Green communities around a specific cause  the USO … " Greene said. "The more people there means the more people who learn about the USO and the more money FIJI gets to donate in the end."
Garden said the event showcases one of the fraternity's five values: a servant's heart.
"Community involvement and giving back to organizations is of utmost importance to us in this chapter," he said.