Books can be a universal source of enjoyment, and during fall break some students may want to wind down without leaving town. Consider reading one of these five classical books to lose yourself in a journey not far from home.
These books are best enjoyed with a blanket, a cup of coffee and an optional but encouraged bag of candy.
From child vampires to murderous dogs, these books have everything to prepare you for the spooky season.
"The Hound of the Baskervilles" by Sir Arthur Conan Doyle (1902)
This is Doyle's first novel written after what was supposed to be his retirement from Sherlock Holmes. However, spoiler alert, the death of the character ignited rage across Europe. So, Doyle decided Holmes must make a return to subdue the outrage.
The world's greatest detective Sherlock Holmes and his renowned sidekick Dr. John Watson are investigating what they believe is the typical murder of the week, but the death of Sir Baskerville takes a surprisingly supernatural undertone when a "hellhound" is accused of the murder.
Many know Sherlock Holmes through the titular BBC series, but Doyle published four novels and 56 short stories about Holmes and Watson during his lifetime. All of these stories are available on a website preserving Holmes' adventures.
The novel shocked audiences across Europe with eerie and taboo subjects such as satanism and magic.
Sir Arthur Conan Doyle utilizes descriptors throughout the novel to illustrate the chill of the wind on the countryside which provides an immersive experience for the reader.
This book is available for free on Kindle but is available at Barnes & Noble and Amazon.
"Interview with the Vampire" by Anne Rice (1976)
Before Edward, Bella and "Twilight," there was Louis, Lestat and Claudia.
Louis is the average young man turned vampire after Lestat, anti-hero and Louis' occasional love interest, changes him into a blood-sucking fiend. Both want vastly different lifestyles, but they can only agree on wanting each other.
Lestat decides to trap Louis in their toxic relationship by forcing Louis to bite a young girl named Claudia. She not only becomes their daughter but also their partner in crime.
Louis wavers between his want for immortality and a normal existence, but when Lestat and Claudia long for evil, he knows that he cannot control them. Thus, he must give in to the horrors and pleasures of vampirism.
This novel is the first of multiple in Rice's Vampire Chronicles series; others include "The Vampire Lestat," "Queen of the Damned" and "Prince Lestat."
Including "Interview with the Vampire," several of Rice's books were recently banned and challenged in some libraries in Virginia and Ohio because of what complainants said was pornographic content in her novels.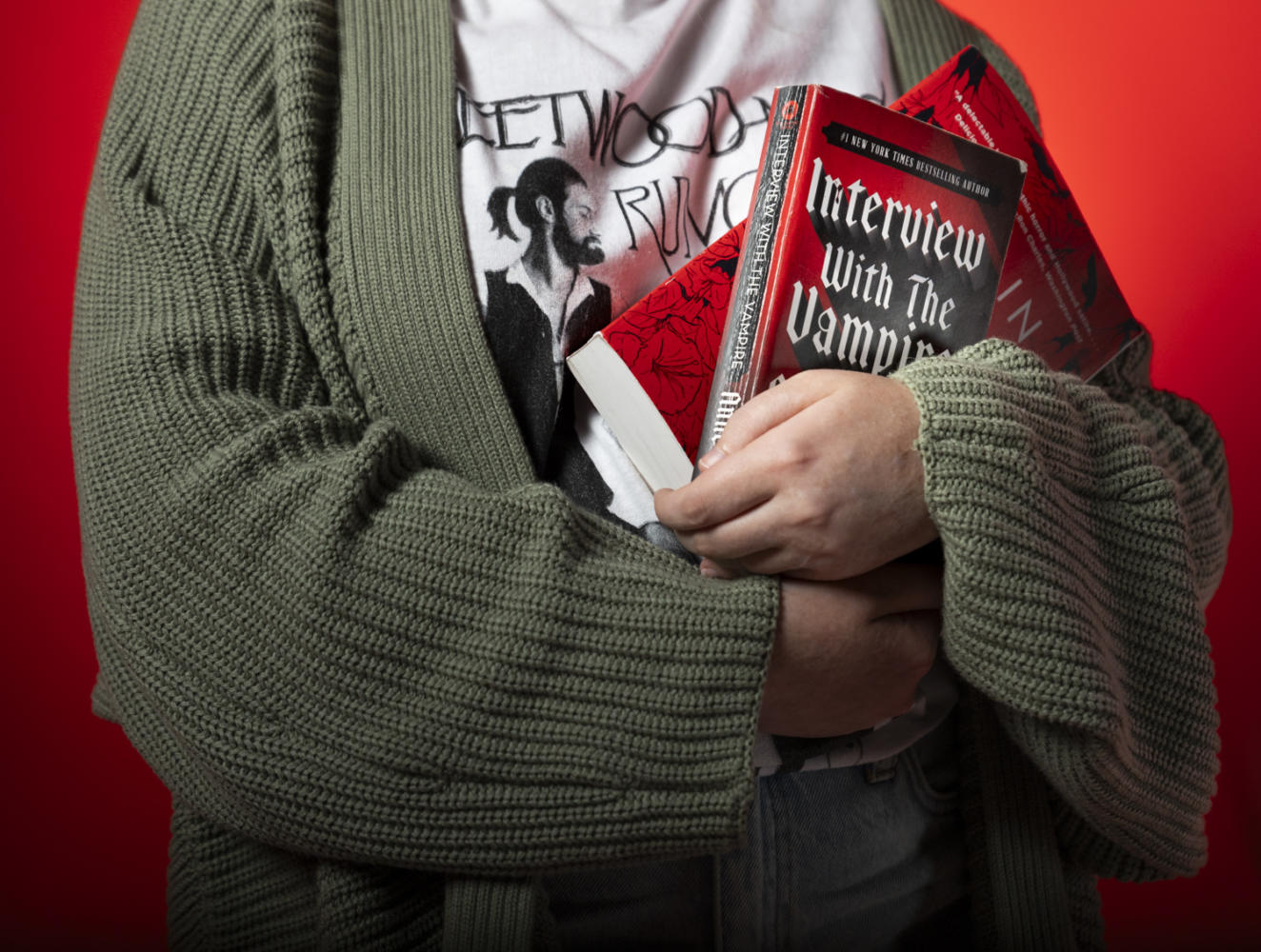 Rice wrote this novel as a way to cope with the death of her daughter who was five when she passed away from leukemia. Her daughter served as the inspiration for the character Claudia, who allowed Rice's daughter to live forever through the book.
This novel was later rewritten by Rice to make it more appropriate for filmgoers in the 1990s. The 1994 film adaptation stars '90s heartthrobs Tom Cruise, Brad Pitt and Christian Slater.
"Interview with the Vampire" is a book that is certainly worth reading for not only the gloomy love story but for the Southern Gothic aesthetic.
This book is available at Barnes & Noble and Amazon.
"Ethan Frome" by Edith Wharton (1911)
"Ethan Frome" follows the titular character in his journey searching for education, true love and happiness. However, Frome is chained to his hypochondriac wife Zeena and his tiring life as a farmer until true love and happiness arrive in the form of Zeena's cousin, Mattie.
This novella is set in the fictional town of Starkfield, Massachusetts, and has a beautiful atmosphere that mirrors the coldness of the characters
Within the town, there is a tale that is often told to newcomers about the tragedy that struck the Frome family a few years back. The Frome tragedy is shrouded in mystery as it isn't often discussed in detail, however, the unnamed narrator digs to the bottom of the mystery that is full of love, deceit, sorrow and poetic justice.
Few other books can truly affect the reader as deeply as "Ethan Frome." Wharton crafted characters that are neither romanticized nor beautiful – they're simply typical humans who suffer just as the reader has.
This novella is available for free on Kindle and is available at Barnes & Noble and Amazon.
"The Strange Case of Dr. Jekyll and Mr. Hyde" by Robert Louis Stevenson (1886)
Primarily known for his authorship of the adored children's novel, "Treasure Island," Stevenson made his step into suspenseful literature with this novel.
To cure his multiple personality disorder, Dr. Jekyll concocts what he believes is the antidote. That is, until it backfires and his other personality, Mr. Hyde, takes control of his body in the evening.
After puzzling murders begin cropping up around Dr. Jekyll's house, he must determine if he is the murderer or if someone else is behind them.
This tale has come in many forms over the years from Broadway musicals to an "Alvin and the Chipmunks" adaptation, but no iteration will ever surpass the original even though the Chipmunks came close.
This novella can easily be finished in a day or less, and it is the perfect book to cuddle up and read around Halloween.
"The Strange Case of Dr. Jekyll and Mr. Hyde" is free on Kindle, but hard copies are available at Barnes & Noble, Amazon and the WKU Raymond Cravens Library.
"The Yellow Wallpaper" by Charlotte Perkins Gilman (1892)
In contrast to the other entries on this list, "The Yellow Wallpaper" is a long-form short story that can be regarded as a book.
This story details the narrator being locked in a room by her abusive husband and her descent into madness.
The unnamed narrator's husband believes that his wife is going through a bout of insanity because she refuses to assume the role of the traditional housewife.
The few friends she has are the images she sees contained within the yellow wallpaper that lines the room she's confined in.
The short story has a dreary setting which is fitting for the autumnal turn of leaves and darker nights.
This long-form short story is available at Barnes & Noble and Amazon.