Smells of food and sounds of music filled the Mahurin Honors College and International Center on Friday, Sept. 16, as students gathered to celebrate the beginning of Hispanic Heritage Month. Hosted by Hilltopper Organization of Latin American Students, "All Around the World" was an event that enabled students to try traditional dishes from various Latin American cultures in addition to viewing a traditional Mexican dance.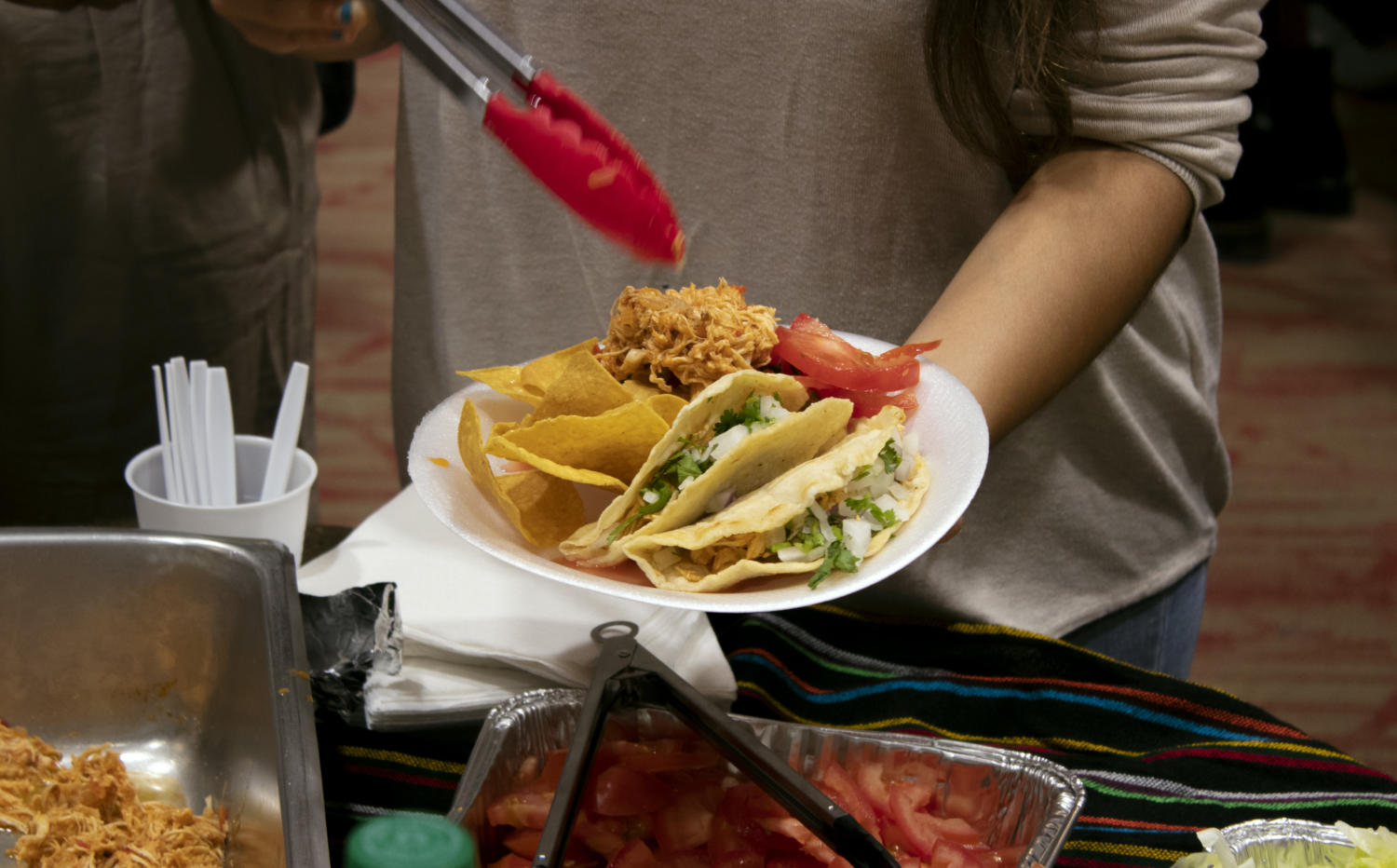 Junior Emily Then Torres said students should attend events like "All Around the World" because they provide both an opportunity for students to have fun and to learn about Latin American cultures.
"Many times, when talking about Latin American countries and culture, people immediately think about Mexico," Then Torres said. "But there are so many more Spanish-speaking countries that people don't know about that we want to show, and that is better done by coming to events and meeting people from those other countries."
Then Torres, who is from Santo Domingo, Dominican Republic, said it's important to celebrate Hispanic Heritage Month because people need to remember and celebrate what past generations of Latin Americans endured and the contributions they made in the world.
Owensboro senior Juan Tomas, the president of the Hilltopper Organization of Latin American Students, reiterated Then Torres' point about students exposing themselves to different cultures.
"This is a predominantly white institution," Tomas said about WKU. "I don't think a lot of people know about the difference between Guatemala, Venezuela or Mexico, you know, we all have our own rich culture in history."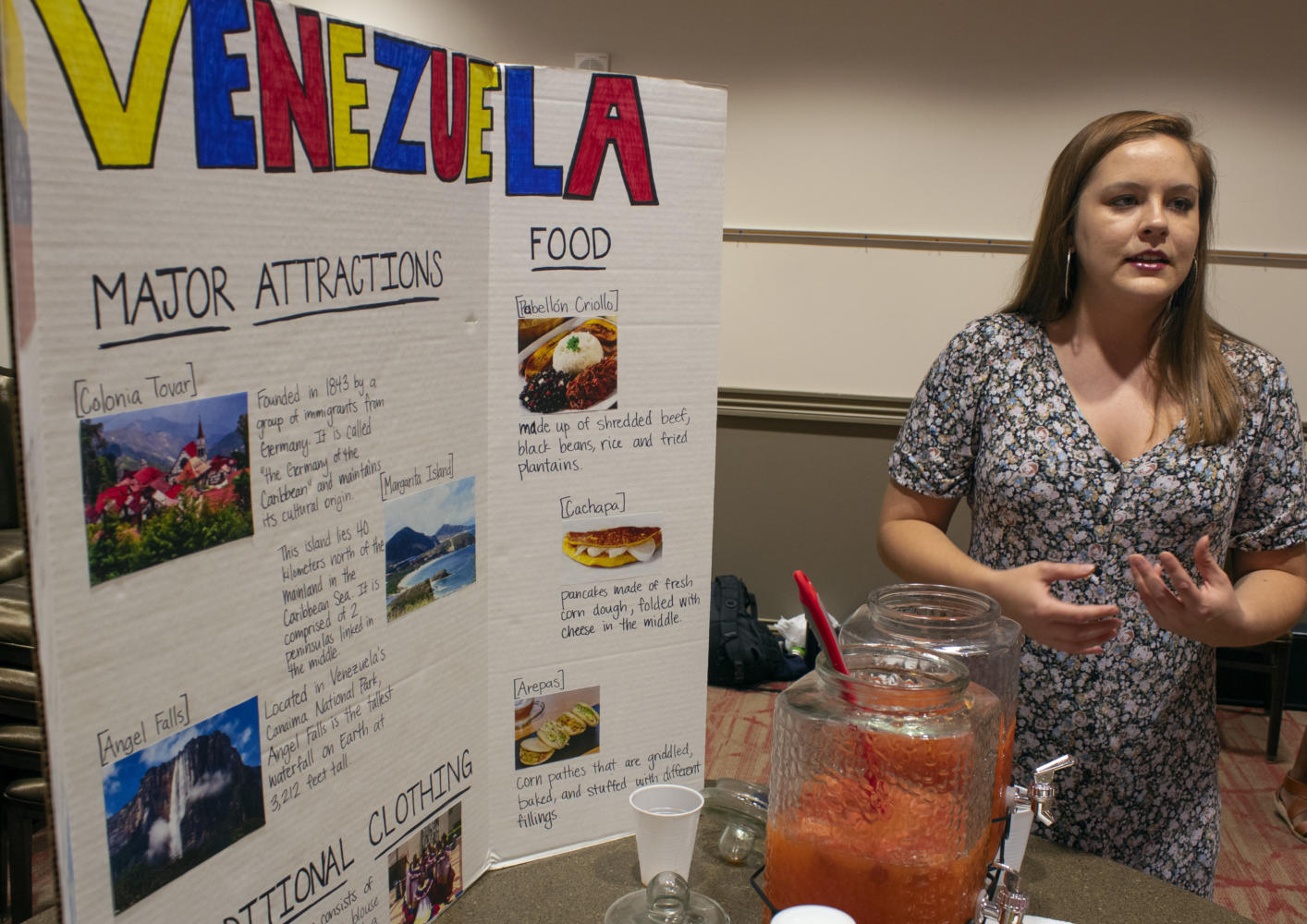 Tomas, whose parents immigrated to the United States from Guatemala, said he wanted people to know about the different foods and cultures that each Hispanic country offered.
"It's important that we get to share our culture here on campus, you know, tell Western that Hispanic students are here, Latinos," he said. "That's why we go pretty big on Hispanic Heritage Month, especially with this 'All Around the World.'"
Bowling Green senior Abner Rubio, who is the vice president of HOLAS, is Mexican American. He said his culture is all about giving back to their community.
"It's about prioritizing our family among everything else," he said. "It's about cooking amazing dishes that bring all of us together."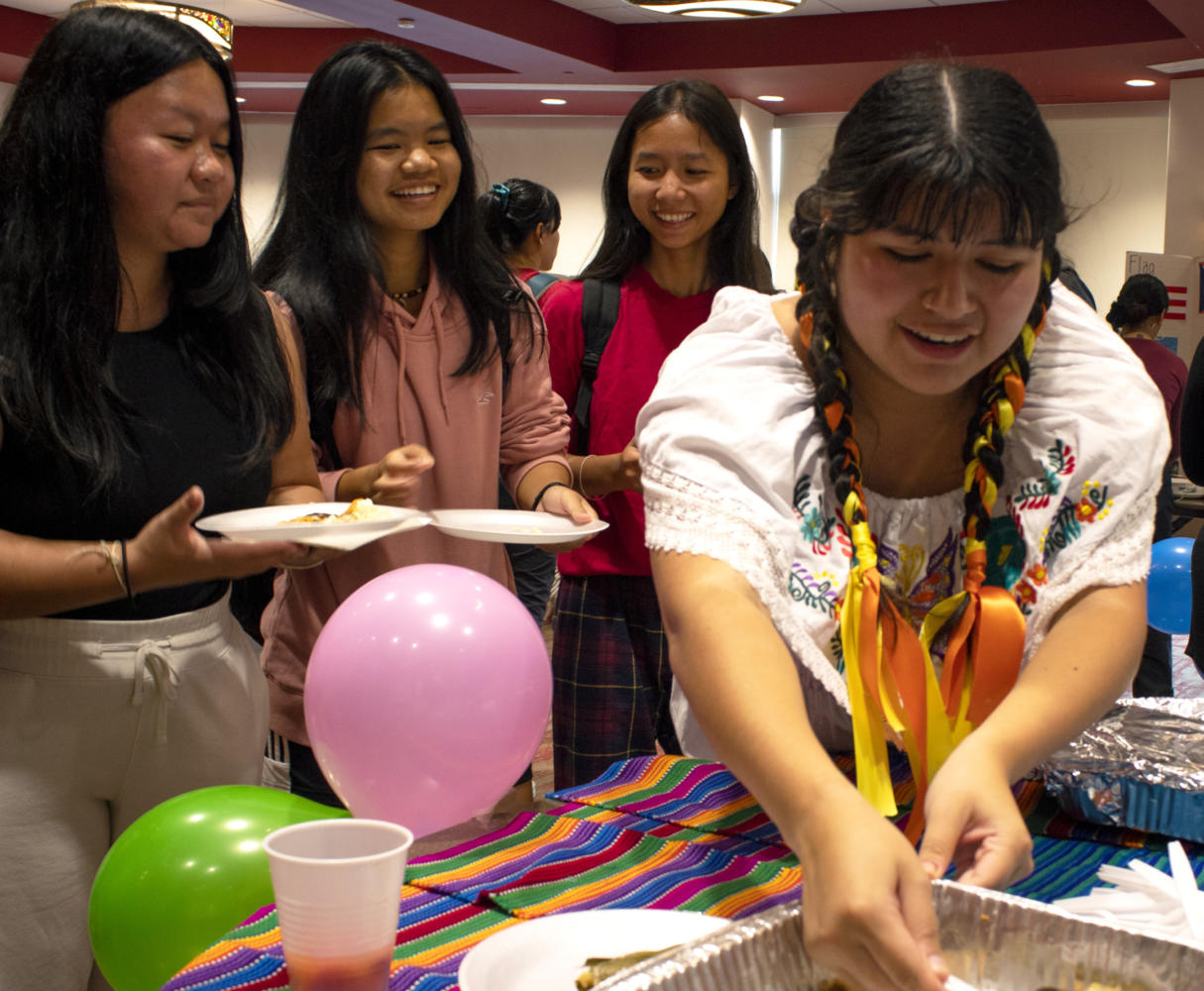 He said it's important to celebrate Hispanic Heritage Month so that Hispanics and Latinos "don't forget" their roots of where they came from.
Rubio said everyone should attend events like these so they can interact with the minority populations on campus.
"Bowling Green is a very diverse town," he said. "We want to showcase who we (Latinos) are, and we are proud to display our customs and culture."
Tompkinsville freshman Joshalyn Hamilton said events like "All Around the World" allowed students the chance to expose themselves to cultures outside of their own in addition to providing an opportunity for "togetherness and community."
"I believe (people) should attend events like this so they get out of their comfort zone and get to experience different cultures, see new people and make new connections," Hamilton said.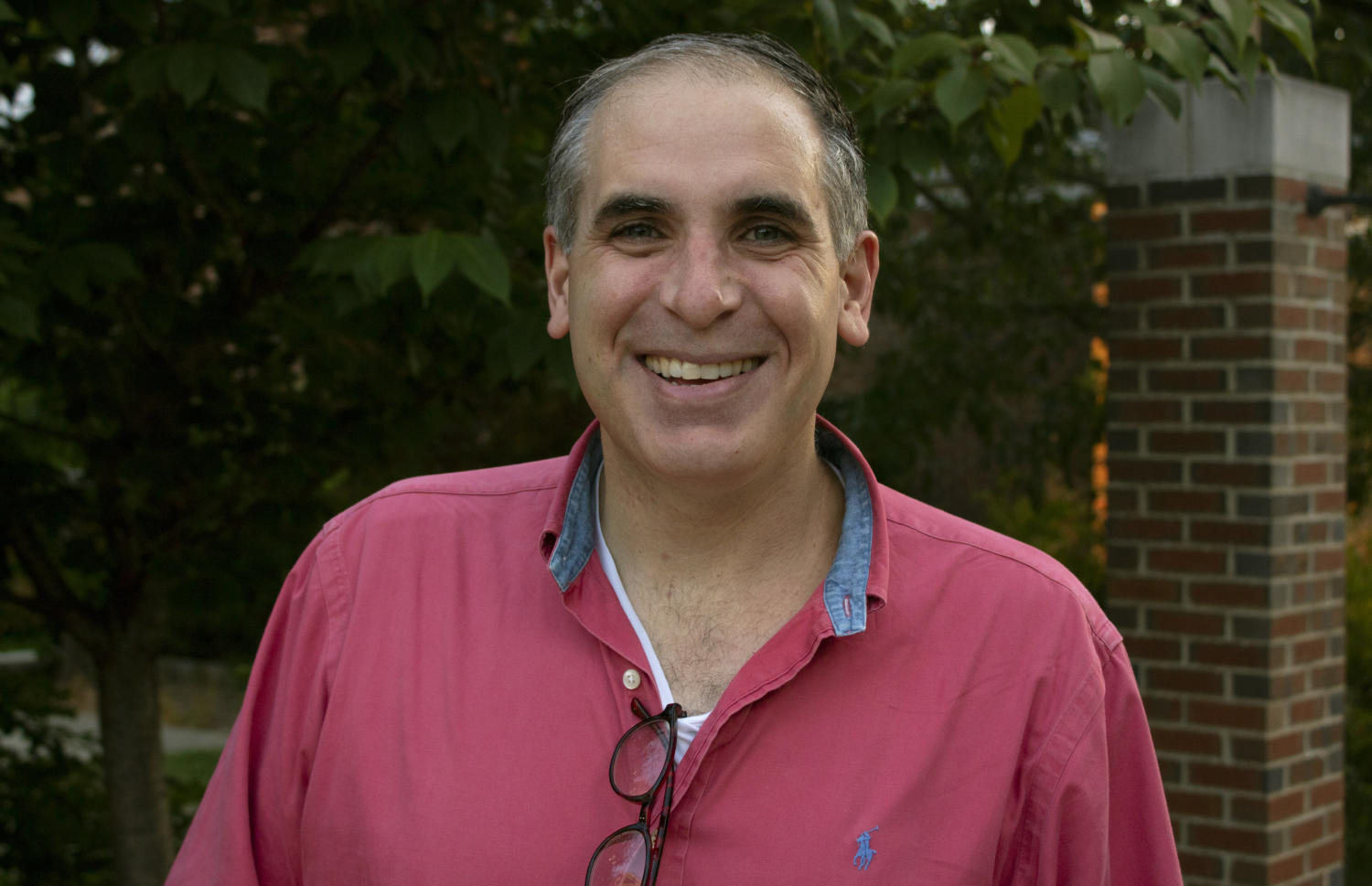 Modern Languages Department Chair Alexander Poole said it's important for people to celebrate Hispanic Heritage Month to recognize the contributions of both Hispanic and Latin American people to the United States.
"Latinos have been here in this country since its inception, but often in history, in popular culture, their contributions and even their presence are not even recognized," he said.
He said another reason to celebrate is to recognize the diversity within community populations.
"When you have growing numbers of people in the community that maybe come from a different background, they need to be included in the events and be recognized for the contributions that they're making," he said.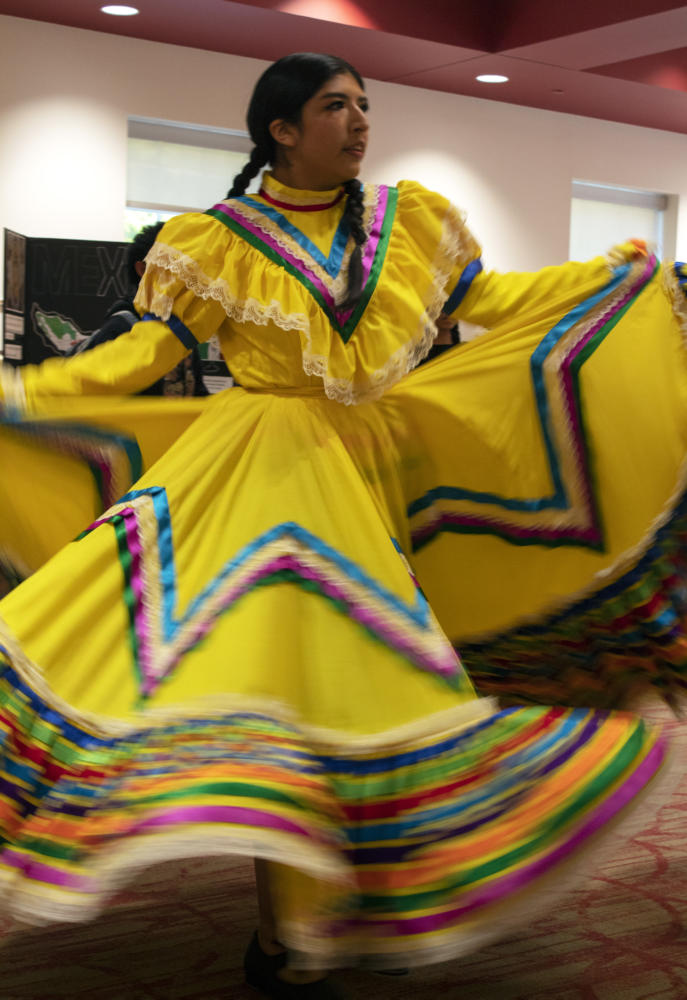 Poole said it's important for college students to learn about the world because students are living in a world where they may work with, marry or live next to people who aren't from their culture.
"In order for us to be, you know, a successful society, we have to learn what others can offer who are different than we are, but at the same time, recognize in spite of our differences, we're just human beings," Poole said. 
WKU is set to host multiple events honoring Hispanic Heritage Month, which takes place from Sept. 15 to Oct. 15, including the Hispanic Recipe Showcase taking place on Monday, Sept. 26 and the Hispanic Arts Showcase on Monday, Oct. 3. More events can be found on the university's calendar.