It's the season of apple orchards, corn mazes, pumpkin carving and falling leaves. Making fall treats is one way to get the most out of the season, but limited kitchen space in dorms can make it hard to bake. Luckily for you, the Talisman has compiled a list of four easy no-bake recipes that you can fix anywhere.
No-bake pumpkin pie protein bars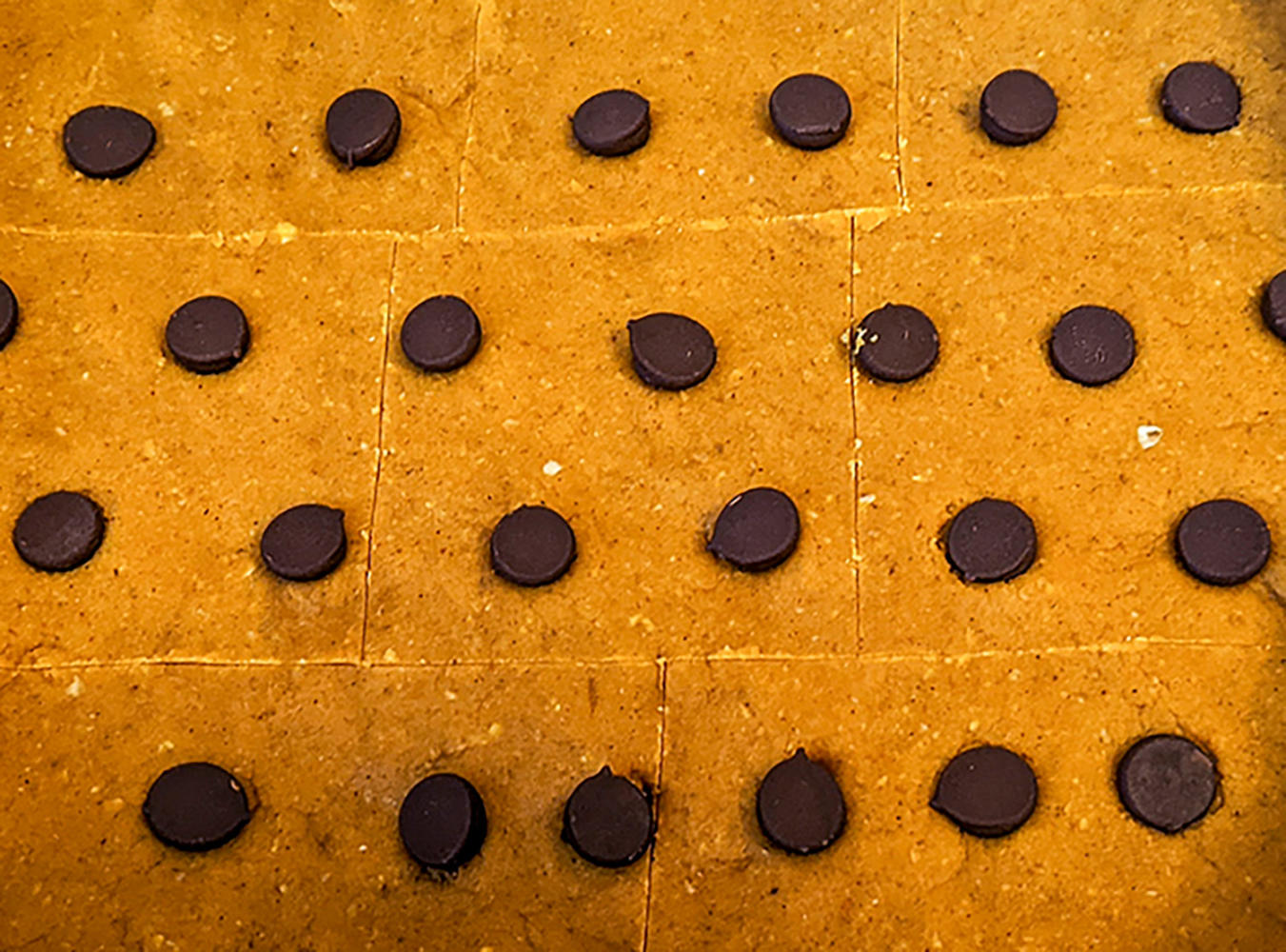 Ingredients:
½ cup creamy peanut butter
2 scoops protein powder
⅓ cup pumpkin puree
2 tablespoons oat flour or whole oats
½ teaspoon cinnamon
Directions:
In a medium-sized bowl, mix all ingredients.
Transfer dough to a baking sheet and, using a rolling pin, flatten it to approximately 1/2 inch thick.
Cut into squares or bar shapes.
Apple mug cake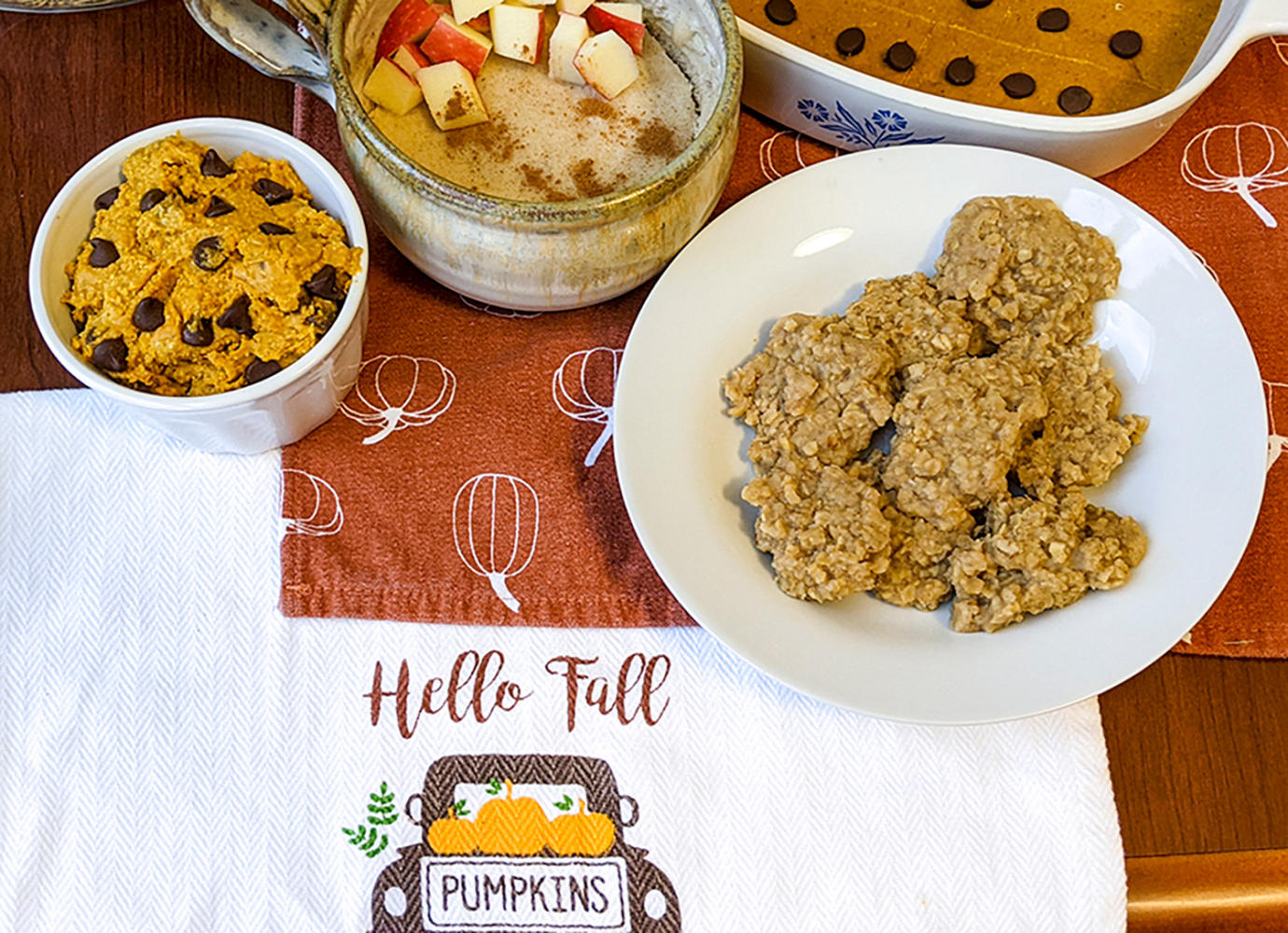 Ingredients:
1 tablespoon of butter
1/2 tablespoon of sugar
2 tablespoons of room temperature milk or milk alternative
4 tablespoons of all-purpose flour
½ teaspoon of baking powder
¼ teaspoon of cinnamon
1 tablespoon of diced apple or applesauce
Directions:
Melt butter inside of the mug.
Add sugar and milk; mix to combine.
Add remaining ingredients and mix until completely combined. Be sure to scrape the bottom and sides of the mug.
Microwave for one minute and 30 seconds.
Edible pumpkin cookie dough
Ingredients:
¾ cup of pumpkin puree
¼ cup of unsalted butter
½ cup of almond flour
¼ cup of brown sugar or coconut sugar
¼ – ½ a cup of chocolate chips
Directions:
Combine all ingredients in one bowl and mix until dough forms.
Store in the fridge and enjoy.
Brown sugar no-bake cookies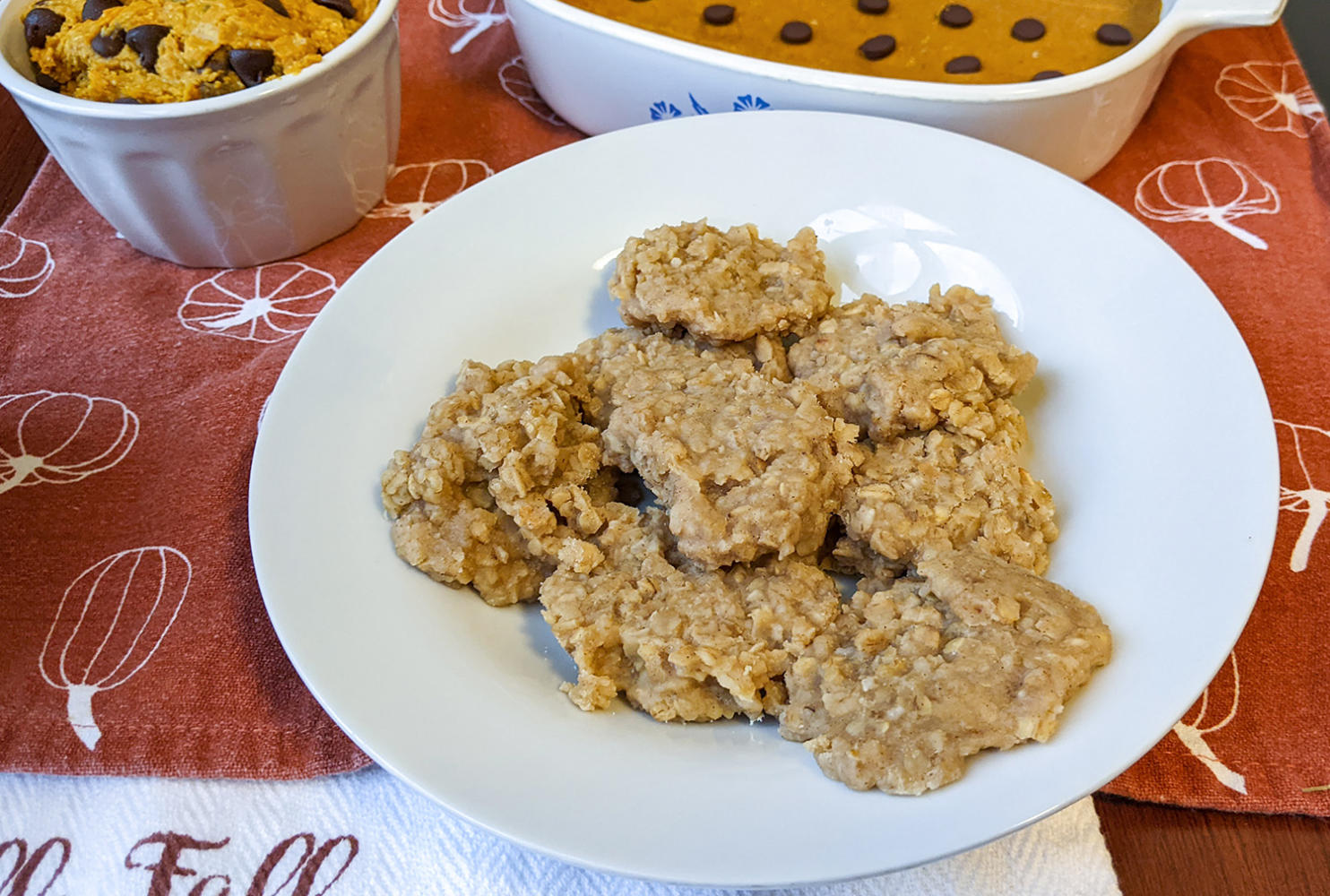 Ingredients:
½ a cup of butter
1 cup of brown sugar
1 cup of granulated sugar
3 cups of oats
2 teaspoons of cinnamon
Directions:
Melt butter and sugars in a saucepan on low heat.
Bring to a boil and leave for five minutes.
Remove from heat and add oats.
Scoop onto a baking sheet lined with parchment paper.
Leave for 30 minutes to cool and enjoy.