As the weather grows colder and the nights longer, there is a feeling of fear and foreboding in the air. That's right folks: It's Halloween season. In the name of the spookiest time of year, the Talisman has collected some dreadful details about four nearby haunted houses that have remained open and are following COVID-19 regulations (by requiring participants to wear masks and by minimizing contact in and outside of the haunted houses). So put on your mask and strap on your ghoul-getaway boots, because this list is not for the faint of heart.
Skeleton's Lair Scream Park
The closest haunted house to Bowling Green, Skeleton's Lair Scream Park is located in Scottsville, Kentucky on Cemetery Road, a roughly 25-minute drive away. Composed of four attractions, Skeleton's Lair boasts not only a two-story haunted house, but haunted woods, a haunted hayride and a haunted maze with 3D-projected visuals. With so many options for fiendish fun, one may wonder just how they managed to get their hands on so many ghosts!
The haunted house, dubbed "Doomsday Doll Factory," features live actors and special effects, including enough creepy dolls to satisfy any urge you may harbor of being near dolls ever again. Skeleton's Lair Haunted Woods is a self-guided tour, including eerie scenes and haunted buildings like the "Haunted House of Wax" and "Grimley & Sons Morgue." 
The hayride, named "Gold City Ghost Ride," takes its passengers through an old sawmill, a pirate ship and the circus town of "Big Top Terror." With so many options to frighten and alarm, Skeleton's Lair Scream Park is the perfect haunted attraction to take on with a group of valiant-hearted friends. Regardless of what you're into, there's sure to be one selling point in its variety of grisly entertainment.
General admission is $32 per person, allowing you entrance to all four haunted attractions. Skeleton's Lair Scream Park is open every Friday and Saturday from 7-11 p.m., and every Sunday 7-9:30 p.m., running until Nov. 1.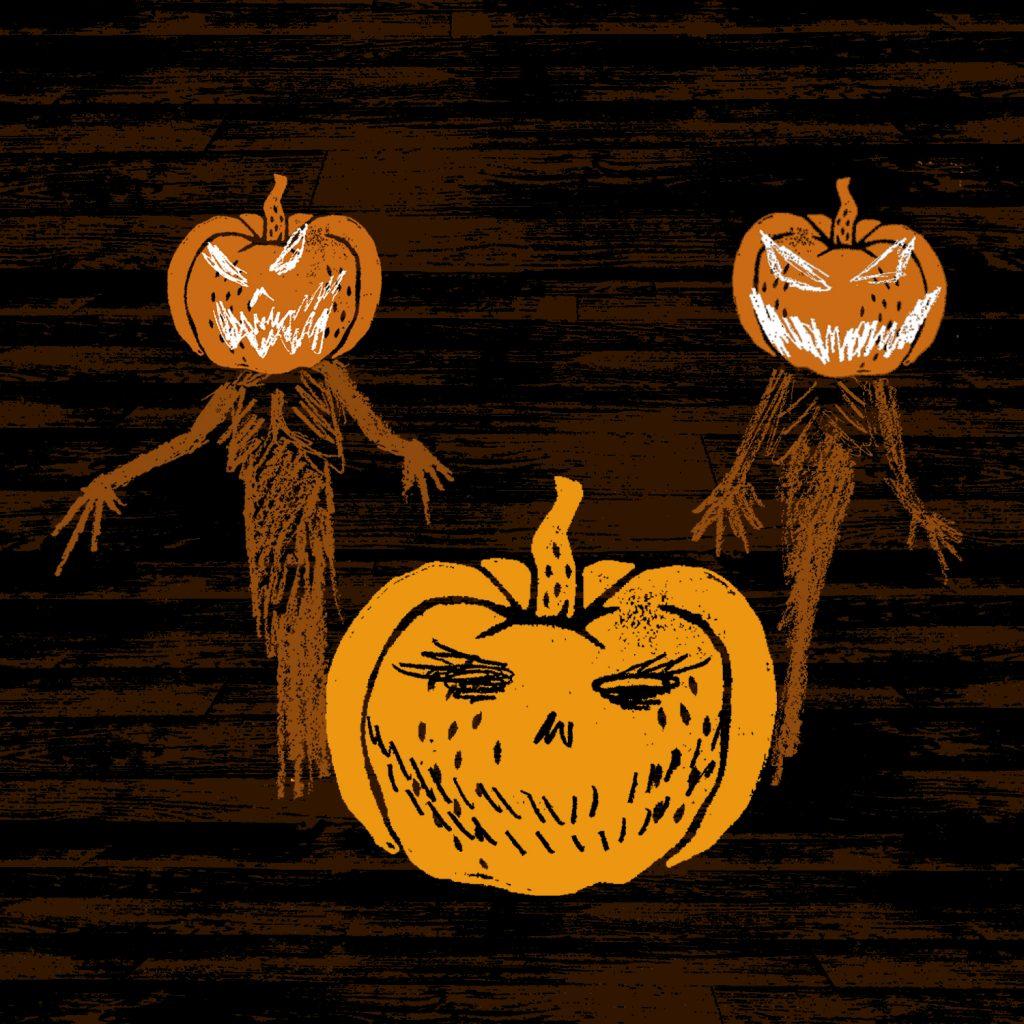 The second closest haunted house is Hill of Terror, located in Bonnieville, a solid 50-minute drive outside of Bowling Green. Hill of Terror is a self-guided, 100-acre haunted trail wonderland featuring multiple scenes within its haunted woods and a terrifyingly tricky corn maze, too. With a barn and cabins scattered along Kentucky's longest haunted trail attraction, there's all sorts of unexpected fun!
Unique to the trail is its "Zombie Paintball Apocalypse," where a hayride with installed UV paintball guns on either side takes you up the steep hill to shoot at live zombified actors rushing at you from all around. After your battle with the undead, Hill of Terror's own "party bus" transports you back with funky beats and inside entertainment.
General admission is $25 per person. The Hill of Terror is open every Friday and Saturday from 6:30 p.m. to midnight through Oct. 31. If you have a hankering for some screams in a lovely outdoor setting, the Hill of Terror is the right attraction for you.
Located in Madison, Tennessee, Nashville Nightmare is a one-hour drive from Bowling Green. Shacking up in an emptied outlet mall, Nashville Nightmare boasts not one, but five themed haunted houses, meaning you'll really get a bang for your buck and an attack on your heart.
Changing annually, this year's haunted house themes include "Trick or Treat," "Cursed," "Asylum," "Horror High" and "Sector 615." 
"Trick or Treat" follows a traditional Halloween theme with ghoulish pumpkins and terrifying trick-or-treaters, with "Cursed" including witches, sacrificial covens, and demons (Oh my!). "Asylum" takes place in a gory insane institution setting, where both its twisted setting and mistreated inmates are bound to shock you silly and mortify your mitts off. 
In "Horror High," ex-cheerleading captain Roxanne comes back with vengeance for her murder, turning her old school into halls of horror with her squad of demons. And last but not least, "Sector 615," the crash site of a meteor carrying a parasitic, body-disfiguring alien. If none of these specialized haunted houses pique your interest as particularly frightening, you either belong inside of them or are insane!
Including these five attractions, you can also buy optional add-ons, including the "Slaughter" fun house and a "Class Axe Throwing" activity. General admission ranges from $25-$32, with the lower prices available on select weekdays. Other than a couple weekday exceptions, Nashville Nightmare is open every Friday from 7 p.m. to midnight, every Saturday from 6:15 p.m. to midnight, and every Sunday from 7:15-10 p.m. The nightmare doesn't end until Nov. 13.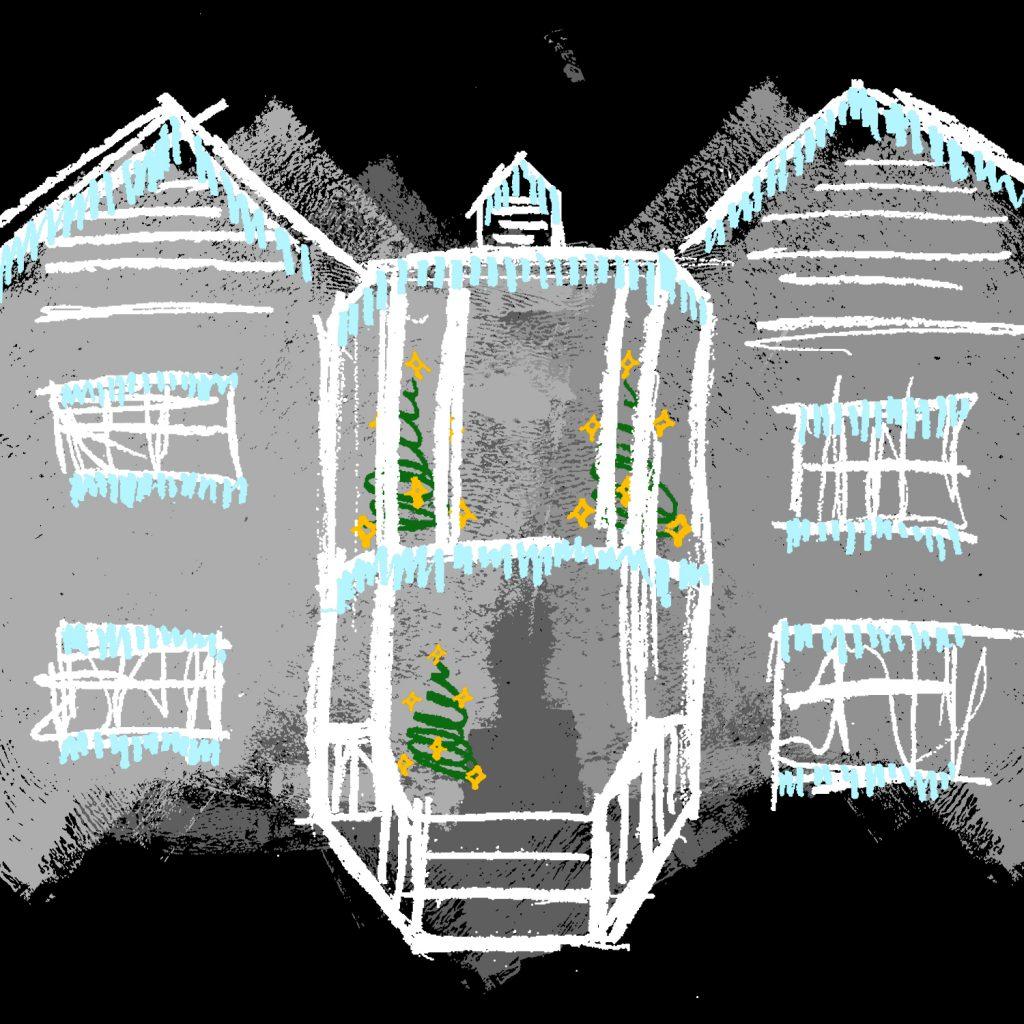 Last but not least is Sinister Tombs, located in Eastview about an hour and 20 minutes north of Bowling Green. Labeling itself as an "old school haunted house," Sinister Tombs promises to startle its customers with both skits and scares. Featuring five parts, the castle, the woods, the graveyard, the cornfield and the never-ending maze, this place is a recipe for some spine-chilling fun. 
With over 50 actors and a handful of wicked trails winding their way through the attraction's five scenes, Sinister Tombs is a Halloween opportunity not to be missed. Better yet, all proceeds of the haunted house's profit goes to charity. 
The price for adult admission is $17.50, with opening times between 7:30 p.m.-11:50 p.m. every Friday and Saturday until Nov. 7. If you'd prefer to scream with the comforting knowledge that your contribution will go towards the welfare of others, then Sinister Tombs is the perfect Halloween attraction for you.