Bowling Green native Mills Turner is a 21-year-old up-and-coming pop, R&B and folk singer-songwriter currently living in Los Angeles.
Turner has gained popularity since moving to Los Angeles in 2019 and signing with Keep Cool/RCA Records. His monthly listener count on Spotify has risen to over 388,000. Some of his most popular songs, such as "Water" and "Kanye in my Head," have over 1 million streams. 
Turner's career took off after opening for solo artist ROLE MODEL on tour in 2019. He is best known in the music industry by his stage name "Mills."
At first glance, Turner looks as if he's been a California boy his entire life. His long, curly, blonde hair, flowy, light denim jeans, rugged collection of quirky hats and barefoot Instagram photos are reminiscent of beaches in Malibu.
However, Turner's Bluegrass roots remain strong. He spoke positively of his upbringing and his hometown of Bowling Green.
"It's just a nice community," said Turner. 
Turner said that the biggest challenge of adjusting to Los Angeles has been meeting "genuine people" and missing home.
"I guess that goes for anywhere, but especially here," Turner said. "Everybody here wants something from you. Coming from a place like Bowling Green, I never had to worry about that."
Turner also expressed that missing his hometown friends has been a big challenge since his career took off.
"You can make new friends anywhere, but there's nothing like old ones, and all my oldest friends still live in Bowling Green," he said. 
Turner said music wasn't actually a big part of his early childhood. He said he mainly played a lot of sports.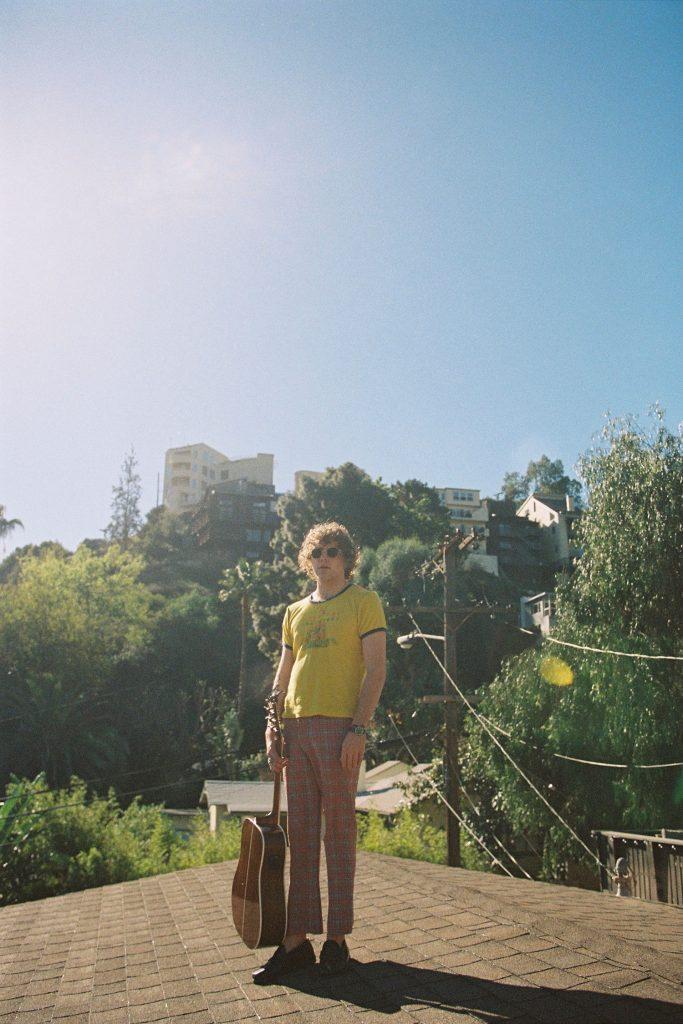 Turner added that his older brother's interest in music influenced him as a young child, but it wasn't until he took up choir in the seventh grade that he fell in love with singing.
"My teacher was like, 'You better start actually trying to sing, or I'll kick you out of class,' so I did," Turner said. "That's when I fell in love with it."
After finding his voice and taking up musical theater, Turner said he found that he loved performing and being on stage. By his freshman year at Bowling Green High School, he had transitioned into writing music as well.
"I found a style that I wanted to write in," he said. "It turned out to be a unique style that not a lot of people were doing, especially of this time."
Around age 13, Turner got his first guitar and created an Instagram account to post covers that his friends requested. 
He started trying to write his own songs after watching his brother, Logan Turner, pursue a songwriting career in Nashville, and he fell in love with the process. 
"It's kind of like a scrapbook," he said. "I have all these memories of things I've been through, and now when I listen back, I hear lessons I've learned. It's holding me accountable."
Other than his brother, Turner said John Mayer and John Bellio have a huge influence on his work. However, in the past two years, he said he's found a lot of inspiration in music from the late '60s and early '70s. 
"Those artists back then, like Crosby Stills, Nash and Young, Joni Mitchell and The Eagles, were speaking on social causes and important stuff in popular music," Turner said. 
Turner commented on how older music has deeply impacted his songs and the ways in which it affects people. 
"They were making a change and bringing people together that wouldn't otherwise be in the same room or be at the same place, yet here they are, singing the same lyrics and wanting the same things," he said.
After developing his love for music from this older era, Turner said his sound and lyrics changed significantly. Since he began writing music at such a young age, he didn't have a taste developed at the time. He said he just listened to the music his friends were listening to and tried to appease others. 
"In the past, I was just trying to make stuff that people would like," he said. "Now, I want to make stuff that I would like — stuff that is actually representative of me, because I'm putting it out for the world."
With that new attitude in mind, Turner said his music has gotten more serious. He said he cares more about it now, and that affects every aspect of his writing. 
"I'm not trying to impress other people now," Turner said. "I'm trying to accurately depict human emotion."
Turner commented on his most recent single, "Slide Thru," comparing it to another one of his singles, "Hollow."
"If you think you know what I'm doing based off 'Hollow,' you don't," he said. "The drums are super hard, and it's just more of a fun and upbeat song."
Turner said his songwriting process heavily involves his brother. Some days, they will come up with a musical hook or chorus and they'll try to build on it for the rest of the day.
"It's like a puzzle you're solving all day," he said. "I write in a basement, so I have no windows. I'll wake up, get coffee, go downstairs and work all day, and then I come back outside and it's completely dark."
Turner continued to describe the intuitive nature of his songwriting process, adding that he tries to be extremely observant as he goes through each day in hopes that his experience can be tied back into a song. 
"I try to tap into moments where I feel more than usual and put it into unique words," Turner said. 
Turner summed up his sound in three words: "folky," pop, singer-songwriter. 
Turner said once he is able to start performing live again, his biggest aspiration is to get as many different kinds of people in the same room for the purpose of music.
"Performances right now aren't at their full potential," Turner said. "That's because there's something about people being in a room, all coming together for the same thing, just wanting to have a good time."
Turner said he wants to continue making music for and with people forever — his new EP will be released on April 20.