This story was originally published in early May in "Paradise," the sixth issue of Talisman magazine.
Tree limbs rustled in the wind on a sunny February day at the Baker Arboretum and Downing Museum. Green pine trees dotted the landscape. Light highlighted early blossoms and buds waiting to bloom.
Hidden just four miles from WKU, the arboretum on Morgantown Road is an outdoor garden exhibit overlooking campus. It includes 115 acres of seasonal and imported varieties of plants, such as Japanese maples, that are maintained for science and education.
Philanthropist Jerry E. Baker founded the arboretum in 1992 as a creative project. He employed a friend, landscape architect Mitchell Leichhardt, who later died in 2015, to select and design tree arrangements that provide a rotation of color all year — the colors vary depending on the season and when the trees bloom.
The arboretum's campus also includes the Downing Museum, an art museum that had its first room built in 1995. The first pieces in the museum were two large French barn doors painted by accomplished artist and Horse Cave native, Joe Downing. Downing was Baker's friend and a WKU alumnus. Downing lived and worked as an artist in France starting in 1950 and lived there until he died in 2007. He once had Pablo Picasso attend his first solo art show when he lived in France. Baker combined more of Downing's art with work from other artists to put on display as the museum grew. Baker later died in 2017.
The public can visit the Downing Museum and Baker Arboretum anytime of the year for free.
"This is Bowling Green's best-kept secret and greatest treasure," said Rickman Freeman, a horticulturist at the arboretum.
Freeman, originally from Bowling Green, has worked at the arboretum as a horticulturist for five years. He said he feels very fortunate to be passionate about his work.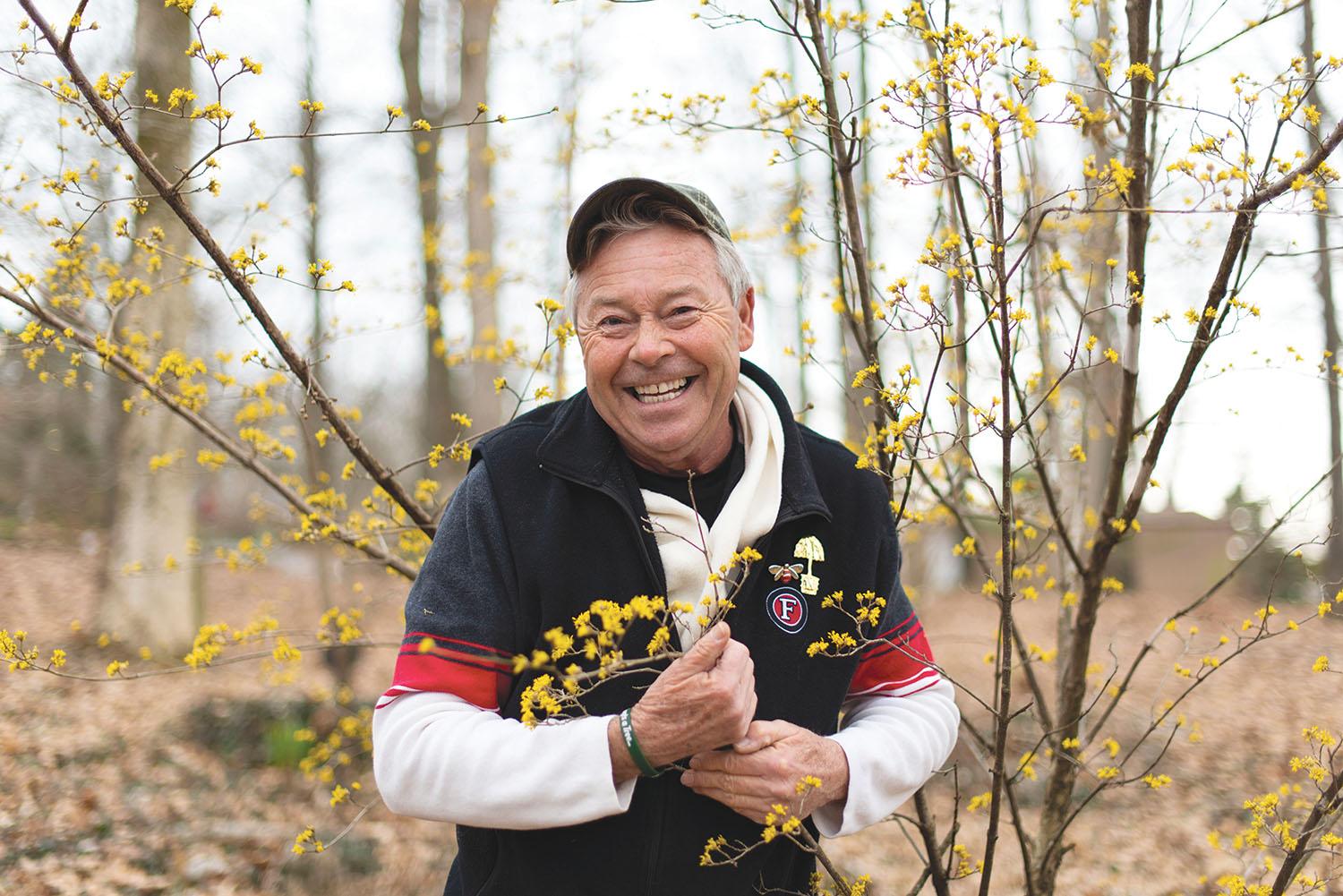 Freeman sat in the original room of the museum and pointed out the window to a blue-gray fountain with a sculpted edge of shells and grapes surrounding two children that is modeled after a fountain found in Pompeii. Near the back entrance, two large greyhound statues sat on each side of the stairs. Large windows lined most of the walls, showing the greenery outside. Freeman said he loves the room because it feels like a giant treehouse.
"The four seasons are magical out here, because it's like the most beautiful living canvas," he said. "I get to work with living art."
Freeman said he admires the core values at the arboretum, which focus on education and community. Freeman said Baker showed this through his admiration for local artists and support of an internship program at the arboretum for WKU horticulture students, which still takes place from April to the end of October each year.
Local art is also shown in cycles throughout the year. Baker chose to maintain the museum and arboretum for others to show his love for Bowling Green through art and the arboretum design, Freeman said.
Baker also left behind a $10 million donation to WKU for scholarships. The foundation, which is named after Baker, provides funding for maintenance and free admission for the public at the arboretum and museum. Freeman said WKU art classes and others visit during warm weather to draw, which Baker loved.
"We're always going to try to work hard to carry on his good intentions and good name," Freeman said.
Freeman also said he feels there is a chance to keep making the experience special for visitors by maintaining the art and plant life. He said the Bowling Green Convention and Visitors Bureau has helped by attracting people from other states.
Jack LeSieur, director of the Downing Museum, said that on average, the museum and arboretum see a combined number of 200 to 400 visitors each month during the warmer seasons.
Freeman said he believes the arboretum contributes to the community.
"I really feel that this is one of the best places in the world that you have the opportunity to give something back," Freeman said. "Trees do nothing but good for the world."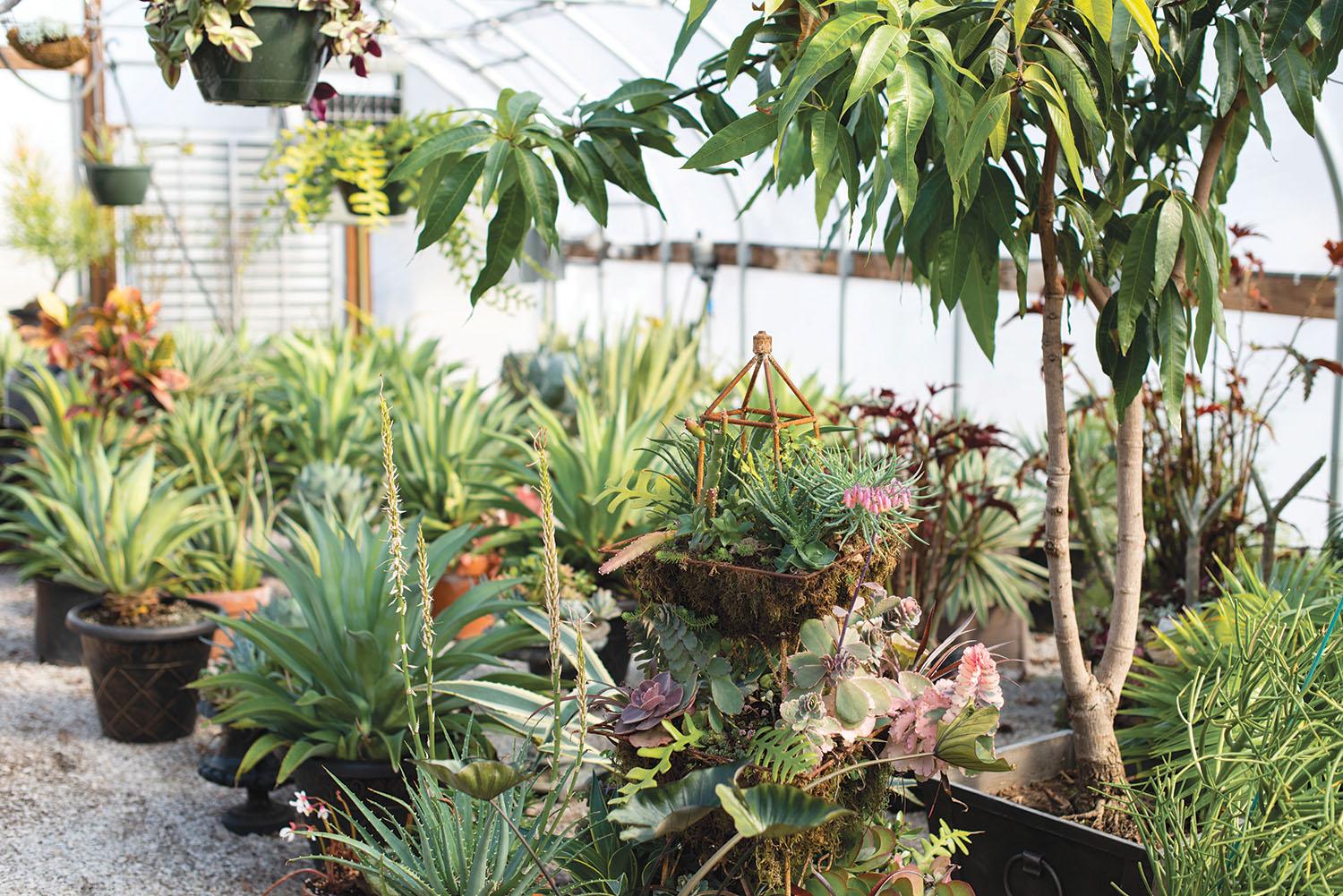 Freeman said Leichhardt, who helped create the original arboretum arrangement, began mentoring him when he started his horticulture career in 1977. Prior to his employment at the arboretum, Freeman worked as a gardener for Conway Twitty, an American country music artist, for six years. He said gardening can show a personal side of someone. Twitty once spotted flowers from his childhood and asked Freeman to have them planted at Trinity Music City, formerly called Twitty City, Freeman said. Freeman also met Johnny Cash and said he liked roses.
From there, Freeman worked at the Gaylord Opryland Resort and Convention Center from 1986 until 2006, which he referred to as "the golden age." During his work there with tours, special events and floral designs, he met other celebrities, such as Dolly Parton and Bob Hope.
He said he has met a lot of wonderful people through work, which extends to his current job at the arboretum. One of those people is the director of the arboretum, Martin Stone, who oversees the horticulturists three days a week and teaches twice a week at WKU, Freeman said.
Freeman said each person working there has a unique talent, and they all work together as one.
"The unique thing about working here is that we're like a family and take care of each other," Freeman said.
He said his coworkers were there for each other when Baker died in 2017. They check in on each other when someone doesn't show up to work and celebrate birthdays together.
"None of us are as good as all of us," Freeman said.
Dennis Williams has been working at the arboretum as a horticulturist for five years. Originally from Bowling Green and a WKU alumnus, he started as an intern at the arboretum. As a certified arborist, he works with Rickman to order plants and provide care, which can range from testing soil acidity to treating a sick plant.
"We get to work outside, and it's beautiful," Williams said. "I like to see things grow, and I like to see it through the visitors' eyes as well."
He said a lot of people who visit take a nap under a tree, exercise or have a picnic, and the arboretum gives visitors the chance to see something unique, such as ginkgo trees, depending on the season. Williams said visitors have been inviting friends and family, and the arboretum and museum want to attract a diverse crowd to visit while also providing four educational talks per year about plant care. These teach maintenance and care, like pruning and fertilization, for certain trees. He said he tells people to learn from any mistakes that can happen when caring for plants.
Williams also helps with horticulture interns and works in the greenhouse in the winter. This helps to support the tender plants, which are varieties that can't survive cold temperatures. These plants make an appearance outside in the beginning of April and shift the scenery.
"For me, gardening is cathartic," he said. "It's hard work, but it's really nice."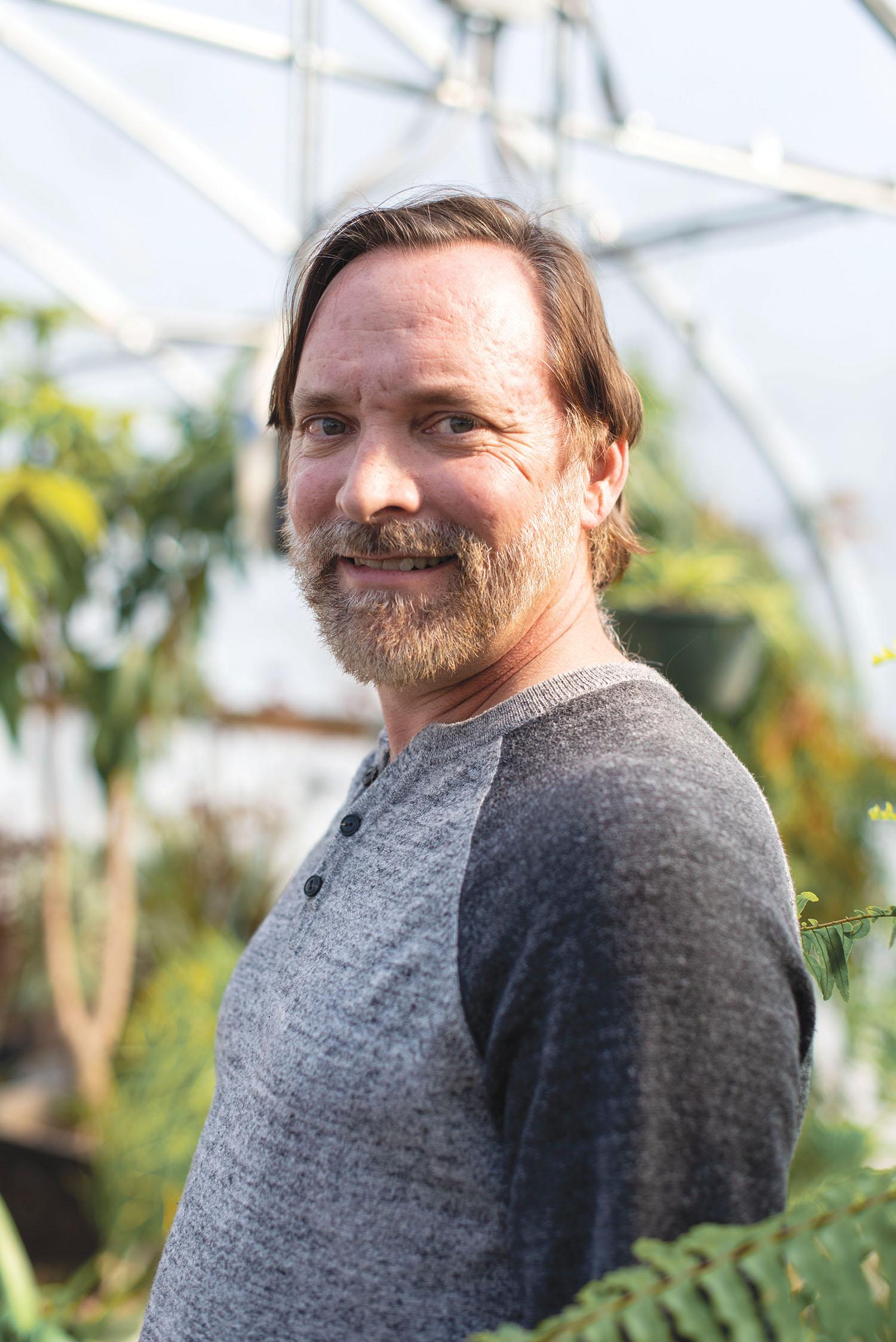 LeSieur, who is from Brownsville, was working on his master's degree at WKU while interning at the Kentucky Museum when he was called to help load art for safe storage from a fire at the Downing Museum that happened on June 27, 2013. This was his first glimpse of the arboretum and museum.
"I was in awe of its beauty and elegance," LeSieur said.
The Downing Museum still had smoke rising out of it when he arrived. Other Kentucky Museum workers set the large artwork outside the museum to save it.
"It was one of the most interesting and powerful days of my life," he said.
A year later, LeSieur applied to the Downing Museum for a job in conserving and restoring the art collection there, and he was hired to his current position as director. His responsibilities include being in charge of museum operations, including exhibits and events.
"Getting to come to such a beautiful place to work is great," LeSieur said.
LeSieur said the arboretum is like "a zoo for trees." However, the land also has other signs of life. A large amount of wildlife can be seen on the property, including hawks and foxes.
He said he works with amazing people, and he was able to meet Baker.
"He knew artistic excellence for both art and horticulture," LeSieur said.
The museum is free, which makes it accessible to everyone, he said.
"Downing mentioned this as a chip of Eden," LeSieur said. "I think we definitely have one of these."