Lawrence Hill has been playing chess since his youth. But for a time when he played, he consistently lost to people who had read about chess and studied the theory behind it. So, one day in 1998, he went to the chess section of the Books-A-Million store in Covington, Louisiana. He opened a book on chess, and a business card fell out with the contact information of the Covington-Mandeville chess club on it. Hill reached out and has been passionate about chess ever since.
Hill, who is a chemistry professor and the faculty adviser for the WKU chess club, came to WKU in 2016 and wanted to find a community in Bowling Green to play chess with. He searched for a chess club on WKU's campus in hopes of participating in tournaments but discovered the club on campus had, sometime in 2015, mysteriously faded away.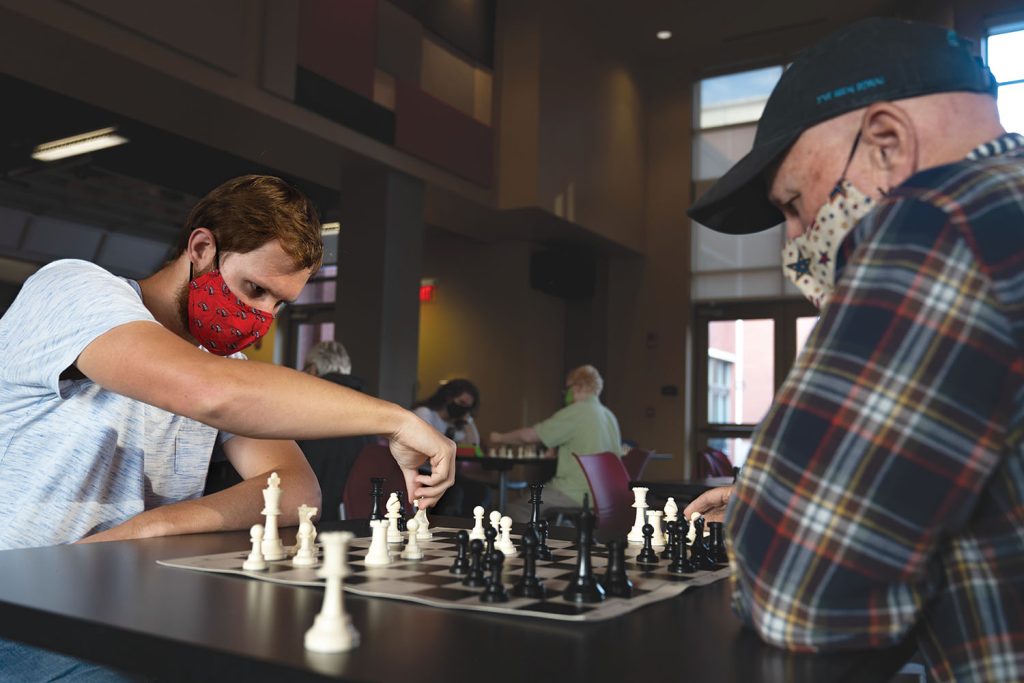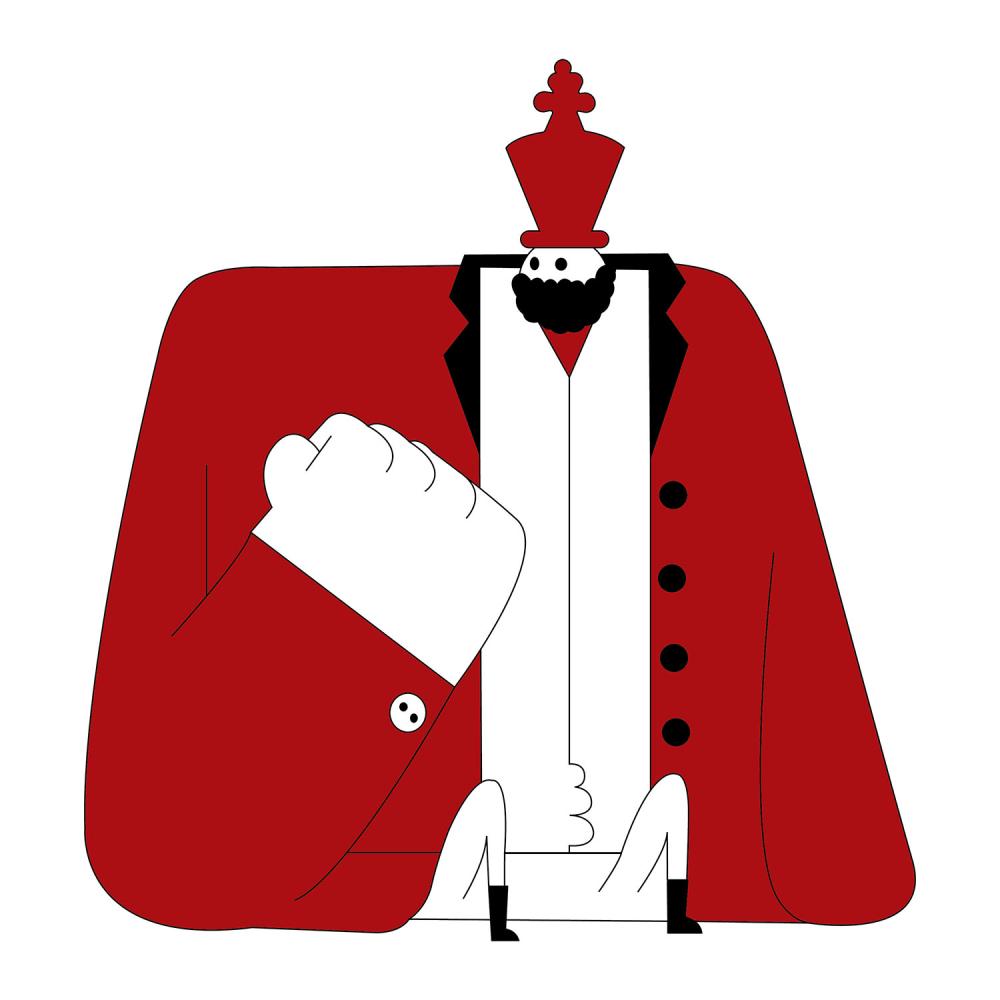 Hill said that the WKU chess club thrived on WKU's campus, beginning their glory days in the 1970's and ending in 2007.
"WKU used to have a thriving chess club. There were scholarships offered, the grandmasters came out, I think they hosted the pan-am here. It was a big deal," Hill said.
Finding that the WKU chess club was no longer firmly established, Hill worked to start a new chess club around fall 2019. Hannah Jones, a sophomore from Bowling Green, joined as president about a year later in fall 2020.
Hill hopes the club will be able to one day return to its former glory with tournaments, scholarships and grandmasters.
"One day we'd like to get back there, but for now we're just happy to have people show up at meetings," Hill said.
In Jones' opinion, chess is a special game with meaningful aspects for many people. She has been playing since she was 7, and chess gave her the opportunity to bond with her dad.
"We'd play on the living room floor or the kitchen table, sometimes for the whole day, and just talk," Jones said.
This mentorship Jones experienced with her dad influenced her view on chess, and on the world, she said.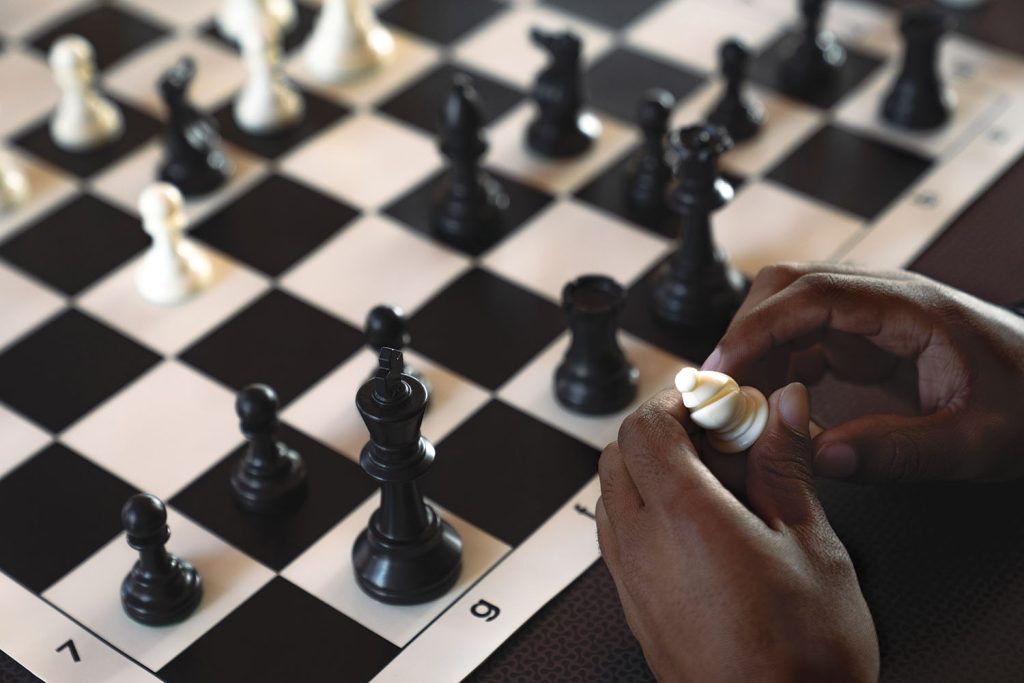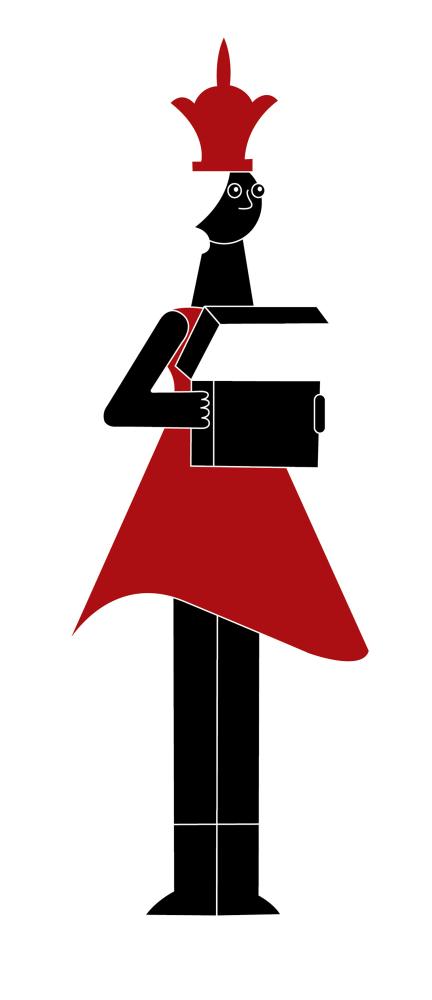 Jones believes special social interactions can be held over a game of chess.
"Chess is looked at as just a game," Jones said. "However, there's so many opportunities to advance socially and form connections with people you play with."
Chess allowed Jones to bond with her dad, and it also allowed her to grow closer to her little brother. She taught him when he was 6, and he didn't really understand the game. Jones said that their games would often end with him knocking over her king and saying he won. Even though their games were untraditional, Jones felt she was able to learn from her brother and get to know him better.
As current president of the WKU chess club, Jones wants to focus on the social aspect of chess for the club, bringing together members of the WKU community and creating connections across 64 squares of black and white.
The WKU chess club is open to WKU students, faculty, staff, and Bowling Green community members, with all levels of chess experience, Jones said. Anyone, from beginner to expert, can partake in chess club and benefit from all the club has to offer.
"The club aims to be a very inclusive community. It allows for students to meet with one another, make friendships and advance the level of their chess game," Jones said.
At club meetings, students learn and play games of chess in a low stress environment with other players of a similar skill level.
"You can pair up with somebody with similar experience, or you can pair up with somebody of wildly different experience and either teach them or be taught," Hill said.
He explained that chess is a game of learning and solving puzzles; it involves constant learning: learning from your opponent, learning from observation and learning from reading and education.
"If you enjoy learning but you don't enjoy the stress part of it, then chess is fun that way," Hill said.
Some WKU students are learning about chess in the honors colloquium class, Your Gambit: Chess Lessons for Life. Professor Kevin Modlin teaches the course, and he agreed that chess involves ongoing and diverse learning. 
"We can incorporate what we learn from chess into our lives, but there are also many other puzzles and questions related to chess that we can tease out," Modlin said.
An example of one of these questions teased out in class discussion is the relation between planning in chess and planning in life. Chess is a game of strategy, and those who can plan ahead multiple moves usually play better than those who only follow general playing tactics. The same idea is applicable to life, said Modlin.
"Chess teaches us not that we can anticipate everything, or anything close to that, but by thinking through life and opportunities and circumstances, when opportunities do present themselves, we're more able to be prepared and bend them to our favor," Modlin said.
Jones' plans for the future of the WKU chess club include campus and community tournaments along with mentorships where students can play and have conversations with individuals in their academic field of study. Jones hopes these mentorships and connections with local community members will help students grow as individuals.
"It's a fostering, not only fostering a love for chess, but also leadership skills and connections that will help you professionally," Jones said.
Jones also wants to expand the club, and she invites anyone who is interested to join, or at least stop by for some pizza.