In searching for spiritual wholeness, one's pain can become one's purpose. Building spirituality can be a journey of mind, body and soul.
Yoga instructor Susan Tutino owns and operates Strawberry Fields Yoga Bhakti Center in downtown Bowling Green. Growing up in St. Louis in the 1970s, Susan was raised in a Methodist household and had a tumultuous relationship with drugs and alcohol.
Susan said there were periods of time when she and her family would consistently go to church but also windows of time when they would withdraw.
A church-centered lifestyle was never something that came easily for Susan, she said. With a history of family abuse, Susan said she felt her family was closed off to the church community.
"My family differed in that there was a great secret that was being held, and so therefore we were a closed unit, I imagine," Susan said.
Susan said that their hot and cold dynamic of going to church did no favors for her spiritual clarity.
"We had the Bible on the table, but it was more like a decoration kind of thing," she said.
She said that for a long time, she found zero interest in religion and found it to be "kind of nerdy."
In 1998, Susan said that she made the choice to enter a 12-step program for her addiction problem. She attended the program for 18 years of her life.
"Where I ended up is certainly not where I began," she said.
Susan said that she didn't believe in anything during this program – "no higher power, faith, nothing." The community Susan surrounded herself with in the recovery program strongly suggested that she find a higher power. Despite her feelings of hopelessness during this time,  Susan said she internally knew that the only way out of her pain was to walk through it.
Susan recalled a morning during treatment when she awoke suddenly from a deep sleep. At 6 a.m., she stared at an open window just as the sun began to rise.
Susan said that there was something special about seeing that particular sunrise. She said the sun was sort of saying, "Hey, I am your higher power." She said that at this moment, she realized that nature is God.
"This is tangible; I can see this. I can feel it," she said.
For a while, she said her connection with nature seemed sustainable until she eventually craved something more. In 1998, Susan said she realized that what she truly longed for was a belief system that she could physically hold or read.
"I want something to study, or I want something to wear on my body," she said.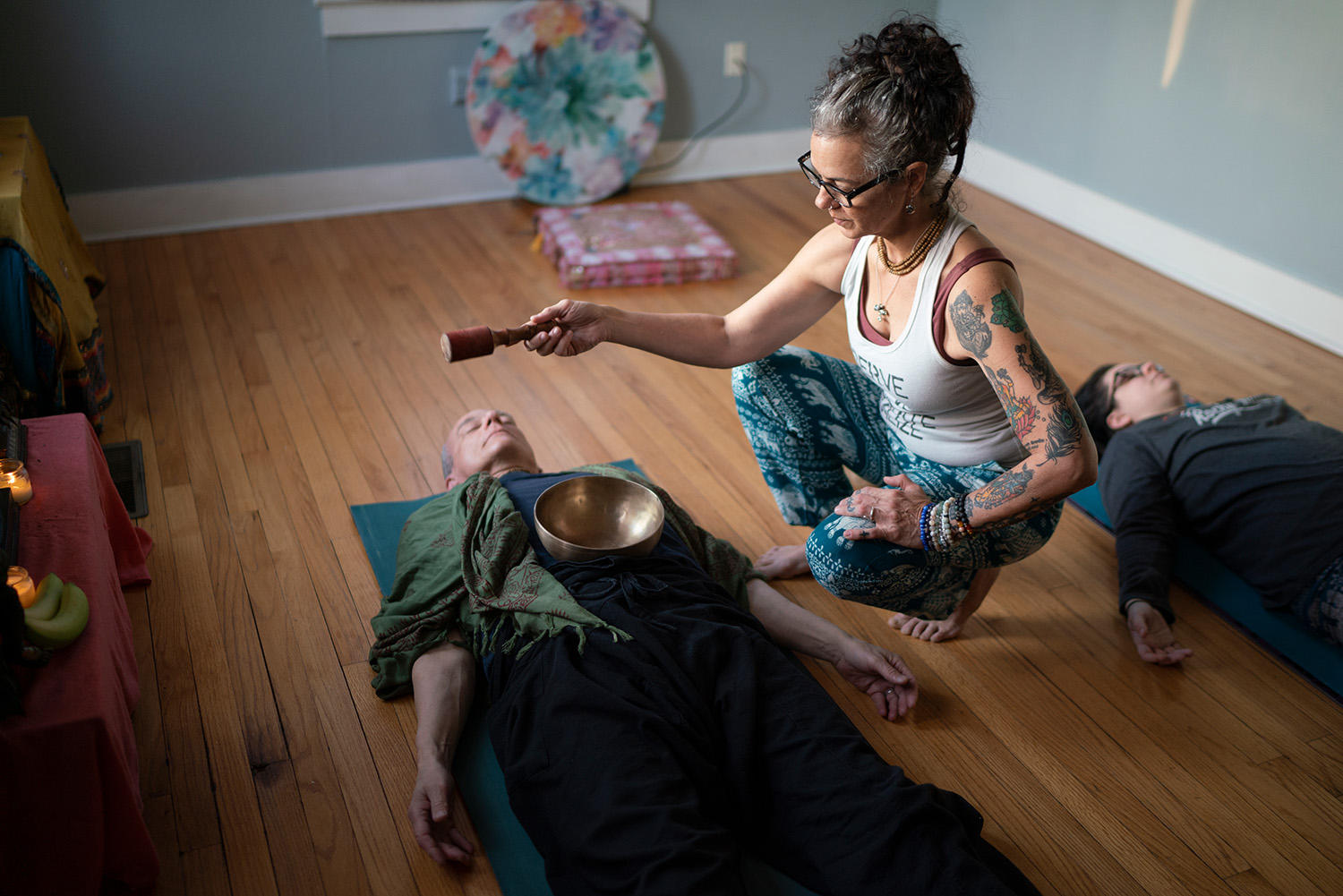 At a crossroads with her faith, Susan said that she also ventured into the practice of Buddhism. Upon celebrating her seventh year of sobriety, though, she said that she started feeling "called to go back to church."
Susan said she was motivated by her background in dance, and she decided to start attending church at State Street Baptist Church. She said that her spirit isn't filled by just "sitting still."
"I dove in, man; I got freakin' baptized," she said.
Susan said that she felt fulfilled and whole at this point in her spiritual journey. Her newfound sense of community at State Street allowed her to not only express herself creatively, but it also gave her a sense of belonging.
However, she said those feelings faded during a church service at State Street.
"One day the preacher made a comment about gay people and how it was not OK," Susan said. "I was just like, 'Shit, I can't be here anymore.'"
Susan said after leaving the church and losing the certainty of what she believed and where she belonged, she decided to readopt her relationship with nature.
She said repressed memories from her trauma started arising, though, and she knew that she had to do more spiritual work.
Susan was first introduced to yoga through the Life Healing Center in New Mexico, which she said began a life changing journey of healing. She started going to yoga on a regular basis and soon after began attending yoga teaching training.
Susan said that she felt inspired by her training experiences, and she decided to start taking trips to India. She said she was moved to dive into her spiritual journey further in 2003 when she was meditating.
"A voice very clearly in my head said, 'You need to get a harmonium. You need to learn to chant, and you need to learn to share it with your students,'" she said.
The harmonium is a classical instrument in Indian culture and is often used in a variety of religious ceremonies and celebrations, according to Encyclopedia Britannica.
Chanting is also a significant part of the worship experience in both the Hindu religion and Strawberry Fields, Susan said. Chanting serves as an outward devotion to Krishna, the major Hindu deity of love.
"It's like a vehicle for the mind," Susan said.
Susan said this spiritual conversation while meditating only magnified her doubts. She didn't feel qualified to sing or play a traditional Indian instrument. However, after attempting chanting and reading the sacred text, she was filled with the vitality and energy of Krishna.
"I had a spiritual experience in India that made me understand; this is my path," she said.
Susan traveled to Mumbai, India, where she experienced the flower festival for the first time. The flower festival is held in the temple Sri Sri Radha Gopinath, which according to the International Society for Krishna Consciousness, is considered "one of the most spiritual landmarks in south Mumbai."
"There were approximately 2,000 people crammed in this temple," Susan said.
Susan said she "felt kind of weird about it," feeling more like a tourist than an authentic yogi. She said that many of the locals weren't able to get inside of the temple.
"Indian people should be in there, right? Not, like, the white people," she said.
Susan said the monks eventually began the ceremony, and suddenly, everyone was pushing her up to the first six rows in the temple.
As a form of Hindu devotion, the flower ceremony celebrates the coming of spring, also known as "the rain season." Susan said people were on either side of her in the rafters, taking large boxes of flowers and flipping them over into the audience below.
She said earlier in the festival, when the locals and tourists alike were plucking these petals together, she was tempted to take a particularly beautiful white flower as a keepsake of her journey but returned it to appease her guilt.
"Everybody's chanting and dancing; it's like pure ecstasy," she said.
As thousands and thousands of flowers flooded the atmosphere, a surreal moment happened. That single white flower floated down and tapped her on the forehead.
"All these petals, and this is the flower that came to me," she said.
Susan said this moment felt like Krishna saying to her, "No, sister, you're to have this flower."
As Susan walked outside, she tucked the white flower away inside of her purse. Immediately, she noticed an Indian woman standing outside and felt spiritually led to go and introduce herself.
"I see this one woman wearing a sari, and she's just so beautiful," Susan said.
Susan said she finally understood why Krishna wanted her to keep the white flower — to give it to the woman.
"This is what it is: service, love, devotion. Krishna showed me. He was teaching me that love and devotion is your path," she said.
Susan walked up to the woman and handed her the white flower.
"It was like I'd given her a million dollars," Susan said. "That moment was sort of my sign, my spiritual awakening, and everything changed."
Susan has now been teaching yoga for 13 years. Seven of those years have been strictly dedicated to Krishna consciousness and Bhakti yoga, a form of yoga that focuses on love.
Susan said that Krishna consciousness is more like a "state of mind" than it is strictly a religion; it is the awareness and affection for the Hindu god Krishna.
The message of Krishna consciousness has a centered focus on love, devotion and being of service to others, she said. Bhakti yoga expresses that love and devotion to oneself and others.
Just outside of Warren Central High School resides Strawberry Fields' newest location. Strawberry Fields is not just a business, but it's also the place Susan calls home. Strawberry Fields is a spiritual practice by day, but by night, it is a cozy space for her two cats and one dog.
"I'm supposed to be right here in the middle of the Bible Belt in Bowling Green, Kentucky, talking about what is Bhakti yoga, Krishna consciousness, Bhagavad Gita, chanting mantras," she said.
Aside from her work at Strawberry Fields, Susan said her free time is also dedicated to teaching yoga and healing work. Three days a week, Susan co-teaches a class about the history of yoga at WKU. The remainder of her time is spent hosting healing workshops, including a chakra workshop.
Susan described chakras as an "energy wheel" that holds onto all of people's life experiences.
"It holds all of our untapped, hidden, creative potential," she said.
Susan said that the energy within us will remain "dormant" until we awaken the senses through yoga or meditation. The chakras will then open.
"They hold our stories, and they either have blockages, or they are open and allow us to create our best life," Susan said.
Susan said that chakra work is "very powerful with trauma, addictions and recovery work." She said that she also personally uses chakra work in her own healing process.
She said that she "honors the tradition, the sacred roots of yoga, the lineage, the history" in her yoga teaching.
Susan said that Strawberry Fields' door is always open, and it attracts people from different walks of life. Some people show up with an interest in doing deeper healing work, while others come solely for the benefits of her yoga classes, she said.
"I believe I'm the only yoga studio in Bowling Green that has an altar and deities," she said.
Susan said she believes that her clients are finding healing, comfort and support on their path.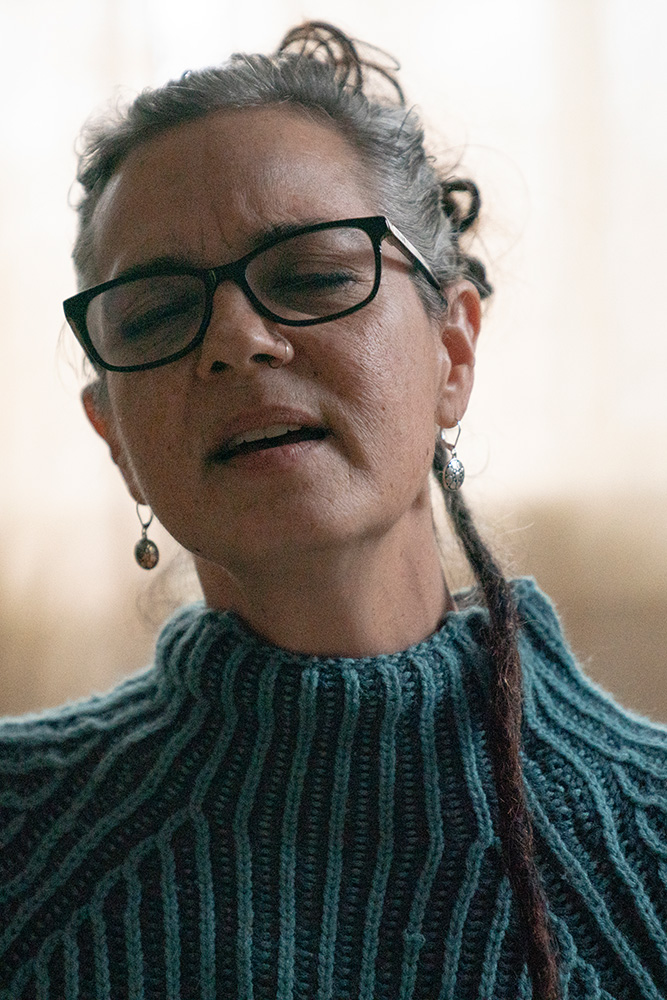 Along with her group yoga sessions, Susan also offers more personalized approaches for clients showing a deeper interest.
Susan said her personalized client journeys include a therapeutic program that is focused on the "individual yogic and spiritual perspective," inspired by her own healing journey and past experiences.
She said she uses her background in dance and therapy to utilize movement, breathwork and chanting as effective spiritual practice. She said that bodies are the sum of life experiences.
A unique aspect of her work at Strawberry Fields is how she cultivates a new avenue in releasing whatever is trapped inside of the subconscious mind, she said.
"When yoga is done correctly, you're going to feel your emotions," Susan said.
When clients are able to truly release that pain, they get a truer glimpse of themselves. Susan said she believes that this is where the real magic happens.
"It's not about uncovering; it's about revealing what's already there," she said.
Essentially, Susan said she teaches her students to color code their feelings.
"It's like when you are building a house, you've got to start at the base," she said.
Susan said the name Strawberry Fields started out as an antiques store run by her and her mother. With a shared love of vintage things, she and her mother ran the Strawberry Fields booth together.
After Susan's mother suddenly passed from a cancer diagnosis, she decided to open her yoga studio.
"I had this big sign that said Strawberry Fields, and it just seemed natural to do it," she said.
Today, Susan and her daughter Jessica Tutino, a WKU alumna who teaches at Strawberry Fields and is a case manager at Rivendell Behavioral Health Hospital, have created a similar dynamic at Strawberry Fields.
"Probably the most special thing about Strawberry Fields is that we are mother-daughter yoga," said Jessica. "I love sharing yoga with my mom; she definitely introduced me, and it's such a huge part of my life."
Jessica teaches self-care yoga. She said that her mom "always had a spot" for her to teach at Strawberry Fields.
"I've always been a part of that community and went to classes there before I was a teacher," Jessica said.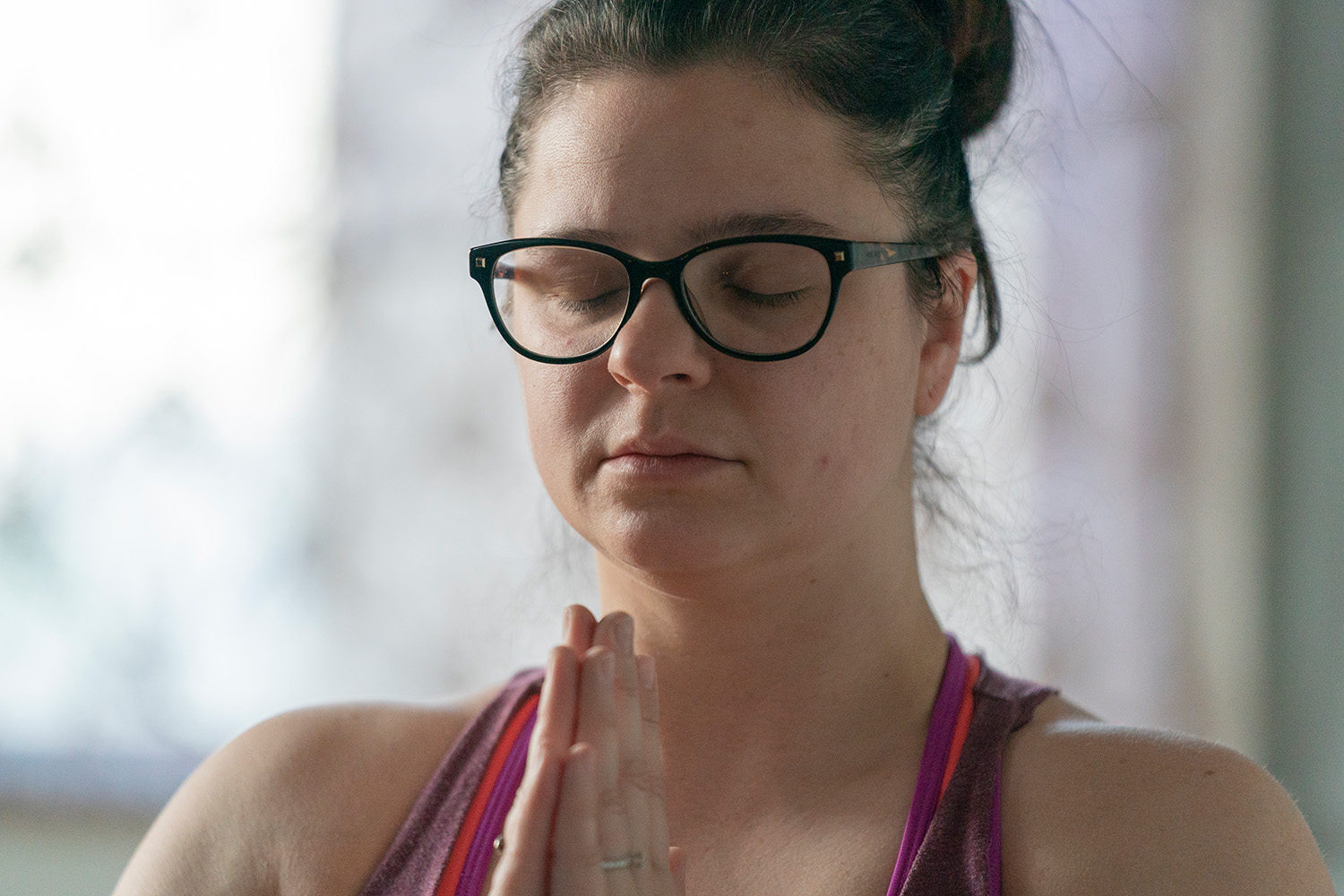 She said the energetic component of mantra and chanting is something that she really enjoys about her mom's classes.
"It is different from other places because we're very focused on the spiritual side of yoga," Jessica said.
Jessica said that though yoga is now a bond between her and her mother, she didn't find an instant interest in the practice, and it took some persuading.
"I was like, 'No, Mom, I don't want to do that. I don't like sports or anything; I'm not athletic," she said.
In 2010, her mom became certified in yoga, and Jessica said she slowly became more interested in it. With her mother's encouragement, she attended yoga teacher training in 2014 and eventually became a licensed yoga instructor as well.
Jessica said that while she loves the spiritual aspect and "tapping into different deities," she does not identify with every aspect of Bhakti yoga.
"I'm definitely more of an agnostic religion," Jessica said.
Jessica's chosen spiritual path differs from her mother's own spiritual journey. She said that her mom is undeniably a devout follower of the Krishna consciousness path whereas Jessica finds greater interest in solely Bhakti yoga.
"I was raised with no religion; I was raised to choose my own religion," Jessica said.
She said that growing up in the Bible Belt, though, she felt pressure to adhere to the Christian religion. She said when she was growing up, she would lie and pretend to believe in God to avoid the social consequences of going against the norm.
"It was just kind of hard growing up in this area," she said. "You're told, 'Oh, well, if you don't go to church and you don't believe in God, then you're going to hell."
Her mother, however, is accepting of individual spiritual experiences, she said.
"This is her practice and how she chooses to live her life, and she wants to share that with people," Jessica said.
She said yoga with her mother has helped her become more open-minded and safely explore her spirituality on her own terms.
"Spiritual energy is kind of what I feel drawn to, and I definitely think yoga has opened me up to that," she said.
Jessica said that chanting mantras either out loud or silently to herself is sometimes helpful to bring a sense of comfort in stressful or unpredictable situations. A few years ago, she said she was in need of a medical procedure that left her feeling vulnerable and uncertain.
"I was thinking 'Oh gosh, it could be one thing; it could be another,' and I was kind of scared about it," Jessica said.
Jessica said she can remember a moment before the procedure took place.
"I was in the room prepping before the nurse and everybody came in, and I was just, like, chanting the Maha-mantra over and over again in my head," Jessica said.
By chanting "Hare Krishna Hare Krishna Krishna Krishna Hare hare Hare Rama Hare Rama Rama Rama Hare hare," Jessica said that the Maha-mantra is intended to "invoke the energies of the divine."
She said that she was reaching for that higher power then even though she wasn't sure if it was real.
"I feel like there is a connection there, whether I fully understand it or fully embrace it," she said.
Associate professor Robert Dietle co-teaches a history of yoga course at WKU with Susan for students with an "authentic interest." Susan said that she and professor Dietle "literally just created this class" to read and discuss some of the yogic sacred texts.
Susan and Dietle are also centering their course around asana yoga. The asana yoga practice refers to the physical recognition and manipulation of postures and poses, she said.
"The true purpose of the physical asana practice is to move the body so it can sit comfortably in meditation," Susan said.
The Sanskrit meaning of asana is "seat." Asana yoga is intended to be a transformative experience as it goes beyond the norms of modern yoga, she said. It focuses on not only your breathing, but also a connection to a higher power.
"It's sort of an experimental class that includes both reading of yogic texts, discussion and also practice," Dietle said.
The goal is to shift the Western belief that yoga is physical exercise and not much more, he said.
Dietle said that he initially started going to Strawberry Fields because he wanted to feel better physically.
"I started going for the same reasons that most people go to yoga," he said.
Dietle admitted that at first, he was "pretending," but he slowly embraced the spiritual aspect through Susan's help.
"In a lot of ways, it's been transformational," he said.
Dietle said that about three years ago, he decided to accompany a group alongside Susan to India.
"As far as the religious traditions and the practices, I was very impressed. In some ways, I never left India; I've been thinking about it ever since," he said.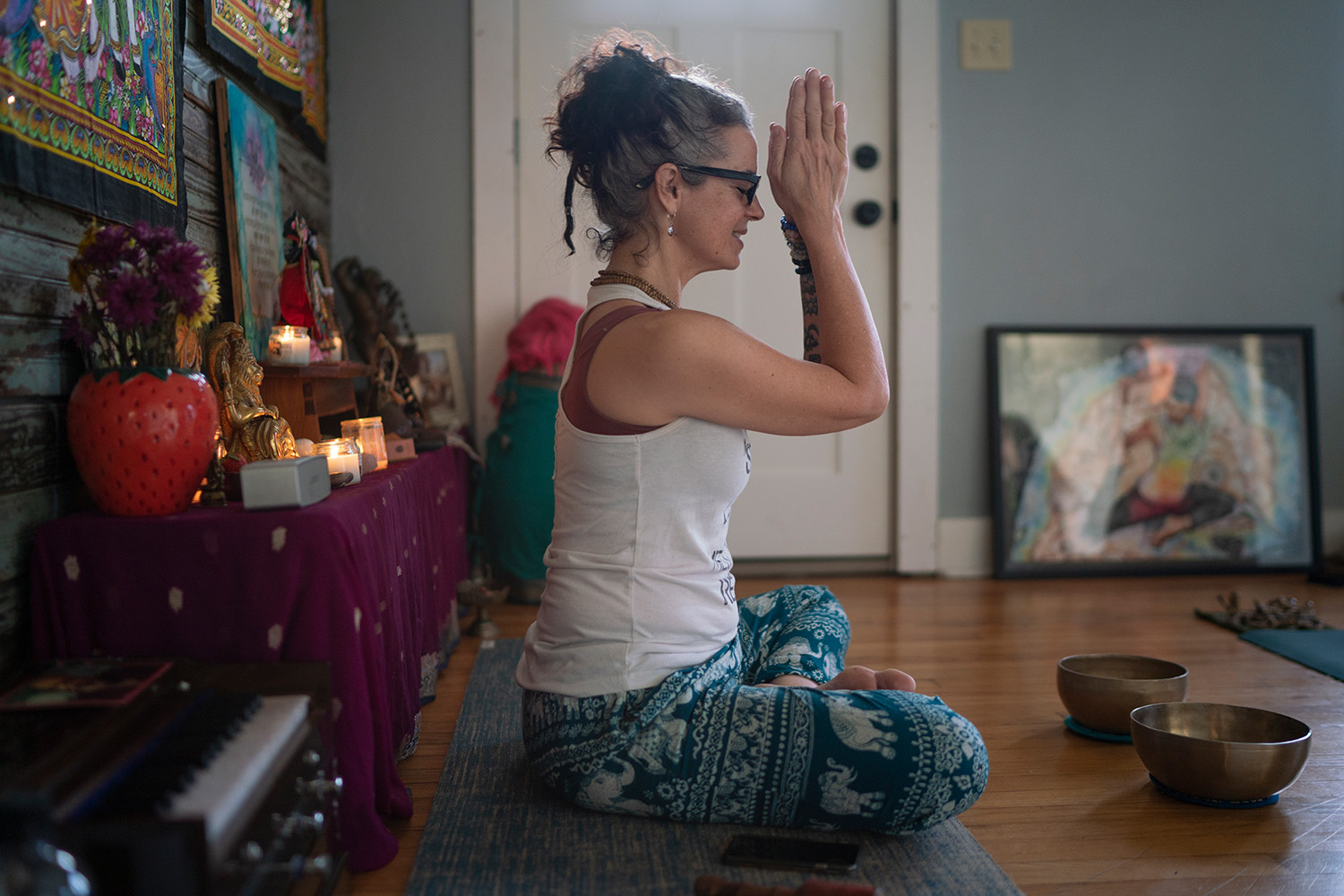 Dietle said that he tries to engage in a spiritual practice every day.
Dietle said he starts his day at 4 a.m., and by 4:30 a.m., he begins meditating. He also has a designated yoga space in his home that includes statues of divinities and a meditation cushion. Dietle said that he tries to meditate for 15 to 20 minutes every morning and night.
"I'm much better at doing it in the morning," he said.
Dietle said that he prefers morning meditation because "there's no one to bother you," and the morning has spiritual significance.
"In the Indian traditions, that's the hour of Raman – 90 minutes before sunrise is the hour of the gods," he said.
Aside from his at-home yoga routine, Dietle goes to Strawberry Fields five days a week to take a 6 p.m. yoga class.
He said he believes that doing yoga consistently is key to truly getting an authentic experience.
"You really do need to make it part of your daily life," he said.