EDITOR'S NOTE: Providence Coffee and Providence Homes are financial supporters of the Talisman. Providence's advertising does not contribute to how the Talisman covers stories involving either company.
When the first season of "Forged in Fire" aired, Zechariah Nelson was 14. He said he watched every episode of the first five seasons of the competitive series that features world-class bladesmiths. 
Bladesmithing is "the art of making knives, swords and blades using a forge, hammer, anvil and smithing tools," according to The Crucible, a nonprofit fine and industrial arts organization.
Now a 20-year-old fabricator at Providence Homes, Zechariah said he began to experiment with this craft at a young age.
He grew up in Bowling Green alongside his five sisters and four brothers. The family would gather together around 9 a.m. on weekdays for homeschool, Zechariah said.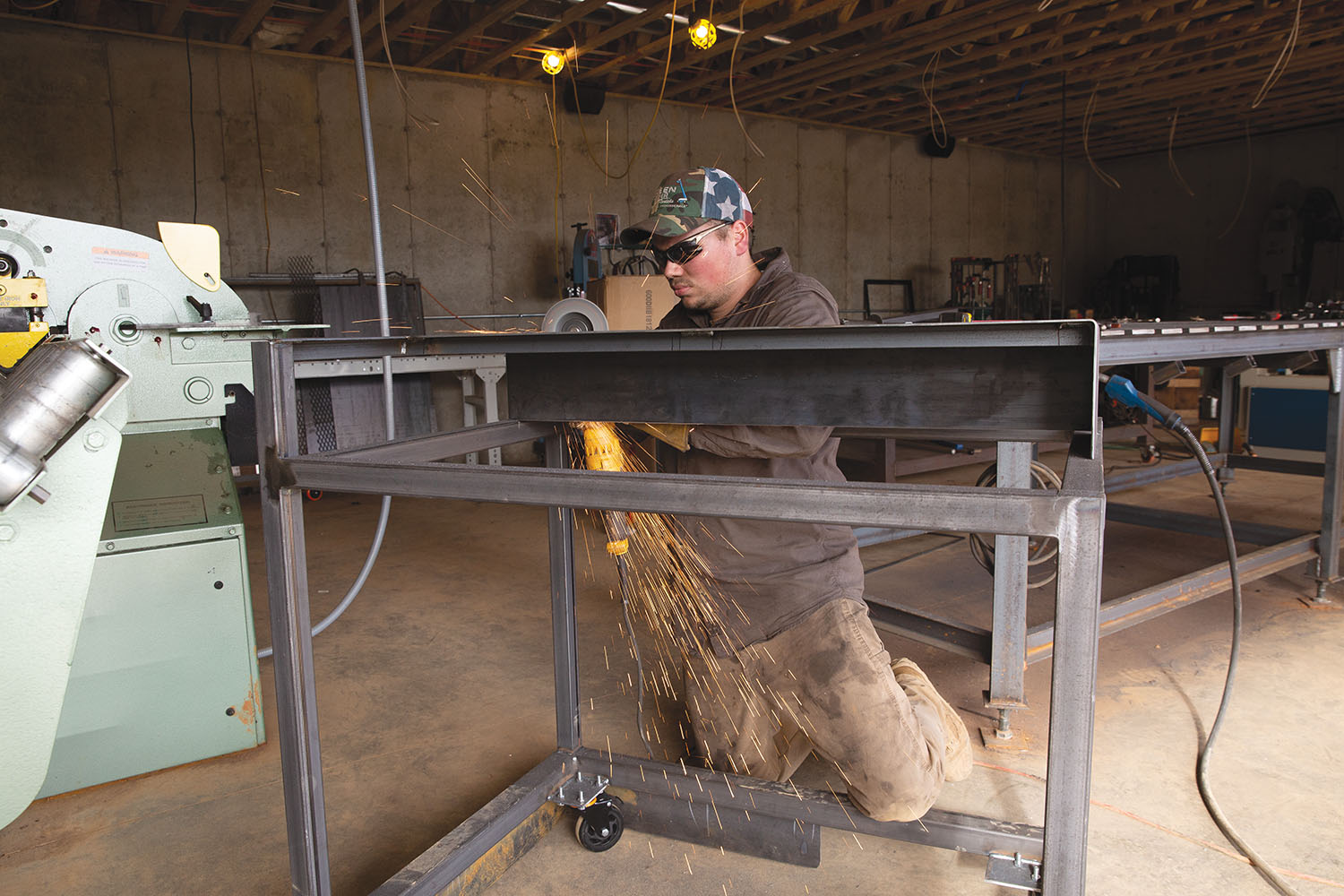 Being homeschooled gave Zechariah the ability to finish his studies at his own pace so that he could spend time working or learning a craft.
After his school work was finished, he said he enjoyed all things hands-on, like woodworking and metalworking.
As the son of Stephen Nelson, the owner of Providence Homes, Zechariah said he grew up learning to appreciate building and fabricating. Throughout his childhood, he helped build houses with the company, from the framing to the cabinets that would go inside.
Elizabeth Nelson said she raises her children to believe in two important values.
"Believing in the Gospel would be first, and second would be work ethic," Elizabeth said.
She said she can see that Zechariah cares about these values in the way he works. He sees every project through to the finish and is never sloppy, Elizabeth said.
When her children turn nine, Elizabeth said she helps them find jobs either at Providence or through their own projects, like lawn-mowing.
When he wasn't working, Zechariah said he used woodworking tools to shape and grind metal. He had a fascination with knives and wanted to make blades of better quality than what could be bought at the store. 
"When I got older, I didn't like store-bought knives," Zechariah said. "So by the time I was 12, I was building my own."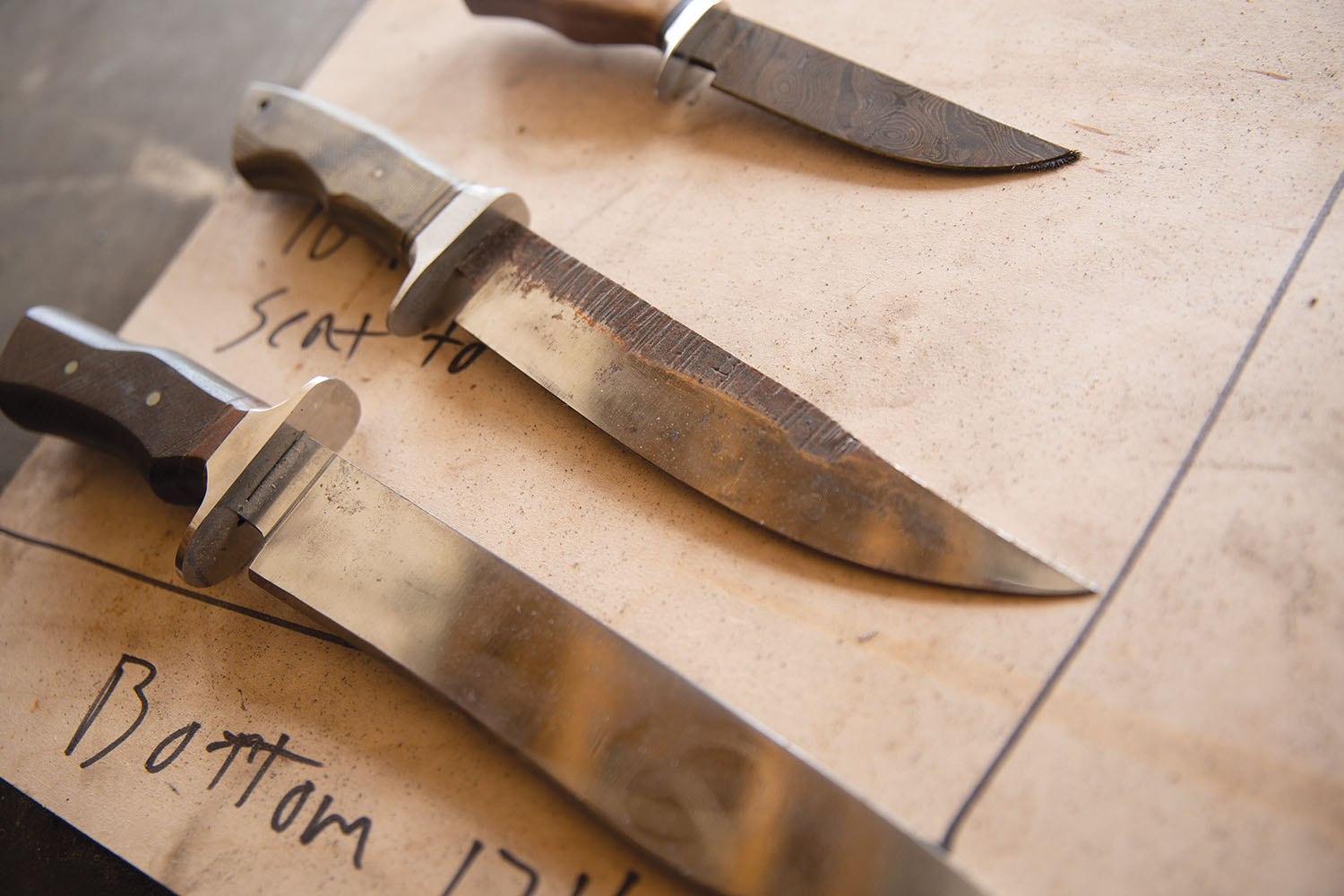 At 13, Zechariah bought his first forge and started hammering metal. He said he studied several styles to improve his work. Among these were traditional blades, like Japanese katanas.
When Zechariah began watching "Forged in Fire," Elizabeth said the History Channel series pushed him to continue improving his bladework.
Shortly after the first season ended, Zechariah said he visited Houston to see his grandfather. Cowboy Szymanski, a contestant from the first season, happened to live closeby. Elizabeth said she drove her 15-year-old son to meet Szymanski, hoping that the seasoned bladesmith could offer some advice.
When they arrived, Elizabeth said Szymanski asked to see Zechariah's blades.
After Zechariah walked out of the room to retrieve his work, Elizabeth said she took the opportunity to speak to Szymanski to make sure he wouldn't tell Zechariah his blades were any better than they were.
"Don't you lie to that boy," Elizabeth said. "Don't you tell him it's better than it is. You tell him what it is."
Zechariah came back into the room and handed Szymanski his knives. 
When Szymanski took them, Elizabeth said he had a strange look on his face.
"He had a look on his face and I'm thinking, 'Oh, he's trying to figure out how to let him down nicely' because of what I said," Elizabeth said.
After a moment, Szymanski finally shared his thoughts.
"He would be in my advanced class," Szymanski said. "He doesn't need me."
It was as if he was expecting a kid's artwork and was shown an adult's craftsmanship, Elizabeth said.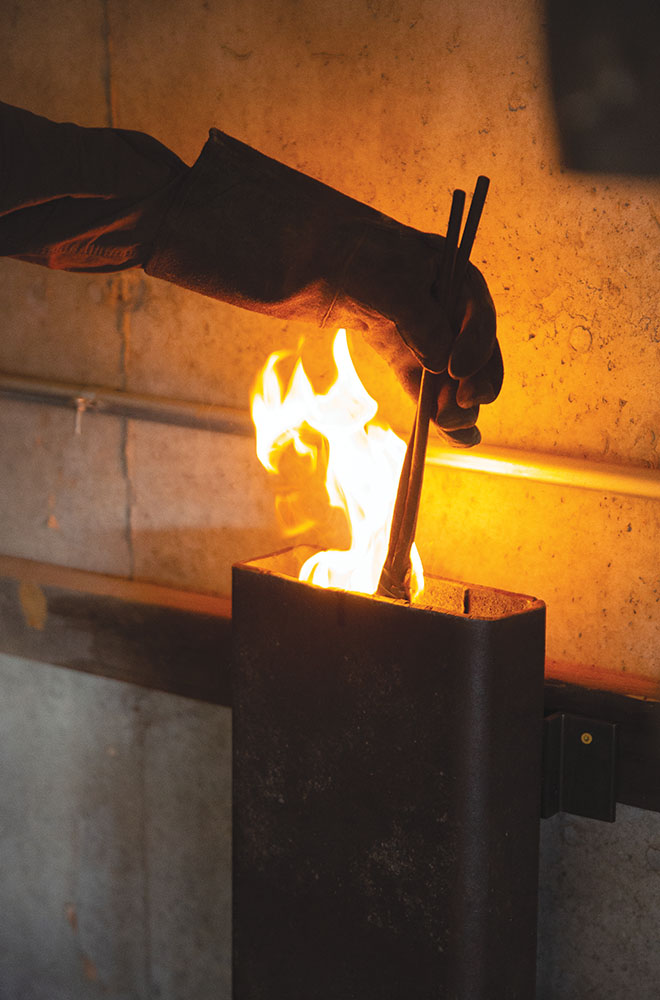 She said this was confirmation her son really was gifted in bladesmithing. She knew then that she could advise Zechariah to pursue his passion.
Zechariah said that his experience with Szymanski was the encouragement he needed to take the next step.
Szymanski told him to invest more in his shop and purchase quality tools. Up to this point, Zechariah said he was working with basic woodworking tools along with whatever he could make himself.
After that, Zechariah said he spent $1,200 on equipment that he still uses to this day.
At 15, Zechariah started classes at Southcentral Kentucky Community and Technical College. He graduated high school and college at the same time in December 2020 as a certified welder.
"I learned as much there as I could from the professors," Zechariah said. 
While in shop classes, Zechariah said he was constantly moving and completing hands-on projects.
"I was really driven to prove myself," Zechariah said. "I would run around the shop with piles of steel, waiting to weld."
He said he built some of his blacksmithing equipment there, using the skills and knowledge he gained in class.
When Zechariah was 17, he began applying to be a contestant on "Forged in Fire." He said his goal was to be the youngest contestant, but the age requirement was 18.
Although he was cast in 2019, he was put on hold because his 18th birthday was past the latest film date. 
In 2020, he was cast again and was required to ship a COVID-19 test to California. Zechariah said the test was lost in the process, and he was put on hold again.
He was finally cast in 2021 and had his talents showcased in the eighth season of "Forged in Fire."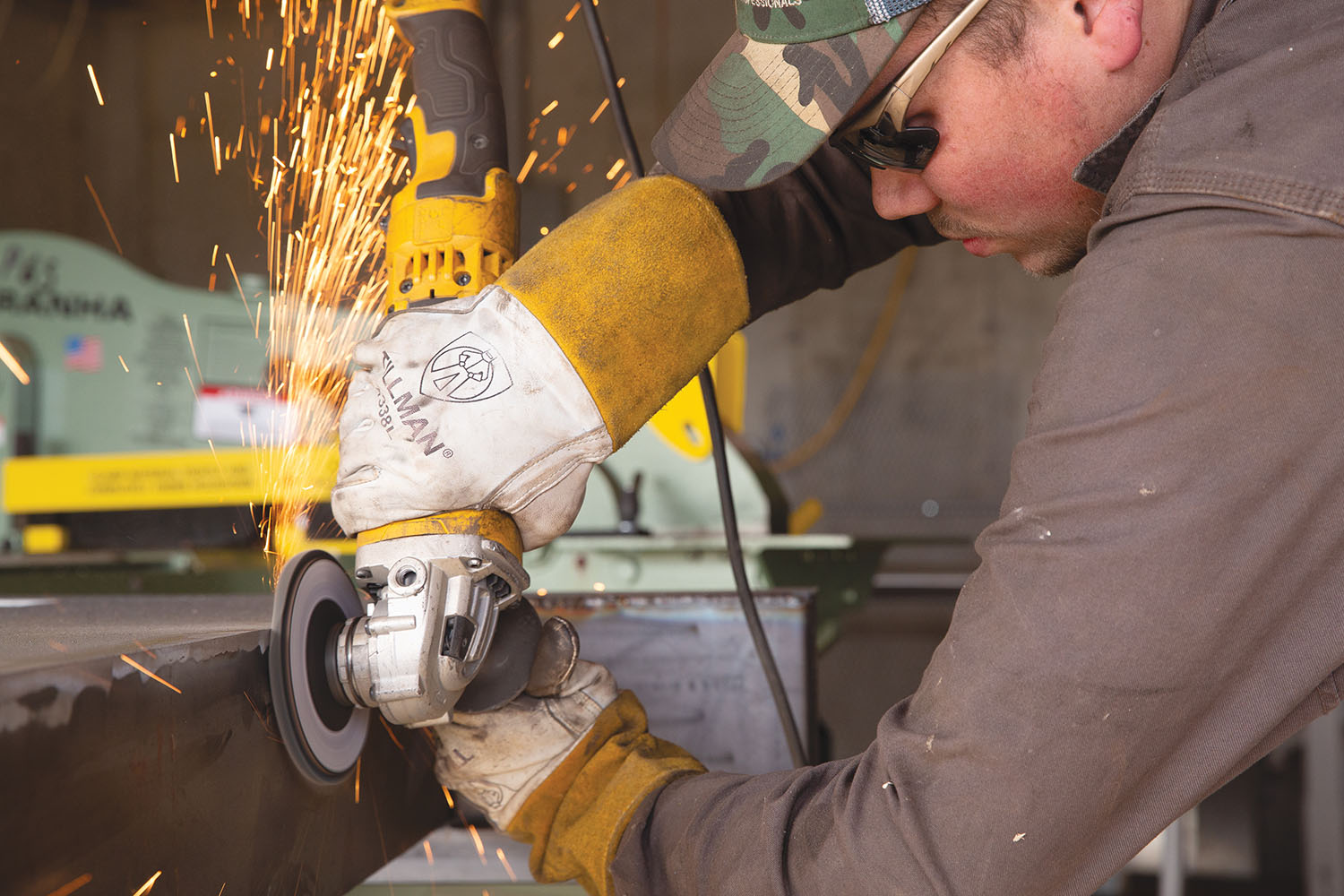 When he began the competition, Zechariah said he had some difficulty forging within the COVID-19 restrictions.
He said that wearing a mask while working behind a forge that's hotter than 2,000 degrees can be dangerous. The steam from the forge rose into his mask and made it difficult for him to breathe while he was working, Zechariah said.
Within five minutes of working on his blade, Zechariah said he was drenched in sweat.
In the first round, the judges observed Zechariah's blade and said it did not meet parameters. Because of this, his blade was not tested, and he was eliminated.
"I was sad to see how it turned out, but it's just a TV show," Zechariah said. "It helped me get my name out, and it was fun."
Today, Zechariah is busy with metal fabrication at Providence Homes. There is just as much of a need for fabrication as construction, Zechariah said.
According to the Training Within Industry program, fabrication is the construction of items from different parts by stamping, welding, bending, cutting and assembling. 
Elizabeth, who works in management at Providence Homes, said that Zechariah has been a full-time fabricator of hers since he was around 15.
"It makes me close to him," Elizabeth said. "I work with him in all facets, not just as a mom."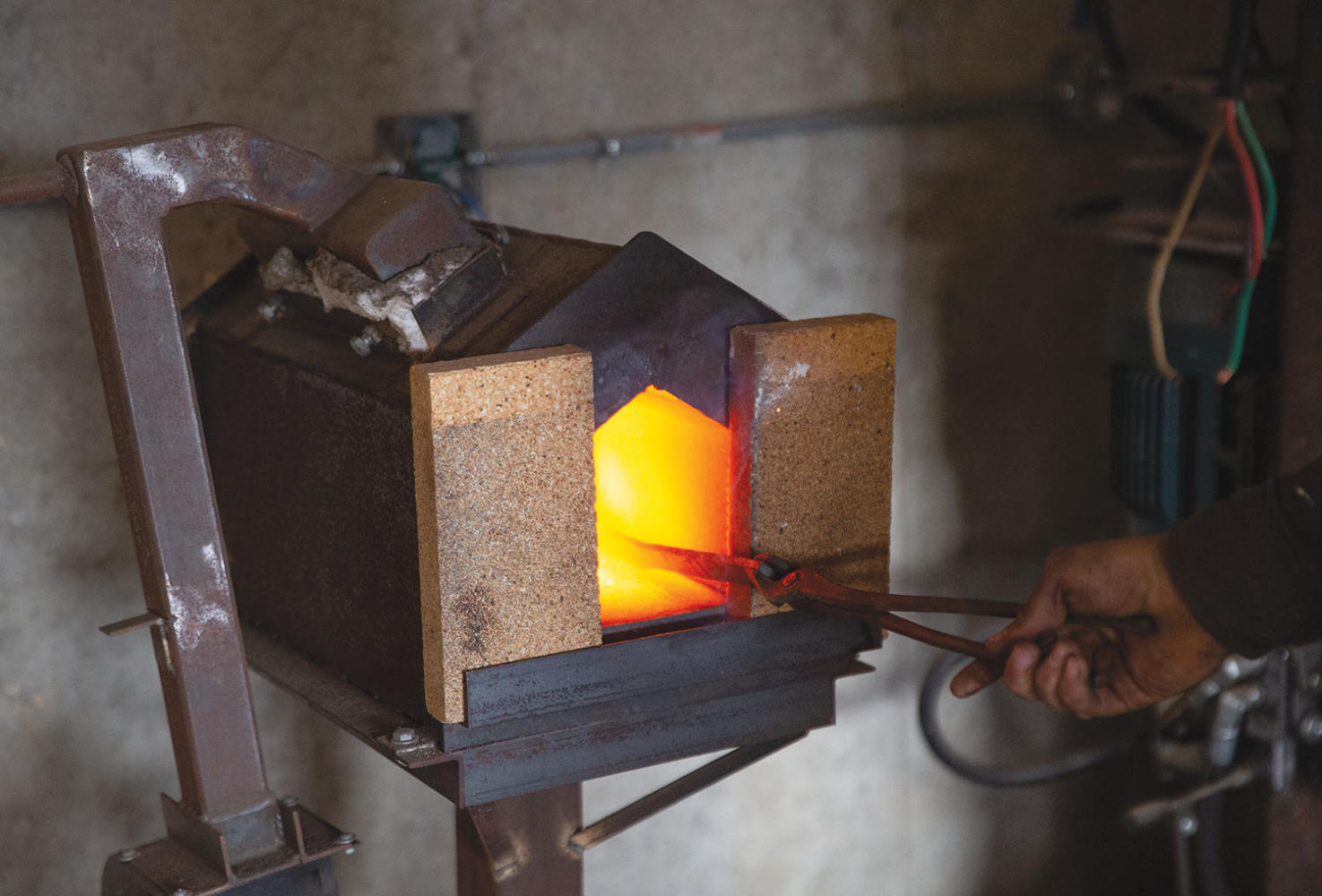 Elizabeth said she is always surprised at Zechariah's ingenuity. He can look at a piece of woodwork or metal work and figure out how to make it better, Elizabeth said. 
"It will always come out better than I expected," Elizabeth said.
Providence Homes built and launched their fabrication shop in June 2022 to incorporate Zechariah's skill set into the company, Elizabeth said. He fabricates custom products, like barn doors, stairs, lamps, backdrops and bar tops.
Zechariah said he spends his time in the shop with "fire roaring and loud music going."
He said he provides customers unique custom builds, whether it be with wood or steel. He said he has never had a customer come in with a project he couldn't fix or build.
"I want to be the guy that can make anything," Zechariah said.
Eli Brunswick from Loveland, Colorado, is an employee at Providence Homes whom Zechariah has taken under his wing.
Brunswick was hired at Providence Homes in 2018 and was trained by Zechariah's father, Stephen Nelson.
When Stephen was on a job site, Brunswick said Zechariah would manage the shop and offer him tips and tricks.
Brunswick is taking courses at Southcentral Kentucky Community and Technical College to gain more experience in the forging industry.
"I've been doing this for a while, but he makes up for it in his inspiration," Zechariah said about Brunswick's limited experience.
Brunswick said he is working with Zechariah to learn how to flow from woodwork to metalwork more efficiently. He said that the time he has spent with the Nelson family has taught him the importance of working quickly.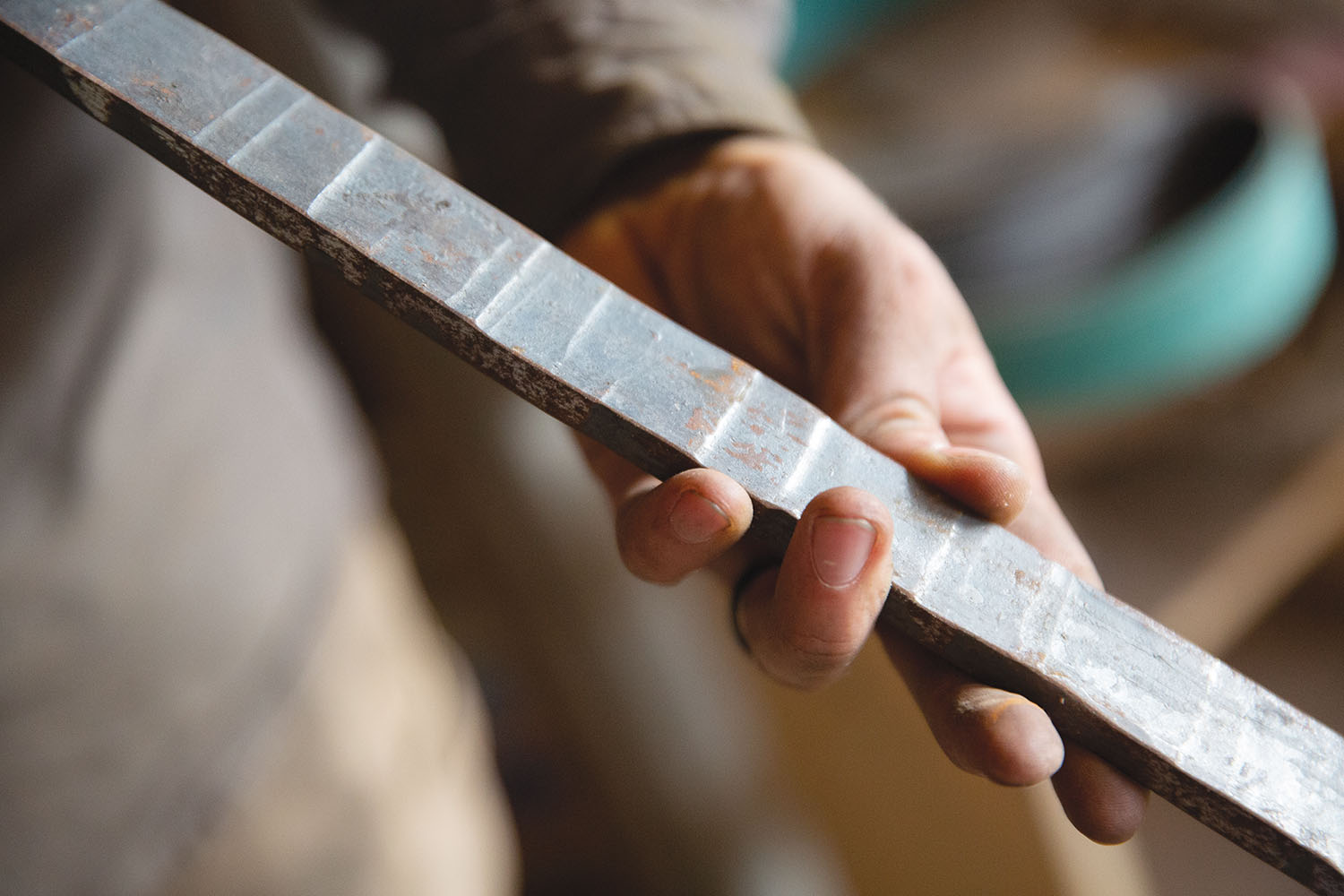 Brunswick said Providence Homes places importance on saving time so that their clients save money. 
"I just love seeing clients when they walk into their home, just being in awe of the work that we've done," Brunswick said.
Brunswick said he plans to work full-time for Providence Homes after he graduates from Southcentral Kentucky Community and Technical College.
Elizabeth said that the goal in business is to always be in the process of training your replacement.
According to her, Zechariah's craftsmanship is a gift, and the employees he trains are taught to design and fabricate projects with the same efficiency and quality.
Whether it's a lamp or a staircase, Zechariah said he backs his work 100%.
"When I do something, I invest my whole heart into it, whether it's a blade when I was 15 or a staircase now that I'm 20," Zechariah said.