The students that roam the Hill are as varied as their dreams, accomplishments and motivations. The Talisman approached students at random to ask them about their stories. Read here about what forged these students and what inspires them to move forward today.
Sada Jewel and Alaina Webber
Who inspires you? Lexington senior Sada Jewel said it's her older sister and that she wants to be a filmmaker just like her. For Evansville senior Alaina Webber, it's her mom.
Jewel said her older sister has always been there for her.
"She's kind of always been supportive of what I want to do. She was the first person I came out to. She was the first person who told me to go into film," Jewel said. "She basically is always there for me, and since she's older, she's kind of been a role model, and I want to grow up to be just like her."
Family has molded Webber's life as well.
"My mom pushed me. She had really high expectations," Webber said.
Jewel and Webber met in 2019 during their freshman year in a film class when they were partnered for a project.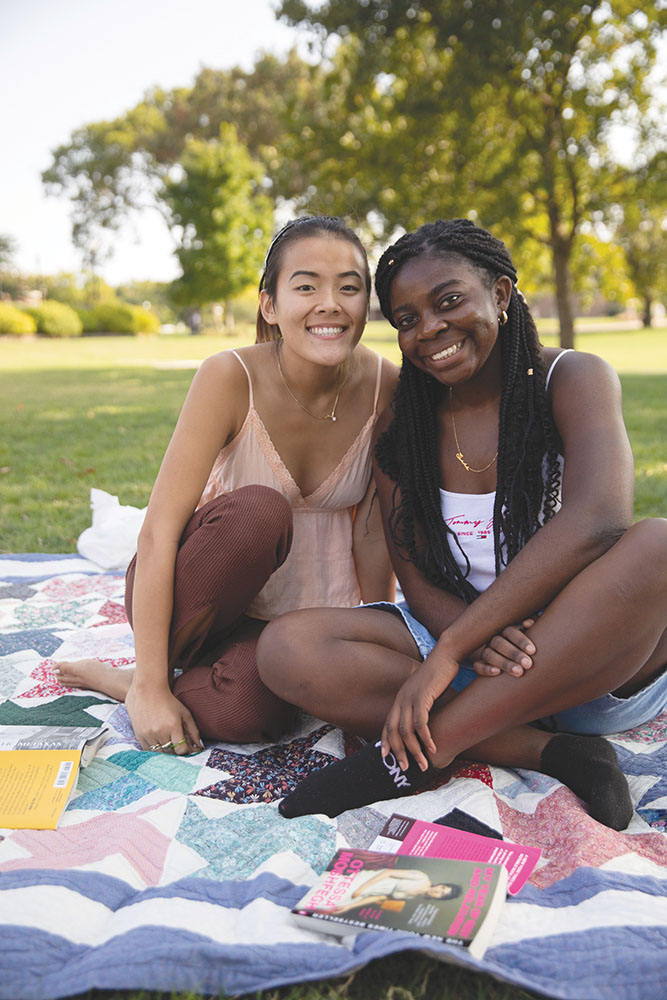 Jewel and Webber said they describe themselves as spontaneous. Following the possible explosive that canceled classes on Wednesday, Sept. 14, they decided to go to Nashville.
They said they wanted to make the day theirs by shopping and eating Italian food.
"Two weeks ago, I had a whole mental breakdown," Jewel said.
Jewel said she usually doesn't talk about what is bothering her, but then her car parked at the Registry got towed.
"To me that kinda felt like the tipping point because I just blew up, and I never had that happen before. So, in that moment I was like, 'OK, you have to start taking time for yourself; don't get so overwhelmed,'" Jewel said. "It really shaped what I want to do with my life."
Webber said she also had a recent experience that shaped her life.
Webber worked as a supervisor at UPS, waking up at 2 a.m. every morning for four months. She then quit after she, like Jewel, had car problems.
Webber said her car battery died and she was unable to go to class, but she still made it to work because she lived close. 
However, Webber said her manager gave her a hard time, and the stress impacted her.
"It got me so overwhelmed and stressed that I let him and everyone down and made me think of my life, basically. Like, I'm sorry, but I don't really like my major. I don't really like college. It just makes me think, like, this seems wrong," Webber said. "It just made me rethink everything."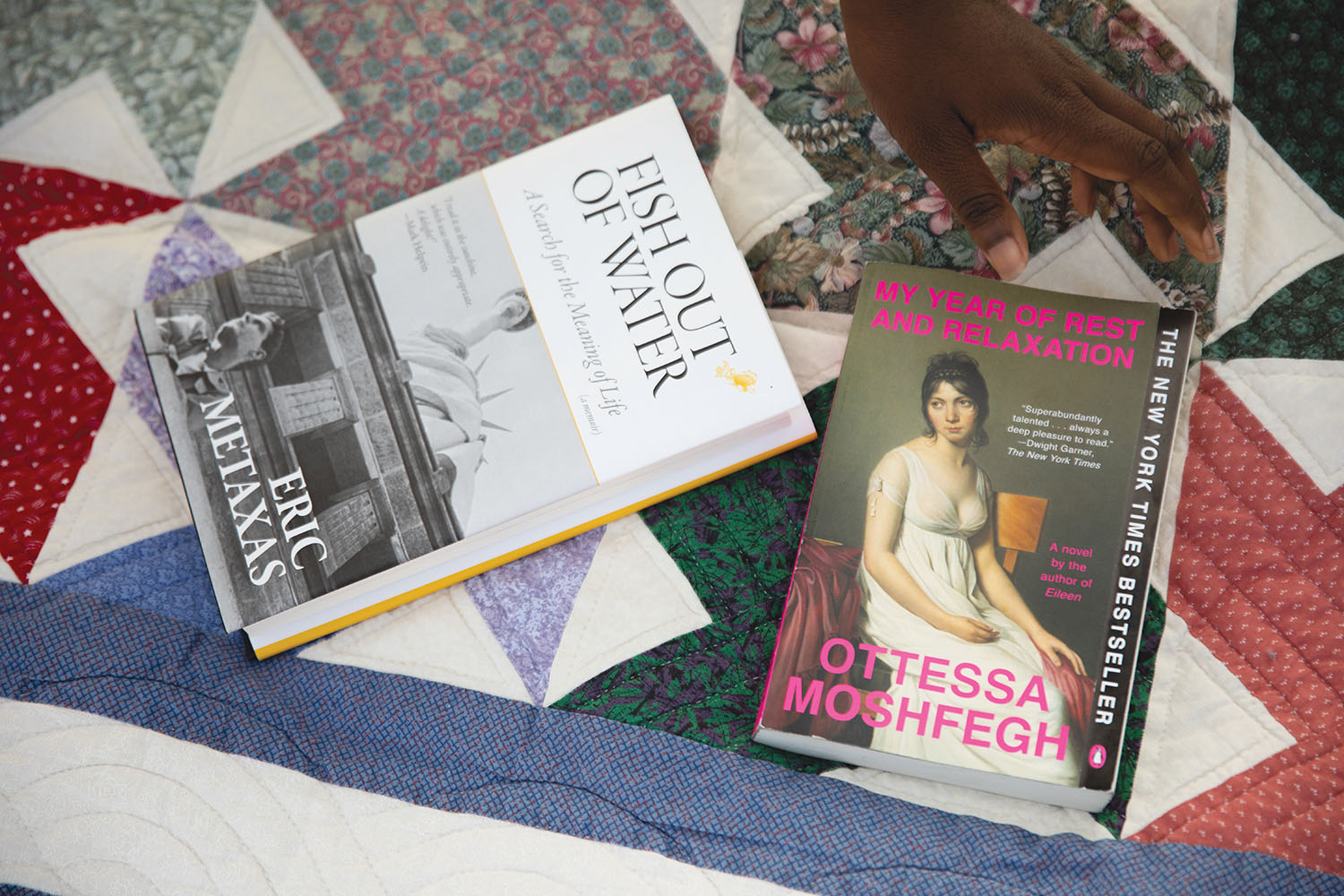 The pair said that if they weren't in school, they'd be pursuing their respective creative endeavors.
"I'd definitely be an actor. I would be in TV and movies and stuff," Jewel said.
Jewel said she was born in Tanzania, but her whole family is from the Democratic Republic of the Congo, and when they moved to Lexington, they needed to learn English.
Jewel said she learned phonetically by watching TV and movies, and seeing the actors in the movies she watched inspired her to pursue film acting.
Webber said she currently wants to be a private chef because of the job's flexibility.
"I could control myself; I wouldn't have to rely on other people. I'm kinda scattered," she said. "I have a bunch of hobbies. I like to longboard, do some tennis, paint, podcast. We want to start a podcast."
Jewel said she and Webber do things on a whim.
"It's always fun with her," Jewel said.
Michael Ballard
Floating out the doors of Cherry Hall in a dapper suit and smiling ear-to-ear, senior political science major Michael Ballard from Russellville had just won a case.
Before coming to WKU, Ballard was a member of the U.S. Air Force. However, upon leaving the Air Force, Ballard said he craved an adventure.
"I wanted something more exciting than the daily grind," Ballard said.
Though he maintained a love for academia, he said he pursued a true passion for mixed martial arts.
"It was a safe place to release those urges I had when I was younger and to be myself," Ballard said.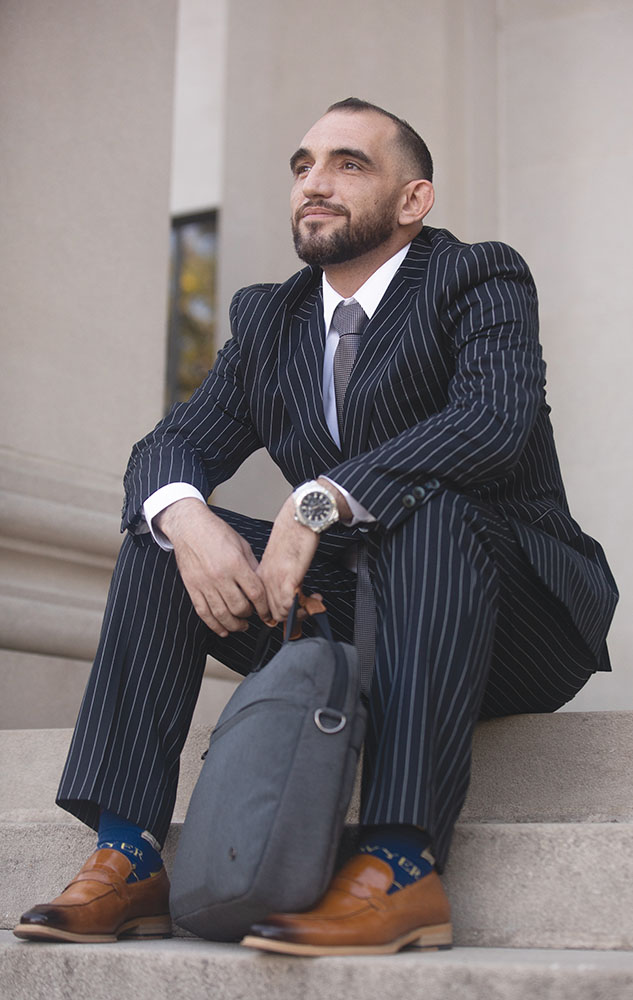 For 10 years, Ballard fought as a professional mixed martial artist. Now, he said he is using the hard work and perseverance he learned from the Air Force and his MMA career to take on law school.
Ballard began his political science journey pursuing criminal law because of the injustice he said he saw in his own hometown of Russellville. 
He said there was a particular instance where he was kicked out of a courtroom after speaking out against an unconstitutional lack of legal representation, and that situation solidified his desire to help fight the system.
Ballard was in a district court during a criminal case when the accused was called forward to answer to the judge. 
"Her mom was sitting in front of me covered in tears and upset that her daughter was trying to navigate the system alone and was unable to hire an attorney," he said.
Ballard explained that in these types of cases the court should have appointed a public defender. 
"She was facing a misdemeanor charge, and as soon as she got in front of the judge, waived her rights and submitted to the court's judgment," he said.
Ballard said this is legal but is made unconstitutional by the fact she submitted to the court without an attorney present, and according to her mother, she had yet to speak to one. 
"Shocked and horrified that the court was about to allow this miscarriage of justice, I spoke up in a shaky voice. I wish I could say it was confident and assertive, but I was scared to death," Ballard said. 
He said he called the judge on questionable constitutionality. Ballard said he argued that the woman had not been adequately represented and therefore did not understand the weight of her submission. Ballard was then asked to leave the courtroom or be charged with unauthorized practice of law. 
Ballard said he was inspired by this incident. 
"I feel like one way to effectively make a difference is to go into law and help the people that aren't really receiving any help in this world," Ballard said.
He said outside of criminal law, he also enjoys civil law, which he sees as an opportunity to help with MMA contract disputes and advance his dream of starting the first fighters' union.
Ballard said there is no union for professional mixed martial artists.
"We go and we literally risk our lives and get paid pennies on the dollar, and promoters are squirrely and will find any way they can to get out of paying," Ballard said.
Ballard said his wife and four kids are his motivation.
"They motivate me to keep going in situations where it feels kind of hard and I want to give up," he said. "They are the most influential part of my life. They've forged my life for sure."
Amara Danturthi
Elizabethtown senior Amara Danturthi is living proof that family can be a pillar in the foundation of who a person is and who they become.
Danturthi said she is working toward a master's in public health and is inspired by her family.
"My dad is my inspiration. He is deaf, so like seeing how he had issues accessing health care and just, like, normal communication set the path for what I'm interested in and what I want to do in the future," Danturthi said.
Her father has a doctorate in engineering and emigrated from India to America in 1992.
"I feel like society has just not been nice or accommodating to him, or anyone with disabilities, or anyone who just doesn't fit, like, the mold of a perfect white man," Danturthi said.
His perseverance and her mother's strength are the reasons she has come so far, she said. Danturthi said she plans to become an epidemiologist who specializes in disabilities.
However, Danturthi said she feels the pressure of time passing her by.
"I'm afraid that in, like, four years, when I'm 25, I'm gonna look back and be like 'Oh my gosh, how did I get here. I was just 21. How did I go so fast?'" she said.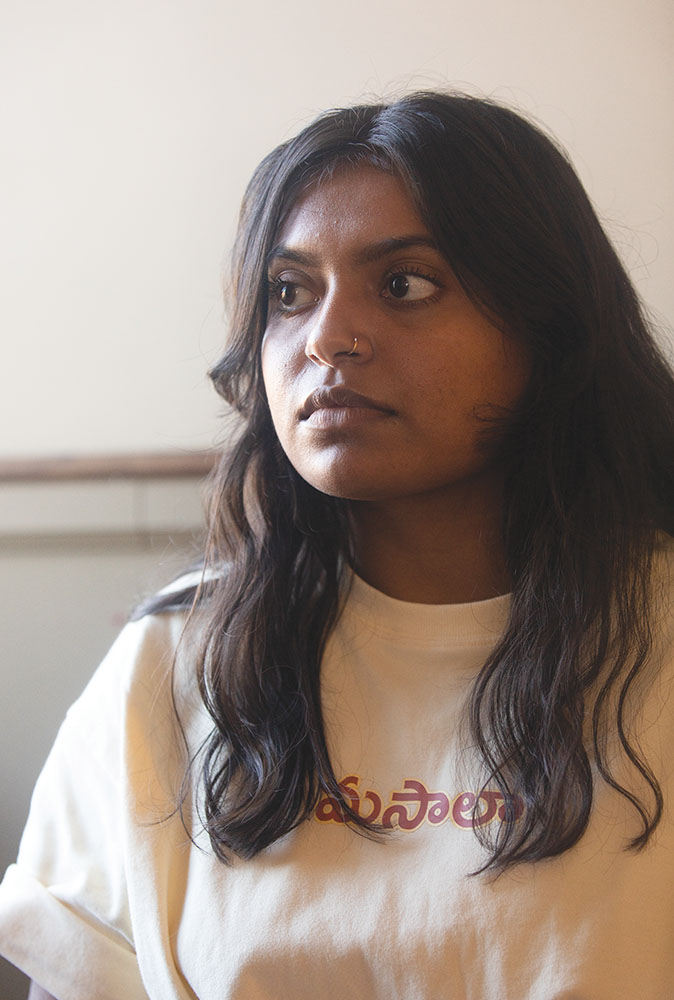 Danturthi said she hopes to finish her education and not feel pushed by society to settle down when she's still young.
"If you're not settled at 21, people are like, 'Eh, OK, she's 21,' but if you're not settled at 25, they're like, 'What are you doing?" Danturthi said.
She said she not only experiences pressure to perform as a young person but also as a woman.
"I feel like as you start to get older, people are like, 'Oh, why aren't you in a relationship? Why don't you have kids? Why are you prioritizing your career?'" she said.
Danturthi said she wants to believe it is outdated to expect women to focus on having families instead of careers but thinks society has "a long way to go" on the road to gender equality.
Danturthi said she also faces unjust treatment because of her Indian-American heritage.
"It was hard the first time I realized that the color of my skin was actually an issue," she said. "When I was younger, people would yell slurs at me and my family."
Danturthi said she realized she needed to be more careful.
"I couldn't just do what I wanted because society didn't think that was OK, so I had to act a certain way and be a certain way," she said. "I don't think I'll ever get over that."
However, Danturthi said she has grown through finding a career path that she loves, discovering a newfound sense of confidence and surrounding herself with support. 
She said her mentor at WKU is Grace Lartey, who she called "an absolute queen."
"She got here, she got a doctorate in philosophy, and I look up to her so much," Danturthi said.
Danturthi said her dream is to help people like her father all over the world, and her goal is to visit every country and continent, including Antarctica.
She said she decided on her career path during COVID-19 and was happy to feel like that time wasn't wasted. She said this is when she realized she was powerful and confident.
"The happiest moment in my life was when I found my niche, what I wanted to do, and when I found a good friend group that supported me and felt like I had come far enough where I had accomplished some things," Danturthi said. "I'm proud of myself."