A nervous excitement fills the room. Hairs stand on end. Months spent preparing and planning run together, conversations condensing into this one moment — the now. Time seems to both drag on and race. The exhaustion is palpable, sweat and tears tangible in the air. A dull ache presses behind the eyes, reverberating in the skull. But it's not about the migraine or the burning, bleary eyes from lack of sleep. It's about the woman and encouraging every ounce of strength within her to bring a new life earthside.
Abbey Lewis, a junior biochemistry major from Hendersonville, Tennessee, regularly experiences such anticipation in her worklife. Like many WKU students, she works hard to balance a busy schedule with a social life, and time to enjoy her new life on the Hill. Unlike a lot of students at WKU, she works as a birth doula.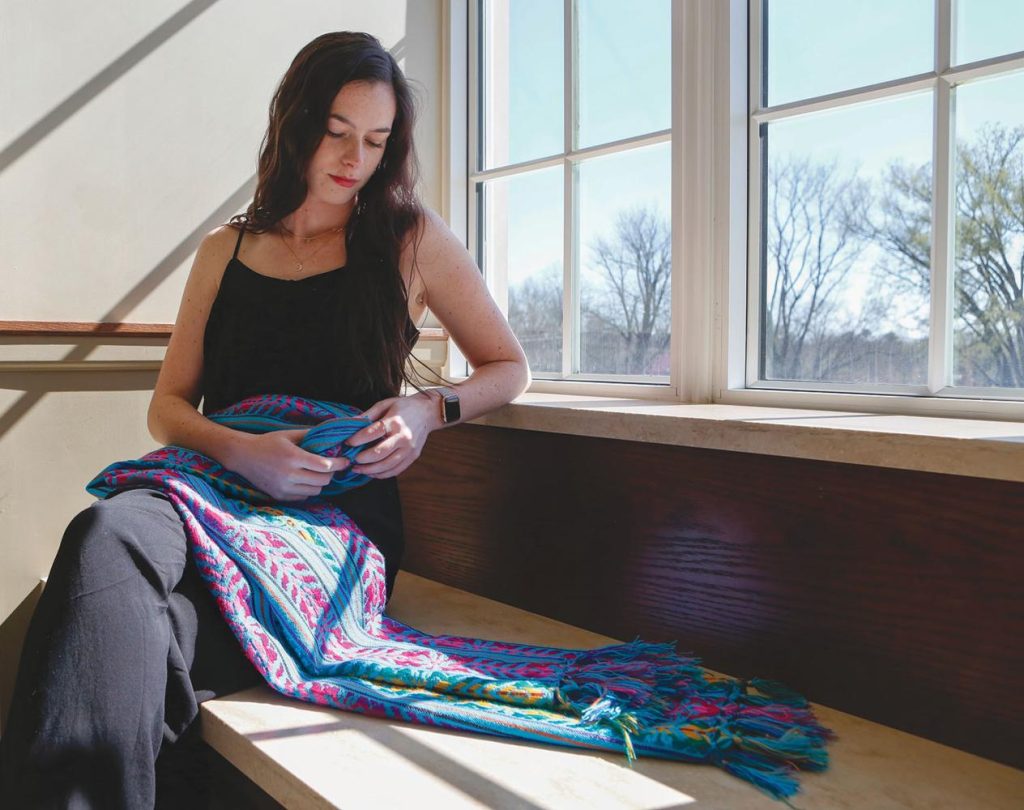 DONA International, an organization for professional birth doulas, defines a birth doula as a trained professional who provides physical, emotional and informational support to a person undergoing the experience of childbirth. According to Etymonline, the word "doula" is derived from an Ancient Greek word for "female slave" and related to the modern Greek for "servant-woman," the modern term "doula" carries centuries of belief that another female should be a part of childbirth. This belief lives on in Lewis.
At the beginning of the COVID-19 pandemic in April 2020, Lewis began her doula training with a course through Childbirth International. According to Childbirth International, their training operates entirely online and is available to complete at the learner's own pace.
"It's a very flexible education program, which I really like," Lewis said.
Childbirth International states that they place emphasis on the journey of education rather than the destination, meaning that the program is much more about personal growth and becoming competent in the subject matter than about receiving a certification, no matter how long this may take. Through the Childbirth International training, education for birth doulas includes modules in communication skills, the physiology of pregnancy, birth and postpartum, general birth doula skills and how to build a business as a birth doula. The program also requires the learner to assist in two full births in order to achieve full certification as a birth doula.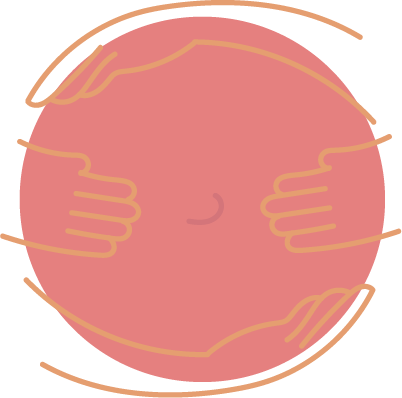 Lewis said that a "full birth" entails 20 total hours spent with the client. That involves time spent meeting and getting acquainted with the client during their pregnancy, the birth itself and a few hours spent with the client postpartum.
Along with the information and confidence that doulas provide to parents before and after birth, doulas provide physical support throughout a birth, which comes in the form of counterpressure, breathing techniques and helping the mother find comfortable delivery positions.
"I really, really like the aspect of being there for them in one of the most challenging moments that she is ever going to experience — just being able to be that extra voice of reassurance," Lewis said. "It's a very good feeling. There is so much love in the room."
Lewis was first drawn to the idea of becoming a birth doula through one of her sisters, who completed the same Childbirth International course.
"She was the one who told me about it and got me interested and then eventually convinced me to do it," Lewis said. "I knew I wanted to get involved in childbirth or just work in women's health in some way, shape or form while I was still an undergrad student."
Lewis' family life and work as a doula have been intertwined in another way as well. Lewis was able to assist during the birth of her older sister Lauren King's first child — Lewis' own niece — in June 2021.
"Abbey is one of the most kind and compassionate people I know, and this truly shines through in her work as a doula," King said. "I was so nervous as the birth came up but Abbey was able to answer my questions, put my mind at ease and help me prepare to have my baby."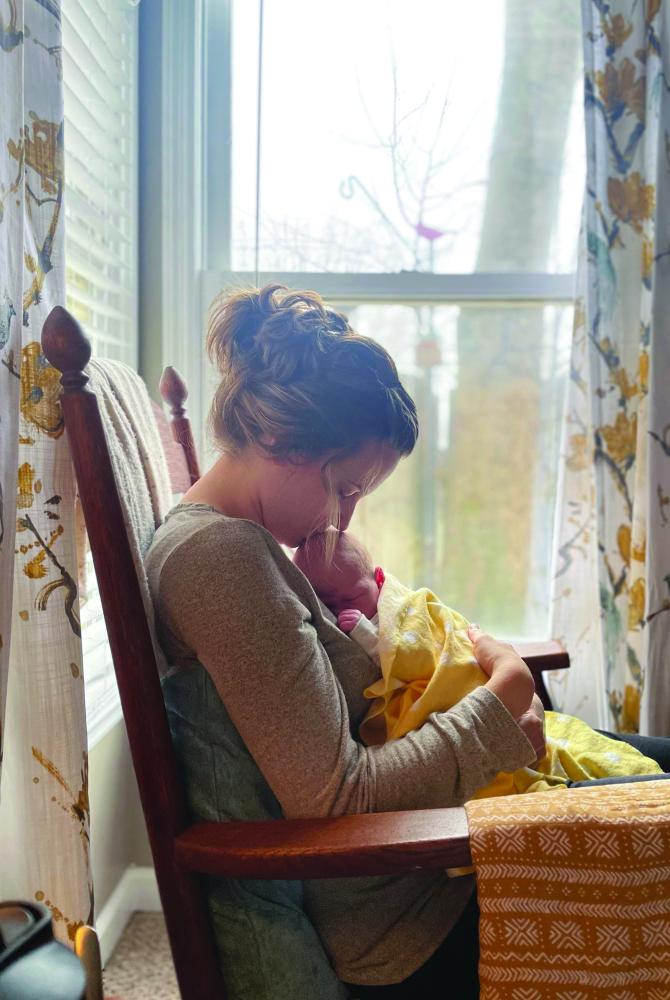 King underwent an unexpected emergency cesarean section during the birth of her child — a situation that she said could have been traumatic to experience and recover from without Lewis' support.
"I don't know what I'd do without her," King said.
Because King ended up giving birth in a hospital, Lewis said her role as King's doula had to shift.
"Sometimes nursing staff and more formal medical staff aren't always the biggest fans of having doulas present, especially during a pandemic," Lewis said. "So, we were very scared about how that was going to go."
When the birth shifted to an emergency C-section, things about the laboring process grew more complicated. The control and ease that a doula provides during the experience of childbirth was interrupted by the presence of many unknowns.
"We were limited on what we could do," Lewis said. "It was mostly pain management, or just killing time. In comparison to the other births I've attended, I felt more helpless when it came down to that moment, when eight nurses and her doctor came in and took her away."
Unlike past experiences where Lewis assisted as a doula, she was not able to be present for the moment of her niece's birth, as only medical professionals were allowed in the operating room. Lewis said the role played by a doula and the more medical role of a midwife are very different pieces to the puzzle of childbirth.
"As a doula, by definition, I am a physical, emotional and informational support," Lewis said. "I am not legally allowed to perform any medical procedure, make a diagnosis or do anything that you would expect a healthcare provider to do. I also don't work for the hospital — I work independently and for the family."
The role of a midwife is commonly confused with that of a doula, but the two are similar. Lewis explained that there are multiple types of midwives. According to DONA International, there are also varieties of doulas, some that specialize in only post-birth care and support while others are involved in the labor and delivery process.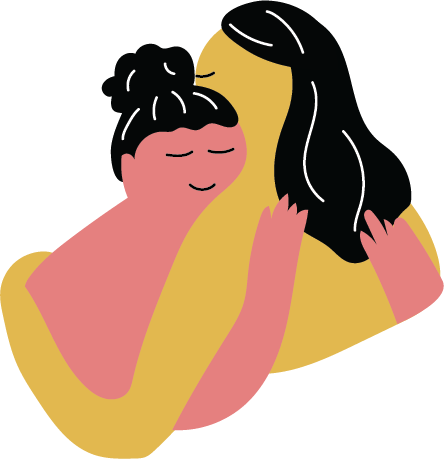 Midwives, Lewis explained, have the medical involvement in the birth that doulas do not. Both of the two types of midwives, certified midwives and certified nurse midwives, go through schooling and programs to be able to be the healthcare provider for the mother.
"I can't lay a hand on her in a medical sense," Lewis said. "But obviously I can do things like counterpressure or massages. The big takeaway is that I'm more there for support."
Lewis said that providing that support is exactly why she feels called to work as a doula.
"I have such a strong female presence in my family and I always have," Lewis said. "I am constantly being surrounded by such strong and healing women, so I want to be able to be that person for someone else. I'm in a position where I can easily place myself in their shoes."
For her sister's birth, the assistance Lewis provided ended up being more emotional, postpartum support.
"There is a lot of healing that's taking place with her right now," Lewis said. King dealt with a sense of guilt, and belief that she could have somehow prevented the C-section, Lewis said.
Lewis acknowledges and embraces the unpredictability of birth.
"Birth is not something that you can have a set plan for," Lewis said. "Shit happens, it does."
Even though, according to data from the U.S. National Library of Medicine, she is on the younger side of the birth doula population, Lewis has never dealt with any apprehension or hesitancy from clients.
"There's a very wide range and variety of doulas out there. The clients that I have right now are also relatively young, so it's easy to get along," Lewis said. "Some families actually like that aspect of a doula being closer to their age rather than maybe 40 or 50, but there are also some mothers who prefer that because they prefer women with more experience. Both are totally valid."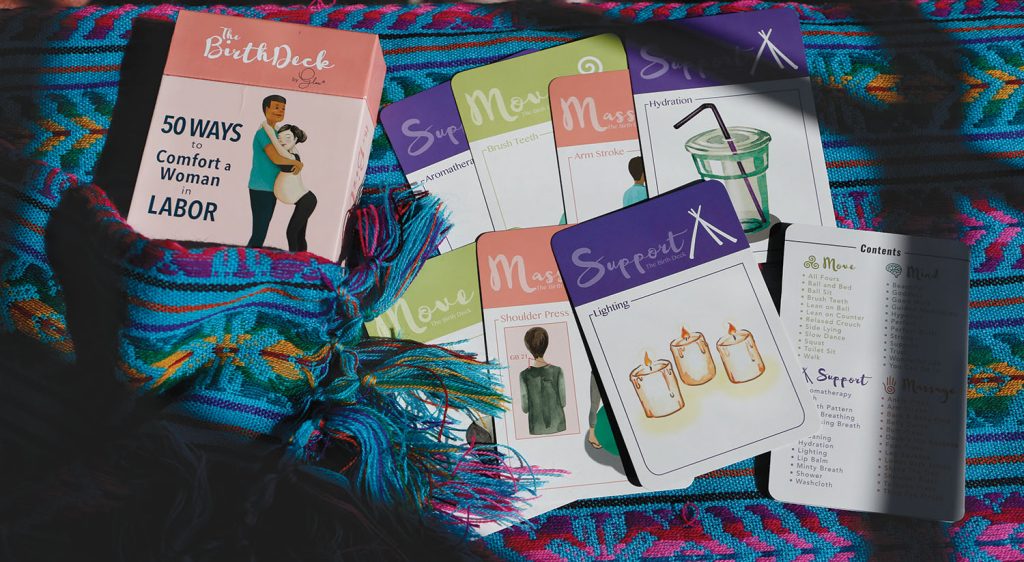 Lewis has hopes to attend medical school to become a physician and work in women's health or adolescent health support, but also sees the potential to continue her work as a doula if the opportunity presents itself.
Lewis' passion for women's health makes her work enjoyable. "It feels weird for me to be like, 'Oh, yeah, this is my job' because I just love it," Lewis said.
Lewis' time working as a doula has taught her a new appreciation.
"I think so far, it has really taught me to appreciate our mothers," Lewis said. "I know that's a little hokey, but it's true. That's what this experience has taught me more than anything."